Young Professionals
Are designations a ticket to the fast lane to success?
We're back. I struggled this time around to come up with an alternative acronym for this designation. It also might be incorrect; maybe some young insurance professionals race cars on the weekends. If any do, let me know.
Ladies and gentlemen, start your engines. The green flag is waving; let's discuss the CISR.
Recapping from our introduction installment, for over three decades the Certified Insurance Service Representative (CISR) designation has been offered by The National Alliance for Insurance Education & Research.
The program includes a choice of  nine courses: Commercial Casualty I—CGL, Additional Insureds; Commercial Casualty II—BAP, WC, Excess Liability; Insuring Commercial Property; Insuring Personal Residential Property; Insuring Personal Auto Exposures; Personal Lines—Miscellaneous; Agency Operations; Life & Health Essentials; and Elements of Risk Management.
The designation can be earned by completing five of the nine courses and passing the corresponding exams within three years of completion of the first course; passing all nine achieves CISR Elite status. Courses are available in a traditional classroom setting or self-paced sessions online.
As with our previous installments, three young professionals shared their stories, starting with how they found their way into the insurance industry.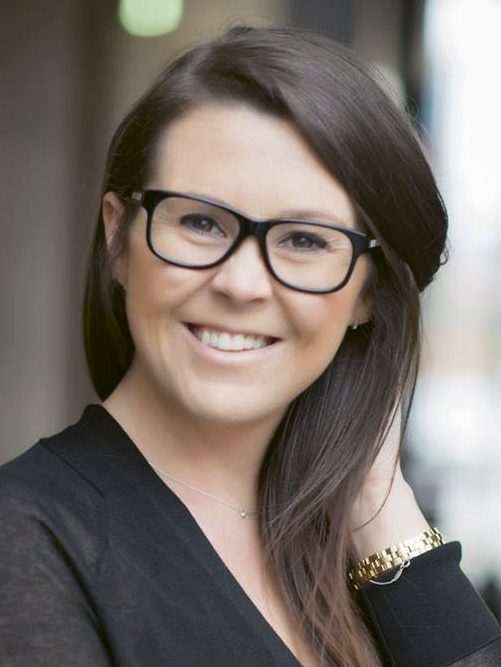 Ashley Fitzsimmons, CISR, an agent at Fitzsimmons Agency, Inc., in Forest City, Pennsylvania, lists her job title on LinkedIn as "The Beyoncé of Insurance." She graduated from the University of Scranton in 2010 with a degree in marketing and joined her family's independent agency.
"I'm the fourth generation to enter into the business," she says. "Being a small-town agency, we all do a bit of everything at the office—producing, servicing, marketing, and refilling the paper towels, if necessary. I used to joke that my family 'roped me into the business,' but I'm truly fortunate that I had this opportunity. I absolutely love what I do, not only from the aspect of helping clients, but also helping engage other agents and motivate them to be better as well."
Sara Longfellow, CISR, an account manager at the O'Neill Group in Wadsworth, Ohio, dipped her toes in collegiate studies, but quickly determined it wasn't for her. She soon after joined an agency as an assistant account manager before moving in 2014 to the O'Neill Group—you might remember that name as our November 2017 Agency of the Month.
Erica Lee, CPCU, CIC, CISR, a commercial account manager in Marsh & McLennan Agency's Southwest Region, working in Fort Worth, Texas, studied criminal justice and police science at the University of North Texas, and even worked for a year after graduation in the Texas Juvenile Justice Department as a correctional officer. In 2012, she earned her paralegal certificate from The University of Texas at Austin, and then switched career paths, becoming a commercial associate for MHBT, Inc.
"MHBT was acquired by Marsh and McLennan Agency in 2015, so I've always worked with the same people, and I love it here," Lee says. "I am the primary contact for my clients and our carrier partners; I work mainly with construction-related accounts."
The CISR experience
Although three years are allowed to complete the needed courses to earn the CISR, many participants knock it out in less time. Longfellow achieved her designation in 2015 after a year and a half of taking courses; she's currently working toward her CIC. Lee also earned her CISR in 2015, completing it in about a year; she is currently taking classes for her CRM and ARM designations.
Fitzsimmons completed the CISR courses in less than a year, finishing in November of 2013. "I have a very competitive and, well, frankly, impatient personality," she says. "When I start something, I don't like to drag it out. I earned a lot of CE credits that year."
Just as the agencies where the young professionals who commented in previous installments worked, these three agencies also provided plenty of support for their employees to further their education.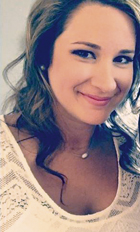 "My employer has been instrumental in helping me achieve my designations," says Lee. "For the CISR, they paid for an instructor from The National Alliance to come in-house and teach us for all five classes. They paid for all the study materials and exams and are extremely supportive of furthering education."
"While financially assisting me was a help in earning my designation, the moral support I received from my agency was huge," adds Fitzsimmons. "There was no resistance to having to take time out of the office to attend the courses, and the encouragement from my team members in the office was motivating as well."
"One of our fundamentals (learn more about the fundamentals at The O'Neill Group in the November 2017 issue of Rough Notes) is to 'Work on Yourself,' which means to be a lifetime learner," says Longfellow. "The O'Neill Group encourages us to seek out and take advantage of every opportunity to gain more knowledge to increase our skills and to take ownership of our personal development. They are dedicated to continuing education and financially support us in our personal and professional development."
As for the courses, themselves?
"Every course was different and challenging in its own way," says Longfellow. "My favorite course was probably the personal automobile; it applied heavily to what I do on a daily basis. I still use a lot of the knowledge learned, such as when coverage is extended for replacing or purchasing a new vehicle."
Adds Lee: "The instructors all had various backgrounds in the industry, which enabled them to provide real-life scenarios for every topic. This helped reaffirm concepts in my mind."
"I remember walking into the room for my first course and having no idea what to expect," says Fitzsimmons. "I was always jealous of the people that were just there for an update and didn't have to stay for the exam, but they ended up being the best part. You'd get to chat with them during breaks and during lunch, and they were so encouraging. They calmed your nerves about the exam and gave you helpful tips."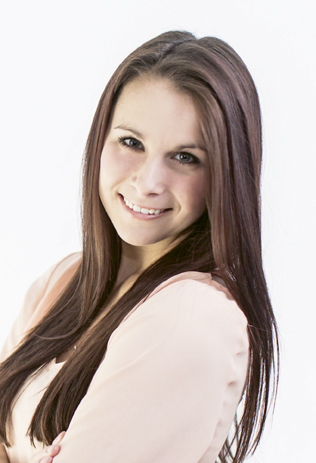 Advantages and advice
We've already learned in this series, so far, that designations have been beneficial for the careers of young professionals; I doubt we will find one that isn't.
"Earning my CISR has really broadened my knowledge, which has helped me serve my clients better and has given me the confidence to explain their coverages as I oversee their insurance programs," says Longfellow. "I truly care about their protection and am committed to ensuring they have the right program. The CISR has helped me honor that commitment."
"Obtaining the CISR was a building block for my career," adds Lee. "I knew nothing about insurance when I started, so I was very hungry for knowledge. The CISR classes teach the basics that every insurance agent should know. In fact, it's become a requirement that our analysts obtain the CISR designation, which I think is fantastic."
"You can't build something if it doesn't have a sturdy foundation," says Fitzsimmons. "When you take the 'three-day crash course' before the big insurance exam, it can be overwhelming. You're literally thrown headfirst into the world of insurance without a life jacket—and sometimes it feels like it would be easier to sink.
"Being in an industry that is constantly evolving, the strength of your knowledge foundation is more important than ever. The CISR program is fantastic because it brings you back to the basics. Each class takes one topic per course and really breaks it down for you, helping to make your 'foundation' even stronger than it was before."
Still debating whether or not the CISR designation is for you?
"If you're new to the industry, I recommend starting your career with the CISR designation," says Lee. "I was taking CIC courses and CPCU courses concurrently with the CISR, but, looking back, I think it would be wise to start with CISR and work your way up. It provides a great overview of coverage and real-life scenarios in just one day of class, and you will have your course materials to refer back to after the class is over."
"I personally recommend taking the course at your own pace so you can retain the information," adds Longfellow. "I took half of my course online, and the other half in person and found that while the instructors were very informative, it was difficult for me to retain all of the information in one day. By taking my time and completing the course over one week, I was able to learn at my own pace and retain the information better."
"We do things in life to, for instance, keep us healthy," explains Fitzsimmons. "We invest in Fitbits, in gym memberships, and in the latest health fads claiming to help us stay in tip-top shape. So my question to someone considering the program would be, 'Why are you hesitating to invest in strengthening your knowledge of insurance?'
"The course is not overwhelming; in fact, having been in the industry for three years when I started the CISR journey, I was amazed at how much I already knew," she continues. "I also really think it's great that we have to take a refresher each year to update our designation. Our agency is primarily personal lines, so I always like to take a commercial lines course, since it's something I don't get involved with too heavily, yet."
Well, race fans, you've heard it directly from individuals who experienced it. Perhaps it's time to fasten your seat belt, put the pedal to the metal and drive toward victory lane. Until next time …
For more information:
The National Alliance for Insurance Education & Research
www.scic.com
By Christopher W. Cook