ACCIDENT INSURANCE IN 2021
Benefit can deliver value in a bundle or on its own
By Len Strazewski
The COVID-19 pandemic world is fraught with peril. Despite the growing availability of vaccines, case counts and hospitalizations continue to increase. And despite federal aid to small employers, unemployment rates are starting the year well above pre-pandemic levels.
Employers are more sensitive than ever to the evolving needs of their employees and former employees who were driven from their jobs by the pandemic recession, insurers say, prompting a growing interest in voluntary benefits that provide protection against sudden medical costs that may not be covered under major medical insurance with large deductibles.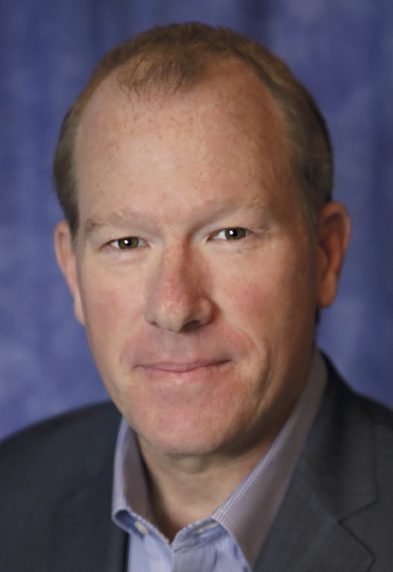 Accident insurance, a long-time optional coverage, is one of the most popular voluntary benefits these days, purchased alone or bundled with other coverage, such as hospital indemnity insurance, critical illness insurance, or short- and long-term disability insurance.
"Accident insurance remains an important part of a valuable portfolio of voluntary insurance products to protect income, lifestyle, and to provide peace of mind," says Laura Bongiorno, voluntary benefits practice lead for Group Benefits at The Hartford. "Accident insurance remains top of mind for brokers and employers as part of a well-rounded supplemental health benefits portfolios.
"Employers and employees are paying more attention to the benefits that can help people prepare for unexpected life events and provide financial protection when they need it the most," she adds. "Employees are also leaning more heavily on their employers to provide them with the awareness and education about these valuable benefits being offered at the workplace, to help them make an informed decision about their benefits at enrollment time."
A recent Hartford Future of Benefits study found that 20% of employees said they would consider purchasing accident insurance during their next open enrollment because of COVID-19. The list of benefits U.S. workers said that they would consider purchasing during their next open enrollment because of COVID-19 include life insurance (40%), short-term disability insurance (30%), long-term disability insurance (29%), critical illness insurance (27%) hospital indemnity insurance (23%) and accident insurance (20%).
Though other voluntary benefits are more top of mind amid the pandemic, accident insurance fits in well with those as part of a bundle of protection, according to Bongiorno.
"Accident insurance is the perfect complement to hospital indemnity and critical illness insurance, rounding out the supplemental health portfolio," she says. "We continue to see participation levels for accident insurance edge out the rest of the portfolio, driven by a perceived higher value, tied more specifically to active lifestyles and parents with active children. Every family in America can relate to that one trip to the emergency room with a child, where their deductible left a financial gap/hardship on the family."
As the need evolves, so has the coverage. "The industry as a whole continues to look for ways to enhance the coverage and claims process," Bongiorno notes. "We are seeing enhancements to product offerings including active lifestyle benefits like organized sports riders, child sports riders, and amateur sports riders.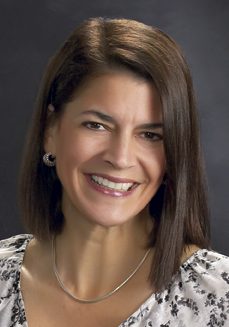 "Additionally," she explains, "we are seeing provisions providing benefits for telemedicine, therapy services for cognitive behavioral events such as accident-induced PTSD, and also line-of-duty-specific coverage (for certain occupations)."
John Thornton, executive vice president at Amalgamated Life Insurance Company in White Plains, New York, agrees. "Even before the pandemic, accident insurance was already one of the most popular voluntary benefits. Many employers were including it among their suite of voluntary offerings. It can and has been packaged as a complement to health insurance and critical illness insurance, but clearly is also a strong stand-alone insurance solution."
"Overall, we at Amalgamated Life Insurance Company are seeing a steady increase in interest in several of our voluntary products including our accident insurance," he notes. "The pandemic only heightened people's sense of their own frailty and mortality and, as such, intensified interest in and drove a greater appreciation of various insurance products."
Insurers are also making enhancements to the coverage to accommodate the pandemic restrictions, Thornton observes. "Some carriers are offering extended premium payment grace periods for customers affected by the pandemic—generally up to 120 days—and relaxing their reactivation of coverage procedures for those individuals who may have lost and then regained their jobs, by eliminating the need for them to re-enroll."
Stephen Ring, vice president of voluntary benefits and strategic markets at Reliance Standard Life Insurance Co., says accident insurance fits into an integrated employee benefits approach that brokers can promote to their employer clients.
"As part of an integrated approach to supplemental health benefits, accident coverage continues to evolve in the pandemic environment," he explains. "A policy with flexible provisions is important to start with, as it allows the carrier to be thoughtful and dynamic in just this type of situation."
Agents and brokers play an important role, Ring adds. "We have invested time consulting with brokers to make sure certain provisions within the contract are synched to specific and timely needs of their clients, including needs that are evolving because of COVID-19 incidence and awareness. Keeping current with this data has allowed us to build provisions quickly as they benefit our customers."
Awareness of the voluntary portfolio is on the rise, Ring says, but that's not necessarily translating into immediate sales growth. "Overall, interest is up, more visibly in hospital indemnity and critical illness lines, but obviously the pandemic has struck many employers and employees hard; many groups—and families—are just trying to hold on and not add benefits until we are through the crisis.
"Among those businesses that are stable, there is enhanced interest in adding or increasing benefits that will help employees fill gaps in their coverage and will financially assist if they are hurt or sick," he adds. "Obviously, accident insurance is high on this list. It's easy to understand, easy to afford and easy to use, all of which speaks well to strong interest and employee participation."

It is more important than ever to have a comprehensive enrollment strategy that is flexible, while placing emphasis on the holistic needs of each employee, Ring continues. "While very few groups are doing face-to-face enrollments, you can still do an extensive communication campaign including texting, mailing, inbound call center support and even video calls. The impact, positive or negative, of enrollment strategy and execution is profound: We see enrollments with single-digit participation when there is no strategy, to 60% or more if a well-developed and comprehensive strategy is deployed."
Technology continues to play a big role from an enrollment perspective. Additional communication tools help drive a successful enrollment campaign. With the transition to the virtual experience, which was accelerated due to the pandemic, increased communication and personalization are key elements. Bongiorno views The Hartford's enrollment technology as an advantage.
"With a switch to full virtual enrollment due to a philosophical change in how enrollments are conducted as a result of the pandemic, we are actually seeing an uptick in the amount of people who are engaging in the process," she says. "Employees are more apt to meet virtually than in person, and our communication and technology capabilities around enrollment are all geared to provide a virtual enrollment and virtual counseling experience."
The Hartford Future of Benefits study found that 52% of employees expressed interest for an all-online benefits education and enrollment experience and 36% of employees want to learn about their benefits year-round.
Reliance Standard has also been building out more technology to support voluntary benefits enrollment, Ring says. "We've continued to build integrations to ensure the employee and employer experience is as hassle-free as possible. Within just the last several months we have built and announced significant expansion to our partnerships with Workday, PlanSource, Ease and Springboard. We anticipate more in 2021."
Another area where technology is driving interest and sales is integration of voluntary benefits like accident insurance into disability and leave management products, he adds.
"Today, an employee who is going to miss work because of an accident or illness can initiate all his or her claims in one call, or one visit to our website," Ring says. "We have intake specialists who walk the employee through time off, FMLA and state-paid leave if applicable, short-term disability and—if appropriate—accident and hospital indemnity coverages.
"And then a single absence specialist works with the employee, regardless of coverage or program, until successful completion and return to work," he says.
For more information:
Amalgamated Life Insurance Company
www.amalgamatedbenefits.com
Reliance Standard
www.reliancestandard.com
The Hartford
www.thehartford.com
The author
Len Strazewski is a Chicago-based writer, editor and educator specializing in marketing, management, and technology topics. In addition to contributing to Rough Notes, he has written on insurance for Business Insurance, Risk & Insurance, the Chicago Tribune, and Human Resource Executive, among other publications.