Specialty Lines Markets
FOCUS ON MUNICIPALITIES
Everything from infrastructure to police actions can become a litigious situation
By Lori Widmer
It took years of litigation, but in January 2021, the city of Newark, New Jersey, reached a resolution. A lawsuit filed by the Natural Resources Defense Council and the Newark Education Workers Caucus alleged that the city and the New Jersey Department of Environmental Protection failed to address in a timely manner the contamination of the city drinking water with high levels of lead. The settlement tasks the city with replacing all lead service lines at no cost to residents. The city must also provide free drinking water, lead testing kits and water filters to residents. The cost of replacing the lead service pipes: $134 million.
For municipalities, particularly smaller cities and towns with limited budgets, action brought against them can cost plenty. Especially in cases where litigation is involved, settlements or judgments can often cripple an already tight budget. Everything from infrastructure to police actions can become a litigious situation.
"If you flip on the nightly news, you will see that 60% of the news being presented involves public entities. They are constantly under scrutiny," says Bob Lombard, branch manager for Risk Placement Services Signature Programs, focusing on public sector, religious, and social services risks.
Lombard says everything from a slip-and-fall injury or service failure to the actions of firefighters or law enforcement can be a catalyst for legal action by the public. For agents and brokers, that can create its own challenges. Lombard says they must look at each entity from an insurance perspective, then work with underwriters to understand how each risk impacts that entity and where capacity and pricing need to be.

Market conditions
In the current market, that has become even more challenging, says Lombard. In the last two years, capacity has been reduced and rates have increased. Scrutiny on public entity performance has grown too, he says. "Carriers are getting nervous. As a result, they are demanding more from us as brokers." Carriers, Lombard says, are examining policies and procedures, and some are employing their own experts to ensure that entities have proper guidelines in place prior to offering terms and conditions.
Add the pandemic to the list of existing challenges that are making carriers and municipalities alike nervous. With municipalities already impacted by budget constraints and funding, the current situation has added yet another layer of complexity to their operations, says Mark McCrary, president of Glatfelter Public Practice. "You think about our society and some of the services that are greatly reduced because of the current situation. In the municipal world, many of those services still have to be provided."
That said, Lombard adds that the coverage is still there. "Fortunately, there's still capacity out there to write. But the limits are certainly not there, as they were three years prior due to soft market conditions."
There's also an increased awareness around some of the emerging risks that are making their way into municipalities. As McCrary says, "We are seeing more attention being paid to cyber liability than ever before, as well as coverage for drones."
Pricing too, from his perspective, is generally on the rise, thanks to the current market and a 2020 that saw unprecedented natural catastrophe losses. "It was a very tough year in 2020: One of the toughest in the last 10 or 15 years, so that's driving some pricing, as well." Plus, he adds, municipalities tend to have a good deal of property exposure, as well as auto exposures, which could be impacted by rate increases.
Understanding what factors are driving claims can help, say the experts. McCrary sees natural disasters, property, automobile, and public officials as the top claim drivers for municipalities. "Hail, severe convective storms, tornadoes, and the wildfires in the west have put a lot of pressure on the property market."
"Law enforcement has really been a driver," adds McCrary. The bigger the police force, he says, the more attention underwriters will pay to policies, procedures, and claims.
Pandemic-related pressures aren't the only things agents and brokers face. Lombard says they are facing challenges brought on by their own advice, having advised clients in better markets to purchase higher limits. Both from a liability and property perspective, Lombard says agents and brokers convinced clients to buy more when the prices were low. "Now what's happening is the clients are saying, 'Hey, what happened to my limit?' So we have to get creative in our placements, to restructure the programs to provide them either an option to purchase those limits, or maybe take more risk of their own."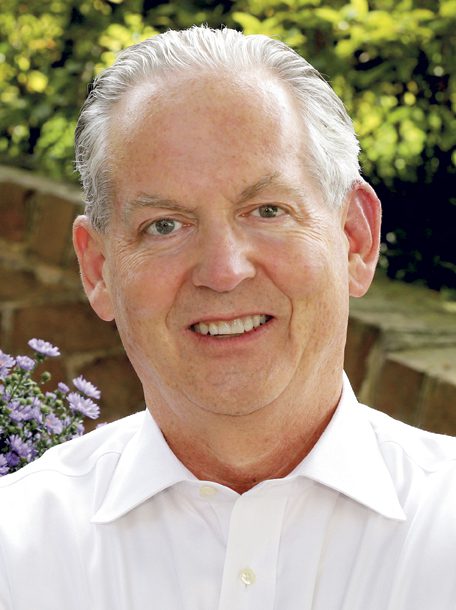 The agent/broker game plan
It's also a great time for municipalities to be taking on more preventative steps. McCrary says agents and brokers can help their municipal clients by explaining their most critical claimdrivers to them and making suggestions that can help them reduce loss. "Folks ought to be looking at pipe replacement programs, roof replacement programs, whatever they can do preventatively to try to help reduce exposures. It's tough because their budgets are limited in many cases. So choose wisely what you're going to do with the dollars you have."
It's important also, McCrary says, to review coverage terms and help clients understand that cheaper rates may mean trading off critical coverage to get that rate. "If they don't have coverage for replacement cost or for certain features and they're likely to get a claim in that area, they're just going to end up paying more out of pocket."
Agents, he says, can help clients understand what value each product provides, and what that means to their budgets, especially in a tough economy. "You make a wrong decision, you're going to pay for it, in all probability down the road."
In any market, Lombard stresses that agents and brokers understand that all public entity business is local, but that their expertise cannot be. "For the local agent, it's incumbent upon them to bring global expertise to the local level."
Also, Lombard says that agents and brokers serving municipalities and public entities need to be educated on coverage. "They need to be fully aware of what's available. I know that the markets themselves will deploy the capacity to those that have gotten ahead of the game. Agents need to get ahead of the conversation; I can't stress that enough. There's nothing worse than getting an application one week before the renewal date."
For more information:
Glatfelter Public Practice
www.glatfelterpublicpractice.com
Risk Placement Services Signature Programs
www.rpsins.com/programs/signature-programs
The author
Lori Widmer is a Philadelphia-based writer and editor who specializes in insurance and risk management.