AGAIN, THANK YOU FOR YOUR SERVICE
Veterans share their military experiences, recommend the industry to their comrades
By Christopher W. Cook
Last November, which played host to Veterans Day, I wrote an article featuring individuals with military backgrounds who work in insurance, providing them an opportunity to share their experiences and how they transitioned to the industry. With Memorial Day at the end of this month, I decided to compose another installment, not only to thank the veterans in our industry—and everywhere—but once again to provide insight on why insurance makes a great career for veterans and why veterans are great employees in our industry.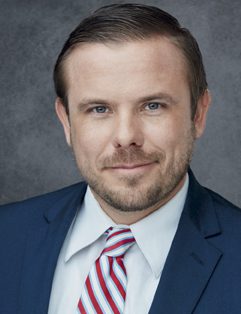 Navy Gunners Mate First Class Elmore
Glenn Elmore, director of training at Combined Insurance, spent eight years in the U.S. Navy, training and leading others. Stationed throughout his career in Jacksonville, Florida, Great Lakes, Illinois, and Portsmouth, Virginia, Elmore trained thousands of military service members in small arms, search and rescue operations and water survival skills, and also provided leadership guidance, mentorship and team-building development.
Elmore was involved with Naval Coastal Warfare—a mission to be a worldwide deployable harbor defense unit in support of the Global War on Terrorism (GWOT). He was hand selected to be a combat coxswain in charge of a crew with weapons release authority and led small arms weapons training.
"I led a team of highly trained military members who were supporting high-value asset protection missions," Elmore says. "I motivated and mentored team members at all levels within the organization in high-stress deployed environments to ensure mission success."
Elmore earned a Navy Achievement Medal and outstanding performance reviews for dedication and commitment while leading a team with the Inshore Boat Unit. He later became an instructor at Recruitment Training Command.
"I trained both in the classroom and hands on in a diverse and highly dynamic environment, training Navy recruits, U.S. Marines, law enforcement, fire departments, and multiple ROTC units in the skills of water survival."
He earned an Outstanding Volunteer Service Medal for serving as a positive role model and admirable citizen through superior performance as a volunteer.
After an honorable discharge, Elmore earned his MBA and found positions in various leadership and training roles. He entered the insurance industry after discovering Combined Insurance and its record of hiring veterans.
"When I first heard about Combined Insurance, I looked at its website and noticed it was heavily involved with giving back to veterans, which piqued my interest even further," Elmore says. "Once I met the team, I knew that this was a place where you can make an impact on the lives of others in their greatest time of need every single day.
"Starting a new career can be stressful for individuals, and this can come out in different ways," he explains. "Having trained and been responsible for training in very high-risk situations during my time in the Navy, I don't tend to get stressed out when others may. My military experience has allowed for better decision making in the moment and generally a better outcome."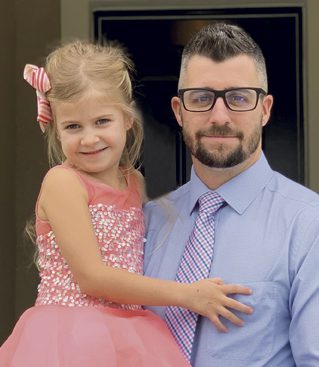 Army Ranger Drawdy
Each generation experiences defining moments—moments its members will always remember where they were and what they were doing when they occurred—like the assassinations of JFK and Dr. Martin Luther King Jr. in the '60s and the explosion of the Challenger in the '80s.
For Kyle Drawdy, director of risk management education at The National Alliance for Insurance Education & Research, it was the terrorist attacks on the World Trade Center. "I was attending college at the University of North Florida when the events of September 11 occurred," he recalls.
"I remember classes being cancelled and students sitting in the courtyard crying and trying to understand what had just happened," Drawdy adds. "Shortly after, I enlisted in the Army and headed to Ft. Benning, Georgia, to start my basic training.
"I enlisted with a 'Ranger' contract, which simply meant that if I was able to meet the standards required, I would have the opportunity to attend the Ranger Indoctrination Program (RIP)," he explains. "After basic training, Advanced Individual Training (AIT) and Airborne school I was admitted into the RIP program.
"The program began with 154 Ranger prospects, but by the end we graduated with 34 men who earned the right to wear the tan beret of the Ranger Regiment. I reported to Savannah, Georgia, as a member of the 1st Battalion of the 75th Ranger Regiment. During my enlistment I was deployed three times—once to Iraq and twice to Afghanistan."
A training accident, which caused a complete dislocation of his left shoulder resulting in hours of surgery, led toDrawdy being honorably medically discharged from the Army in November of 2005.
Like many people—and although some intentionally go into insurance—Drawdy found himself joining the industry by pure chance.
"After my service, I met with one of my father's best friends, who was the mayor of my hometown, to ask if he would be willing to write a letter of recommendation to the chief of police on my behalf. We met at his insurance office; he had recently sold his agency to Brown & Brown of Florida and was operating the office as the president.
"We spoke for a few hours and he stated that he would be more than happy to write a letter but wanted me to listen to an alternative offer. He believed that I had 'done my part' and felt that I had nothing to prove by being a police officer. The next thing I knew I agreed to be a commercial insurance agent for Brown & Brown."
Drawdy did resume his education after entering the workforce, earning an Associate of Arts in Business Administration and Management from the College of Central Florida in 2008, and later a bachelor's degree in Nonprofit/Public/Organizational Management from Santa Fe College.
Drawdy worked for the firm for eight years, serving in several different positions including sales manager for Brown & Brown of Ocala and president of the company's Panama City operation.
However, in 2013, and after one year with Acentria Insurance, "I was in a stable financial position and had the opportunity to attend the police academy," Drawdy says. "I was a police officer with the City of Ocala for over two years and then maintained my certification by being a reserve officer for several months.
"My family became worried after a few close calls and asked if I would be willing to go back into the insurance industry." Drawdy served as an enterprise risk manager for three years with the Florida College System Risk Management Consortium before moving to his current position.
Drawdy feels that his military training comes in handy in insurance.
"The military provided me with the confidence to handle stressful situations and overcome any obstacle," he says. "During my first deployment, after several mission briefings, our platoon sargent looked at us and said, 'Everything goes according to the plan, until the first shot is fired, and then your training takes over.' The military is all about order, drills, accountability and discipline, and each one of those skills corresponds with insurance or risk management. More important, an insurance policy contains the exact coverage you need until there is a claim, much like the first shot being fired."
Wrapping up
With the skills developed during military training and action, the insurance industry provides numerous opportunities for veterans.
"The training and experience gained from military service will help veterans be successful and advance in the industry," Drawdy says. "In my experience, most organizations are hungry for leadership and the military is an excellent place to learn how to be a great leader."
"Veterans want to continue making a difference in the lives of others and insurance is one place where they can," adds Elmore. "At Combined Insurance, you will find veterans at all levels of the organization giving back to the community in many ways."
This month—as we should all the time—we honor and remember those who served in our armed forces. To all our veterans, again, thank you for your service.
---

COMBINED INSURANCE: MILITARY FRIENDLY
Combined Insurance Company of America, a Chubb company headquartered in Chicago, Illinois, provides individual supplemental accident and health, disability, and life insurance products. This year, Combined made the VIQTORY Top 10 Military Friendly® Employer list for the eighth consecutive year—its fifth consecutive year in the Top five and claiming the top spot this year in the over $1 billion revenue category.
"It is truly an honor to once again be named the nation's number one Military Friendly Employer for 2019," said Bob Wiedower, vice president of sales development and military programs at Combined Insurance. "Our company is committed to providing veterans, military spouses and their family members an opportunity to serve and use the skills developed throughout their service to build a meaningful career with us. We value the qualities that veterans can bring to the workforce and look forward to the positive contributions veterans bring to our organization and our communities."
Since launching its veteran recruitment program in 2010, Combined Insurance has hired more than 4,450 veterans, military spouses and family members. The company has announced plans to hire 2,000 additional veterans by the end of this year.
In addition, the company also gives back to and volunteers with veteran-focused charities like Luke's Wings, The Fisher House Foundation, USO of Illinois and Heartland Alliance—Support Services for Veteran Families (SSVF).
"At Combined Insurance, we value the men, women and family members of veterans who have sacrificed so much for our country and are committed to providing meaningful employment," says President Kevin Goulding. "The dedication these individuals display and their desire to continue to serve their communities by being a part of our great company is something we will always be proud and appreciative of."