AGENTS  E&O
Bracing for impact as hardening markets in other lines bring renewed scrutiny
By Joseph S. Harrington, CPCU
When it comes to errors and omissions (E&O) coverage for insurance agents and brokers, Jeff Kulikowski is already seeing rate increases in the "high single to low double digits," but he comments that the market hardening is just beginning.
"In the last six months the insurance agent and broker market has started to harden," says Kulikowski, senior vice president and leader of E&O and cyber coverage for Sompo Pro, a division of Sompo International. "We believe we're nine to 12 months behind some of the [upward] rate momentum in directors and officers products.

"We see litigation [against agents] picking up for a variety of reasons," he notes. "These reasons include suits over complex insurance products as well as increased regulatory scrutiny that effectively raises standards of care for agents and brokers. Because of all this, some competitors are exiting the space, while others are reexamining and in some cases revising their approach to underwriting agent E&O."
All Risks, Ltd., an independent wholesale insurance broker, also foresees a hardening of the agent E&O market.
"The market is largely stable," says Tabitha DeGirolano, All Risks' program manager and underwriter for insurance agents' professional liability. "But we are starting to see some effort to take rate. Additionally, carriers are being more selective about what they are writing or less willing to provide enhanced coverage options. For example, I have seen some reluctance to include features such as defense outside the limits and first dollar defense. I believe we will see more significant hardening by early next year."
Reluctance, perhaps, but "many carriers" are still willing to provide first dollar defense coverage outside limits with aggregate deductibles and no insolvency exclusions, according to Charlene Bauer, a vice president with Worldwide Facilities, LLC.
Bauer says that "some carriers are taking a hard stance on higher-risk agencies, such as those placing primarily long-haul trucking, aviation, surety bonds, and medical malpractice. But the market is fairly stable, and there are still options for almost any kind of agent or broker."
Kulikowski finds that agents and brokers are acting constructively to help manage the market adjustment.
"We are seeing an increase in deductibles across the market as our insureds look to reduce their premium spend by taking on higher retentions," he says. "This is a positive trend as competition and soft market conditions have pushed deductibles to historically low levels over the past five years."
Cyber connection
Cyber exposures are a fact of life in today's networked operations, and they pose a double-headed concern for insurance producers: their proprietary liability for breaches of confidential information they store, and their professional liability for failure to meet standards of care when advising their clients.
A key question is whether an agency or brokerage is best served by having cyber coverage provided within an E&O policy or through a separate stand-alone cyber policy.
When it comes to cyber coverage for insurance producers, Sompo generally recommends that it be acquired through a monoline cyber policy.
"For other kinds of accounts, we rarely recommend splitting cyber and E&O coverage, as the exposures typically go hand in hand," Kulikowski says. "However, agents and brokers present a unique case for doing so.
"Professional liability classes such as agents and brokers should look to preserve their E&O limits due to unique coverages often available in their E&O forms, such as defense outside limits and first dollar defense coverage," he says.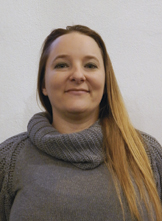 "Adding full-scale cyber coverage—including business interruption, cyber extortion, and breach response coverage—is possible but difficult," he adds. "We believe a monoline cyber policy is best suited to handle that exposure."
For her part, DeGirolano says, "I am seeing more agencies, particularly  larger agencies, move toward stand-alone cyber policies.
"For agencies with budget restraints, it is a cost-effective way to get some cyber coverage," she says. "However, only a few carriers, such as our Hanover program, can offer significant first-party coverage.
"[In some other programs], coverage is generally limited to breach response, defense of cyber disciplinary actions, and sometimes liability," she says. "The limits are typically shared with the E&O coverage."
Bauer essentially concurs. "I don't see any advantage to adding cyber to an E&O policy," she says. "Add-on cyber coverage is usually narrow with low limits and generally is not sufficient if the insured suffers a breach or attack."
Bauer adds that "many E&O add-ons lack critical coverages for exposures like extortion/ransomware attacks, wire fraud, and business interruption. We strongly encourage stand-alone cyber coverage to address the exposure properly, and the cyber market is very active with plenty of carriers and lots of coverage options."
Pandemic impact
For the most part, observers believe it is too early to estimate the impact of the coronavirus pandemic on agent E&O coverage, but producers will certainly have to counsel their clients regarding the next potential public health emergency.
"It's too early to understand how COVID-19 will affect agent E&O, or to know how client expectations will change," says Bauer. "But questions have been raised, and there's been an impact on our business in general.
"Clients are asking where they might have coverage for COVID-19-related losses. Policyholders whose premiums are increasing—for whatever reason—are wondering if they can afford to renew, or even continue operating."
Bauer notes that an MGA program for healthcare professional liability instituted a moratorium on new business in the wake of the crisis, and she expects to see some agent E&O claims related to COVID-19, such as failure to place adequate coverage, assuming such coverage was actually available.
"We'll see some negative impact," she says. "Fortunately, the market is reacting quickly and our carrier partners and lawmakers recognize that we need to be flexible to help our clients through this crisis."
For more information:
All Risks, Ltd.
www.allrisks.com
Sompo Pro
www.sompo-intl.com
Worldwide Facilities, LLC
www.wwfi.com
The author
Joseph S. Harrington, CPCU, is an independent business writer who specializes in property and casualty insurance coverages and operations. For 21 years, Joe was communications director for the American Association of Insurance Services (AAIS), a P-C advisory organization. Prior to that, Joe worked in journalism and as a reporter and editor in financial services.