ALIGNING WITH VALUES
Young pro serves as president of firm's award-winning Latino employee resource group
By Christopher W. Cook
---
The Great Recession between 2007 and 2009 was a challenging time for many in this country. This writer recalls being unemployed for a small chunk of it and otherwise scraping by waiting tables and working temp jobs. I can only imagine what those who were just receiving their college degrees were going through at that time.
Noemi Garcia, strategic operations director for Nationwide Insurance, Columbus, Ohio, graduated with a Bachelor of Arts degree in Church Ministries from Southwestern Assemblies of God University, Waxahachie, Texas, in 2009.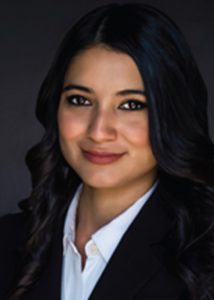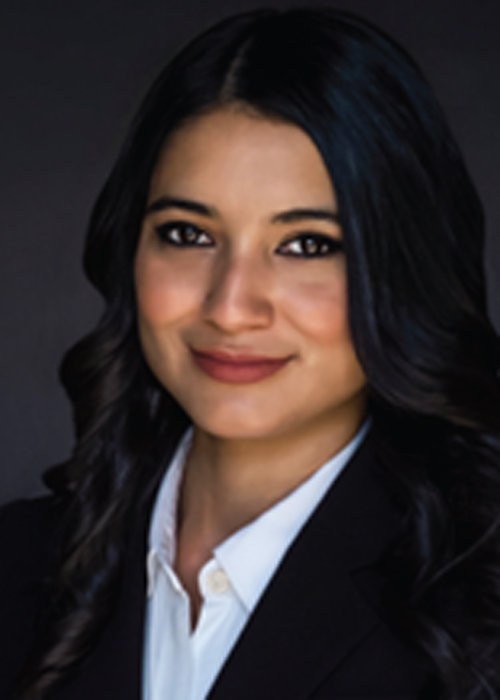 "Join resource groups that can connect you with people in different business functions and give you the 'know how' on the unknown as you start to navigate your company and culture."
—Noemi Garcia
Strategic Operations Director
Nationwide
"It was right after the recession, and I needed to make a career path for myself," she says. "My [ministries studies] emphasis was on Biblical interpretation and exposition. I felt that my major gave me key analytical skills and the ability to think strategically and contextually; I was also prepared for public speaking."
In 2010, Garcia's path led to Nationwide Insurance as a personal lines service agent. "I became a licensed agent and found the industry fascinating. What solidified it for me was my second role as a property claims adjuster, supporting catastrophes. I wanted to be in a job that helped people and in a place that aligned with my values. Nationwide provided that place."
Garcia would further her educational path by earning a Master of Business Administration degree from Mount Vernon University, Mount Vernon, Ohio, in 2016.
Career and involvement
Throughout her tenure with Nationwide, currently spanning over 12 years, Garcia has held a plethora of positions. Starting out in customer service, she would later become a property claims specialist, where she led a committee charged with improving workflows during catastrophes. In her next role, as a senior business information analyst, she developed a key performance indicator (KPI) scorecard that is still used by the company's property claims department. As lead business information specialist, she created a catastrophe loss projections database.
Moving to a consultant role, Garcia first worked in claims administrative management, where she managed a team that reported on catastrophe loss data, property claims technical key metrics, and regulatory and compliance data. She moved to P-C actuarial research analytics, where she was responsible for leading a number of projects for the firm's Enterprise Catastrophe Risk Management department. She would then spend time as the P-C actuarial research analytics director before moving to her current role in late 2021.
Along with her "work" duties with Nationwide, Garcia also serves as president of one of its employee resource groups (ERG), The National Latino Alliance. "I oversee over 600 members and lead 33 volunteers in advocating for our Latino associates," Garcia says. "This year we won an award from LATINA Style for being one of the Top ERGs. I got to attend their conference and was able to meet other powerful women and men across the industry. It was profoundly impactful to hear stories of how others have navigated and journeyed through their careers."
The National Latino Alliance also does a lot of community service. Another group Garcia is involved with, the Latina Mentoring Academy (LMA) of Columbus, also emphasizes helping others in the local area. "I have been both a mentee and mentor," says Garcia. "It's an incredible nonprofit that helps Latinas with professional and personal development."
Garcia jumped at the opportunity to mentor others, remembering those who mentored her. "I have been fortunate to have had amazing mentors and leaders throughout my career," she says. "Notably, my first mentor at Nationwide helped me establish a career versus a job. My leaders have all been incredible advocates for me and opened a lot of doors and opportunities for me to develop and flex my skills."
For new professionals seeking a career in insurance, Garcia advises to "take every opportunity given to you to develop, network, and/or lead projects," she says. "Find a way to showcase your skillset, and partner in areas where you would like to go. Join resource groups that can connect you with people in different business functions and give you the 'know how' on the unknown as you start to navigate your company and culture."
When she isn't doing "insurance stuff," Garcia enjoys spending time with her husband and son, especially to visit extended family members. She is also a self-professed "Bible and Church History nerd, so you will likely catch me reading on that," she says. "I also love to write short stories and poetry for fun."
There was once a time when this writer wrote short stories and poetry for fun. Then writing became a career, a family life began, and there weren't any more late nights of typing in front of the light of a blue screen at 3 a.m. While it is written in the Bible in Job 37:21, "Now men do not see the light which is bright in the skies; But the wind has passed and cleared them," I simply write, "Keep watching the skies."