BROKEN GLASS
ALL IN THE FAMILY
Inspired by their father and grandfather, these sisters are thriving as independent producers
By Elisabeth Boone, CPCU
Endless sunshine … surfers riding giant waves … a culture of youth, beauty, and glamour … these are images that come to mind when we think about California. As those of us who live in the Midwest or on the East Coast wearily await the arrival of yet another harsh winter or scorching summer, the Golden State seems like a blissful oasis where troubles melt like lemon drops.
Even in California's heavenly climate, however, real people go to real jobs and strive to juggle work and family responsibilities just like the rest of us.
This month we'll meet two California women who from childhood had their sights firmly set on building careers in the independent agency business. Now in their early 30s, sisters Dana Dattola and Kelly Potter are balancing work and family commitments as the parents of young children and are looking back fondly on a happy family life with their parents, Matt and Denise Weaver.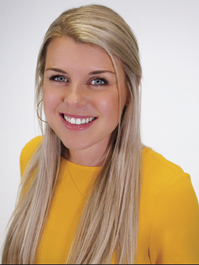 "My grandfather started Weaver & Associates, Inc., in 1959," says Kelly Potter, CIC, PWCA, account executive at Cavignac & Associates. "My parents began to run the agency and purchased it while we were growing up, so the insurance business was all we knew. As children we often played in the office after hours while our parents worked. We enjoyed taking funny pictures with the Polaroid cameras they used for personal lines.
"I loved my upbringing and had a great childhood. I looked up to the way my parents managed what I now appreciate as the family/work balance. I also grew up seeing my dad develop strong relationships with great people who owned all sorts of interesting businesses. I liked the idea of being in a sales position and having the ability to control my income, and also getting to know and learn about different people and businesses."
Although she had planned to join the family agency after college graduation, Potter found herself on a different path. During her senior year she interned with Cavignac & Associates (the Rough Notes Agency of the Month in September 2006) and accepted its offer of a position when she returned from a trip to Europe. "I liked the fact that Cavignac was very niche-specific and keenly focused on helping clients manage their risks," Potter says. "I help manage our 13-person professional liability department and also am a producer. I've been with the agency for 12 years, and my goal is to become a partner within the next couple of years."
Dana Dattola, CIC, CRM, joined Weaver & Associates after a post-graduation backpacking trip through Europe and is in the process of perpetuating the agency as her father approaches retirement. "I looked at my friends who were taking corporate jobs and realized that for an independent agent, the sky's the limit," she says. "I also have a lot of flexibility, which is a big advantage for me as the mother of three young children." Also appealing to Dattola was the opportunity to move into a leadership position in the agency. Currently a commercial lines producer, she also oversees office operations for the firm, which has 25 employees.
"My father and I have been working with a consultant to develop a plan for me to purchase the agency over a five-year period that will start in 2020 and end in 2025," Dattola says.
Work/family balance
Potter has two daughters ages two and four and acknowledges that it's not always easy to maintain a healthy balance between her professional and personal lives. "There absolutely are challenges in trying to do it all and hitting my goals at work while also being the wife and mother I want to be for my family," she says. "I have an amazing husband who supports me and is very active with our kids. We're a team and share family responsibilities 50/50. I don' twatch TV or do social media. I'm a big fan of the minimalist lifestyle and am very strategic in how I spend my time."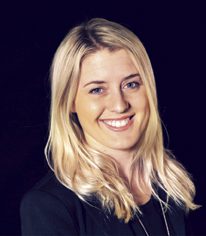 Dattola is the mother of two boys ages seven and eight and a girl age five. "In striving to balance work and family, I place quality over quantity," she says. "Home time is family time, and if I need to do any work I get up early or wait till the kids have gone to bed. My husband has his own business, so we both have flexibility. We share family responsibilities 100%, and we're really intentional about spending time with the kids."
Both Potter and Dattola place a high value on insurance education. Both have earned the Certified Insurance Counselor designation; Dattola also holds the Certified Risk Manager designation, and Potter earned the Professional Workers Compensation Advisor designation.
"At Cavignac, we always say insurance is a knowledge business first and a service business second," Potter remarks. "If we don't have the knowledge, we won't have any accounts to service. I knew early on that it would be hard to persuade business owners to switch their insurance programs to a young female broker, so I focused on becoming an expert in my field. I win business by being able to review policies and identify significant issues with coverage or point out exposures the prospect may not have been aware of."
Dattola agrees with her sister about the value of insurance education, especially for young women who are competing in a male-dominated environment. "I love learning; for me it's fun," she says. "My father wants our employees to get more education, and the agency pays for us to pursue professional designations. I don't think the designations mean anything to clients, but attaining them gives us confidence and sets us apart from competitors."
A path for young people
It's common knowledge that for most people, insurance is boring and at best a necessary evil. The idea of an insurance career likely isn't on young people's radar screens because they see the industry as stuffy, unethical, and dominated by old white men.
"Insurance is not considered a very sexy industry," Potter acknowledges. "I think many people think of insurance brokers the way they think of used car salespeople. They don't understand how the brokers who are 'doing it right' are trusted advisors who really get involved with their clients and help them make critical business decisions."
Dattola agrees. "I don't think young people view the industry favorably. We struggle with this perception when we're recruiting new people. As Kelly said, it's not sexy. People tend to think of an insurance job as sitting in an office all day pushing paper. I think we as an industry need to do a better job of selling what we do.
"Being a broker is a fantastic way to make a living. Not only can you grow your book of business to a high level, but also you get to meet so many different kinds of business owners and learn about their operations. You're constantly learning, and every day is different. I don't know that that story is being told, and we need to get that message out there."
Potter adds: "This is a great industry. From a sales standpoint, the fact that we get renewals is a beautiful thing. We take care of our clients, and in turn they stay with us, so our book of business grows each year. In addition, we're able to work with best-in-class businesses and employees and develop wonderful relationships while having the flexibility to raise a family and enjoy a fulfilling life."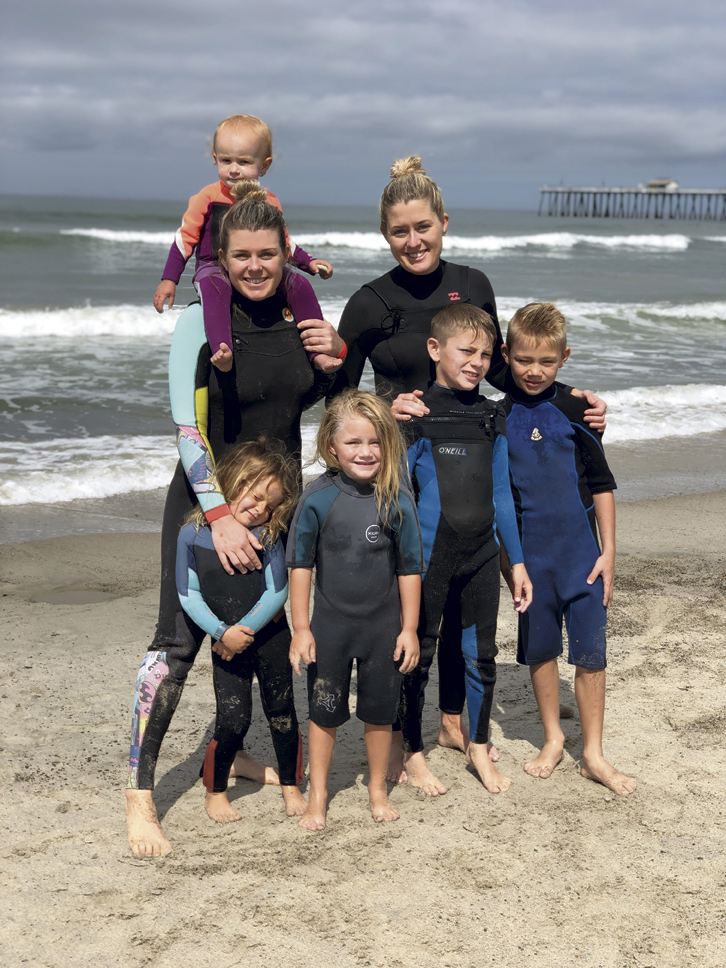 Family bonding
With their deep family roots in the agency business, Dattola and Potter grew up with an appreciation for the opportunities and rewards of a career in insurance sales. Just 15 months apart in age, the sisters enjoy a close, loving relationship and on weekends usually can be found sharing activities with their families.
"Dana and I ended up in the same business, working at different agencies but not competing," Potter observes. "We talk every day, often before work or when we're in the car doing kid dropoffs or in between work meetings. We share ideas, hold each other accountable, and challenge each other. We have regular competitions across all fronts: working out, sales, prospect calls, reading the Bible.
"We're also passionate about helping others and are raising our kids to understand the importance of giving back," Potter continues. "We regularly volunteer with nonprofits and have been fortunate to have the opportunity to go on multiple mission trips to Thailand to build clean water systems.
"Our parents raised us to pursue a very active lifestyle," she notes. "We grew up riding dirt bikes, surfing, and competing in waterskiing. When we get together on weekends we are typically outside and start our day with a run or go surfing near my house in San Clemente."
Sounds a lot like "California Dreamin'" to me.
Do you know a female independent agency leader we should feature? If so, please email details about her as well as contact information to Elisabeth Boone, CPCU, senior features editor (elis.boone@icloud.com). We'll take it from there.