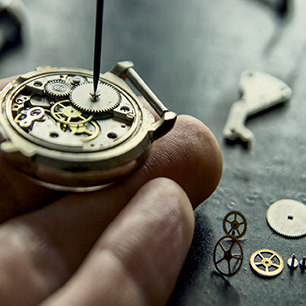 AUDITING FOR OPERATIONAL PERFORMANCE
Making agency processes and workflows reality and not simply suggestions
The best agencies are never completely satisfied with their results; they continuously seek to improve … .
Inside Matters
By Mary M. Belka, CPCU, ARM, Are, RPLU, CIC, CPIW
---
Once agencies have climbed the proverbial Mt. Everest of putting formal, written, audited procedures into place, there is little opportunity to enjoy the view from the summit—it's time to make certain that the decided-upon processes and workflows are being followed. Many agencies struggle with execution; unfortunately, procedures without auditing remain suggestions rather than becoming reality.
Compliance and auditing are words that conjure up protestations of "micro-management" and "negativity," and the need for "buy-in," which can ultimately sabotage the positive results that clarity of purpose and performance standards can bring to an organization—and its clients.
In fact, auditing is necessary to ensure the quality and consistency of the client experience.
Who should audit?
Many agencies still do not have formal operations management. Regardless, someone in the agency has to be responsible for this critical management component. As a rule, audits should not be conducted by peers. Co-workers generally lack the authority to reward performance or deal effectively with situations requiring corrective action up to and including termination.
Risk management peer reviews for large accounts can be valuable when used in the renewal process to make certain that all exposures have been addressed properly—just as a competitor might do. This becomes a great learning experience for all concerned, creates synergy, increases retention, and provides an invaluable benefit to clients. However, this is not an audit—rather a specific type of account review.
The person performing the audit should be the individual to whom the employees report, either a direct supervisor or the operations manager responsible for their performance. This individual should not be a hybrid employee—trying to handle a book of business at the same time as managing other staff members. This "doubling up" does not work for the long term, and it is often the most difficult bridge for agencies to cross—having a dedicated individual responsible for the development of staff, in order for the agency to grow and prosper. Those who see this business model as an investment actually reduce their expense over time, through improved—and proven—performance of all employees.
Ideally, the operations manager's compensation should be tied to that of those who report to them. The person performing audits should have at some point actually been an account manager—"street cred" helps drive the best result. They should be able to recognize when someone has a gap in insurance education as well as gaps in understanding and/or properly using all automation tools. They should have the ability and authority to develop a plan for corrective action, and to implement it, including necessary training and education. They also must have the authority to celebrate and reward successes, and to terminate those employees who cannot perform at the required level.
What am I auditing?
Primarily, the major functionalities are reviewed, which aligns with most E&O (errors and omissions) auditing components. The easiest way to think of these is basically anything you can do to a policy contract, plus certificates and evidences of property. These functionalities include:
New business
Renewal
Non-renewal/cancellation
Endorsement
Audit (commercial lines)
Claims
Certificate/Evidence of Property Insurance
Expiration list review (included in most system month-end reports)
What is the first date coming up for which the renewal process has not yet been started by the account manager? The renewal process for commercial lines should start 120 days in advance at a minimum.
Review of "lost"/non-renewed policies report
In the process of checking these major functionalities, the auditor will cover the ancillary, related procedures, including but not limited to:
Timelines and timeliness of handling
Documentation, including proper use of activities and suspenses (depending upon your agency management system), including open, unhandled items
Is any alternate suspense system being maintained outside the agency management system? For instance, writing on a manual calendar, or using Outlook™ tasks, Post-It™ notes, or maintaining paper items on the desk or desktop icons as reminders?
Is there a large backlog of old suspenses? This may mean that they are not being closed properly as items are handled. If there is a large backlog of work, but no suspenses, it could mean that suspenses aren't being set at all—a serious E&O issue.
Completed applications and submission process
Proposals, policy ordering and checking
Checking of policies, endorsements, and audits
Coverage, checking for accuracy
Email correspondence management
How many unattached and/or unhandled emails older than "today's" date remain in the email inbox?
How many unhandled emails are in the inbox?
Are email "threads" being retained in the inbox, or attached as handled and/or suspensed?
Voicemail and text messaging
Are any messages written down on paper to be handled later? Or are account managers entering data/information into the appropriate system as the call is received and handled?
Overall document management, including attachments, file management, and historical documents
Invoicing and premium finance (agency bill)
Requests, including loss control, underwriting, client requests, and intraoffice communication
Agency management system components, including client detail, billing and policy screens, and applications
Phone system records, including call volume and length
All calls to account managers should go through a central switchboard/receptionist in order to serve clients most effectively, and to develop meaningful report data. Account managers should not use personal cell phones or direct dial numbers for best result.
Note: there may also be EEOC (Equal Employment Opportunity Commission), EPLI (employment practices liability insurance) and/or cyber liability reasons for account managers not using personal cell phones as well—a subject for another day.
The auditor also will be able to determine the appropriate use (or not) of all automated systems, for instance, all aspects of the agency management and customer relationship management system(s), email, phone/headset, voicemail/text, e-signature, writable form-filling software, carrier websites, comparative rating systems, file-sharing software, checklists, and more.
When, how much, and how deep?
It is best to stay on schedule, auditing continuously, in order to complete all components on an ongoing basis. Most components are tied to annual agency growth, profitability, and/or retention goals. Most are reviewed weekly or at least monthly and are tied to quarterly and/or annual reports.
Establishing and executing procedures and auditing them, once established, represent a significant part of any operations manager's job. Tying auditing results data to compensation is the final step, if the agency has established a performance-based compensation approach.
The generally accepted quality control standard is the random review of 10% of the work performed by each individual, for accurate results. For instance, if an account manager handles/processes 100 new and renewal policies per month, the person auditing should fully review 10 randomly chosen policies—checking all aspects completely, per established procedures. The same ratio applies to all major functionality categories.
If issues are discovered, the auditor switches to reviewing 100% of all work performed for that individual, until the problems are resolved, after which the auditor can comfortably return to the 10% standard.
Real auditing is work. As you can tell from the list, each process should be checked thoroughly in order to determine that all components are being handled properly. The auditor goes through the same steps the account manager should have gone through when the work was originally done. Some may say understandably, "Seriously"? Exactly!
We can all agree that it is more work to go through the E&O claim process when performance issues continue unchecked, due to lack of procedures and auditing. Failure to put coverage in place can result in multimillion-dollar losses when a renewal is missed, or when a building is non-renewed on a policy that remains otherwise intact.
Auditing—the value proposition
Auditing provides a great opportunity to see the inner workings of your own agency and to measure individual and organizational progress against industry standards. Insurance is a trend analysis business—are you seeing any trends as you go through the auditing process? What's working well? If there is an issue, is it global or is just one individual struggling? Are there procedures or software that have become obsolete? Are there any training or education gaps? What steps could the agency or the operations manager take to better support the account managers in their efforts to deliver the best possible service?
Younger employees, in particular, increasingly want structure and feedback—much more so than their Boomer and Gen X associates. This is becoming a challenge for older owners and managers, especially since many agencies have neither felt the need to formalize nor audit their procedures in the past. It's time to catch up in order to compete and to attract and retain the best employees.
Far from being a chore, auditing is an invaluable tool for revealing issues that might otherwise go undiscovered and for asking questions that could help employees reach their full potential. The best agencies are never completely satisfied with their results; they continuously seek to improve and to become extraordinary.
The author
Mary M. Belka is owner and CEO of Eisenhart Consulting Group, Inc., providing management and operations consulting to the insurance industry. She also is an endorsed agency E&O auditor for Swiss Re/Westport. A graduate of the University of Nebraska, Mary holds the CPCU, ARM, ARe, RPLU, CIC, and CPIW designations.