BENEFITS OUTLOOK 2021
Changes expected as employers, employees deal with pandemic-related and other concerns
By Len Strazewski
Teetering on the edge of elimination for the past four years, the Affordable Care Act is likely to be not only rescued but expanded in a Joe Biden administration; and with greater attention paid to health issues post COVID-19 pandemic, employee health benefits may be entering their most complicated era of evolution.
President-elect Biden promised voters a revised national health insurance program, including a public option that could be an alternative to employer-paid insurance. But in the meantime, as legislators grapple with that promise, benefits insurers predict that 2021 will feature plenty of other changes.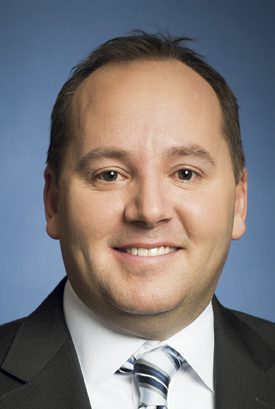 More options
More flexible supplemental voluntary benefits, new benefits communication technology, and new open enrollment processes designed to reach employees who continue to work away from crowded offices already are in development.
Employee benefits underwriters also are preparing for a surge of smaller refinements as employers and their employees learn the lessons of the COVID-19 pandemic and add more health choices and more diverse kinds of benefits to existing employee benefits structures.
"Despite the economic impacts of COVID-19 on many employers, all indications are that a large percentage of plan sponsors have no plans to change their health plans but are likely to expand their voluntary benefits," says John Thornton, executive vice president of sales and marketing at Amalgamated Life Insurance Company in White Plains, New York.
He notes that Mercer's National Survey of Employer-Sponsored Health Plans found that employers are project-ing a 4.4% increase, which is on par with previous years. But employee-paid benefits that do not affect employer budgets are likely to increase dramatically, he adds.
"I think you will see more businesses expand their voluntary benefits to include solutions such as short- and long-term disability, critical care and accident [insurance], in addition to looking for new solutions to reduce high specialty drug costs," Thornton explains. "COVID-19 also ushered in a greater focus on employees' mental well-being due to higher incidences of anxiety and depression. Therefore, more plan sponsors will be shoring up their mental health benefits and adding stress-reducing benefits such as Zoom fitness and yoga classes."
He also predicts wider use of telemedicine, which spiked up as COVID-19lockdowns began. "More plan sponsors and healthcare providers now are seeing the financial benefits of telemedicine, while consumers are benefiting from the convenience, efficiency and safety it provides. Expect the introduction of more innovative technologies that help to facilitate and engage more people in the use of telemedicine," he says.
If the economy declines during the early months of 2021 as the population waits for an effective vaccine, employers may be forced to revise funding of their group benefits and shift their costs using a broader suite of voluntary benefits, he adds. "Even if the economy stabilizes, voluntary benefits will continue to see continued growth as their value has been demonstrated even more as a result of the pandemic."
Bob Ruff, senior vice president of growth solutions at Aflac in Columbia, South Carolina, agrees. "While general health benefits may expand in the new administration, the need for supplemental benefits is only going to grow," he says.
The pandemic environment has created the demand for telemedicine, he notes, and nearly 90% of employees have at least tried telehealth services. Isolation also has driven demand for mental health services, some delivered via telemedicine and what he calls "financial health services," money management and income protection benefits that fill in gaps when hospital stays and COVID-19 disability affect the ability to maintain wage levels.
Facing stress
Mental health issues may be the biggest and most unexpected development as they surge into prominence in 2021 and employees demand more attention to behavioral health services and counseling support, according to Bradd Chignoli, MetLife senior vice president of group benefits in Bridgewater, New Jersey.
"Certainly the pandemic has altered the way many of us work and live, and in 2021 that will continue to be the case, whether essential workers or employees returning to offices must practice social distancing and adhere to other public health safety guidelines or an organization's workers remain in a remote environment for the foreseeable future," he says.
"Employers should focus on programs that aim to improve employee resiliency, and a major aspect of this is mental health," Chignoli adds. "MetLife's mental health report (from the insurer's 18th Annual U.S. Employee Benefit Trends Study) in August 2020 found that, while two in three employers say a mental health crisis in the U.S. will be here within three years, nine in 10 employers say their organization is not ready for this crisis."
Financial stress is a key driver of mental distress, and employers must provide benefits both to directly address employee mental health—such as Employee Assistance Programs (EAPs)and coverage for therapy or counseling—and foster an open culture that destigmatizes mental health challenges.
Benefits that provide additional support for healthcare costs, including critical illness and hospital indemnity insurance, are also particularly important as the fear of contracting COVID-19 remains, among other costly illnesses that could wipe out savings, he says.
"Employers that are in a position to focus on driving employee resiliency will look at their benefits programs as a critical component of improving holistic well-being," Chignoli says. "This may mean adding voluntary benefits that support healthcare expenses or overall expense exposure, such as critical illness, hospital indemnity and accident insurance, as well as pet insurance or legal plans," he adds.
Seventy-five percent of workers say there is at least one benefit they are more interested in this year than in past years, according to MetLife research on 2020 open enrollment, he notes.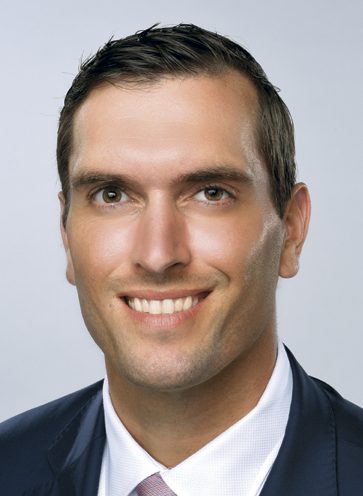 Agents and brokers
Agents and brokers continue to play an important role in introducing employers to new strategies and technologies, insurers say.
"Brokers are always looking for new and better ways to add value. Many new digital solutions and products that are coming to market offer great opportunities to add value to employers," says David Healy, senior vice president of group benefits at Sun Life Financial U.S. in Wellesley Hills, Massachusetts. "Employers are looking for solutions that take the burden off them and that keep their employees covered and healthy.
"This has certainly been a year like no other for HR professionals," he adds. "Alleviating their workload means they have more time to focus on employees."
He recommends that agents and brokers advise employer clients to embrace new technology trends and solutions, and work with provider partners that are willing to accommodate their unique needs. "Even after the pandemic is over, digital benefits trends will continue to grow, particularly after the pandemic showed how well they work across multiple industries," he says. "Solutions like virtual enrollment, communications and innovative benefits education will become permanent in many workplaces."
Benefits communication, enrollment and delivery processes are also under competitive pressure to evolve, and insurers say that agents and brokers will be the key partners who guide employers to the resources their insurers can provide.
Human resources executives will be looking for "robust and integrated benefits communication and enrollment resources" as a way of managing increases in their own stress, says Aflac's Ruff. "Human resources officers can be overwhelmed with their own responsibilities as their employees continue to operate from isolated environments outside their usual work locations."
This makes benefits communication and administration more difficult, and the agents, brokers and insurers that can provide technology to facilitate such activities will bring special value in the eyes of corporate managers.
In general, employers are looking for digital everything, whether it is processing employee data or simply enabling communication. Insurers will continue looking for ways to meet those needs for both HR managers and employees, benefits marketers say.
Sun Life's Healy says the pandemic not only has shifted how the company communicates about benefits and engages its clients, but it also has changed the way brokers, employers and employees think about benefits and what changes in plans may be called for going forward.
Adoption of digital benefits technology was already progressing, but recently there has been significant acceleration in the need for and delivery of digital solutions across all size groups, locations and industries, he says. For example, Sun Life debuted end-to-end virtual enrollment services this year to ensure that clients get every support function and enrollment tool they are used to having in person.
"From mid-March when the lockdowns began in North America through October 1, 2020, 100% of benefits enrollments that Sun Life manages on behalf of our clients have been virtual, compared to only 19% of enrollments in the same period of 2019," Healy explains. "We expect virtual enrollments to permanently play a larger part of all benefits enrollments in the future."
One of the biggest challenges is managing the communication flow, not only between employers and their employees but also among insurers, regulators, and agents and brokers.
"Benefits communications will become more frequent as administrators look to provide more support to remote workers," says Amalgamated Life's Thornton.
"Compliance with regulations will take on additional importance with a remote workforce, including those designed to secure sensitive data such as electronic health records under HIPAA, and new requirements under the Families First Coronavirus Response Act (FFCRA), whereby group health plans must now cover costs related to COVID-19 diagnostic testing, in-person and telehealth urgent care, and emergency department visits, without requiring plan members to share in deductibles and co-pays."
While most benefits insurers are focused on supplemental health benefits, industry executives expect life insurance and retirement benefits to be relatively stable as employers continue to try to prepare employees for life and security after retirement. However, new regulations call for greater administrative options—if they continue in a post-pandemic regulatory environment.
"Under the CARES Act, there are several regulatory changes, ranging from increased limits on maximum loans from 401(k) plans from $50,000 or 50% of a plan participant's vested account balance to the lesser of $100,000 or 100% of the vested account balance," Thornton says.
"There are also new life insurance conversion notices whereby employers must inform terminated employees of their right to convert their employer-sponsored group life insurance to an individual policy," he adds.
For more information:
Aflac
www.aflac.com
Amalgamated Life Insurance Company
www.amalgamatedlife.com
MetLife
www.metlife.com
Sun Life Financial U.S.
www.sunlife.com/us
The author
Len Strazewski is a Chicago-based writer, editor and educator who specializes in marketing, management, and technology topics. In addition to contributing to Rough Notes, he has written on insurance for Business Insurance, Risk & Insurance, the Chicago Tribune, and Human Resource Executive, among other publications.