BENEFITS PLANNERS ADJUST TO A CHANGED WORKPLACE
Open enrollment from a distance; key products draw renewed interest
By Thomas A. McCoy, CPCU
This year's benefits enrollment season is characterized by changes in the way employees are making their benefits choices—fewer face-to-face meetings—and possibly in the choices they make, shaped by this year's health crisis. Benefits providers are expanding their online enrollment capabilities and broadening their products and services to meet those needs.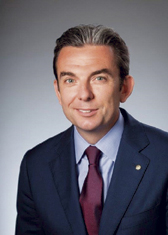 "Digital enrollment was already taking hold among employers, but it has particularly surged in the past few months," says David Healy, senior vice president of group benefits at Sun Life Financial U.S. Sun Life reports that its digital enrollments are up significantly, with more than 50% of its enrollment clients using a digital process as of the end of the third quarter. Telephone enrollment was up 35% from the prior quarter.
"Many employers, especially smaller ones, were still channeling their enrollment event in the very traditional way, with a benefits fair or enrollment meeting for employees, either a group meeting or one-on-one conversation as an option. The pandemic made it necessary to conduct enrollments as safely as possible," says Healy.
Sun Life's digital enrollment seeks to duplicate the in-person experiences with a flexible approach. Plan participants are offered live access to online group meetings for up to 500 people. The presenters conducting the meetings can answer individual questions, and the sessions are recorded for viewing anytime.
"Employees who prefer a one-on-one setting to ask questions can schedule a private meeting with a benefits counselor, either a phone call, video meeting, or through our virtual landing pages," says Healy.
The Hartford's latest research also found that there is a higher demand for online enrollment. It conducted research during the first half of this year which showed that 63% of employers expected their open enrollment strategy to depend more heavily on online resources this year due to COVID-19; among small employers (under 50 employees), 42% said they would rely more on online resources.
In anticipation of this increased demand, The Hartford enhanced its MyTomorrow tool, which supports plan participants in making their benefits choices. Employees can also receive online guidance from benefits counselors, either on a group or one-on-one basis, as they prepare to enroll. They can use a cost calculator to estimate product affordability.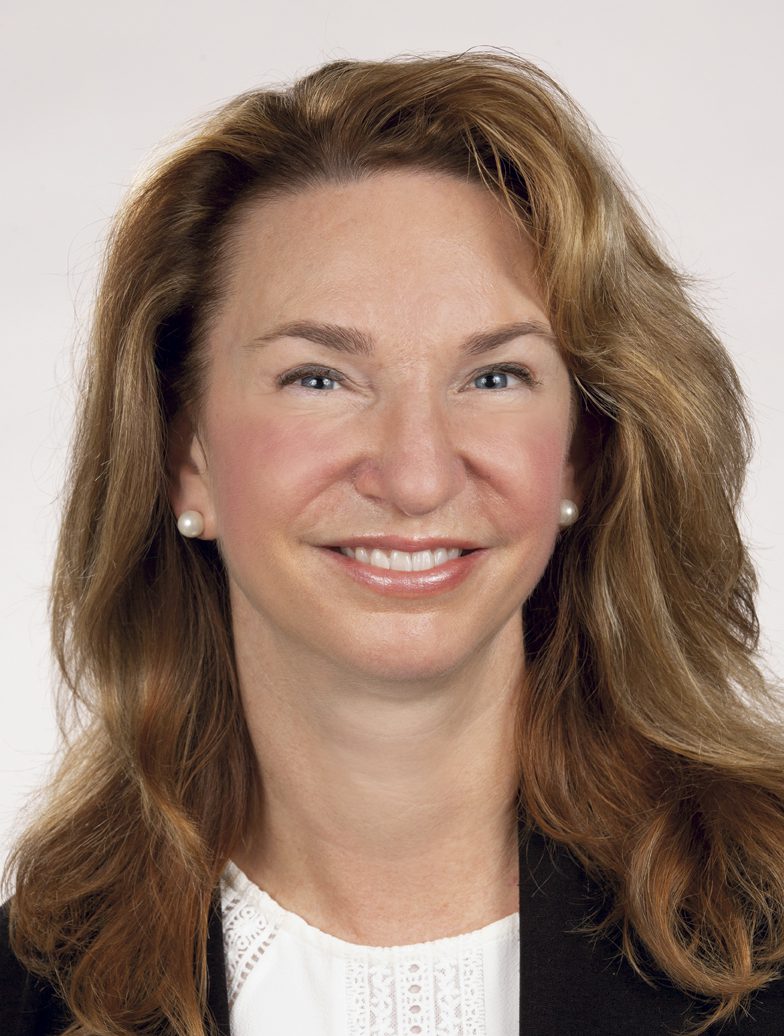 Laura Marzi, chief marketing officer for group benefits at The Hartford, says employees enrolling virtually "want personalized recommendations for what benefits they should consider." The company asks online enrollees to answer brief questions about their life circumstances. "Employers then deliver communications based on a data driven under-standing of an individual's benefit needs, influences, life stage, buying habits and mindset," says Marzi.
"Long-term, we might learn that the virtual benefits fair experience can be just as powerful as the in-person events we had been accustomed to," she says.
Jennifer Kischell, vice president of financial wellness and engagement at MetLife, like the other executives, says, "We have seen an uptick in the use of all the channels for benefits communication that can be made available outside of brick-and-mortar spaces. These include launching on-demand virtual workshops and benefits fairs, product videos, telephonic contact, and mailing of printed materials directly to homes.
"Another potential shift I think we'll see in open enrollment's 'new normal' is deeper conversations about benefits between partners and spouses, parents and children, and even roommates, now that people are spending more time together at home. The emotional toll of the pandemic has encouraged more candor and examination among individuals, families and communities—especially on topics of financial and physical well-being."
Stephanie Shields, senior vice president of broker sales at Aflac, agrees, based on evidence from the current Aflac WorkForces Report, that employees are taking their benefit selections more seriously this year. "Almost half (49%) of employees surveyed said the pandemic has been a wake-up call to invest more time researching and selecting the best coverage options for their situation. So we anticipate more attention being given to this important task instead of operating on autopilot."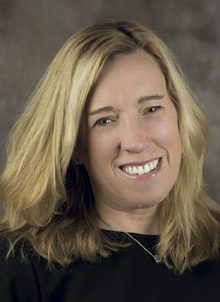 If this trend persists beyond the pandemic, it will break a cycle in which, according to Aflac research, 92% of employees choose the same benefits each year, devoting only 33 minutes to the selection process.
The health crisis this year presents an additional benefits education challenge, Shields points out. "The current Aflac WorkForces Report indicates that a third of employees either do not feel confident or are unsure if their health benefits will protect them or their family if they are affected by COVID-19. And in the same Aflac report, 80% of employers expressed interest in offering supplemental insurance plans that cover costs associated with the coronavirus or a future pandemic.
"This positions brokers and producers well to have important conversations with their clients about their employees' benefits needs," says Shields.
Healy says, "The pandemic has certainly highlighted the coverage gaps that many Americans are facing, and there's heightened awareness of the need for a good benefits program to support people's health and well-being.
"Supplemental health products are more top of mind right now as people think about their healthcare and their finances differently," Healy continues. "We have seen an uptick in sales of critical illness, accident, and cancer products. We've also launched a new hospital indemnity product this year, and we are seeing pent-up demand for it. We've enhanced the critical illness product with a COVID-19-specific benefit.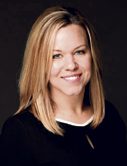 "Of course, there is an ongoing need for disability coverage, and we think it will probably get more emphasis than it has in prior years. Less than half of Americans have disability coverage, even though many employers offer it. We expect to see more interest in disability."
John Thornton, executive vice president of sales and marketing at Amalgamated Life Insurance Company, believes the pandemic will drive an increase in life insurance sales. "Although industry sales figures have yet to show a surge, I just think there may be a time lag involved, especially given that many people suffered significant financial losses as a result of losing employment due to business lockdowns."
Amalgamated sells both term and whole life on a voluntary basis. "With the workplace made up of employees with widely different age and life circumstances, these voluntary products provide choices so individuals can select products that best meet their needs," Thornton says. "Also, they are portable so the employee can take their policy with them if they leave the employer or retire."
The pandemic has highlighted the importance of telemedicine among insurance plans sold in the workplace. Shields points to Aflac WorkForces Report figures showing a 29% increase in employers incorporating telehealth into their supplemental benefits plans between 2019 and 2020.
"In the short term, we have seen a boom in the service as people have been under quarantine or isolation orders," she says. "It also has been a huge help for those who have not felt safe venturing to an in-person doctor's visit.
"Prior to the pandemic," Shields continues, "telehealth services were less likely to be covered by some insurance plans. From the beginning of the pandemic, Aflac decided to make it clear that we consider a telehealth visit the same as an in-person doctor visit for claims on our supplemental health insurance plans."
Marzi states, "The pandemic has put a greater emphasis on the importance of the bedrock benefits that are offered through the workplace. The idea of becoming hospitalized or losing a loved one has become more of a reality for many people, and benefits that can help in these situations, such as life insurance or hospital indemnity, are being evaluated under this new lens."
The Hartford surveyed U.S. employers and employees for its Future of Benefits study during two time periods this year—March and again in mid-June. Employers say they are likely to offer additional benefits and services not currently offered by their company and expressed the greatest increase in interest in the following benefits between March and June:
Paid time off (PTO) for volunteering, 20% to 42%
PTO, 31% to 52%
Employee assistance programs (EAPs), 38% to 56%
Paid sabbatical, 21% to 38%
Hospital indemnity insurance, 34% to 48%
Critical illness, 36% to 50%
Student loan repayment plans, 27% to 38%
Behavioral/mental health services, 42% to 51%
Wellness benefits, 42% to 51%
Pet insurance, 22% to 29%
MetLife surveyed workers across the United States about their product preferences and found that 75% say certain products are more important to them now than last year. About 25% of them named life insurance and dental insurance as being more important this year. About 20% named HSAs, FSAs, and auto and vision.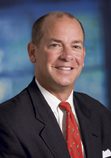 Despite the abruptness of many of the changes to the workplace this year, much of the benefits landscape continues to be shaped by trends that have been in place for more than a decade. One such trend is the need to appeal to a workforce with widely varying preferences—five generations worth of preferences.
Thornton names the five generations as Traditionalists (born before 1946); Baby Boomers ('46-'64); Gen X ('65-'76); Millennials ('77-'97); and Gen Z (born after 1997).
"Baby Boomers appreciate more structure and specific goals in their work environment, whereas the younger generations value more flexibility and work-life balance," says Thornton. "As for communications, Baby Boomers and Gen X place a high value on phone calls and face-to-face, whereas Millennials and Gen Z gravitate toward text messaging and social media."
Kischell adds that different age groups also have preferences as to whom they want to communicate with about their benefits choices. "Our recent open enrollment research shows that more than half of Boomers rely on employer communications as one of their top resources for decision making, whereas Gen Z and Millennial employees often leverage discussions with HR professionals or benefits counselors during their benefits decision-making process," she says.
"When it comes to their benefits choices," Thornton says, "Baby Boomers prefer healthcare, paid sick days, and matching retirement plan contributions. Gen X and Millennials would add to that list bonuses, work-from-home days and flexible schedules. Baby Boomers also place a high value on long-term disability, whereas Millennials appreciate dental insurance for themselves and their families.
"What all of the generations have in common is a belief that their employers should offer personalized benefit options, which voluntary benefits address," Thornton says.
As this year's open enrollment proceeds, Shields points out, "It is imperative to understand the increased burden placed on HR managers by a dispersed workforce and the need for a more diversified communications strategy to reach remote workers. A good communications strategy takes time to develop and execute, so to ensure the best enrollment outcome, brokers need to work with their clients well in advance of open enrollment beginning."
Also, she points out, "Benefits advisors can remind clients and their employees to take advantage of their 2020 benefits if they haven't already, including scheduling annual checkups with all doctors, claiming a wellness benefit on their supplemental insurance, and taking advantage of a health savings account (HSA) or flexible spending account (FSA)."
According to a Kaiser Family Foundation poll in May, 48% of American adults said they or someone in their household had postponed or skipped medical care due to the coronavirus outbreak.
Looking at the long-term effects of this year's health crisis, Thornton says, "Plan sponsors have gained a first-hand look at how voluntary products fill the critical gaps for their employees who require additional coverage beyond what the company can provide."
Marzi says, "I believe we'll see a transition in communication about benefits from the open enrollment focus to more of a year-round experience."
She adds, "The current environment has underscored for employers the importance of compassion and flexibility. We've seen employers offer more flexible work hours and continued remote work options, which will continue to be important, especially for those with children at home. It will also be important to be mindful of employees' mental health."
For more information:
Aflac
www.aflac.com
Amalgamated Life Insurance Company
www.amalgamatedbenefits.com
The Hartford
www.thehartford.com
MetLife
www.metlife.com
Sun Life Financial U.S.
www.sunlife.com/us
The author
Thomas A. McCoy, CLU, is an Indiana-based freelance insurance writer.