BOATING INSURANCE: ALL HANDS ON DECK?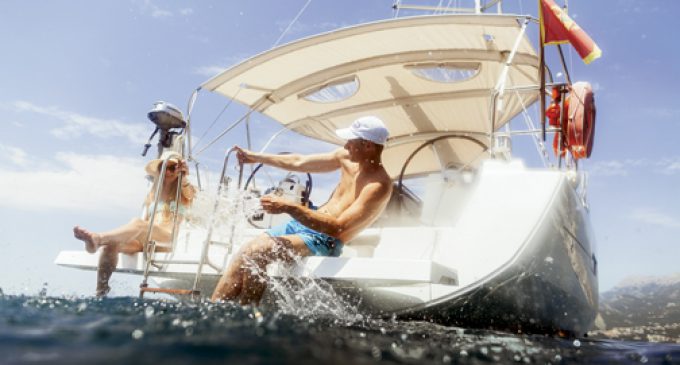 New insurers compete for older boats and boaters
It's a time of testing for the nation's boat insurers.
The market for boats appeared to be recovering in 2017 when Hurricanes Harvey and Irma struck in the late summer, damaging or destroying an estimated 63,000 recreational boats.
This followed several years of decline in boat ownership after 2005, when the number of registered recreational boats in the U.S. peaked at just under 13 million. The storms of that year, followed by the recession two years later and Superstorm Sandy in 2012, which damaged 65,000 boats, contributed to a decline of about 1 million in the number of recreational boats.
Looking forward, boats and their owners each seem to be getting older, according to Ray Stahl, executive vice president of SafeWaters Underwriting Managers, a marine insurance subsidiary of the Ryan Specialty Group of managing general underwriters.
"Why Aren't Millennials Buying Boats?" asks a recent article in BoatUS magazine, a publication of BoatUS, an advocacy organization for boating and boaters affiliated with Geico.
"Knowing how and where the customer intends to use the boat will be very helpful when quoting and ultimately selecting the appropriate coverages."

—David Knapp
Coastal Marine Product Manager
Farmers Insurance
The article cites data from the market research firm InfoLink to the effect that shows the percentage of American males ages 20 to 39 who own a boat fell from about 7.5% in 1995 to 4% in 2005 and to 2% in 2015. Author Fiona McGlynn attributes the decline to lower incomes, student debt, declining familiarity with mechanical equipment, and a shift in taste from owning amenities to experiencing them on a short-term basis.
As for boats themselves, Stahl perceives that many boat owners are holding onto their craft longer than previously, before upgrading to newer models. That makes it more imperative than ever, he says, to use detailed risk surveys to ensure that insured craft have been well maintained.
Competition
As for watercraft insurance, "The market has been challenging for years," says Stahl, and is only getting more so as more carriers enter the business. "It obviously makes the competition more intense," he says. "The trends are for lower pricing and more coverage."
"Insurers are looking to grow in a number of ways, including bundling, more segmented pricing, and better coverage options," says David Knapp, coastal marine product manager for Farmers Insurance.
In this environment, Knapp says, "insurers are pushing the specialty products. There has been a renewed focus on offering additional coverages like boat lift coverage, fishing tournament fee reimbursement, and trip interruption.
"Underwriting has been steady overall," he observes, "and insurers are being selective in what segments they target with rate changes. Also, after the hurricanes in 2017, some insurers may take a closer look at their coastal exposure.
"Even though the total number of registered boats has declined since the peak, there has never been a better time for the boater to find great coverage," Knapp adds.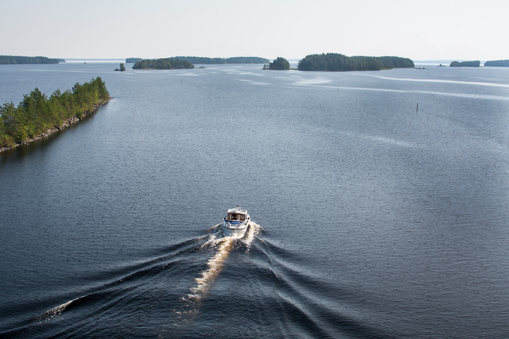 Claims
As with almost every other aspect of life, boating is being transformed by new technology,which brings bothbenefits and drawbacks.
Electronic navigational equipment is reducing the frequency of boating accidents,Stahl says, citingin particular the installation of sonar devices to detect submerged obstacles.
Moreover, he adds, boat manufacturers and distributors now promote safety features and the use of life vests as selling points. In this respect, they are transforming their marketing message much like automakers did when they introduced seat belts in the 1960s, giving safety equal billing with enjoyment.
"Improved technology has certainly helped prevent fires, thefts, sinkings, collisions, and bodily injury," says Knapp. "Monitoring and navigation systems are more advanced than ever, especially for bigger boats. But even for smaller boats, you're seeing added safety measures, like braking systems for personal watercraft."
That said, "Boating technology can be a double-edged sword," according to Knapp. "Touch screen controls, enhanced audio and video connectivity, and wireless operations can all be distracting to the boater.
"Distracted [boating] is a growing concern from a loss perspective," he adds. "Boaters should take the time needed to learn all of the systems and equipment. The more familiar a boater is with the equipment, the less the chance of an accident."
Watercraft technology also contributes to increased severity of property losses, Stahl notes. In particular, he says, "Lightning losses are becoming a big-ticket item as the electronics get more sophisticated."
Stahl adds that new high-perform-ance outboard motors are displacinginboard motors on small yachts, making them more tempting targets for theft, as the motors can be detached and sold separately and inconspicuously.
Liability
Two liability exposures other than accidents have emerged as key concerns of the boat insurance market.
The first is for environmental damage, not so much a new concern as one that has steadily grown to becomea standard covered exposure. Evenminor fuel spills and other mishaps that may have been ignored in the past are now routinely addressed by authorities and those who are at fault are held liable.
"Insurers have responded to environmental damage concerns by offering pollution liability limits up to the federal limit (established under the 1990 Oil Pollution Act)," says Knapp. "In most cases any liability loss for environmental damage will be lower than the normal liability limit, but for those with bigger boats or who operate in or near sensitive waters, extended pollution liability coverage is a smart choice."
Stahl finds large claims for environmental liability to be rare in recreational boating, something he attributes to quick and effective cleanup procedures at marinas and other waterfront facilities.
A second new source of liability loss is "electric shock drowning" (ESD), which occurs when individuals become paralyzed and drown, sometimes imperceptibly to others, because of low but immobilizing levels of voltage in the water emanating from electronic equipment. Occurrences of ESD are rare, but they are increasing and often fatal.
"There have been more measures taken by marinas over the last decade to prevent ESD, but it still poses a serious threat," says Knapp.
Producers
Although it is unclear whether and how much the market for boat insurance will grow, agents and brokers will want to be familiar with it to be able to compete for the highly valued market for insuring high-net-worth households, a market that can cross personal and commercial lines.
"Staying current with all the newer coverages and policy package options can be challenging, especially when [boat insurance] is not your focus," says Knapp. "Customers are demanding more from their policies, and marine insurers are offering more than ever to meet those demands. Knowing how and where the customer intends to use the boat will be very helpful when quoting and ultimately selecting the appropriate coverages."
To that end, says Stahl, a producer would do well to understand the niches within the boat market, particularly those that involve yachts and other craft, such as sport fishing, "gentlemen racing" (coverage for competitive racing is typically excluded), and long-distance touring.
As long as it is hard to differentiate yourself by product offerings, service is the best way to distinguish yourself to boatowners, Stahl says. Whatever you do, "You don't want to be the price leader."
For more information:
Farmers Insurance
www.farmers.com
SafeWaters Underwriting Managers
www.safewatersmarine.com
The author
Joseph S. Harrington, CPCU, is an independent business writer specializing in property and casualty insurance coverages and operations. For 21 years, Joe was the communications director for the American Association of Insurance Services (AAIS), a P-C advisory organization. Prior to that, Joe worked in journalism and as a reporter and editor in financial services.