Technology
Built on the Salesforce.com platform, TechCanary supports sales and service for all lines of business
When you want to know if the air in a coal mine is breathable, you send a canary down the shaft. If the canary flies back up, all is good. If not, well … you get the picture.
It was this time-honored practice that inspired Reid Holzworth to choose the name TechCanary for his new software company. Founded in 2013, TechCanary built a complete agency management system on the popular Salesforce.com platform. The system supports sales and service for all lines of business, from property/casualty to life/health/benefits and specialty lines, and versions are available for insurers and intermediaries. TechCanary is an open system that allows users to customize layouts, fields, dashboards, workflows, reports, and more. The cloud-based platform is 100% mobile and works on any device, and it supports multiple languages and currencies.
By nature an entrepreneur, Holzworth has devoted virtually all of his career to forming companies to meet needs he identifies in selected markets. "My only real job was with an independent agency in Florida that was started by friends of mine," he recalls. "They began by purchasing a small agency and built it into a franchise that is now a leader in the market. They persuaded me to join them and gave me one of their larger offices to run, with zero insurance experience beyond acquiring a producer license.
"I went through a two-week training program and learned how to put policy data into the system. I watched as the firm grew from a hundred people to several hundred people and observed that the legacy automation system frequently went down. We depended on that system to run the business, but it served as a barrier to bringing in new people because of how long it took to train them if they hadn't used the system in the past," Holzworth explains.
Building a better system
"I spent some time learning the insurance business, and then my entrepreneurial spirit kicked in," he continues. "I looked at all the legacy systems and became convinced that I could build a better system on my own. While doing research I came across Salesforce.com, and I decided to build our entire platform on Salesforce. While I was doing some projects with Salesforce, they asked if I'd like to partner with them to distribute my system in the market. I saw this as a great opportunity, sold my interest in the agency, and started TechCanary. We went live in 2013 with me as the sole investor.
"As we started taking on clients, I learned that every agency does things differently. We used input from those agencies to help create the solution and make it what it is today," Holzworth says. "Our product manager has deep agency experience; he understands the challenges agencies face in using legacy systems and what they need from our system. Today, TechCanary is a full-fledged agency management system that incorporates ACORD data standards into the Salesforce platform. TechCanary is completely flexible throughout all agency operations, and it is fully integrated with email, electronic signature, accounting, and phone systems. We have hundreds of customers, including many small agencies, as well as some of the largest agencies in the country."
As noted earlier, a version of TechCanary is designed by use for insurers. "Eighty percent of carriers use Salesforce, typically for distribution management, so we're a great fit for them," Holzworth asserts. "We're also well suited for the excess-surplus and specialty lines business, including MGAs, general agents, brokers, and program administrators."
TechCanary's professional services team works with clients to understand their unique needs and develop customized solutions that address an array of gripes about legacy systems: inflexibility, lack of functionality, difficulty in accessing data, inefficiency, and needless complexity. "In fact, we designed TechCanary to satisfy our most difficult customer, who was constantly complaining about things he didn't like about his previous system," Holzworth says with a chuckle. The team also can facilitate migration of data from an existing system into TechCanary; design custom applications; and ensure that the system behaves the way the user wants it to behave.
Happy customers
Singing the praises of TechCanary is the top management team of A-Affordable Insurance Agency, Inc., one of the highest volume auto insurance agencies in Massachusetts. In fact, the agency achieved positive ROI after four months in production with the TechCanary platform.
A-Affordable has 105 employees in offices throughout the eastern and central regions of the common wealth. They process more than 12,000 personal auto payments a month and handle thousands of phone calls each day. Their traditional agency management system wasn't meeting their needs for flexibility and end-to-end process automation that could support terabytes of historical data.
The agency is family owned and run, with Mark Winiker, nephew of the founder, serving as president and chief executive officer. Growing through acquisitions, the agency now operates from 12 locations and, in addition to personal auto, writes homeowners, condo owners, renters, flood, umbrella, antique and classic autos, motor homes, motorcycles, and businessowners packages.
Jason Boggs, who joined the agency in 2003, is chief operating officer; he married into the A-Affordable family and cheerfully refers to himself as the "outlaw." His responsibilities focus on achieving operational efficiencies, and he is the point person for agency automation. "I've been the driving force in implementing technical solutions for the agency," he says.
"Our previous agency automation system was actually a good system," Winiker remarks. "We tried to get more from it than it could provide, and it was like pulling teeth. We were told that we were the only agency that had requested this or that, or that a feature we needed would be coming out next quarter—we got tired of it.
"For example, each of our offices has two bank accounts, which is required under Massachusetts law," Winiker continues. "The vendor couldn't figure out how to set that up in our system so we could run our daily receipts into QuickBooks. We also need to record pass-throughs, where we take a money order from a customer and mail it to a carrier, and the vendor didn't have a solution to track those transactions, other than scanning a copy and making a note. The system was failing us on the efficiency side, so we started researching the available alternatives. We kicked the tires on about 15 different programs, and then Jason found TechCanary. When he told me it was built on the Salesforce platform, I said, 'That's what we're going to go with.'
"From there we did some digging, and Reid Holzworth was very accommodating; he was able to build in all sorts of little features that we needed but weren't getting from the other system, including handling receipts for premium payments," Winiker says. "We really like having access to all the tools that are built into Salesforce, like drip marketing. We're a sales organization, so it made sense to us to purchase a system that provides sales tools."
Winiker and Boggs knew about Salesforce but weren't aware that it had any applications for insurance. "Mark and I were excited about Salesforce because it's about selling," Boggs says. "Every other system we looked at was a tried and true insurance system, but when we asked a vendor how its system tracked the closing ratio, we'd usually get blank stares. Those systems do have a reporting feature, but it's canned reporting, and you're forced to run your business the way that system is built, as opposed to the system catering to your business."
Customized workflows
A-Affordable went live with TechCanary in July 2015. "Before going live we worked with TechCanary to establish our priorities for the system and ascertain what would alleviate our pain points with the previous system," Boggs explains. "One of the first issues we wanted to address was an accounting solution. We took this and our other needs to TechCanary, and they built customized workflows to move our customers through the policy life cycle. That might be creating a quote, issuing a policy, adding a client to the system, adding a payment—all the tasks involved in managing our large volume of policies.
"At this point we had opened a call center and knew we had to get more involved in digital marketing, and the Salesforce platform supports those procedures in an integrated way. With other systems you get integration, but you get stuck with a fair amount of manual entry, and we don't have that problem with Salesforce. Our marketing efforts are automated, and that's a really big piece for us. TechCanary provided a solution to run our call center before it went live," Boggs says.
Boggs is also pleased with the Salesforce AppExchange, noting that Salesforce is an open platform and has the largest enterprise app store in the world. Through AppExchange, users can access apps from companies like DocuSign, QuickBooks, Google, iContact, Skype, Ring Central, Evernote, and thousands more.
"AppExchange is a marketplace where we can find tools to plug in and help us run our business," Boggs says. "Our phone system is essentially running through Salesforce, and we found CloudCall, which is a great app for our call center. When you handle thousands of incoming and outgoing phone calls on a daily basis, sometimes it's tough to get that call started. You have to find the client's file, which means getting the correct spelling of the client's name or obtaining the correct policy number. With the call center solution operating in the same environment as TechCanary, the incoming screen tells you who's calling before you even pick up the phone. Our staff immediately fell in love with this feature. It's also fun for the customer when our employee says, 'Hi, Mrs. Smith,' before the customer even introduces herself."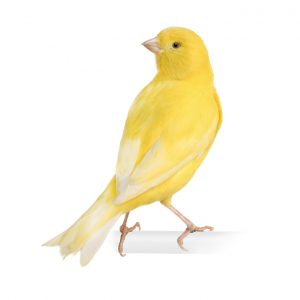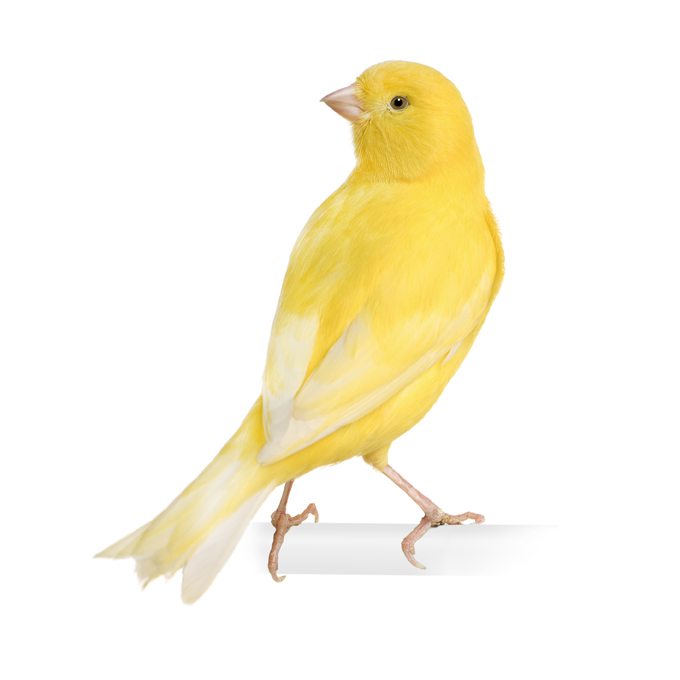 "We designed TechCanary to satisfy our most difficult customer, who was constantly complaining about things he didn't like about his previous system."

—Reid Holzworth
Founder and Chief Executive Officer
TechCanary
Smooth transition
Moving from one automation system to another can be at best a mild headache and at worst a killer migraine. "Most of our staff are Millennials, and they're very tech savvy," says Winiker. "TechCanary felt completely intuitive to our CSRs, and they just love it; that played a big part in making our transition go smoothly."
Adds Boggs: "Before we implemented the insurance piece of TechCanary, we implemented Chatter as well as instant messaging. Chatter is a communication tool we access through Salesforce that connects employees with files and data and allows for collaboration on sales opportunities and projects. Our staff thought we'd just bought Facebook for insurance," he says with a laugh. "They have fun with it, and that translates into buy-in. Chatter connects our 12 offices and our call center, so it's seamless for one rep to chat with another and find out what's going on in a given situation. The instant messaging capability and the Chatter app combine to serve as a company message board. We're now up to date on our carriers' underwriting appetite guides, which they seem to change on a fairly frequent basis. The ability to distribute information quickly and efficiently is a big advantage for us," Boggs comments.
He adds: "We were able to take the vernacular from our internal environment—for example, acronymns we use to refer to certain transactions—and plug them into the new system, which is something you can never get from an off-the-shelf solution. Taking our workflows and putting them into TechCanary in a user-friendly manner is really what led to a successful transition. It was easier than the transition to our former system, because things weren't broken up into separate pieces," Boggs says.
"On my end, as the CEO of the agency, I like the analytic capability of the system," Winiker observes. "I can write my own reports and get exactly what I need, instead of having to find information in several different reports that were formatted by the vendor. When I'm out of the office, I can call up the reports on my phone.
"In terms of automated marketing, we're just in the infancy stage, and we're very optimistic about where it will take us," he continues. "We can do text messaging, which is great because so many of our customers are Millennials who don't even look at email anymore.
"With respect to the workflows that TechCanary customized for us, they make it easy for our CSRs to follow the correct sequence in a procedure; it's very hard to mess up. Because the workflows make sense, the CSRs are motivated to input information correctly and not take shortcuts; this cuts down on the error rate.
"The integration of the phone system gives us a 99% chance that when a call comes in, we'll know that we're speaking with the customer," Winiker notes. "That makes the verification process a lot easier and faster."
It's clear that the people who run A-Affordable Insurance Agency are happy that the TechCanary flew into their automation "coal mine."
By Elisabeth Boone, CPCU
For more information:
TechCanary
www.techcanary.com