Outsider's assessments cast an interesting light on the attractions and challenges of the insurance profession
It's no secret that the insurance industry has been aging for years and is nearing crisis level. According to a study conducted by McKinsey & Company, a worldwide management consulting firm based in New York City, 25% of insurance professionals will retire by 2018. The result will be a serious talent gap if something isn't done quickly.
One firm is helping to bridge the gap on the retirement end and, in so doing, has garnered some valuable insight that can help others in the industry as they work to attract and hire younger employees.
That firm is WAHVE, or Work At Home Vintage Experts, which was founded in 2010 by long-time agency principal Sharon Emek, Ph.D., CIC. WAHVE was created to allow talented and knowledgeable retiring insurance professionals, from CSRs to agency owners, to stay involved in the business as they work into retirement and to offer experienced workers to insurance industry employers.
Emek says WAHVE "bridges the gap between insurance firms' staffing needs and seasoned professionals' work-life balance preferences as they phase into retirement." She actually uses the term "pretirement" to describe the phase of work WAHVEs are in. As part of the process for becoming a WAHVE, applicants are carefully vetted before being matched with companies in need.
Anthropologist's involvement
That's where Sharon's husband, David (Denny) Gilmore, comes in. Denny, a retired educator, was drafted by his wife to draw upon his unique "outside" perspective to interview and qualify retiring insurance professionals who want to extend their career working from home.
An author of seven books and an experienced interviewer, Gilmore explains, "As a cultural anthropologist and professor, I did learn a thing or two about human nature both from my teaching and my own experiences. Now, I've learned a few things aboutthe retiring talent in the insurance industry."
As in any sociological project, he observes, "the first task is to formulate the right questions. For example, 'Why did you decide to retire? Why do you want to work from home? Why do you want to continue working in the insurance industry?'
"Answering these questions might indeed help us understand what is currently happening within this aging industry of ours [the average retiring insurance professional is about 60 years old], and what's happening within the workforce in the broader sense when it comes to seniors and their work-life balance."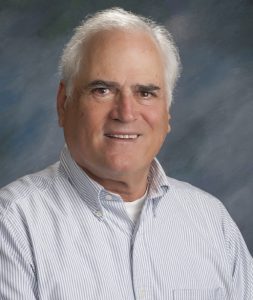 What has he learned?
Creating a "composite" insurance retiree via the interviewing process, Gilmore found that they plan to retire "because they want to move near their grandchildren; they want to spend half of the year in a warm climate; the commute is killing them; they need to take care of an ailing family member." But … and here's the reason for the creation of WAHVE: They still want something productive to do, wherever they end up. But more than that, like the general retiree population, insurance retirees intend to remain active in their communities, but they also hope to be able to "give back" to a profession that has given them as much as they have given it, says Gilmore.
"They are proud of their accumulated knowledge. In their working years, they have learned the ins and outs of insurance. It's like a second nature. They like the work; it's challenging. Contrary to the stereotype, they are not bored by insurance. Our applicants enjoy the work; they find it interesting, varied, challenging, engrossing. So much for the popular misrepresentation of insurance as numbingly dull and repetitive." In addition, if people are reluctant to retire, is this also because of the sense of fulfillment and gratification that they receive?
In this stage of their lives, however, they would prefer to work at home, wherever that is—a much easier task to accomplish with modern-day communication devices.
WAHVE provides them with the vehicle to achieve those goals while helping to relieve the talent gap that the industry has been suffering. By matching firms who are seeking qualified professionals to those "pretirees" who desire to lessen their work loads and achieve more flexibility in their lives, WAHVE relieves the stress of the "seekers" and "transforms how society views retirement."
To date, WAHVE has received more than 10,000 applications and has 340 pretirees working from home for insurance firms. It also walks the walk. It's a virtual company with an internal staff of 20 people working out of their homes.
How do Millennials fit into the picture?
Gilmore's conclusions as to why retirees want to remain active in the industry led him to an unexpected find: What the insurance industry means to its retirees might just as well apply to what Millenials look for in their careers. He concluded that the answers he received regarding what is happening with retirees might "in turn might help us counteract the loss of talent and even (maybe) help us to find a way of enticing younger folks into a graying profession."
Many of the reasons that make insurance professionals loathe to leave the industry are the very reasons that Millennials can be attracted to it. There are the obvious ones: work/life balance, flexible working conditions, the desire to contribute, the need for a sense of fulfillment and gratification and, what's very important to this generation, an opportunity to give to society.
In a March 26, 2015 article titled "Three Things Millennials Want in a Career," Fortune magazine writer Adam Miller observed that the greatest incentive to U.S. Millennials is not money. Rather, it's the fact that physical presence is optional. Millennials can conduct business from any connected device. They view work not as a place to go, but rather a thing to do, and they measure work not in hours, but in output. Thus, flexibility in both work and vacation time. Finally, they desire opportunities for future growth and fulfillment, as well as a sense of purpose both for them and their company.
Making insurance attractive
According to Gilmore, a primary challenge for insurance organizations is how to counteract the impression of the industry as boring, unappealing, and "numbingly dull and repetitive."
Through the interview process, Gilmore learned that, to the contrary, "insurance professionals are much smarter than I had any reason to suspect. They are clever, fast on their feet, inquisitive and intellectually curious. They're alive; they're mentally engaged and they're thoughtful." Along with this observation is the revelation that insurance professionals are not boring.
"Let's face it, insurance is an unusual commodity: It's abstract; it's immaterial; you can't see it; you can't taste it, touch it or smell it. It's something you need only when you need it, and by then it's too late. Life is an accident waiting to happen. So you need insurance always and forever."
What's more, insurance professionals hope to continue to ensure that their customers are protected. They "like explaining the need for coverage to people who are totally clueless. So, insurance professionals actually do something useful for their fellow man!" (Another important Millennial goal.)
"Perhaps most important  from my point of view," concludes Gilmore, "coming as I do from a non-insurance and somewhat skeptical background, is that the insurance profession can be as exciting to many people, and as rewarding and as intellectually challenging as any other. Insurance can be as relevant to real life, and more practical than supposedly more sophisticated professions such as academia, and in its own way mysterious and enticing. What I mean by that is that the people I interview are involved in puzzles and mental challenges with serious impact.
"For example, they grapple with questions such as how to get the best coverage for vulnerable clients; where to look to market their cover; how to help the client overcome skepticism; how to keep them safe, how to juggle the often contrasting demands of the underwriters and the policy-holders. It's a real challenge, and one that I think sharpens the mind. Insurance people are awesome!"
No wonder insurance professionals want to remain in the arena as pretirees. The present challenge is how to change the impression that insurance is a boring profession with little to challenge and less to "give," so that Millennials will see the industry as a place where they can find an exciting, challenging and fulfilling career.
The author
Alice Ashby Roettger is a freelance writer based in Indianapolis, Indiana. She also serves as an editorial assistant at Rough Notes magazine.