Claims download—and other forms of download, for that matter—must continue to grow if the agency system is to respond efficiently to customer needs.
When Lori Heemstra, CIC, joined Michigan-based Berends Hendricks Stuit Insurance as commercial lines division manager a number of years ago, the agency wasn't using commercial lines real-time or download functionality. "We weren't really active in that," she recalls. But Heemstra, who chairs the Applied Client Network Member Relations Committee and is part of the IVANS Agents' Council, wanted to move the agency forward. "Rather than focus on commercial download, I thought, 'Let's start with claims, because you can't go wrong.'" She was right.
Claims download provides agencies secure and automated transmission of carrier claim notification, adjustment, and settlement information. Updating claims screens within the agencymanagement system lets staff members track activity for individual claims—things like claim numbers, adjuster assignments, adjuster notes, payments, and claim closure.
Download value
Today, Heemstra says, "We take absolutely everything we can from a carrier on the claims download side. We particularly like the claims payments information. It provides us a quick view of what's going on with a claim." She has reports delivered to agency producers that show what $10,000-plus claims are still open, so they can converse knowledgeably with insureds.
That report is a direct result of the agency's use of claims download. "I don't have to have somebody sitting there, entering claims payments," she explains. "What a waste of time that is, when I can simply get it from the carrier, share it with our producers, and let them talk with customers about what it is they buy insurance for—to get claims paid." She says the majority of the agency's carriers offer claims download functionality.
"Knowing when claims are closed also is important," Heemstra adds. "For example, we start the renewal process 120 days out. If there's a long list of open claims on an account, then that may signify that there's a problem. Perhaps we need to revisit delays in getting them paid." Being able to review downloaded adjuster notes—a functionality some carriers offer—can help inform the producer or account manager of claims status and adjuster thinking.
Notes also can help if the account is being remarketed. "We have information on what's going on, without having to look things up, perhaps call the adjuster, wait for them to call us back, and so on," she says. "The information is right there. It eliminates the unnecessary. And it lets my account managers really work with a client on what's important."
Berends Hendricks Stuit Insurance also has a dedicated claims department. "We contact our customers on each and every claim—every single one," Heemstra explains. "With claims download, the information our claims department needs is delivered to them. That lets them spend time with customers—something much more productive than researching to find out if a claim is open or closed.
"We notify the client of their claim number and adjuster contact information, and let them know we're available anytime they need us," she adds. "It's a great added touch."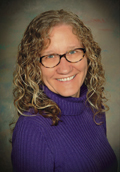 Sustained growth
According to Thad Bauer, vice president and general manager of IVANS Insurance Solutions, claims download is seeing more implementation by carriers and more usage among agencies. "We're definitely seeing the growth," he says, "and that's wonderful. It's a newer transaction than, say, personal lines or even commercial lines policy download."
He says increased traction can be attributed to identifying and promoting the broad business value in the functionality. "When the industry first went after claims download, it was, 'Hey, let's get some basic claim information out there,'" Bauer recalls. "Now we're getting everything from first notice of loss to assigned adjuster information, claim numbers, status updates, payment information, and more." He points out that some carriers supplement claims download with eDocs and Messages to securely deliver claims-related documents and updates.
More carriers are offering claims download functionality, and for a couple of reasons. First, their agents are asking for it. "Our last survey says 65% or more of agents are saying they want more claims download, and they want it now," Bauer explains. Second, it lowers carrier costs by reducing the number of calls to carrier support desks and adjusters. It also increases ease of doing business, which can translate into more revenue.
"We're still in a growth mode from the agency standpoint," he adds. "It's not uncommon for agents not to know their carriers offer it. Also, there are some vendors out there that I believe could be doing more with it to expand its value and usage."
One thing that's helping drive greater agency usage is IVANS Exchange, an online tool that lets agencies manage their insurer and MGA download connections and activity. A key feature of that is a download dashboard that identifies download connections that are not turned on at an agency and helps agencies stay current with the latest download offerings from their insurers. Agencies also can view the number of download transactions their agency receives by line of business and insurer.
Another feature is the IVANS Connections Report, which lets agencies indicate interest in specific insurer downloads that match their business needs and that automatically notify agencies when new download functionalities are available. "I was on the phone recently with a company that's moving to a new policy admin system," Bauer says. "I had the opportunity to talk with them about their exchange reports and what their agents are asking for."
Future success
Claims download—and other forms of download, for that matter—must continue to grow if the agency system is to respond efficiently to customer needs. "We have seen that our customer expectations are higher," Heemstra explains. "And as we bring the next generation into the agency, whether that's customers or staff, we need to do what we can do meet those expectations, quickly and effectively.
"Having near-real-time information in our system is one of the best ways to give them what they need, without taking extra time on the part of the staff," she adds. "It's a win-win for everybody."
Heemstra offers advice for agencies interested in starting to use claims download. "You need to ask questions, and a lot of them," she says. "If you're part of a management system user group, ask fellow members. See what their experience has been with different carriers you both represent. Use the information you gather to build an implementation roadmap."
The roadmap need not be complex. "It should start with just one carrier—ideally a carrier that you've learned does an amazing job with claims download," she notes. "Work with the insurer to understand what's involved, and then train staff on the process and your expectations for what will happen once claims download is turned on."
Recognize the inherent challenge of change. "Change can be hard, particularly in our industry," she explains. "Show people what you're going to do, get their buy-in, and then move forward, so they can see how great it is. Once you get things rolling with that one carrier, add more. Don't let there be a time lapse before you turn the next one on. Just keep going."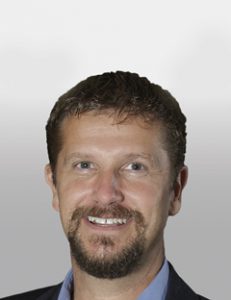 Always improving
"I think people still underestimate what's available," Bauer says. "If you stop and look, you see how much is out there that's not being used. Everyone is making the investment. Agents have invested in management systems and the ability to receive interface. Insurers have made the investment to build out the translations to connect. But because people aren't dotting the I's and crossing the T's, insurers don't realize there are agents that they're not sending to and agents don't realize insurers aren't sending."
Once agencies do make the connection—and find success—then they can turn into advocates. It's something Heemstra does. "We've made it a priority to stay ahead of the curve with technology, so we can drive efficiency and gain a competitive advantage," she explains. "As part of that priority, I'm constantly talking with our insurers. I show them the IVANS Connection Report. I point out to them what their competition is doing and ask, 'Why can't you do that for me?' Sometimes you have to push them."
She warns about pushing the wrong person. "You have to get to the right people," she notes. "The right person is not the marketing rep who comes in your front door. But they know who the right person is, so ask them, and then reach out." Carrier interface contact information also is available through IVANS Exchange.
Agencies also can engage with industry initiatives to drive greater adoption. "AUGIE (Associations & User Groups Information Exchange) is doing a lot with claims download right now," Bauer explains. "Other industry groups, like ACT and the Insurance Digital Revolution, are involved, as well. Look at what those groups are doing; learn from them, and then lend your support."
As the use of claims download continues to grow, Bauer says, other download capabilities are in the works. "For example, we're looking at the use of eDocs for surety and benefits," he explains. "EDocs can work for anything that doesn't have a machine-to-machine download capability. We can build workflows using eDocs and Messages that address non-machinable data. That, to me, is incredibly powerful."
Continued innovation is important if independent agents are to fulfill their mission. "I was talking to an agent recently and part of our conversation touched on the role of agents," Bauer recalls. "He said, 'We're trusted advisors. That's what we're looked upon to do. That means we should focus on servicing our customers the right way and sharing our expertise and knowledge. Yet, we still do way too much data entry. We still have way too many manual processes.'
"That just screams of what we're trying to do as an industry—to bring these types of solutions to the forefront. Download, to me, is just such a no-brainer. We need to continue to build out and expand on existing functionalities. And I love that we're looking at surety and benefits now." Increased agent use and advocacy will help ensure continued development of such functionalities and features going forward.
Editor's note: For a more in-depth look at eDocs and Messages, check out Brian Bartosh's TechKnowFile column on page 82 of the January 2017 issue of Rough Notes.
By Dave Willis, CPIA
For more information:
IVANS Exchange
www.exchange.ivaninsurance.com
Insurance Digital Revolution
www.insurancedigitalrevolution.org
Agents Council for Technology
www.independentagent.com/resources/agencymanagement/act