High-techtools help clients protect their valuable property
The very rich, as 1920s novelist F. Scott Fitzgerald sagely observed, "are different from you and me." The ways in which they differ are many and varied; for example, with the possible sole exception of Warren Buffett, who still lives in the modest house he purchased in the 1960s, wealthy individuals are likely to dwell in large and often elaborate residences. What's more, affluent people often are collectors, of everything from antique cars and African masks to classical and contemporary two-dimensional works of art.
Such treasures can't be protected with Home Depot smoke detectors and the rudimentary alarm systems that are advertised in those coupon-packed envelopes that clog our mailboxes. Agents who serve high-net-worth clients can perform a valuable service by ensuring that their primary and secondary residences and other properties are safeguarded by sophisticated systems and devices that use advanced technology to prevent hazards like fire, theft, and water damage.
In this article we'll learn about two high-tech methods of protecting valuable property: Art Guard® MAP (Magnetic Asset Protection), an object-specific security solution for stationary assets; and Leak Defense System®, which monitors water flow in a home's plumbing system and shuts off the water if it detects a leak.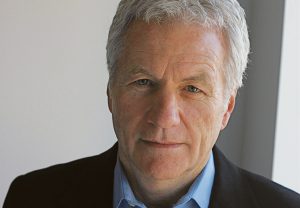 Art Guard
Bill Anderson is managing partner of Art Guard, with responsibility for sales, marketing, and business development. His partner, an industrial designer, is responsible for product design and packaging. "Art Guard was launched in 2007 to fill what my partner and I believed was a void in the market for a simple way to protect hanging art from theft," Anderson explains. "We were talking with a prominent gallery owner here in New York about security and learned the startling information that gallery owners in one of the richest markets in the world were using marbles behind the frames to alert them when someone pulled a frame away from the wall.
"My partner remarked that it couldn't be too hard to come up with something more effective to protect hanging works of art, and he devised what we call the Safe Hook, which is a battery-operated stand-alone device that screws into the wall and holds the painting; it's basically an electronic hook that sounds a loud alarm when the painting is removed," Anderson says.
Ultimately the firm developed Art Guard MAP (Magnetic Asset Protection), a wireless theft prevention sensor that protects art, antiques, tapestries, historic artifacts, memorabilia, jewelry, collectibles, wine, and firearms. MAP technology detects the movement of a small rare earth magnet that can be attached to the surface of almost any object, indoors or out; the MAP sensor is placed nearby. Once MAP is enrolled in a control panel, any movement of either the asset/magnet or the sensor triggers a location-specific alert to the panel, which activates an alarm or other response of the user's choice.
MAP can be configured to communicate with the security systems of leading manufacturers or can operate on a stand-alone basis with Art Guard's plug and play MAP System, which operates on IP, cellular, or Wi-Fi networks—or all three—and is monitored from a central station. In addition to private collectors, the system is used by museums, galleries, and other facilities that display or contain art and assets of value.
Users can download a mobile app called SmartLink that allows them to manage the MAP system and receive push notifications when a piece of art has been moved or when a sensor's battery is low.
The MAP System is scalable, Anderson notes, and the cost of a basic system is under $1,600.
On the Art Guard drawing board is development of technology that will detect moisture in the walls on which works of art are displayed, so that remediation can be effected immediately.
Devices already are available that indicate the presence of pooled water, a solution that Anderson points out is largely after the fact. Another initiative is aimed at devising protection for IoT (Internet of Things) systems on the market.
"Our goal is to make MAP compatible with virtually any system on the market," Anderson says. "We're working with several manufacturers to integrate MAP into their systems, so it can communicate directly with those systems."
Even affluent people may not be well informed about their security options, Anderson points out. "Only 3% to 5% of stolen art is ever recovered, so we think it's important for high-net-worth individuals to understand the potential risks to their valuable items and to choose a system that provides reliable, comprehensive protection for those objects," he asserts. "The answer is layered security to protect the outside and protect the inside as a backup in a way that is object specific."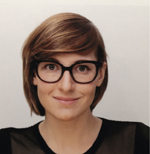 Kudos from the insurance side
Expressing high praise for Art Guard's MAP technology is Caitlin Kelly, assistant vice president and fine arts and collections specialist at the international brokerage firm of Frenkel & Company. Kelly routinely recommends MAP to her high-net-worth clients who have rare and valuable items to protect.
"Bill approached me to introduce me to the first iteration of Art Guard," Kelly says. "Since then it's continued to improve. From the start, it seemed like a good solution for a lot of our clients—not just museums and galleries, but private collectors. The device is small and unobtrusive, and it doesn't damage the piece of art, which is a huge bonus. It adheres easily to the back of the piece, and it also can be applied to paper so it can be used to protect prints."
Kelly mentions a second feature she likes about Art Guard. "Our clients have already spent considerable money to have fire and burglar alarms installed, and Art Guard can easily be integrated into those systems so the client can control everything with one remote device. Given this feature and the small size of the sensor, I feel comfortable recommending Art Guard to my clients and encouraging them to purchase it."
Although none of Kelly's residential clients has experienced the theft of art, she points to another exposure they confront: mysterious disappearance. "A piece of art may not necessarily be stolen, but it can be moved or relocated somewhere within the premises," she notes. "With the Art Guard sensor attached, the piece can quickly be located. In addition to being a security device, it can help with inventory management for museums, galleries, and residential clients who have large collections."
Another advantage of Art Guard, Kelly observes, is that a client who installs the system may receive a premium discount. "Being able to show that Art Guard is integrated into the overall security system definitely helps with the rating of the account," she says. "Some insurers, including Berkeley Asset Protection, offer discounts for Art Guard. Some insurers I've spoken with have indicated that having Art Guard would favorably affect the premium rate. Going forward, I expect more carriers to offer discounts."
Leak Defense System
When it comes to protecting works of art, collectibles, and other valuable property, a major concern is damage caused by water. Insurers of high-net-worth clients want them to use reliable, effective protection against water damage, and some carriers offer premium discounts to clients who have installed state-of-the-art systems.
The Leak Defense System from Sentinel Hydrosolutions is an electronic water flow monitor and alarm system that is designed to detect leaks in water pipes, plumbing fixtures, and water-using appliances. The user can monitor water flow around the clock and set time and flow parameters from the wireless control panel or a mobile app.
If continuous water flow exceeds the user's pre-set limits, an alarm is triggered and the water supply is shut off. The user is notified via the mobile app. The system can be linked to existing security and smart home systems.
Leak Defense is a flow-based system, notes Scott Pallais, chairman of Sentinel Hydrosolutions, and has a high rate of effectiveness compared with individual moisture sensor systems. In fact, some insurers are willing to contribute to the cost of installing Leak Defense in the residences of insureds. "We have relationships with high-net-worth insurers like Chubb, Nationwide Private Client, and some domestic Lloyd's markets, and we're in discussions with several other companies," Pallais says. Some carriers also offer premium discounts.
"I think the reason we have product uses highly sophisticated technology, and second, it's simple to use."

—Scott Pallais
Chairman
Sentinel Hydrosolutions, LLC
"I think the reason we have become so successful is twofold. First, our product uses highly sophisticated technology and, second, it's simple to use. Even if someone has never seen our app before, he or she can easily understand it. Customers can monitor their homes from anywhere in the world and change their settings as needed."
With Leak Defense, one flow sensor can protect a house of several thousand square feet, Pallais explains. "For a house that's over 10,000 square feet we often recommend two sensors," he says. "We would use three sensors for a 50,000- or 60,000-square-foot home and would create a zoned system, similar to a zoned heating and cooling system." In comparison, with an individual moisture sensor system it would be necessary to install a sensor under every water-using appliance or device. In a large house, as many as 40 or 50 sensors could be required.
The system operates in two modes:
home and away. "When you're preparing to leave the house, you arm your alarm system and it puts Leak Defense in away mode," Pallais says. "When you return, it switches back to home mode." The home owner tells the system what is an allowable flow level for a designated length of time and specifies another level for when the house is vacant.
"When you're at home, suppose you're taking a shower and the system detects a leak and notifies you. If you don't respond, it turns off the water to the shower for 30 seconds, checks for leaks, then turns the water back on and resets the system."
Many Leak Defense users, Pallais observes, install the system in their secondary residence before putting it in their primary dwelling. "For a lot of our customers, their second home is where they can get away from daily pressures and relax in privacy with their families," he says. "Because the second home is unoccupied most of the year, protection against water damage is perhaps even more important than it is at the primary residence."
When it comes to fine art and other valuable items, Pallais points out that water leaks can lead to mold, which can cause severe damage, especially to works on canvas and paper. A system like Leak Defense that automatically shuts off the water when a leak is detected can help prevent moisture from developing into mold.
By Elisabeth Boone, CPCU
For more information:
Art Guard
www.artguard.net
Leak Defense System
www.leakdefensesystem.com