COMMERCIAL AUTO INSURANCE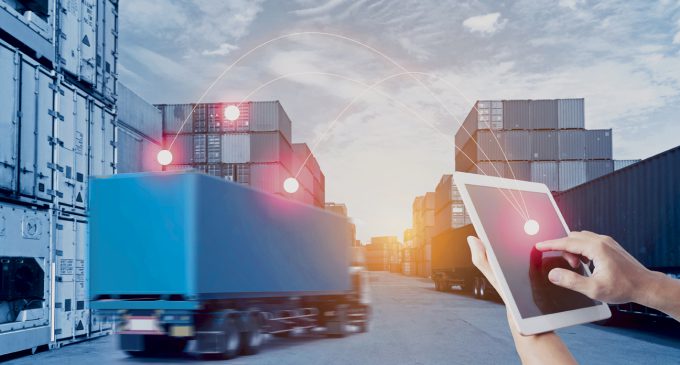 Specialty Lines Markets
COMMERCIAL AUTO INSURANCE
Can rate hikes and telematics turn around this distressed market?
By Joseph S. Harrington, CPCU
The good news is that the patient is not getting sicker. The bad news is that he's hardly getting better. That, in essence, sums up the state of the market for commercial auto insurance.
In March 2019, A.M. Best reported that it was maintaining a negative outlook on the line, citing "a decline that shows no sign of abating," even though A.M. Best expected a modest improvement in commercial auto operating results in 2019.
In August, Fitch Ratings predicted that commercial auto was headed for its ninth straight year of underwriting losses in 2019, despite some modest improvements.
"The losses are still outpacing the premium being collected," says Christopher Daggett, president of CTC Marine Insurance. "In order to achieve better results [as an industry] the entire market will need to maintain the same degree of underwriting discipline.
"I can't remember another time when there was such a remarkable range of prices," Daggett adds. "For cargo coverage, we're seeing rates of $600 to $2,000 for the same type of risk, which reflects an incredibly broad opinion on rate adequacy."
Freberg Environmental Insurance, a Denver-based program manager, seems to agree.
According to Brenda Ryberg, the firm's program manager for hazardous material haulers, Freberg has "lost a few good accounts" as it "held firm" to its rates and driver standards, "but at the end of the day we are better off.
"As auto rates continue to climb, there is a lot of noise about deductibles, self-insured retentions, risk retention groups, and group captives as a way for insureds to find more affordable coverage," she says. "However, I am not sure how well that is going to play out for the smaller operations.
"With premiums on the rise and the carriers becoming more selective, the biggest opportunity I see is to remain steadfast with what is working well and not play pricing games."
Rising rates
Gallagher Bassett, a leading claims and risk management firm, sees commercial auto rates increasing for the foreseeable future, especially for non-fleet accounts and new entrants.
"Those types of accounts routinely see single vehicle rates in excess of $15,000 for a combined single limit of $1 million," says Keith Dunlap, Gallagher Bassett's senior vice president and transportation practice leader. "The excess market has seen exponential increases in rates and fewer participants. To compensate, fleets are forced to increase their risk participation with higher deductibles and retentions."
The persistently subpar results in the line are frustrating to commercial auto carriers, as they come on the heels of several years of rate increases and the rapid spread of telematics sensors in vehicles to monitor and record vehicle conditions and driver performance.
Arrayed against these attempts to improve underwriting results are two countervailing trends: first, a continuing shortage of drivers, which forces shippers and motor carriers to rely on less qualified drivers; and second, skyrocketing jury awards in bodily injury cases, which in turn drives increased activity by investors in litigation finance.
Runaway juries
"Runaway jury results have third-party attorneys seeking larger-than-normal settlements from trucking companies on routine claims," Dunlap says. "The biggest problem lies in the unpredictable state court systems and the inability to try disputed cases on a level playing field. The runaways are not occurring in our federal courts.
"Because of this, many legacy insurers have increased their rates significantly or retreated altogether from writing liability lines."
According to Dunlap, plaintiffs' attorneys are exploiting the driver shortage by bringing negligent hiring and retention claims against motor carriers who hire "marginally acceptable" drivers.
"The only way any motor carrier can protect itself against allegations of negligent hiring is to maintain a driver qualification file that can withstand scrutiny," he says, citing the seven hiring processes outlined in the Federal Motor Carrier Safety Regulations (49 CFR 391) as minimum standards for hiring commercial motor drivers.
Dunlap adds that vehicle telematics not only help ensure safe operation of a vehicle, they also provide valuable documentation for rebutting negligence claims.
"Of the top fleets in the United States, the majority have implemented some type of telematics," he says. "These motor carriers understand how collision avoidance technology, automatic braking systems, and dashboard-video captures help reduce the frequency and severity of accidents.
"They also understand how implementing telematics helps protect against meritless claims."
Telematics benefits
Implementation of vehicle telematics cannot come too quickly or too extensively for commercial auto insurers, who note that interstate truckers are already required to be equipped with electronic logging devices (ELDs). ELDs are devices in commercial vehicles that automatically record dates, times, locations, engine hours, vehicle miles, and other information regarding a vehicle and its driver.
"ELD data can be mined and analyzed for operational opportunities," says Lori Ilgenfritz, Gallagher Bassett's transportation practice account principal. "Some trucking firms integrate a transportation management system (TMS) with an ELD and other telematics to allow for data capture.
"Data from a TMS will alert a motor carrier to unsafe behaviors or hazards, allowing the carrier to coach the driver," she says. "If data from a TMS indicates that a driver is traveling in excess of the speed limit, the safety director can document that when discussing it with the driver. The same is true for hard braking, lane departures, failure to stop and other driving behaviors."
"Knowledge can be a huge differentiator," says Ryberg. "The ability with telematics to know what is happening with your drivers, your fleet, your maintenance, and your safety inspections can be a huge advantage. Not knowing can have devastating consequences."
That said, not all motor carriers are fully embracing telematics, according to Ryberg, principally because of the cost, but also out of distaste for having "big brother looking over your shoulder." Nonetheless, "the future is in telematics," she asserts. "The data provides immediate feedback and can be used for training and to support claim defense in the event of a loss."
There's still a way to go before telematics data can be fully utilized, says Daggett.
"By now, pretty much every motor carrier has implemented some kind of telematics, but it's difficult to aggregate all that data," he explains. "I expect there will be a lot of consolidation among the many vendors of telematics systems, and then it will get easier to access and utilize all that data."
Until then, Daggett adds, commercial auto insurers will still have to rely heavily on public motor vehicle records on drivers, vehicles, shippers, and motor carriers.
In the meantime, trucking firms are struggling to recruit and retain qualified people to be commercial truck drivers.
"The driver shortage is real," says Ryberg. "The demand for drivers is high and the job isn't appealing for everyone due to long hours away from home, sitting for the entire day or night, and waiting for loads.
"New drivers are being enticed into the market by the short amount of time required to be trained and start earning high pay," she adds. "Even so, demand for drivers is so great that the new entrants are not filling seats fast enough. Some carriers become so desperate to move loads that they just start looking for warm bodies to fill cold seats and throw caution to the wind."
Work comp exposure
According to Ilgenfritz, the concerns extend beyond auto claims to workers compensation. "The driver shortage is leading trucking companies to compete for employees who would not necessarily be hired in other circumstances, based on their experience, driving record, and safety violations," she says.
"An unsafe employee can injure himself or herself, as well as co-workers and the general public," she adds. "More marginally acceptable drivers in a fleet can lead to an increase in the number and severity of workers compensation claims, adversely affecting the cost of the coverage."
To manage that exposure, Ilgenfritz encourages motor carriers to listen carefully to their drivers' concerns, provide regular feedback to drivers regarding their ELD and other telematics data, and keep their drivers informed on changes in the law, industry conditions, and safety practices.
"Following those steps will help move marginally acceptable employees into the exceptional category," she says.
To manage any type of commercial auto exposure—liability, cargo, or workers comp—Daggett says it is critical to monitor fleet activity rigorously to make sure that the number of trucks and their radius of operation conform to what is reported on the premium schedule.
"If you have a fleet that's paying for 10 trucks but actually running 12, that can be the difference between a combined ratio of 90 or 110."
For more information:
CTC Marine Insurance
www.coast-ins.com
Freberg Environmental Insurance
www.feiinsurance.com
Gallagher Bassett
www.gallagherbassett.com
The author
Joseph S. Harrington, CPCU, is an independent business writer specializing in property and casualty insurance coverages and operations. For 21 years, Joe was the communications director for the American Association of Insurance Services (AAIS), a P-C advisory organization. Prior to that, Joe worked in journalism and as a reporter and editor in financial services.