AGENT FOR THE FUTURE
The J. Morey Company takes top national honor
By Dave Willis, CPIA
---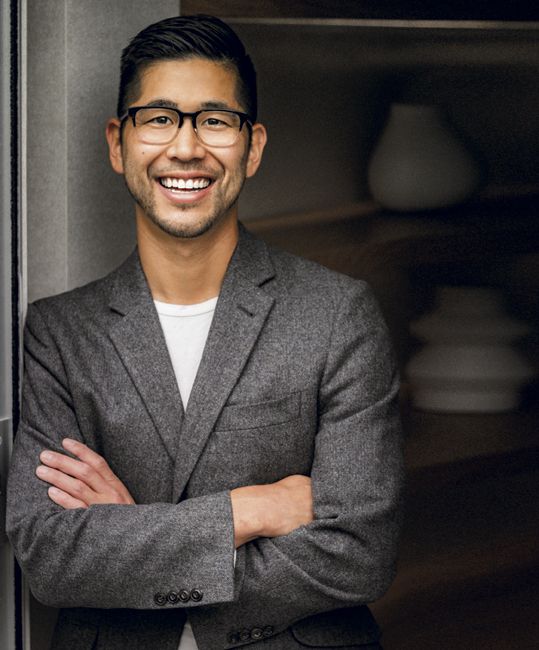 For the past four decades, The J. Morey Company, Inc., has maintained a clear focus on growth. Established in Cerritos, California, in 1980 by John, Jack and James Morey, the agency quickly built a reputation for serving individuals, families, and businesses with high quality insurance products and professional, reliable service.
It didn't take long for the Orange County firm's leaders to set their sights on expansion—acquiring in 1982 what was then the oldest existing Japanese- American insurance brokerage in California, the Hirohata Insurance Agency. Growth continued over the years and the firm now operates four California offices—one in San Jose, in the northern part of the state, and one each in Anaheim, Torrance, and down-town Los Angeles' Little Tokyo/Arts District, all in Southern California.
Today, at the agency helm is next-generation leadership, including Joshua Morey, president, who joined the firm a dozen or so years ago and purchased it from his father and uncles over the past five years. Key among Joshua's early accomplishments was establishment in 2012 of the agency's office in Little Tokyo—on the very same street where his immigrant great-grandfather opened and ran a general store, The Asia Company, more than 100 years earlier.
In 2020, the agency celebrated 40 years in business and earned the title of Best Insurance Agency in Downtown Los Angeles by DTLA News. And this year, the agency won the Liberty Mutual and Safeco Insurance Agent for the Future™ Outstanding Agency Overall award for its forward-looking approach to building and growing its business.
For the future
According to Tyler Asher, president of independent agent distribution at Liberty Mutual and Safeco Insurance, who served as a judge for the award, "Having a forward-looking approach involves adapting to changing market conditions and staying ahead of emerging trends. Agents for the future are trying new technologies and exploring new avenues for growth.
"Decisions need to be made so fast these days, and it's important to have data
that helps support those decisions and have that data
be readily available without the need to waste a lot of time gathering it."
—Joshua Morey
President
The J. Morey Company, Inc.
"Agencies are doing all of this while building workplace cultures that attract and retain top talent," he adds. "They are leveraging some of the most cutting-edge strategies to boost sales, improve service, enhance the customer experience and ensure employees are engaged."
The Outstanding Agency Overall Award and similar awards in other categories celebrate agencies and individuals in North America that are working to build a stronger, more innovative and inclusive independent agency system. A panel of industry veterans judged applicants based on the degree to which they demonstrate three key qualities: innovation, creativity and impact.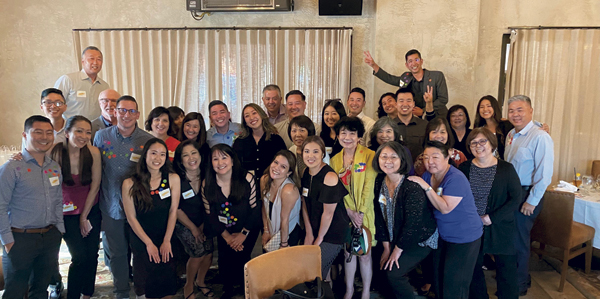 Data driven
The application that Joshua put together along with agency CEO Kevin Fukuyama referenced the dramatic growth the agency has experienced recently, citing digital marketing and leveraging insurtech as key drivers. "Data is everything in the current environment," the applicants wrote, "and the better we know our internal metrics, the better we can plan the future." This revelation led the company to create its own insurtech platform—kodoinsure.com, which helps the agency benchmark real-time data for actionable insights.
According to Joshua, "We wanted to be able to pull reports and compare our performance against benchmark data, so we created our own platform that would enable us to pull data from our management systems. That would provide real-time data analytic insight so that our management team can act quickly.
"Decisions need to be made so fast these days," he adds, "and it's important to have data that helps support those decisions and have that data be readily available without the need to waste a lot of time gathering it."
This focus on data—and certainly the internal creation of an insurtech platform—represent significant progress from where the agency was when Joshua joined the firm. "Back in '09," he recalls, "we barely had a website, and we didn't have any digital presence to speak of." Joshua was able to convince his dad and uncles of the value of building such a presence and moving forward to create one.
"Being relevant to my generation and the generation that comes after me has always been part of my DNA," Joshua explains. Working with an outside partner, he helped build an agency digital marketing strategy around customer reviews, search engine optimization, search engine marketing, website development and a strong social media presence. "Over the past several years, technology and digital presence have been a major part of our business model," he notes.
Roots and more
In the Agent for the Future Award application, Joshua and Kevin noted that while adapting to the changing digital environment is critically important to the future of the firm, what is even more important is  "the Agent of the Future needs to remember the past." They noted that Joshua's father and uncles created "an incredible reputation in our Japanese-American community, and those values are the compass for the direction in which we grow.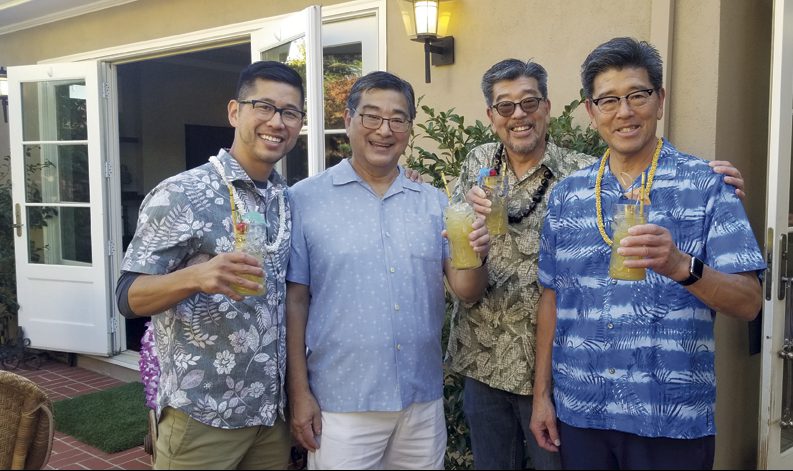 "Every day there's a new product, service, or platform being released, and it's paramount that any future decision is rooted in the values of the company's past," the application noted. Joshua explains, "I wouldn't be here if it wasn't for the people that went before me—my dad and my uncles, and others who have been part of our community."
In the application, Kevin and Joshua noted, "The J. Morey Company believes in the future of minority-owned agencies. Many of these agencies lack a perpetuation plan and, furthermore, don't want to sell their agency to someone who doesn't understand their cultural roots."
Over the past 41 years, J. Morey Company has merged with or acquired other agencies serving the Japanese-American and other minority communities and has built operations to meet their unique and growing insurance and risk management needs.
Such growth has been exponential as of late. "Over the past 12 months, we actually tripled the size of our agency through merger and acquisition activity," Joshua notes. "The real heart behind that is some of these agencies have been serving our Japanese community for years and years."
In the application, Joshua and Kevin pointed out that "diversity, equity, and inclusion are extremely relevant issues that every company in America is facing today. … [W]e aren't just talking about these issues but are actively participating in its future. We believe in the future of minority communities and are doing our best to perpetuate those communities through insurance. The most recent example of this is the acquisition of Aihara and Associates … in Little Tokyo.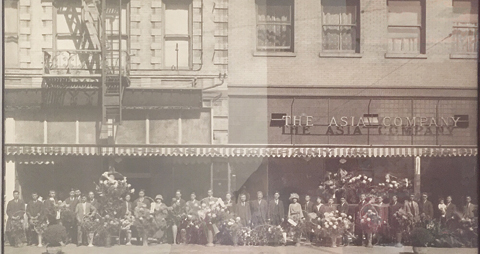 "The Aihara family have been pillars in the Japanese-American community for 75 years," they continued, "and we're privileged to carry on their legacy. The agency understands their cultural roots, honors them, and perpetuates them into the next generation."
Part of that process is to integrate acquired agencies into the firm's digital environment to help them stay relevant while making sure their legacies in their minority communities continue on. Joshua notes, "The fact that we get to carry on their legacy and their role as a pillar in our community is just so meaningful."
Looking ahead
The agency that started in 1980 with a team of five—including the three principals—now is home to 50-plus employees. Building on its initial offerings of personal and commercial property and casualty insurance, the firm continues its focus in the Japanese-American community, specializing in custom-designed retail insurance packages and health and life insurance plans, while also now serving Spanish-speaking business owners and communities.
Its highest priority remains a commitment to service, professionalism, and insurance knowledge. "As we're looking to the future, we will continue these commitments, of course, but even more than that we have an opportunity to carry on a community legacy through insurance," Joshua explains.
"The things we've done over the years—the things that are part of our DNA, like being at the cutting edge of technology—are a big part of us staying relevant," he notes. "But the distinguishing element in my mind is growing exponentially and being able to carry on legacies through implementation of digital practices and the use of insurtech offerings that help scale our operations and make them even more relevant for the next generation.
"We believe in the future of minority communities," Joshua says, "and insurance plays a big role in the next generation—the perpetuation of these minority communities. Local agents are so well connected within their immediate community, their ethnic community.
"It's extremely satisfying to me that we have a role in not only the insurance industry's perpetuation but also in terms of minority communities that are represented in insurance; I'm extremely proud that we could play a part in that role," he concludes.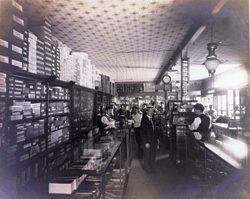 This year's Agent for the Future Award featured for the first time two sets of categories, one for agencies and another focused on celebrating individuals. The agency awards span four categories, with one agency—J. Morey Company—earning the pinnacle Outstanding Agency Overall award. Two additional Agents for the Future are being honored:
Granger Financial, LLC, Leesburg, Virginia, is this year's Outstanding Small Agency, an Agent for the Future with less than $2 million in annual revenue. This family-owned, full-service insurance and financial brokerage firm is dedicated to serving the individual needs of its clients and communities at large with an emphasis on making a significant impact in their lives. Managing Partner Jeff Granger's personal motto comes from a quote by Ray Lewis: "Success is one thing; impact is another."
Weaver & Associates, Inc., Arcadia, California, is this year's Outstanding Large Agency, an Agent for the Future with more than $2 million in annual revenue. The third-generation agency principal, Dana Dattola, realized that the best way to perpetuate her 60-plus-year-old agency into the next generation was to embrace technology fully. Two of Weaver & Associates' core values are "solving problems" and "being proactive," both of which led Dana to implement five digital improvements in the agency.
Winner in the Digital Innovator category is Mylo, an insurtech firm backed by independent insurance broker Lockton and global investment firm Guggenheim Partners. It offers guided insurance shopping to small business owners and individuals by
integrating into the customer experiences of companies they trust. It combines a one-stop shop, proprietary recommendation engines, top-rated carriers, agents licensed in every state, 50-plus years of expertise and exceptional customer experiences.
Two individuals are also being honored. These individuals demonstrate many of the same qualities as an Agent for the Future: innovation, creativity and impact. But they are also engaged in the broader independent agent community and have a history of breaking down barriers.
Outstanding Female Agency Principal is Kristin Garlow, owner and president of Mountain State Agency Alliance in West Virginia, a regional company of SIAA. Kristin and her team effectively manage more than $700 million dollars in premium and just over 80 agency locations. This award celebrates a woman who built a thriving career within the independent agency system despite barriers of the traditionally male-dominated industry and who is deeply dedicated to progressing the industry forward.
What separates an Emerging Leader is their unconventional path to building and growing their business. James Castell, of Castell Insurance, Sequim, Washington, transitioned his second-generation firm from a brick-and-mortar, 100%-paper-file agency that helps mostly retirees to a versatile digital-first agency. The firm has added many layers of digital interaction with clients to make life simple, and Castell shares his experiences and expertise with other agents in a variety of venues.