Commercial Auto Insureds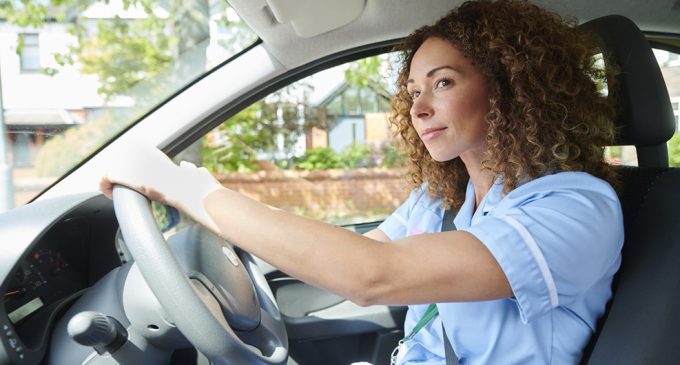 DOUBLE DOWN ON LOSS CONTROL
TO HELP COMMERCIAL AUTO INSUREDS
Rising rates have been and will continue to be a sore spot in the industry
Telematics is a hot trend for good reason. Cameras
and other technology are used to assess driver behavior and performance.
By Krista Mayes
---
Commercial auto rates have been on the rise for … ever? 
 If you're an agent with clients in need of commercial auto insurance, you've undoubtedly had conversations about the seemingly endless price hikes. That's because, according to the Council of Insurance Agents and Brokers, premiums have increased for 45 consecutive quarters. We're in the middle of a hard market and, unfortunately, it's anticipated that the auto market in particular will continue to contract.
We specialize in commercial insurance for the behavioral health sector. While writing professional liability exposures makes our niche unique, we also cover commercial auto risks for fleets of all sizes. You might be surprised to learn that. Although we underwrite to mitigate wrongful death claims given the high-risk nature of our class of business, auto is the loss leader for our program. If we take a step back and examine trends in the commercial auto insurance industry, this fact will make much more sense.
There are multiple factors that have contributed to the decade of auto rate increases, including higher repair and replacement costs, inflation, supply chain issues and lack of labor. The biggest culprits, however, are rising jury awards and "nuclear verdicts"—which equal increased liability costs for litigation, settlements and judgements. Data from the American Transportation Research Institute shows that the size of verdicts grew 51.7% annually from 2010 to 2018. Looking back on the early 2000s, it was unusual then to see cases settle for more than $1 million. Now, it's commonplace to see news stories spotlighting awards for nine figures or even $1 billion.
Insurance carriers need to make up for these losses, and that unfortunately means increased rates for insureds.
Agents can help their insureds decrease costs and mitigate risk
The good news is that there are actions insureds can take to save money and prevent potential costly claims.
In the behavioral health space, we remind executives that they should allot the same high level of time and resources to driver and vehicle safety that they do to ensure the safety of their clients and staff. We work with agents and insureds to maintain profitability by implementing loss control and risk management techniques. Our carrier partner offers a menu of these services at low or no cost—a value-add agents and insureds should look for when shopping around for insurance.
Agents should make sure their clients understand what's available and stress the importance of taking action.
Risk management tips and resources for commercial auto
Our program offers multiple ways insureds can work to build a strong and effective safety program for commercial auto. Here are four tangible ways to do that:
Participate in vehicle maintenance programs. These can reduce vehicle breakdowns and unexpected time off the road. They also ensure safety and dependability and help maintain the vehicle's value. When vetting programs, ensure things like tire rotation and general wear and tear are included.
Utilize web-based hazard perception evaluation. This is a predictive behavior analysis tool designed to identify driver risk in six core safe driving competency areas. When deficiencies are detected, the program assigns targeted training to mitigate risk for each individual driver.
Empower drivers with a variety of safety courses. Insureds can leverage a wide variety of online classes. A course on 15-passenger van safety is especially topical for our industry, and there are many others applicable across the board, like avoiding rear-end collisions. One I'd like to spotlight is a defensive driver training course. This teaches drivers to consciously reduce the dangers associated with driving by introducing techniques to anticipate and effectively react to hazards. Using these skills reduces the likelihood of a collision or incident.
Implement fleet intelligence. Telematics is a hot trend for good reason. Cameras and other technology are used to assess driver behavior and performance. Bad habits can be addressed and corrected, and footage from dash cams can be used as evidence if an accident does occur—they also provide protection against fraudulent claims.
Rising commercial auto rates have been and will continue to be a sore spot in the industry for everyone involved. Insureds can save money and gain peace of mind if they are proactive in building a safety program that focuses on loss prevention, evaluation and education.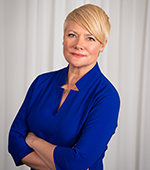 The author
Krista Mayes is the Program Director of ATP, a behavioral healthcare insurance provider. Built by NSM Insurance Group, a provider of specialty insurance programs, ATP has been partnering with agents for more than 15 years to deliver programs that provide the unique coverages that addiction treatment and mental health facilities need—empowering providers to focus on helping those who need it most. To learn more, visit atpinsure.com or contact Krista at KHMayes@nsminc.com.