THE JOURNEY OF COMPARATIVE RATING TECHNOLOGY
How it transformed the insurance industry and can help agents like you
 A process that now is instantaneous used to take hours, even days.
By Brenna Johnson
---
Comparative rating systems are a useful tool that many insurance agencies rely on daily. But before rating software was invented and widely used, quoting potential customers was very difficult and time-consuming. A process that now is instantaneous used to take hours, even days. For some, this is a distant memory, while others couldn't fathom working without rating software. Let's turn back time to see how the rating software journey has evolved.
Back to the '80s
During the time of big hair, tubular mixtapes, and acid-washed jeans, the quoting process was far from being as stellar as those trends. In the 1980s, insurance agents had to refer to manuals and catalogs to find important information for policies. Also, customers had to go to the department of motor vehicles to get their motor vehicle records and vehicle registration before even setting foot inside an insurance office.
Once agents got all the necessary information from their customers, they would have to research it, calculate the payment plan by premium financing the policy and then, after all that, handwrite the application. If everything came back correct from the carrier and was not sent back, it was finally time to bind.
When that portion was completed, agents would call a toll-free 1-800 number to get a confirmation number and would have to mail or fax that number to the carrier within 24 to 96 hours, depending on the carrier. The entire process took a minimum of 30 to 45 days to complete—talk about time-consuming and difficult!
Saved by the '90s
Then came the '90s; in 1991, the first comparative rater was introduced. The machine was clunky and took up an entire desk but had only a 13-inch screen. This ancient machine could produce a quote in 15 minutes that could be printed on a dot matrix printer (which could take an extra 15 minutes).
Soon after the release of the comparative rater, computers became available for every agent in an office. They were not networked and could not talk to each other the way our machines can today, causing major complications and headaches. When customers would call in, you'd have to find the person and computer that stored their information.
Even with this new technology, the applications and payments still had to be mailed within a specific period or clients could lose the policy. This was a huge improvement from the '80s, but it was still significantly slower than the process we currently know.
The tech-savvy present day
The introduction of browser native real-time rating engines in the early 2000s set the foundation for rapid technology change. Today, agents can get quotes from multiple carriers and lines in seconds, can bridge to a carrier's site from their rating software, and bind a policy in about one to two minutes. It has never been easier to quote insurance with more innovation for comparative rating technology on the horizon.
Thanks to improvements through the years, comparative raters do much more than just provide quote information. Rating software has many features that can benefit your agency in countless ways.
With so many comparative rating technology options, it is crucial to evaluate what features your agency needs most. Benefits of rating software include:
Saving time and allowing you to quote more. You can forget re-entering data, as comparative raters take the information you've entered once and send it to multiple carriers instantly. Some comparative raters take this one step further and automatically pre-fill information that lives in your management system, such as driver, vehicle, building data and more. Eliminating re-entry can save you and your agency time during the quoting process to allow your business to quote more, while providing more options to your customers.
Making your job easier and more efficient. Rating engines help to standardize workflows. The process can bridge or sync information from your agency management system. This means quotes can be accessed at any time for endorsements, renewals, or rewrites. Also, rating technology can streamline the renewal process by allowing clients to update risk information securely online prior to requoting. Because quoting is so much easier, you and your agents will be able to help more customers, boosting productivity and efficiency for all involved.
Improving value proposition for customers while adding to your bottom line. Comparative raters add value by giving your customers all the options they need and want. You can offer comprehensive coverage when your rater takes customer information and produces quotes for all lines of insurance. Easily cross-sell multiple lines to prospects, providing them with a comprehensive, all-in-one shopping experience while helping to increase your bottom line.
Remarketing becomes a breeze. When it is time to renew, you won't have to rekey data for your new quotes because the software can store all customer quotes and historical data. You can simply copy a quote and re-run it for the new rates, completing the renewal process in two minutes. When your customer needs to renew, you can re-shop quotes at any time for endorsements, renewals and rewrites to create an advantageous cycle for both the client and your business.
Boosting agency insight. Many providers of rating software offer reports. These insights can show you important information that lets your agency make data-informed decisions to increase efficiency and profits. Through these reports, you can see where your business is coming from; what carriers are being quoted; close ratios by producer, location, or carrier; and many other valuable metrics. It's easier to make big decisions when you have all the data you need.
Providing the seamless software experience, you deserve. It is important to be sure that you do your research to understand the power of a rating engine that is fully integrated with a management system providing a single, easy-to-use experience. A comparative rater that syncs with your agency management system can provide additional capabilities like reminders, alerts and automated workflows to make selling to your customers easier and automatic.
Comparative raters have revolutionized the way agents service clients by making workflows easier, faster and more efficient. From the first comparative rater machine available in 1991 to the rating technology we know and rely on today, we realize a good rating software can transform your business. It can improve efficiency, give customers more value, give insights into your agency and make remarketing easy.
Rating software technology is essential to be competitive in today's market. You must evaluate all aspects of your business needs to find the rating technology that is best for your agency.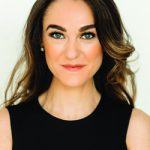 The author
A driving force behind several of EZLynx's newest products, Brenna Johnson is passionate about leveraging technology to solve problems for independent insurance agents. As vice president of product management, Johnson is actively involved in all phases of the development life cycle, and she hopes to help transform the insurance industry by leveraging technology to improve agency profit-ability, productivity and serviceability.