Tips on how to develop a strong hotel and motel niche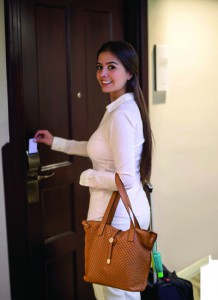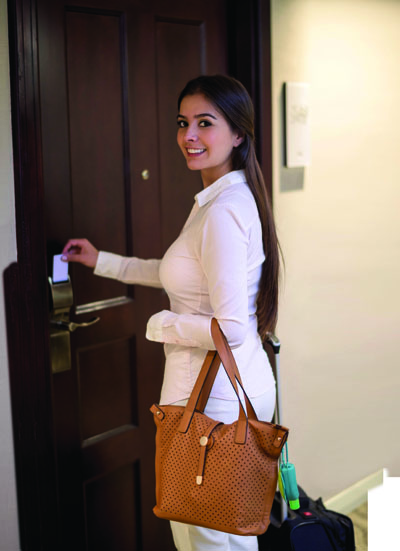 Hospitality is big business. Nearly 2 million employees. Some $175-plus billion in revenue. More than 50,000 properties—all of which need to be insured. From the smallest mom-and-pop operation to the largest resort complex, hotels and motels provide opportunities for insurance agents and brokers who understand the industry's issues and can deliver targeted protection and risk services.
Merger talk has been big news over the past year or so. "Marriott International's pending purchase of Starwood Hotels & Resorts Worldwide could signal a new round of deals that will reshape the industry for travelers, owners and management companies," explains Dusty Rowland, chairman and business development leader for Distinguished Specialty. After Marriott announced in November 2015 a $12.2 billion buy, a competing offer of $13.2 billion by China-based Anbang Insurance Group caused a hiccup and led Marriott to boost its bid to $13.6 billion—a move that sealed the deal.
With the acquisition, Marriott boasts more than 5,500 hotels and 1.1 million rooms worldwide, and will control nearly half of all the full-service hotel rooms in the United States. "This merger marks one of the most significant changes in the hotel industry, particularly as companies try to compete with home-sharing sites such as Airbnb and HomeAway," Rowland notes.
He explains that travelers, especially in the U.S., have demonstrated declining interest in hotels. "People are more likely to pursue peer-to-peer lodging than ever before," he says. Reasons for the shift range from lower costs resulting from no room taxes, a more "local" feel and, in most cases, larger living spaces. "Most experts believe the scale and depth of the combined company will allow Marriott to compete more aggressively with firms in the fast-growing peer-to-peer space," he adds.
Mergers and new competitors aren't the only issues hotel firms face. "Two current lodging industry challenges worth highlighting are an aging workforce and employee minimum wage requirements," explains Juan Mascaro, vice president and hospitality segment leader for the Chubb Real Estate & Hospitality Industry Practice. "Both issues are important and can affect an insured's claim costs and financial responsibility."
As the workforce ages, he says, many hospitality companies have started to implement more preventive workplace safety measures that can help ensure employees are not injured on the jobsite. "In turn, this can help in reducing potential workers compensation claims," he comments.
"Separately," Mascaro notes, "minimum wage hikes have started to impact hospitality properties in certain cities. As hospitality businesses are paying their employees higher wages in order to abide by certain local laws, these establishments are seeing increases in insurance premiums due to the wage increase, even if other exposures remain the same."
Insuring hospitality
Similar to the hotel industry, mergers and acquisitions in the P&C arena continue to play a big part in the changing landscape for buyers and brokers. "The biggest surprises in 2015," Rowland says, "were the significant ACE-Chubb and XL-Catlin mergers." He says the overall P&C industry remains well capitalized, which has helped provide a stable insurance marketplace for the higher-end segments of the hotel and resort business.
Rowland points out that no new program players have entered the market and a similar number of direct providers exist in the space. He also says the integration of his Fulcrum Insurance Programs operation into Distinguished Programs has strengthened its position in the high-limit umbrella excess and general liability arena.
"Market-wide, general liability, auto and umbrella have been mostly flat for good accounts," he adds. "Property has been a bit softer overall, but we're likely nearing the end of the cycle. As we see in many industry segments, inexperienced underwriters looking for market share continue to cause market disruption for the long-term program providers, and this can result in market volatility in the long run."
According to Mascaro, "To keep pace with the growing range of industry risks, insurance carriers have started to expand their coverage options and are offering more robust risk management strategies. For example, we provide access to customized risk engineering services that can help clients manage risk and enhance their safety protocols."
Chubb recently announced a broader suite of coverage offerings outside of traditional property and casualty, as well as expanded capacity for hospitality-related companies it believes can help prevent gaps in overall protection. "Specific hospitality coverage enhancements we offer include liquor liability, garagekeepers legal liability, innkeepers legal liability, pesticide and herbicide application, and hospitality services," Mascaro notes.
As a claims adjuster, Brian O'Connor sees the importance of 
comprehensive protection for hotel and motel customers. "There are instances where inadequate coverage leads to difficult conversations post-claim," notes the Engle Martin & Associates senior executive general adjuster. "Addressing potential gaps up front can go a long way to ensure the business can recover from whatever strikes."
One protection he encourages agents and brokers to consider is "an extended period of indemnity on the business interruption coverage. Quite often, it takes longer for a property to get back on its feet after an event," O'Connor explains. "Social media can make the recovery even more difficult, as a comment on a peer-to-peer review can have a long-lasting and far-reaching effect on future reservations."
Also important to consider is "income from dependent properties" coverage, which pays for income lost if another business on which the hotel or motel depends financially suffers property damage. "A hotel or motel may be in a location where its occupancy is driven by, say, a theme park or amphitheater or other business, and if one of these locations experiences a loss, that could have a direct impact on the lodging establishment," O'Connor says.
Given the complexity of some claims, he also suggests considering coverage for claim preparation costs. "The hotel could be back in business and still face a lot of work to put the claim together," he explains. "Claim preparation coverage on the policy would allow the insured to pay an accountant or other expert to prepare the claim and handle the documentation."
O'Connor also sees challenges when it comes time to rebuild. "Many hotels have a parent company or parent flag, and that company may dictate repair protocol and décor," he explains. "Often that contrasts with some of the actual damage we're seeing under the policy." Law and ordinance issues are similar. "In Florida, the wind exposure is great, and we have a lot of older properties that could be impacted by code requirements," he adds.
Sub-limits is another issue. "Agents need to be sure sub-limits are being purchased to address various contingencies," O'Connor notes. "One of the more difficult conversations to have following any loss is explaining to the insured that his or her recovery may be limited by certain sub-limits."
Rowland also cites important coverage enhancements. "Things like third-party discrimination, Legionella, blanket additional insured wording, spa professional, garage and innkeepers coverage and a non-auditable rating basis are all important liability coverage enhancements agents and brokers should be looking for when placing hotel clients," he explains.
Attract and retain
To build a book of hospitality business, Rowland says agents and brokers should formulate a strategy around geographic opportunities. "Your strategy should maximize the type of hotels and motels that offer the most opportunity in your area," he notes. "Build a marketing plan around the prospects you find and focus your activities on education, rather than self-promotion or price."
"Agents and brokers need to familiarize themselves with and understand the current and evolving risks faced by the industry," Mascaro adds. Understanding challenges will help in developing the technical expertise, resources and communication skills needed to build a strong risk management program—one that addresses the numerous exposures clients face.
"Focusing on areas such as loss control, claims handling and contractual liability with third-party vendors also is an important part of a hospitality client's risk management strategy," he explains.
Rowland points to the value of building a relationship with a leading specialist insurance provider. "A good carrier or program administrator can help with everything from strategy development to education and expertise building and more," he notes.
Build hospitality industry relationships, too. "Join local hotel associations," he says, noting that the American Hotel & Lodging Association is the best-known national group. "You can buy a list of hotel companies from them."
O'Connor concurs. "As adjusters, we actively participate in national and regional hotel and motel trade association events," he says. "Depending on your target demographic, choose the association or show that allows you to meet and build relationships with prospects and others in the business."
Rowland also recommends that agents and brokers subscribe to Hotel Business or other trade magazines, and sign up for digital newsletters, like Hotel & Lodging SmartBrief. "Build expertise and knowledge in the class through research and reading," he advises. "The best buyers in this space value agents and brokers who are knowledgeable about the industry."
Once a prospect becomes a client, ensuring a good result requires effort. "It's important for agents and brokers to walk the site as soon as possible," O'Connor advises. "Become familiar with the risk, understand the business, and identify any unique characteristics that could guide you on how to advise the business." For example, is it an older building with potential code issues? Is it a new property in a tourist destination dependent on another business for its success? "Knowing the risk is key," he adds.
Once the policy is issued, O'Connor also encourages agents to strengthen the bond with the client. "Deliver the policy to the insured," he says. "Go through the declarations page, and communicate any restrictions or exclusions or coinsurance issues. As an adjuster, the most difficult conversations we have are around sub-limits, restrictions and exclusions that weren't explained to the insured. Address these, as well as coinsurance, up front."
To retain customers, Mascaro recommends focusing on each client's specific industry-related exposures. "Instead of relying solely on a client's provided coverage, brokers can increase their industry knowledge by analyzing loss data to find possible trends," he explains. "Then use this information to drive prevention efforts and additional training to help mitigate exposures associated with the daily tasks of running a property."
He also recommends that brokers have—or have access to—a claims team with specialized understanding of hospitality industry's most prevalent issues. "This includes everything from jurisdictional implications of the various innkeepers legal liability statutes, garagekeepers liability and liquor liability coverage analysis to hospitality services exposures, based on amenities offered at the hotels, and, most important, the transfer of liability to third parties," Mascaro points out.
"Build partnerships with risk service providers and invite them to meet with insureds," Rowland advises. "These individuals can bring added expertise to the table that helps reduce your clients' exposures and that strengthen the relationship you have with your customers."
Conducting quarterly claims reviews with clients is another tactic he recommends. "Be sure to discuss leading indicators," he suggests. "And remember, more than 50% of claims at hotels are slip/trip and fall-type claims. Help them deal with these exposures and accident investigation."
Rowland also suggests sharing knowledge in other ways. "Create your own newsletter and partner with leading program managers in the space to deliver educational content to your clients," he says. "Keep them informed about claims trends and other insurance issues that will impact them."
O'Connor advises agents and brokers who build a niche specialization—and following—in the hospitality space to leverage relationships when a claim hits. "One challenge hotels face is rescheduling and moving events after a loss," he explains. "Larger corporate meetings, luncheons and weddings have defined dates and guests have made travel plans. Agents and brokers with a strong market presence can use their contacts with other properties to possibly find an alternative venue."
Mascaro sums up his client retention—and market success—counsel like this: "Brokers, carriers and clients all must work together to ensure appropriate coverage is in place, reduce potential gaps, and produce a comprehensive risk management plan that helps hospitality property owners and managers keep their customers safe while protecting their businesses."
---
By Dave Willis, CPIA