TPA works with agents to help employers stabilize healthcare costs for employees and improve wellness
Employers, as well as their agents and brokers, are always searching for new employee benefit management tools that can help them control steadily rising healthcare costs. Most traditional strategies for plan designs, including medical network discounts, wellness programs and cost-sharing with employees, have met with 
limited success.
But employers who self-fund employee benefit plans have many more opportunities to directly affect healthcare costs and the factors that influence them, says Julie D. Mueller, president and chief executive officer of Custom Design Benefits, LLC, in Cincinnati, Ohio.
Custom Design Benefits is the city's largest third-party administrator that manages benefits, claims and compliance services for self-funded employers. The company was founded in 1991 and reorganized in January 2016 with ownership by a small group of local investors organized by Thomas Munninghoff, founding member of Munninghoff, Lange & Company, a Covington, Kentucky-based CPA firm.
"Over the years, employers have been trying all sorts of plan designs, but healthcare costs continue to increase," Mueller notes. "First, higher deductibles and greater cost shifting to employees, then Preferred Provider Organizations (PPOs) and negotiated network discounts.
"However, the more we attempted to control costs with PPOs, we realized that, in the long run, they would not be sustainable. It became our goal to develop a new program that would stabilize employers' costs and provide a better target for wellness and health management programs," she explains.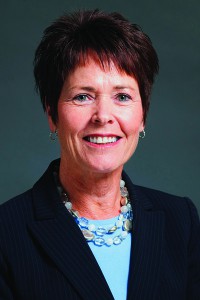 Custom Design Benefits provides employers a wide range of traditional and nontraditional administrative services for self-funded companies. Benefits available include local, regional and national Preferred Provider Organization (PPO) medical networks and pharmacy benefit management, vision, dental and short-term disability insurance. Plan designs include high-deductible health plans and consumer-driven plans that include Health Savings Accounts (HSAs) and Health Reimbursement Accounts (HRAs). In all, the firm serves around 400 clients.
Administrative services include online claims management, enrollment management and compliance administration for FMLA, COBRA and HIPAA benefits, as well as employee benefit communications. The firm also manages stop-loss insurance for partial self-funded firms.
In 2012, the company introduced its TrueCost plan, an experiment in reference-based pricing that links medical provider payments to a single standard reference, based on national claims data—Medicare reimbursement rates.
Custom Design Benefits launched the program with a single stop-loss reinsurer, Transamerica Corp., and four employers, negotiating directly with local medical providers a reimbursement rate equal to 140% of Medicare rates.
The company chose Medicare as its reference schedule because Medicare bases reimbursement on actual cost of procedures and treatment in addition to a reasonable profit margin. Medicare reimbursement is accepted by 98% of healthcare providers.
Mueller says a Medicare-plus pricing structure is consistent, defensible to providers, transparent, and fair and rational. The pricing structure also allows the administrator to provide a simplified plan design that employees can easily understand.
The plan also gives agents and brokers another option to present to employers who have been frustrated with the results of traditional health plans. "Because of the steadily increasing costs of benefits, chief financial officers have been closely examining their benefits strategies and looking for alternatives," she says. "They depend on their brokers to present those options."
Custom Design Benefits negotiates directly with local hospital systems, including a local organization of more than 400 independent practitioners.
Unlike most PPO plan designs, TrueCost does not require employee deductibles and coinsurance on all charges. Instead, employees pay single co-payments on specific charges: $500 for in-hospital stays, $250 for outpatient surgery, $250 for emergency room visits, and $250 for MRI and PET scans. They also pay $25 copays for primary care physician visits, $50 for specialist visits and $25 for urgent care visits.
The structure is designed to incent use of primary care and less expensive urgent care and provide a small but consistent consumer participation in major procedures.
Mueller notes that other reference-based payment schedules have been subject to balance billing—charging plan participants for fees not paid by the health plan. She says that while most PPO health plan costs have been increasing an average of 7% since last year, TrueCost costs have been 15% to 20% lower than PPO plans and actual claims costs are 20% to 30% lower.
TrueCost eliminates deductibles and coinsurance and reimburses all providers based on Medicare plus a bonus. Since launching TrueCost, Custom Design Benefits has secured direct contracts with the top hospital systems in the area, alleviating the concern of balance billing—an issue with other reference-based-pricing plans administered by its competitors. Only about one-quarter of one percent of claims have been balance-billed and renegotiated with the provider.
Since the introduction of the TrueCost product, Custom Design Benefits has experienced explosive growth. Representing an increase of 750% since 2011, about 30 of the firm's self-funded clients now use the program and interest continues to grow, attracting new employers to the fold. The company now also works with 10 stop-loss companies.
Custom Design Benefits now has about 55 employees, up from 35 just five years ago. Mueller says the company has been growing by about 10% each year since 2011 and expects to double its number of insured employees by the end of 2016.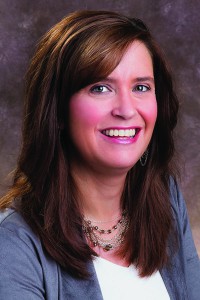 Clients say TrueCost has been a valuable benefits tool, allowing them to stabilize their costs.
For example, lead investor Munninghoff says he first became acquainted with Custom Design Benefits in 2014, when the firm was selected as the third-party administrator of his company's self-funded health benefits plan and he recognized its financial acumen and value to employers.
Josh Sweeney, treasurer and director of human resources at Jake Sweeney Automotive, a Cincinnati chain of auto dealerships, says implementing the TrueCost plan design has allowed the company to reduce health plan costs to employees and increased employee participation.
Previously, the company offered health benefits with a $3,000 deductible to its 550 employees, but high costs limited participation to only about 30% of employees, most of whom earn an average of $35,000 a year.
The TrueCost plan improved participation to 80% and, Sweeney says, "We're excited about the program and pleased to be in compliance with the Affordable Care Act." He says Custom Design Benefits maintains contact with employees, handling enrollment, communicating about benefits and providing claims advocacy when needed. "Service has been stellar," he adds.
Joe Shriver, county administrator in nearby Kenton County, Kentucky, says the government entity that employs 350 people has been self-insured for many years but continued to be dissatisfied with its traditional health plan design. As costs increased, the health plan grew increasingly less flexible.
Custom Design Benefits introduced the TrueCost plan and "we couldn't be happier," Shriver says. In addition to containing costs, the TPA was responsive to change and allowed the entity to effectively address challenges and employee concerns.
"The relationship has been a true partnership and Custom Design Benefits has stayed engaged with us and our employees throughout the years," Shriver says.
Wellness is the perfect companion to the TrueCost plan design, says Amanda Guinan, vice president of business development and compliance for Custom Design Benefits. The firm's "Custom Wellness" program, designed and administered by the firm, provides a wide range of services for self-funded employers, she says. And since the TrueCost design removes traditional PPO network economics from the cost equation, employers have more direct control over factors that raise their costs—or reduce them—over time.
The wellness program offers a menu of on-site health screenings, disease and integrated care management programs, and education programs common to the largest corporate and consultant-managed wellness programs. But the administrator also provides what Guinan describes as a unique structure and technology platform.
"Self-funded health plans provide employers an opportunity to develop a wellness plan that meets their individual company needs and conform to a long-term health strategy," she says. "Many employers now provide incentives for employees to participate in biometric screenings, and these 'know your numbers' programs direct participants to know and track their blood pressure, blood sugar and cholesterol measurements."
By building financial incentives into employee co-payments, employers can help boost participation in developing a health risk assessment, Guinan says. But knowing the measurements is only a first step in improving individual health. "In many plans," she explains, "health coaching follows screening and the development of a health strategy, but most coaching programs are voluntary and suffer from a lack of coordination with healthcare providers."
With the Custom Wellness program, employers can offer a completely integrated wellness strategy and move employees from simple participation to an emphasis on better health and medical outcomes, she says. "The tech platform we use to manage wellness programs allows us to integrate actual medical and prescription claims data with the health screening data to make health coaching much more targeted and effective."
The Custom Wellness health coaches can then work directly with primary care providers to help direct care according to an agreed health strategy designed to improve long-term outcomes that will help reduce costs and provide measurable return on investment in the program, Guinan adds.
She says Custom Design Benefits uses the wellness program for its own employees to a great reception; and the program is scalable and can be implemented for employers with 50 to 5,000 employees. Custom Design Benefits has 14 self-funded employers participating in Custom Wellness.
Mueller says employers should integrate wellness plans and expect to track data for three to five years before being able to measure return on investment, but they may be able to see some savings almost immediately when the new reimbursement schedule begins.
The author
Len Strazewski is a Chicago-based writer, editor and educator specializing in marketing, management and technology topics. In addition to contributing to Rough Notes, he has written on insurance for Business Insurance, Risk & Insurance, the Chicago Tribune, and Human Resource Executive, among other publications.