WHEN THE SMOKE CLEARS: COVERING CANNABIS IN A HARD MARKET
Both carriers and the cannabis industry try to quantify and
cover risks with favorable conditions and pricing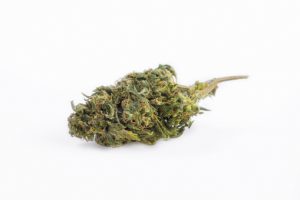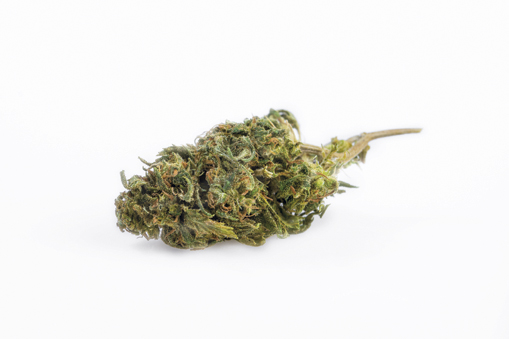 By Lori Widmer
---
The cannabis market in the United States topped $24 billion in 2021 and estimates on the industry's growth puts sales at $70 billion by2028, according to a HUB International 2022 Outlook report.
Arguably the fastest growing new segment of business in the country, cannabis is also quickly becoming a business with plenty of risks. Those risks are pressuring the insurance industry to keep pace. In an already hard market, both carriers and the cannabis industry are trying to quantify and cover those risks with favorable conditions and pricing.
That's a different scenario from even five years ago. Carriers were straddling the line between seeing the need for insuring the industry and not running afoul of federal law, which has yet to make cannabis legal. Yet as more states legalized cannabis for medical use or recreational use, federal bills were introduced to ensure that carriers would be able to insure the business.
One of these bills was the Secure and Fair Enforcement (SAFE) Banking Act, introduced in 2021, that would prohibit bank regulators from penalizing banks for providing services to cannabis businesses, and paved the way for carriers to do the same. The related Clarifying Law Around Insurance of Marijuana (CLAIM) Act bill, also introduced in 2021, gives cannabis businesses in states where it is legal needed access to insurance products.
Even so, the industry is still some-what hamstrung and could remain so, at least for now. "Although progress has been made at the federal level for legalization, it doesn't seem to be a high priority at this time," says Garett Utterback, vice president of Specialty Programs for Skyward Specialty Insurance. "But we could see the SAFE Banking Act or other related legislation get passed. At the state level, we may see more states legalize medical and recreational cannabis, which will lead to expansion and new markets."
However, broad acceptance by the standard markets has yet to happen. "With the majority of carriers keeping cannabis risks at arm's length until cannabis becomes legal at the federal level, there is reduced capacity to cover the risks," says John Bowen, vice president with Aspera Insurance Services. "I have not personally seen any standard markets willing to insure risks associated with cannabis."
With continued legalization efforts amid the states and an election cycle in 2022, more states could be converting to legal status, says Kevin Maher, vice president of Underwriting for Canopius USA. "The majority of Americans today on both sides of the fence politically are in favor of legalizing cannabis to some extent. The stigmas have been eroding over the years."
Products and market pressure
That doesn't necessarily equate to easy insurance purchases. The market is hard, as Jesse Parenti, national director for Nine Point Strategies, says. While the products are familiar—cyberliability, D&O, workers compensation—the market is still firm. In his opinion, there is too little product. "The normal triggers that are going on in other industries are now getting more products [to the cannabis market]. There just needs to be more products."
Parenti says that just two years ago, the industry had just a few carriers writing the public entities and a few covering the private entities, but there was a big chasm between coverage and pricing. "We've now had a couple of new carriers come in that have written better coverages, and not as expensive. That's been a huge help."
Because of the dearth in carriers, Utterback says finding capacity, especially for large properties, could be difficult. "But even with a small number of players, the competition for good risks can be tough," he adds.
Then there's that pesky federally prohibited status. "The cannabis industry presents challenges for risk assessment and prediction given regulatory uncertainty and investment expectations," says Michael Abdulahad, senior vice president of Management Liability for Skyward Specialty. "It will be import-ant that insurance buyers in this space are partnered with expert brokers who understand how to differentiate their exposures and controls when seeking coverage in the market."
Add to that the current hard market, and the result is an insurance landscape that is difficult to navigate. Not that the need isn't there, says Abdulahad. "The need for tailored specialty products is expanding as more states legalize medical and recreational cannabis, but most insurance carriers will not even entertain a risk connected to cannabis in any way. Insurance buyers and their brokers face difficulty finding capacity with solutions specifically designed to address this expanding industry."
That's putting additional pressure on pricing, says Parenti. He says that property rates in the overall market are up between 20% and 40%. "That's a standard market. Go to cannabis, and it's even more extreme."
For operators without claims, Parenti says pricing will be "relatively stable." However, claims of any sort could have carriers dropping the business at renewal. "If you go to market, you might double or triple the cost of your insurance," he adds.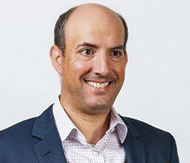 "The need for tailored specialty products is expanding as more states legalize medical and recreational cannabis, but most insurance carriers will not even entertain a risk connected to cannabis in any way."
—Michael Abdulahad
Senior Vice President, Management Liability
Skyward Specialty Programs
The claim drivers
Those claims, says Gerrit Nagar-walla, claims manager for Canopius USA, include theft. "Theft is obviously the number one claim, and has been since the beginning."
The type of theft, however, surprised Nagarwalla, who said they expected to see the smash-and-grab type of theft prevail. "What we've seen is actually a bit more sophistication to a lot of the thefts, some element of insider information involved."
Adds Parenti, "The last two-plus years, there has been a massive robbery and crime epidemic in the cannabis industry." The thefts, he says are coming from cartels. "They're just stealing from legal operators. Why create an illegal grow and take chances" when they can simply identify the vulnerabilities in legal growing operations and exploit them, he says.
There are more typical exposures, as well, says Utterback. "For property coverages, fire, theft, and windstorms are the concern. Usually, the properties we see are new or recently updated construction, which helps. For casualty coverages, product liability is a concern, which is why the coverage is typically only offered on a claims-made basis."
Bowen says the biggest claim drivers he's seen are property-related losses. "Grow houses are highly flam-mable, and businesses are retrofitting all types of commercial and even residential spaces to use in the cannabis industry."
Due to the newness of the industry and the nature of the product, most risks within the cannabis space come with heightened exposures. "As a carrier, I see the unknown as our largest concern when looking at casualty coverages," says Mark Totolos, CPCU, ARe, senior vice president of Programs and Captives for Skyward Specialty. "All carriers in this market utilize various conditions and exclusions, including claims-made forms, but we have yet to see any litigation to test the policy language."
The industry still has some pockets of good risk. "While the cannabis industry presents unique exposures relative to E&O, the umbrella of service providers is broad, with well-understood exposures such as real estate brokerage, property management and consulting services," says Jim Mormile, senior vice president of Professional Liability for Skyward Specialty.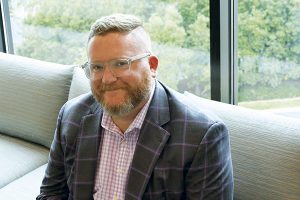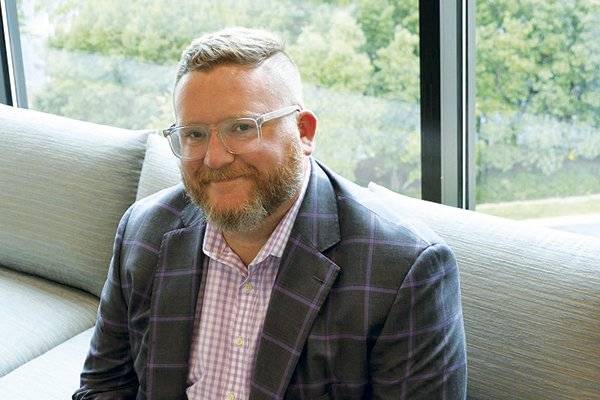 "With the majority of carriers keeping cannabis risks at arm's length until cannabis becomes legal at the federal level, there is reduced capacity to cover the risks."
—John Bowen
Vice President
Aspera Insurance Services
Selling cannabis coverage successfully
Knowing the exposures and the pain points within the industry is what experts say is the best way to serve cannabis operators. "Agents who will have the most success in this industry are the ones who take the time to really research the available products and approach their clients with a value add," says Totolos. "Those who can provide their insureds with the right support to understand coverage and improve their risk management will be in a better position to succeed."
Bowen agrees. "A lot of cannabis entrepreneurs don't have prior startup experience. Agents and brokers need to spend more time with cannabis clients than other clients, in order to under-stand the cannabis business's operations, types of coverages needed, etc."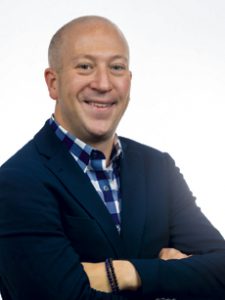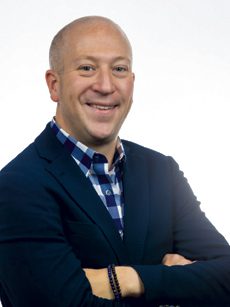 "Because so much of cannabis is in the E&S business, there are probably
multiple parties on the insurance side … It's this whole chain that needs to be educated, and hopefully each level will pass down the knowledge about the product to the end user."
—Kevin Maher
Vice President, Underwriting
Canopius USA
Nagarwalla says agents should be familiarizing themselves with the various policies that are available. The number of requirements and warranties will "vary from carrier to carrier and even potentially from year to year," he says. Knowing the policies and carriers' requirements, understanding how the clients' business and claims will reflect on the under-writing process, can help agents advise clients on what they can do to improve their risk portfolio.
Part of that advice should focus on safety and security, says Parenti. "It is about taking safety and security extremely seriously. It comes down to their safety plan. Do they have a consultant who understands security, and who has put together the security plan on-site that shows every camera, every vulnerability, every access room, every door, everything there is, including alarms and sensors?
"The more money you spend to protect your product, the more it creates a deterrent that's makes it too hard [for thieves]," Parenti says. "They'll go elsewhere. If you've cut corners, if there's a vulnerability, someone's going to find it."
Maher thinks education at all levels in the insurance process is essential. "Because so much of cannabis is in the E&S business, there are probably multiple parties on the insurance side—managing general agent, a wholesaler involved, maybe one or two wholesalers and then a retail agent. There can be a disconnect in that. So it's this whole chain that needs to be educated, and hopefully each level will pass down the knowledge about the product to the end user."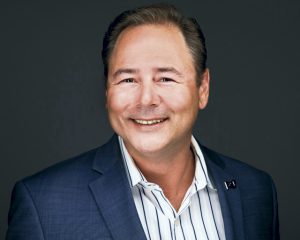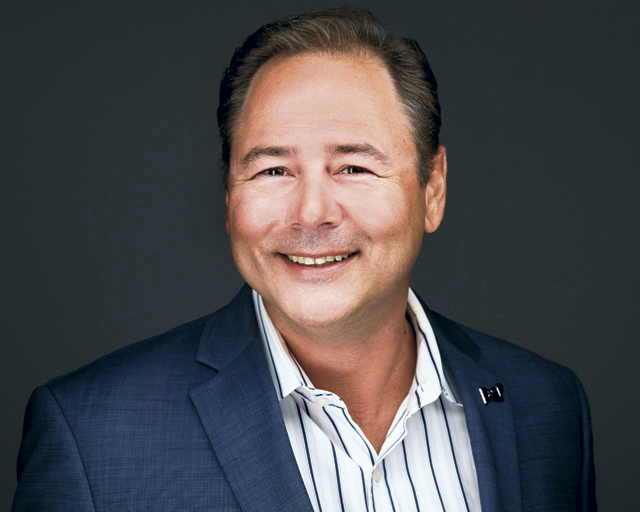 "The more money you spend to protect your product, the more it creates a deterrent that's makes it too hard [for thieves]. They'll go elsewhere. If you've cut corners, if there's a vulnerability, someone's going to find it."

—Jesse Parenti
National Director
Nine Point Strategies
For more information:
Aspera Insurance Services
www.asperains.com
Canopius USA
www.canopius.com
Nine Point Strategies
www.ninepointstrategies.com
Skyward Specialty Insurance
www.skywardinsurance.com
The author
Lori Widmer is a Philadelphia-based writer and editor who specializes in insurance and risk management