POWER, PASSION, AND PURPOSE
Award-winning agency principal pursues excellence in work and life
By Elisabeth Boone, CPCU
---
Surprised … grateful … proud … and determined to be worthy of the honor she achieved.
These words describe the emotions Kristin Garlow experienced upon learning that she had been selected the first-ever Liberty Mutual and Safeco Insurance Outstanding Female Agency Principal award winner. "To receive-this honor made me feel overwhelmingly grateful," she declares.
Garlow is owner and president of Hurricane, West Virginia-based Mountain State Agency Alliance, a master agency of the Strategic Insurance Agency Alliance (SIAA). In this role, she manages over $70 million in premium in just over 80 locations in West Virginia, western Virginia, and eastern Ohio.
"My team and I provide access to all of our partner carriers through which we obtain overrides and profit sharing," Garlow explains. "We negotiate commission levels, and we're in charge of quality control for all of our agencies. We do business planning and marketing with them.
"In essence these agencies operate autonomously, but all of the business goes through Mountain State Agency Alliance," she notes. "We're proud to work with these agencies because they're the backbone of the independent agency system in our neck of the woods."
Garlow started her insurance career as a high school student. "I was a senior in high school and had enough credits to graduate," she recalls. "The school administrator asked if I'd like to participate in the co-op program, which would allow me to work in a local business for half a day, get credit for it, and also gain some life experience. I said yes and was placed in Tygrett Insurance Services, a small independent agency in Ripley, West Virginia.
"I worked there throughout my senior year as a CSR; I also did a lot of filing and other tasks an unlicensed CSR can do," Garlow says.
After graduating from high school, Garlow took the property/casualty licensing exam and passed, then went to Marshall University in Huntington.
She worked full time as a property/casualty producer at a local independent agency during the day and took college classes at night. "My goal was to pay for college while getting a head start on my chosen career with hands-on experience," she explains.
"Thanks to insurance, I graduated from college debt free and decided I was going to make this my career," she says.
"I really learned how to live on a budget," Garlow adds with a chuckle. "Going to school in the evening, I interacted with a lot of older adults and other nontraditional students. I loved it; it was great."
After earning a bachelor's degree in business administration in 2005, she started a new position as an agency development field specialist at Mountain State Agency Alliance. "From the start I knew this opportunity was different," she says. "During my earlier years in insurance, I worked for agencies owned by men who had sons who were interested in ownership opportunities or who were considering acquisition by large agency buyers.
"At Mountain State I worked with a female mentor, Mary Kerns, who had a beautiful vision for perpetuation," Garlow continues. "She said, 'This could be yours someday.' We worked together to craft a strategy for me to someday own the agency.
"Mary was a wonderful mentor," Garlow recalls. "She guided me in learning every aspect of the business. After about eight years she decided to start putting the perpetuation plan into place. As I learned more about the different hats you need to wear in this business, I started purchasing stock in the agency.
"In October 2020 my dream came true when I purchased the agency from Mary and her husband, Dan. In addition to the pandemic, it was a crazy, exciting year."
Adds Garlow: "I like the fact that insurance allows me to help the people in my community, whether it's the death of a loved one or the total loss of a home because of a natural catastrophe. These are people I know, people I see at schools or the grocery store. It's not about fixing problems but being able to provide financial stability to people who have experienced any kind of loss.
"That really makes me proud to be a part of this industry," she asserts. "When I deliver that claim check to people, it changes their entire perspective toward rebuilding after a catastrophic event.
"From a personal standpoint, I love receiving residual income," Garlow continues. "I work hard today and will receive the benefits of that income for years to come. That's how I and our member agents are able to build a successful agency and also build the life they want for their family."
In 2020, Garlow was elected president of the Safeco Insurance National Agent Advisory Council, where she became the first person from West Virginia to represent over 20,000 agents across the country. What's more, she was part of the first all-female president/vice president pair Safeco had ever had on its national board.
Commitment to giving


"I like the fact that insurance allows me to help the people in my community … . It's about being able to provide financial stability to people who have experienced any kind of loss."
—Kristin Garlow
Owner and President
Mountain State Agency Alliance
In addition to running a successful agency network, Garlow is passionately committed to the charitable causes she supports.
"The Golden Girls Group Home houses female teenagers who have been through severe sexual abuse by people they knew," she explains. "The severity of the abuse, both physical and emotional, has affected them in a way that foster homes are not the best place for them. Golden Girls is a full-service residential facility that takes girls of any age up to 18.
"Recently they added a second-step home, where girls who have graduated from high school learn life skills like how to balance a checkbook, pay their bills on time, create a résumé, and work with Dress for Success to dress appropriately for interviews," Garlow notes. "Golden Girls is a wonderful organization that I'm happy to be a part of."
West Virginia is a rural state with a high rate of poverty, and Garlow supports two organizations that provide food to people in need. "There are several counties that are deemed to be food deserts," she explains. "That means that people have no access to fresh food: meat, vegetables, anything we would consider to be healthy eating for us and our family. People in those counties are forced to eat the highly processed foods that are available at gas stations and dollar stores."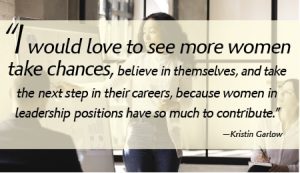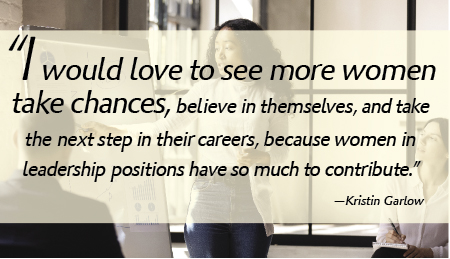 The Facing Hunger Foodbank supports people who live in these so-called food deserts by working with large grocery retailers like Walmart, Kroger, and Food Fair. Facing Hunger negotiates with these chains to provide surplus food items to people who otherwise would purchase less healthful foods that are high in calories and low in nutritional value.
"Every November we have a peanut butter drive, and in January we have a soup drive," Garlow says. "Donors drop off their items at designated locations, and we distribute them to people in need."
Garlow also supports the MidwestFood Bank, which started in Charleston and works with a distributor in Indiana. "We wrote a grant through the Safeco Insurance Give Back program, and we were awarded $10,000 for the Midwest Food Bank to help it get a jump start in providing healthful food to needy residents in our area," Garlow says proudly. "I'm so grateful to have partners like Safeco and Liberty that ask us not only how they can help our agency but also how they can help our community."
Girls on the Run is Garlow's favorite charity. "I love this organization," she says enthusiastically. "It's a nationwide initiative that focuses on girls in grades three through eight, which they describe as the most influential period in a girl's life. It has an after-school program that is focused on helping young ladies build their confidence. Each chapter receives a weekly description of goals that are aimed at team building, resisting peer pressure, and exploring the decisions they're making at this age.
"In addition to all these worthwhile activities, we train for a 5K run," Garlow says. "I'd never run a 5K and never thought I would, but I did this time. Coaching Girls on the Run was one of the most exciting and fulfilling things I've ever done in my life. My daughter was with me the whole way, and my son was our mascot; he was there at every practice."
Changes in attitudes
What were attitudes toward women like when Garlow started her insurance career? How might these attitudes have changed, especially toward women in leadership positions?
"I've worked for both male and female agency owners, and I learned a lot from both genders," Garlow responds. "Regardless of gender, the most successful agencies I have ever worked for and currently work with are those whose owners have a passion for the industry.
"Sadly, even today over 90% of the support teams in agencies I work with are women," she observes. "These people juggle dozens of different companies' requirements, handle claims, and initiate communications. It's overwhelming to see how much our agencies depend on the strength of women who serve in these roles.
"Since I began my career in 1999, I have felt that their work was appreciated by their employers. They always say, 'We couldn't do it without her.'
"Too many leadership positions, however, are held by men," Garlow continues. "It hasn't changed as much as I would like. I would love to see more women take chances, believe in themselves, and take the next step in their careers, because women in leadership positions have so much to contribute.
"I'm excited when I see more women become agency owners," she says. "Too many women, however, are in support roles when they have so much opportunity to do more. I'd love to see more women step forward and express interest in advancing to positions such as producers or agency owners.
"When women find strength to believe in themselves, they will always reach for more," Garlow says. "The more we encourage women to take chances, the more we will see women move forward in our industry."
What unique qualities does Garlow think women bring to leadership positions in the insurance business?
"One of the first qualities I have identified is that women are great at relationships," she replies. "This makes all the difference in the long-term success of an agency. We always prioritize the human side of this business. We see what our clients are doing in their lives and value the opportunity to protect that.
"When it comes to prioritizing, women excel," Garlow continues. "We're always able to understand what needs immediate attention and what can be moved to another day. We are able to grasp the urgency of all our daily tasks: phone calls, emails, walk-in clients. The women in my life have taught me that prioritizing, putting first things first, is what creates success at the end of the day."
The author
Elisabeth Boone, CPCU, is a freelance journalist based in St. Louis, Missouri.
Do you know a female independent agency leader we should feature? If so, please email details about her as well as contact information to Elisabeth Boone, CPCU (elis.boone@icloud.com). We'll take it from there.