Looking Back, Looking Ahead
CRAWFORD YINGLING INSURANCE
With its roots in rural real estate, this Maryland agency is proudly celebrating a century of service to clients in the Baltimore-Washington metropolitan area
Having recently marked its 140th anniversary, Rough Notes is celebrating its long track record of supporting the independent agency channel by profiling agencies that have been in business for 100 years or more. In this month's article, we feature a firm founded exactly 100 years ago.
By Elisabeth Boone, CPCU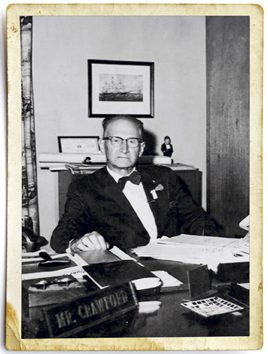 Then …
Westminster Realty and Insurance Company wasfounded in 1919 by Carroll L. Crawford. In the early years, Crawford was involved in real estate sales, particularly farms, in Maryland's Carroll County and beyond. He began to sell insurance after purchasing an agency, and eventually insurance became the focus of the business.
In 1952, Crawford's son-in-law, Loring B. Yingling, joined the firm, and over time real estate sales were phased out while insurance sales were on the rise.
In 1969, Westminster merged with the Cash Agency to form Crawford-Cash, Inc. Loring's son, John B. Yingling, AAI, joined the firm in 1976 and was named president in 1983. That same year the firm's name was changed to Crawford Insurance.
In 1995, the agency acquired its first automation system and now uses AMS 360.
In 2011, John's son, Benjamin Yingling, CIC, CRM, CRIS, CLCS, joined the agency and in 2013 he was named vice president. He assists his father with day-to-day operations and also is involved with business development and technological operations. In 2012 the agency's name was changed to Crawford Yingling Insurance.
"Crawford Yingling is well prepared to continue to grow in the future. We are here for the next 100 years!"
—John Yingling
President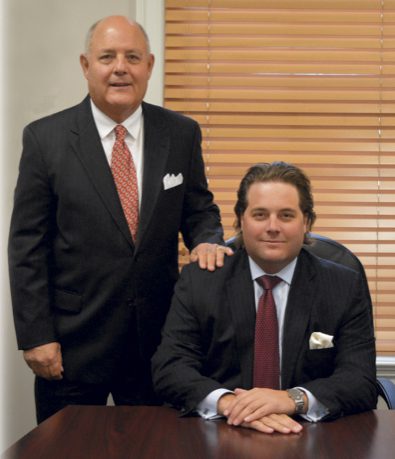 Now …
Today the agency employs five people. About 60% of its book is commercial and 40% is personal. For each of the past seven years, agency revenue has grown by 7%. Niche markets are technology and manufacturing. Shortly, the agency expects to hire a consulting firm to examine all aspects of its operation.
In 2011 the agency's historic original building was extensively remodeled, and in 2013 an addition to the current building was completed.
Ben Yingling and producer Jennifer Trimble, ACSR, are exploring ways to enhance the agency's Internet marketing initiative.
Since 1919, Crawford Yingling has weathered wars, the Great Depression, technological changes, and more to reach its 100th anniversary. Says the agency's president, John Yingling: "Crawford Yingling is well prepared to continue to grow in the future. We are here for the next 100 years!"