AGENCY OF THE MONTH
CREATING CUSTOMERS FOR LIFE
Alabama agency hits $6.5 million in revenue after three years
By Dennis H. Pillsbury
In 2015, Steve Nesbitt had just  completed a great year as CEO of one of the largest agencies in the Southeast. He was 56 years old and in his 16th year as CEO of the agency. Steve explains: "Life takes unexpected turns, and leaving that agency was one of them. I believe God has a plan for our lives and looking back now I can see what was in store. I'm proud of the time spent there; I have fond memories of all the people I worked with."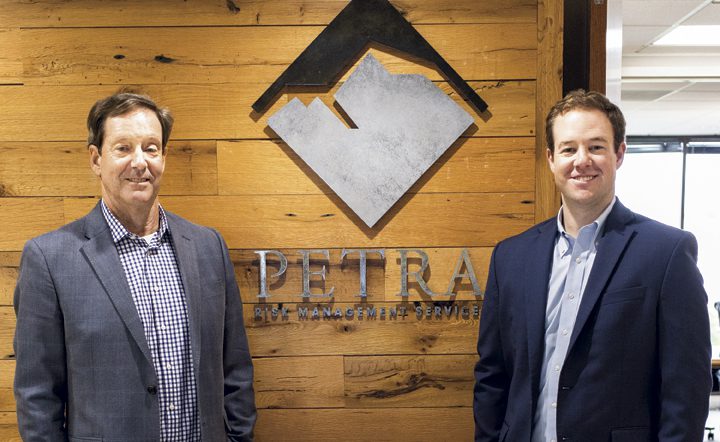 When he left, he wasn't sure just what he was going to do next. But his son Scott knew. Although Steve had a two-year non-solicit, Scott managed to convince him that he should start another agency. And so, Petra Risk Management Services in Birmingham, Alabama, was born, opening its doors in August 2015, thanks to one of Steve's customers for life, Bill Upton.
A long-term customer of Steve's, Bill Upton, owned a large manufacturing business in Birmingham and believed in Steve. Soon after Bill heard that Steve had left, he made it known that he wanted to be involved in any future endeavor. Bill liked the consultative approach to risk management that Steve had used to help his clients remediate and often eliminate risk, producing a concomitant savings in their insurance costs. It had certainly worked well for his manufacturing company.
So it was that Bill, Steve and Scott founded Petra Risk Management. Steve, CIC, serves as president and chief executive officer of Petra, and Scott, CIC, CRM, is chief operating officer.
"The first six months was basically spent getting set up," Scott remembers. "We made some strategic acquisitions and began building our team. It's really been exciting to work alongside my dad and watch him set up an agency that emulates his approach to client service." This approach is delineated in the agency's mission statement: We are a service-focused advisor offering tailored, innovative solutions to manage our clients' risk.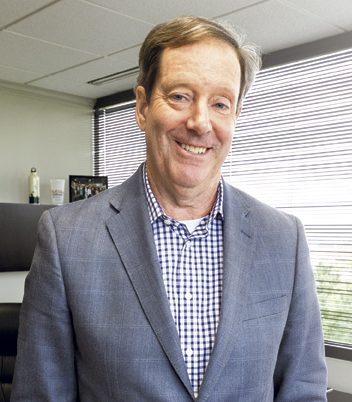 Moving quickly
"The funding from Bill allowed me to hit the ground running as soon as the restrictive covenants ended," Steve says gratefully. "I was eventually able to hire most of my commercial team from my previous agency and also negotiate several acquisitions of like-minded agencies that believed in the consultative approach to risk management as a way to create customers for life."
As a result of the acquisitions and quick hiring of qualified producers, Petra has reached more than $50 million in premium with revenue of about $6.5 million handled by some 50 employees. It has six offices outside of Birmingham.
"Hiring and aligning with the right people was the most important ingredient in realizing our mission," Steve continues. "To help us achieve outstanding results in risk management for our clients, we hired Cathy Macon, CRM, who handles risk management and loss control. Thanks to her efforts, we have been able to help our clients improve their workers comp mods, cut down on or eliminate auto mishaps by using telematics to monitor drivers, and implement many other safety and loss control techniques.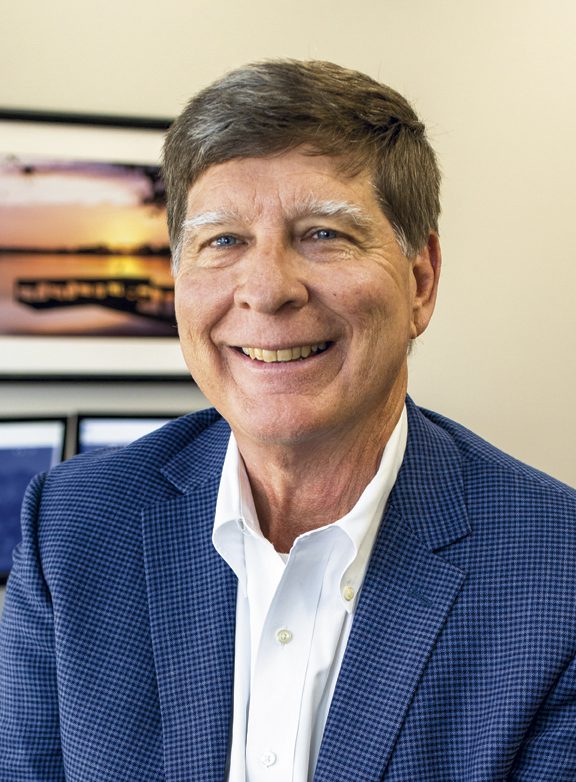 "Another game changer was the addition of Will Service to our team. Will had spent more than 20 years as an adjuster with State Farm. He loves to analyze things and find the best way to handle claims for our clients. While our goal is to eliminate claims, when they do happen Will steps in and, because he speaks the same language as the company adjusters, he has already been able to achieve terrific results for many of our clients. We've received a number of calls from clients praising his efforts."
Senior Vice President Winn Kelley Sr. points out that the heart of the process is Petra PATH, a proprietary risk management process that uses a variety of techniques to identify, measure and reduce risk while protecting an organization's assets and balance sheet. "Because one of the hats I wear is that of sales manager, it is part of my job to make certain that all of our producers understand the importance of this process.
"When we meet with a potential client, we explain how the process has been beneficial to other businesses and how important it is for us to fully understand their business before we can develop a plan that will focus on how to manage their risks in a manner that is designed to improve their bottom line results," he adds. "This has to happen before we can approach the insurance market to negotiate coverage.
"The advantage of this approach for our producers is that they immediately are seen differently by potential clients," Winn notes. "Their role is that of risk management advisor rather than insurance salesperson—a professional who will help the business achieve optimal bottom line results by finding areas of risk where potential losses can be reduced or eliminated, resulting in lower overall insurance costs and a better work environment. It also means that our producers are not dependent on the X date because the process can start at any point in the insurance calendar. We don't even talk about insurance until we have met with the prospect's management team and employees to identify their risks.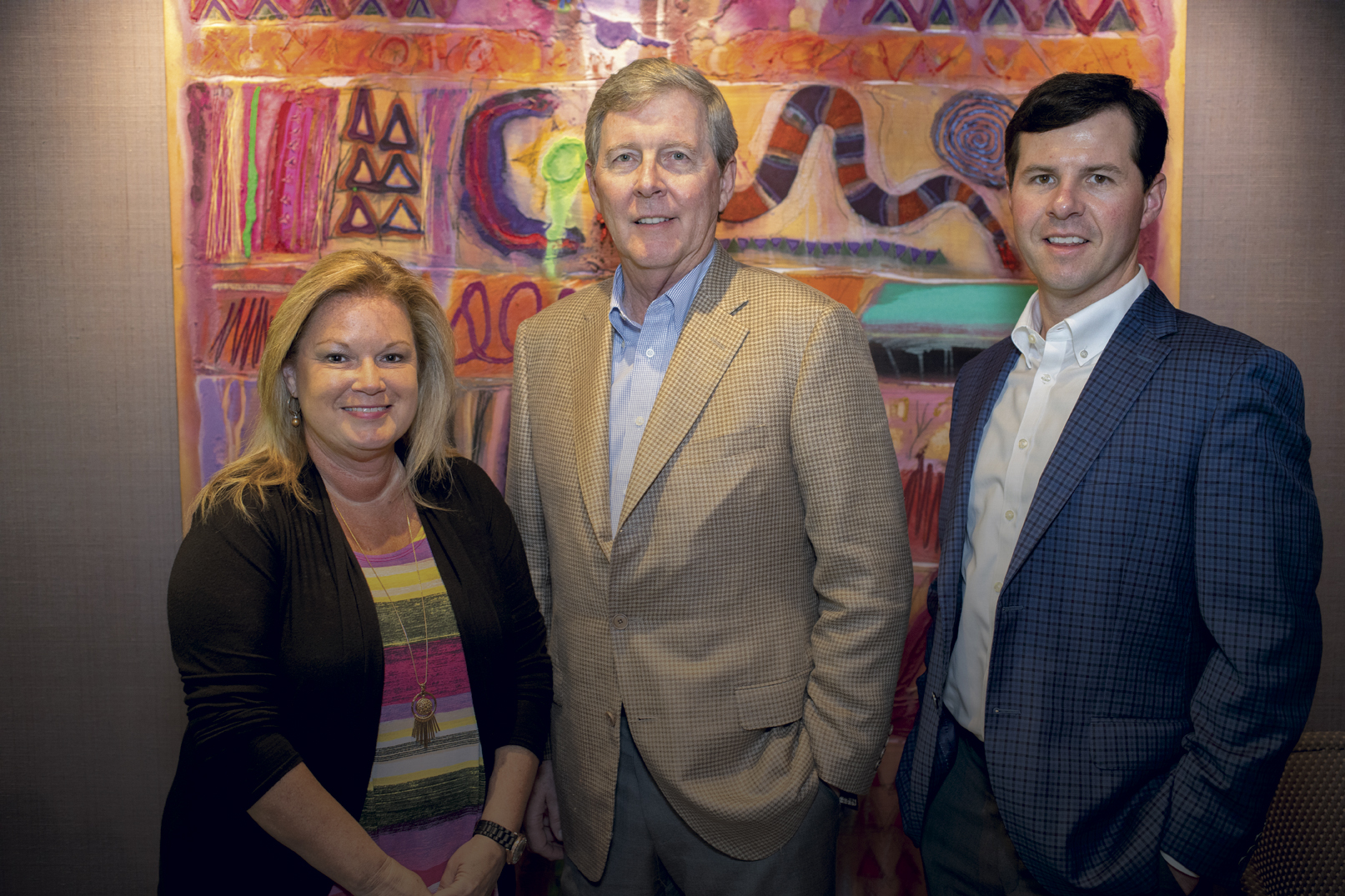 "Recommending insurance coverage before that happens is putting the cart before the horse and can often lead to gaps in coverage or unnecessary coverage," he adds. "Our goal is to create an insurance and risk management package that is individualized for the client."
"My clients see me as a trusted advisor—someone who is part of their team," Scott says. "I am able to talk with them about the biggest risks they face and the best ways to handle those risks. And, since I am also responsible for recruiting new producers, it gives me something to highlight that makes us different from other agencies. Our recruits get to experience the difference pretty quickly when they meet with their first prospect. Because they are talking about a process that will help the client rather than trying to sell them something, they find that the conversation is friendlier.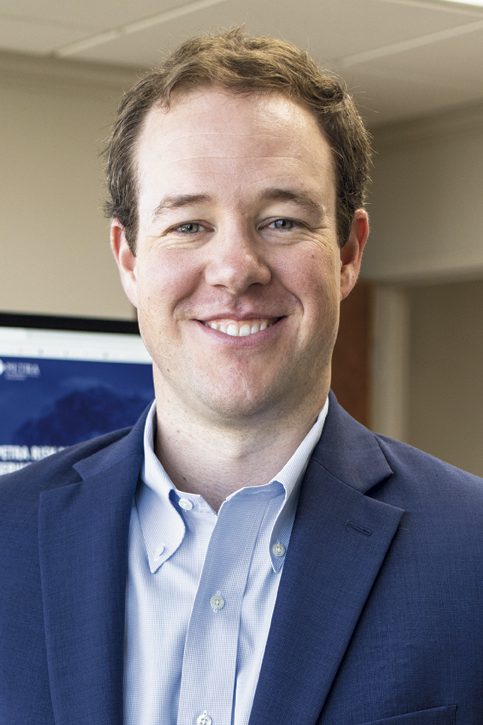 "Because we emphasize listening to the client," he adds, "they find out that they are quickly viewed as part of the prospect's team who is involved in helping them achieve better results. That plays really well with new recruits who are looking for a position where they can make a difference. Most of our new recruits aren't just looking for a job; they want a career where they feel like they are helping people.
"Before I wrap up," Scott continues, "I must sing the praises of another Scott and his organization: Scott Addis and the Beyond Insurance Global Network (BIGN). Scott worked with my dad at his previous agency and now at Petra. His approach has helped us develop our Petra PATH and create an agency that is built on principles that go beyond insurance. We are really pleased that Scott Addis and his board have approved Petra's application for membership in BIGN. It tells us that we must be doing something right."
"I came on board with Steve about a dozen years ago," says Executive Vice President J.D. Brown IV, "working with him first at his previous agency and now at Petra. When I started, Steve was already working with Addis, so I never learned the transactional approach to insurance. That approach only makes it easy for a client to change brokers. That didn't make any sense to me, so I jumped in on the consultative approach and it's paid big dividends for me and for my clients for life."
He notes that he presents himself as a consultant to prospects and clients. "I hate what the terms 'agent' or 'broker' connote. I am looking forward to being able to present myself as a Certified Risk Architect soon. I am currently working on that designation."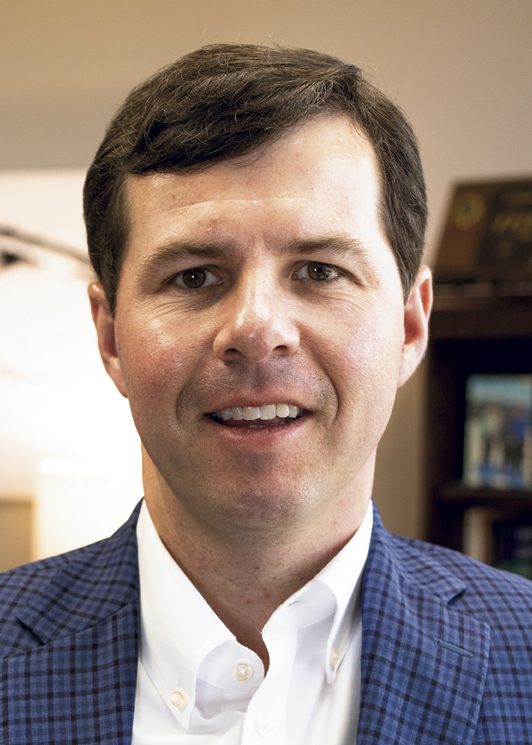 To show how this approach has worked to benefit a new client, J.D. points to a situation where he was meeting with a major prospect in Oklahoma that had a loss-sensitive workers comp program. "Their mod was 3.12, and naturally they were looking to change that. We investigated their safety programs and their loss runs and found that their indemnity losses were outpacing their medical losses. That's unusual enough that we felt it required more investigation, although we expected that we would find that no return to work program was in place.
"That is what we found, and we worked with the prospect—now a client—to set up a recovery at work program that included job descriptions and an independent placement service to help the recovering worker find a suitable position. The result has been that their mod is down to 1.8 and continues to drop. It's that kind of result that makes me feel that what I am doing really does make a difference. I truly am a partner with my clients," J.D. concludes.
A final note: Everyone I spoke with at Petra mentioned something that makes their jobs easier—Steve's sterling reputation in the industry and the community. It has helped the agency with recruiting, hiring, client acquisition, and retention.
Rough Notes is proud to recognize Petra Risk Management Services as our Agency of the Month. The "path" the agency is taking points not just to future success for it but for the independent agency system overall as it continues to enhance the client experience.
The author
Dennis Pillsbury is a Virginia-based freelance insurance writer.