Critical illness sales opportunities rise along with the growth of high-deductible healthcare plans
Critical illness insurance (CI) continues to ride the wave of voluntary benefits success. At Sun Life Financial, critical illness sales in the workplace have been averaging 30% annual growth for the past three years, a rate the company expects to maintain for the next three or four years. Unum, another key player in the market, also has recorded double-digit growth in voluntary critical illness insurance sales for the past several years; Colonial Life, its sister company, has achieved similar results.
It's no secret that the primary engine fueling this kind of growth is the movement by employers toward high-deductible health plans. Critical illness can fill in gaps in the high-deductible plan, and CI proceeds can be used for both medical and non-medical purposes.
"Brokers are embracing critical illness as an overall component of a robust benefits package," says Karen Lauber, product management senior consultant for Sun Life Financial. "CI is now more commonly part of the overall discussion of the health insurance package and often positioned to offset deductible exposure."
Mercer's National Survey of Employer-Sponsored Health Plans for 2016 showed that 29% of covered employees are enrolled in high-deductible consumer-driven health plans (CDHPs), up from 25% in 2015. Among the largest employers (above 20,000 employees), 40% of the workforce was enrolled in a high-deductible health plan (HDHP) in 2016, up from 29% in 2015.
Some 52% of employers offer HDHPs as an option, according to the Mercer study; for another 9%, they are their only option.

Critical illness insurance can be an emotional sale, says Pam Jenkins, assistant vice president of product development at Colonial Life. "Most people know someone who has had a heart attack or has been diagnosed with cancer. Critical illness insurance can help with medical bills or even everyday bills."
When employees are deciding whether or not to purchase critical illness coverage, they are forced to consider, even if only momentarily, the possibility that they or a family member could go through a frightening medical event. The medical part of it is scary enough, but the financial side could be destructive, too.
To help better understand the emotional and financial issues involved in critical illness insurance, Sun Life commissioned a study of a broad sampling of full-time workers in the United States (median income $51,000) in 2012. The workers were asked to compare their fear of the financial impact of a critical illness to their fear of dying from a critical illness. For 47% of the respondents, the fear of the financial impact of living through a critical illness was greater.
The study showed that groups with a higher-than-average fear of the financial impact of a critical illness were 40- to 50-year-olds, especially single workers, and, in the 22-39 age bracket, single parents and single women earning less than $50,000.
Lauber points out that improvements in medical treatments actually enhance the appeal of critical illness insurance. "In general, treatment advances are allowing many people to survive illnesses that may have been fatal even 10 years ago. This makes the need for a 'living' benefit all-the-more beneficial to families having to deal with resulting out-of-pocket expenses."
Ashley Mehrer, assistant vice president, product and market development at Unum, agrees. "While advances in medical treatment have improved the prognosis for many serious health events, the need for critical illness coverage remains significant, if not even more essential. Enhanced and experimental treatments often come with greater expense and durations, which leads to additional exposure for employees and their families," she says.
"We expect the critical illness product to continue to evolve in terms of flexibility, with options for additional covered conditions, customizable plan designs and funding mechanisms."
Lauber agrees. "With the number of carriers either adding this product to their portfolios or updating an existing CI product, there will be increased pressure to differentiate. Carriers continue to add conditions to their products."
Benefits executives at Sun Life, Colonial Life and Unum stress the importance of integrating the discussion of critical illness insurance into the discussion of the entire benefits package. They agree that brokers have an oversized role to play in that process.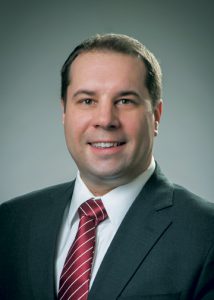 "Broker-influenced sales for critical illness products are greater than our company average," says Jenkins. "Brokers seem to gravitate to this kind of product for the unique solution it provides, with lump-sum payments that can be used as needed by the insured. It is easy to explain to employers as a complement to health insurance."
Bryan Burke, director of product management and development for Sun Life, notes, "Many of the national consultants now have voluntary practice leaders and centers of excellence focused on this space. Brokers see this as a new revenue opportunity, particularly with significant pressure on medical commissions. In fact, in some states, brokers are not even compensated on the major medical."
Kevin Seeker, Sun Life's assistant vice president, benefits communications strategy, explains that their enrollment process involves a one-on-one meeting between the employee and a benefits counselor. "The benefits counselor is not on commission, so there's no 'selling' incentive," he notes. "They discuss the employee's specific situation and how critical illness insurance might fit into the overall benefit plan.
"The industry is seeking to replicate that experience with technology," Seeker continues, "by using various decision-support tools, such as algorithmic processes where the enrollee is asked a series of questions to build a profile and present the product in a way that is specific to the individual. There also are avatar and video solutions that can improve the user experience," he states.
"At the very least, companies can sequence the order of presentation during enrollment so CI is shown right after the medical plan election, which can help tell the story around high deductibles and how CI might plug those gaps."
Burke adds, "As enrollment shifts over time to electronic self-service, decision-support tools, including avatars and online chat, will become more prevalent. We are already starting to see early adoption of this with some private exchanges, benefits administration platforms, and carriers."
Lauber says many insurers have expanded the list of illnesses covered under a CI policy from just heart attack, stroke, and cancer to more than 20 conditions. Burke states that "the most common additions over the past three years include Alzheimer's disease, Parkinson's disease, ALS, and skin cancer." Mehrer adds congenital disorders, infectious diseases, and progressive illnesses to the list.
Colonial Life has taken a different approach, explains Jenkins. "We have stayed focused on conditions that are the most commonly diagnosed, such as heart attack, stroke, and cancer. Medical advances and regulatory changes can also influence the need to clarify condition definitions and triggers."
She adds that Colonial Life launched a group product, Group Critical Care, in 2012. "It provides an industry differentiator benefit of ongoing cancer treatment and care in addition to the lump-sum face amount that most competitors offer."
Colonial's Life's critical illness enrollment process relies heavily on face-to-face meetings between employees and a benefits counselor, Jenkins says. "The benefits counselor can explain the product, provide a clearly written brochure, and show the premium relative to their paycheck." Colonial also offers other enrollment options that make greater use of technology to provide easy-to-understand product explanations.
Jenkins says CI will continue to provide opportunities for carriers to innovate. "With the development of improved treatment protocols, we may see more survivors of diseases that previously would have resulted in death. So, critical illness insurance will need to expand to address new needs. It is a product that can help differentiate carriers in the industry."
Mehrer says purchasers of critical illness insurance span all demographics.  "An 'average' policyholder would be someone in their mid-40s, earning $30,000 to $80,000, and choosing to cover themselves and either their spouses or their children." Colonial Life's average purchase age also runs in the mid-40s, with slightly more female purchasers. The majority of Unum's purchasers are for employee-only coverage, with employee and spouse coverage ranking second.
Mehrer and Jenkins both point out that critical illness products are compatible with health savings accounts (HSAs) in conjunction with an HDHP. Mehrer states, "Critical illness products are extremely flexible and can provide the necessary protection at price points that work for almost any budget, especially when they include financial incentives for participating in preventive healthcare or wellness benefits. The key is to adequately educate both employers and employees about the value story of voluntary benefits, which is all about mitigating financial exposure through these additional lines of coverage. Agents play a key role in this process."
Burke adds, "CI is still not as well known to consumers as dental or life insurance. Therefore, it is important for us to educate consumers on what the product protects against and, in general, how it works."
The author
Thomas A. McCoy, CLU, retired in 2013 as editor-in-chief of Rough Notes