Sales of the product are rising, with opportunities for agents and brokers
Everyone fears the big three: heart attack, stroke and cancer—and those serious medical conditions account for 70% to 90% of claims filed under critical illness insurance products, underwriters say.
But critical illness insurance, sold primarily as a supplemental voluntary benefit, is evolving rapidly, covering more illnesses to fill the expanding gaps in employer-paid medical benefits.
"Employee deductibles have been increasing more than six times faster than wages," says Janet Buzil, vice president of marketing and product development at Chubb Workplace Benefits in Chicago. "With the growth of high-deductible health plans, employees are responsible for larger amounts of their health costs. Yet surveys indicate that that average families have less than $500 in available savings.
"When they are choosing high-deductible health plans, they are not thinking of all that," she says. "They are trying to reduce their monthly premiums."
Critical illness insurance usually pays a lump-sum benefit at diagnosis of covered illnesses, helping employees meet their deductibles and pay for uncovered costs, such as family travel for treatment, housing and other support, she notes.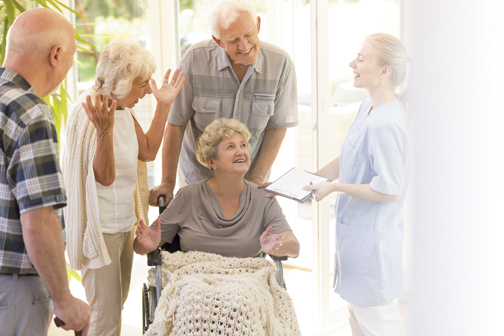 Employers have learned that employees who face uncovered expenses are more distracted at work and those who are more secure are more engaged, a dynamic that has more employers than ever interested in adding critical illness insurance to a package that includes accident insurance and hospital indemnity insurance, Buzil says.
As a result, sales are on the rise. Bryan Burke, director of product development and management at Sun Life Financial in Wellesley Hills, Massachusetts, says the coverage has been among the fastest growing supplemental benefits over the past eight years.
Critical illness insurance sales have increased an average of 8% to 10% for the past eight years and increased 17% from 2015 to 2016, he says, creating a $500 million market.
"It is still a market that is very underpenetrated with an enormous amount of growth potential for producers," Burke explains. "If you are not talking about it with your clients, you are missing out on a big opportunity."
Critical illness also provides a powerful cross-selling opportunity, Burke adds. "Agents and brokers should be introducing the subject of voluntary benefits as they discuss employer-paid health benefits renewal and explain how voluntary benefits fit into an overall strategy of employee protection," he says.
The benefit is becoming more flexible, explains Chad Bodner, vice president of worksite sales for Assurity Life in Lincoln, Nebraska. The latest iterations of the offering cover more critical illnesses, including Alzheimer's, multiple sclerosis, schizophrenia and post-traumatic stress syndrome.
Critical illness insurance has a long history, beginning more than 30 years ago as a standalone medical insurance supplement for cancer treatment. But the diagnostic requirements were complicated, and the benefits were small compared to the need.
"Now the key is flexibility," Bodner says. "Underwriters have the ability to create custom designs that can meet the broader needs of individuals and contribute to the overall goals of employer health benefits."
The Affordable Care Act also has contributed to the growth of critical illness insurance sales, as employers look for inexpensive ways to help their employees fund costs that fall into the gaps of high-deductible health plans and exceed the reserves in Health Savings Accounts (HSAs), says Danielle Lehman, senior product manager at Standard Insurance Company in Portland, Oregon.
"The ACA did a service to the voluntary insurance business," she notes. With the increased use of high-deductible plans and HSAs, employers and individuals were forced to confront the high cost of medical treatment and illnesses and how they will pay their uncovered expenses.
More than 20 illnesses can now be covered with critical illness insurance, Lehman says. Recent additions include hepatitis, ALS, Parkinson's, full or partial paralysis, and other illnesses that require expensive support that is not always covered by major medical insurance.
The coverage can be compatible with Health Savings Accounts and combined with accident and hospital indemnity insurance as part of a single voluntary benefit chassis.
A few employers pay for a basic level of critical illness insurance as part of a combination with accident and hospital indemnity and allow employees to increase their coverage to meet their individual needs, but this practice is still rare, as employers continue to struggle to reduce their overall benefits costs, insurers say.
As employee-paid voluntary benefits, however, "Critical illness insurance should be part of every voluntary benefit combination for employees," Lehman says.
Even though the recent changes in the tax code may be signaling the end of the Affordable Care Act, critical illness insurance still has a future as insurers and medical researchers develop new ways of applying the coverage, says Pam Jenkins, assistant vice president of product development at Colonial Life Insurance and Accident Company in Columbia, South Carolina.
"Critical illness insurance is not finished in my mind," she says. "Far from it. The ACA spurred interest in critical illness insurance as it did hospital indemnity insurance, and the individual market may be disappearing. But people still need to fund out-of-pocket expenses incurred with these illnesses that are not covered by major medical."
The needs continue to grow along with treatments for other critical illnesses. Jenkins points to recent product research presented in a webinar by Howard Fixler, MD, medical director and senior vice president of Trustmark Voluntary Benefit Solutions in Worcester, Massachusetts.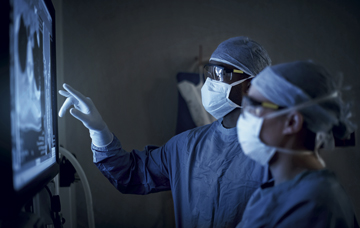 "Consumers want expanded coverage that tracks medical clinical practice. Specifically, 70% seek claims payments for earlier identification of illnesses, 64% want early stage illness and prevention coverage, and 54% want coverage for a second opinion. Consumers also want coverage for genetic testing and caregiving."
Unum, the nation's largest disability insurer, based in Chattanooga, Tennessee, also provides a flexible group critical illness product that coordinates with HSA features and can offer an annual wellness screening. In addition to the usual covered events, the coverage includes blindness, benign brain tumor and any major organ failure. The company's "attained age" funding model allows for lower rates if an employee buys in at a young age and then allows for rate increases every five years in premium bands.
Ashley Mehrer, Unum's associate vice president of product market and development, says critical illness insurance not only helps cover medical bills but also helps pay household bills and keep family goals on track when critical illness destroys a budget—but employees often need help in considering all these factors.
"Employee education is key for marketing any comprehensive supplemental benefits program," she says, and many large employers build this education into their employee benefits communication. Unum can work with agents, brokers and employers in providing additional online decision support tools, enrollment management and in-person group meetings.
Insurance for various aspects of critical illnesses continues to evolve as insurers segment markets by special needs and demographics, such as age.
George Graziani, senior vice president and head of senior immediate needs at Swiss Re, says that although critical illness insurance provides benefits for a broad range of working-age employees, "you might have a different story for individuals 65 years or older."
Working or not, senior individuals face a different set of needs. For example, Swiss Re in December launched a product called The Reliable Living Plan, marketed by the Legacy Marketing Group, issued by Americo Financial Life and Annuity Insurance Company and reinsured by Swiss Re. The program is available in 32 states.
Graziani notes that long-term care insurance is a difficult product to market for many producers and difficult to maintain for individuals who make a commitment to the product at an early stage in life and watch their premiums increase as their own economic life challenges increase.
"There's a real need for providing care that isn't met by this model. Is there a way to think about it differently?"
The Reliable Living Plan is a non-traditional long-term care insurance program and was created to address this gap, he says. The product, which resembles an annuity, helps fund long-term care services, including assistance with daily living and memory care for those already experiencing a qualifying chronic illness and/or severe cognitive impairment. It provides tax-free monthly payments that continue for as long as long-term care services are needed.
Graziani says the product is available to individuals who are 65 years old or older and already having difficulty with at least two of the activities of daily living. The plan can fund payments of $1,000 to $12,000 per month.
The program limits out-of-pocket expenses and targets the needs of the growing portion of the 8.3 million people currently receiving long-term care services in America who are without traditional long-term care insurance cover, the company says.
For more information:
Assurity Life Insurance Company
www.assurity.com
Chubb Workplace Benefits
www.chubb.com
Colonial Life
www.coloniallife.com
Standard Insurance Company
www.standard.com
Sun Life Financial
www.sunlife.com
Swiss Re
www.swissre.com
The Reliable Living Plan
www.reliablelivingplan.com
Trustmark
www.trustmarkins.com
Unum
www.unum.com
The author
Len Strazewski is a Chicago-based writer, editor and educator specializing in marketing, management and technology topics. In addition to contributing to Rough Notes, he has written on insurance for Business Insurance, Risk & Insurance, the Chicago Tribune and Human Resource Executive, among other publications.