Producer expertise can pay off in a stable and promising market
Entering 2017, hopes were high for accelerated growth in the construction market, with prospects for tax reform, regulatory relief, and substantial infrastructure spending adding to the momentum of a sustained economic recovery.
By mid-year the outlook had moderated considerably, with the American Institute of Architects reporting in July that "construction spending so far in 2017 has been fairly disappointing."
As this article is prepared, the U.S. House and Senate negotiators have passed a landmark tax bill, but substantial increases in federal infrastructure spending apparently will have to wait until 2018 and may be jeopardized by deficit concerns arising from the tax legislation.
Looking on the bright side, the moderation of construction activity following a robust recovery from the recession at least gives carriers and producers more time to adjust to changing conditions in the market.
The construction insurance market is in a transitional phase, according to Tom Boudreau, vice president and head of construction for The Hartford.
"Contractors with excellent loss histories, safety cultures, and risk engineering are still being rewarded," he says, "but there has been a recent hardening of rates, especially in the auto and umbrella lines. We expect to see that continue into 2018, along with hardening in the construction property line."
Regarding construction property coverage, Don Keahon, senior vice president for inland marine with Aspen Insurance, says builders risk insurance still has substantial capacity and remains competitive in many market segments.
Keahon adds, however, that the market should expect to see rates and deductibles trend upward for wood-frame risks and any projects exposed to natural catastrophes. "The 2017 hurricane season will likely have a direct impact on how underwriters price CAT-exposed risks," he says. Further into the future, "we are anticipating increased exposures in construction associated with climate change."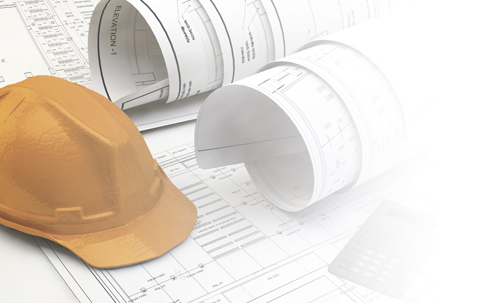 Where are the workers?
Both contractors and insurers are challenged by a persistent shortage of skilled labor in construction. As has been widely reported, many of the skilled artisans who thrived in the real estate boom of the early 2000s left the business in the wake of the bust, many choosing to retire or get into a less volatile line of work.
"The shortage of skilled labor continues to be a major concern," says Boudreau. "Besides impacting workers compensation and general liability exposures, we see the labor shortage impacting the quality of work, as less skilled workers will make errors that will lead to defects."
"With a diminishing availability of quality skilled labor, building long-term relationships with well-qualified, well-staffed subcontractors is critical," says Joe Reynolds, vice president and product head for architects and engineers for Hiscox USA.
"While these subcontractors may be enjoying a healthy pipeline of business, they sometimes struggle to handle workflow and may skimp on quality to meet rigorous deadlines," Reynolds adds. "Subcontractors who are stretched too thin often have cash flow issues and problems paying their workers and vendors. This leads to project delays and claims."
The skilled labor shortage is providing added incentive for contractors to use new technologies, such as aerial drones and autonomous equipment, and this creates new loss exposures.
"New technology improves performance and safety while sending a message that the industry wants to attract the next generation of construction workers," says Boudreau. "Automated machines for demolition, cutting, welding, and bricklaying have helped offset labor shortages, while the use of robotics is helping to reduce costs and increase efficiency and speed of delivery on large projects."
While presenting new first- and third-party exposures for loss to the equipment and property of others, new technologies generally promote loss control, according to Boudreau.
"Contractors are using drones to document the progress of a project and the quality of work, and to monitor for unsafe practices on job sites," he says. "It's an ideal method for keeping a client up to speed on progress while documenting that work has been done to code and project specifications."
According to Reynolds, new technologies and building information modeling (BIM) applications let project owners, design professionals, and contractors "coordinate complex projects more efficiently and transparently than ever, assessing changes in the construction site virtually and in real time."
Reynolds adds, however, that new technological capabilities generate new risks. "Construction professionals need to understand the limits of their technology solutions," he says. "How accurate are the diagnostic tools on the drone platform? Is the drone-mounted high-definition camera being used for bridge inspection truly as good as the naked eye?
"It's important for contractors to understand the limitations of their technology platforms and make sure they have safeguards in their quality assurance and quality control program."
As it is, the market for construction professional liability coverage is "volatile," in Reynolds' words, with "a large amount of capacity acting inconsistently in pricing and risk selection.
"Some domestic carriers have well-defined strategies for insuring contractors that are implemented consistently," he says, "while others can be erratic in their approach to selecting and pricing risk."
According to Reynolds, variations in pricing are at least partly a function of the quality of coverage provided by a policy. Among the provisions that can reduce the value of coverage are site safety exclusions, cost estimate and cost overrun exclusions, and restrictive language regarding coverage for faulty workmanship.
"Provisions such as these can severely impact an insured in the event of a construction professional liability claim and quickly negate any premium savings," he says.
Project organization
Apart from the vast changes in construction operations arising from new technologies, there has been a profound transformation in the organizational structure of building projects and the arrangements for insuring all participants and stakeholders. Two developments stand out in this regard.
The first is the steady shift from the design-bid-build approach, wherein separate firms are responsible for the design of a project (its architecture and engineering) and its construction, to the design-build approach, wherein one firm will execute both the design and construction. The latter approach has become increasingly commonplace in non-residential construction.
"Contractors taking advantage of the efficiencies of a design-build process need to make sure their insurance program matches their increased exposure for design services," Reynolds says. "General contractors in particular should ensure that they have a construction observation program in place for identifying and resolving design and construction issues before ground is broken."
Chances are, that program will reflect the second major trend in construction risk management, the provision of insurance through owner-controlled or contractor-controlled insurance programs, OCIPs and CCIPs, respectively.
An OCIP or CCIP is created to establish coverage appropriate for a project that applies to all potential participants, including subcontractors, as well as the general public, a heightened concern in light of aggressive pursuit of environmental liability claims against projects.
Development of OCIPs and CCIPs has been complicated somewhat in recent years by the release of more restrictive additional insured endorsements in 2013 by the Insurance Services Office, the principal advisory organization for developing commercial insurance policy forms.
Not only must OCIP/CCIP participants be counseled to avoid gaps in coverage, there is also the possibility of redundant coverage, as illustrated in a January 2017 Rough Notes article. In that article, Tom Tiernan, senior executive general adjuster for Engle Martin & Associates, noted that it can add unnecessary costs and complicate claims adjusting if, say, a subcontractor acquires an installation floater when it is already an insured under the general contractor's or project owner's builders risk policy.
Producer role
The complexity of construction insurance creates innumerable opportunities for enterprising agents and brokers who commit to being sources of informed advice about construction exposures and the coverages needed to address them.
Perhaps in no way is that better demonstrated than when the producer acts as a bridge between the project participants and insurance underwriters.
"Agents and brokers add tremendous value when they encourage direct contact between the carrier and the client during all aspects of a project," says Keahon. "Also, having an integrated underwriting and claims structure in place strengthens the partnership and enables greater collaboration."
Boudreau agrees. "Be open to introducing your clients to their underwriter and allowing that relationship to grow," he says. "The more we know about their business, the more we can help them be successful."
For more information:
Aspen Insurance
www.aspen.co
The Hartford
www.thehartford.com
Hiscox USA
www.hiscox.com
The author
Joseph S. Harrington, CPCU, is an independent business writer specializing in property and casualty insurance coverages and operations. For 21 years, Joe was the communications director for the American Association of Insurance Services (AAIS), a P-C advisory organization. Prior to that, Joe worked in journalism and as a reporter and editor in financial services.