DENTAL & VISION BENEFITS
Employees value the wellness and protection these benefits offer
By Len Strazewski
---
When agents and brokers begin the annual employee benefits renewal negotiations, major medical insurance dominates the conversation, and rising premiums are the biggest concern. But without some ancillary benefits, the deal won't be closed.
Dental and vision benefits are critical components of a successful employee benefits plan, insurers report, and whether the benefits are voluntary and paid for by employees or employer-paid, employees look for the wellness and protection these benefits offer.
And they won't take a job without them.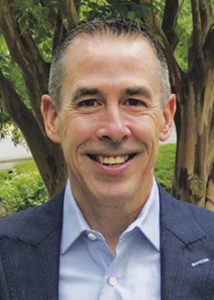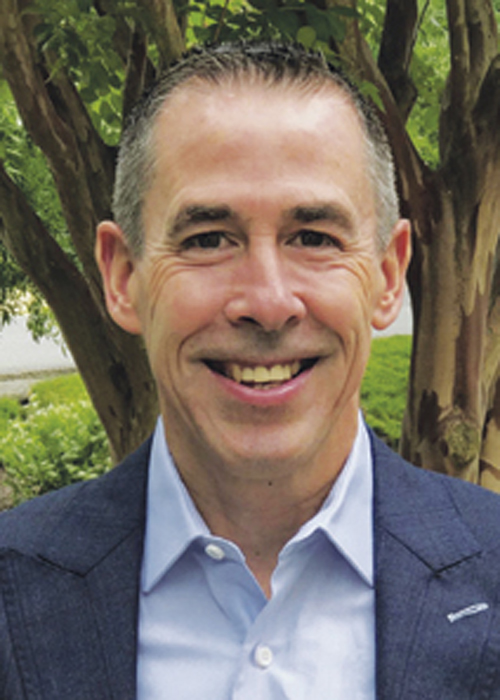 "In the middle market—25 employees or more—employers are paying for more of vision and dental benefits. Why? Because they have to!"
—John Feeney
Vice President, Group Sales and Market Development
Renaissance
John Feeney, vice president of group sales and market development at Indianapolis-based Renaissance, says dental and vision care hasn't changed much in the last 20 years, but its perceived value has grown. Renaissance specializes in dental, vision, life and disability insurance for groups of two to 250 employees.
Dental insurance still focuses on preventative examinations, basic fillings and repair and, for a reduced percentage, more expensive and sophisticated replacement. Vison insurance still provides an annual examination and corrective lenses.
Dental and vision care benefits are generally marketed as a component of an employer-sponsored health plan either on a contributory or voluntary (100% employee paid) basis. Some organizations still cover the full cost of the employee's coverage. The International Foundation of Employee Benefit Plans 2020 Employee Benefits Survey reported that fewer than 45% of responding organizations offer vision on a voluntary basis and 64% offer it as an employer-paid benefit. According to this survey, more organizations offer dental insurance as an employer-paid benefit, with just 19% offering it as a voluntary benefit.
But some providers are expanding coverage to include broader benefits and wellness services, and smaller employers who previously offered the coverage only on a voluntary basis are picking up the cost for full-time employees, Feeney says. "In the middle market—25 employees or more—employers are paying for more of vision and dental benefits. Why? Because they have to!"
The post-COVID-19-pandemic employment market has made what used to be ancillary benefits more valuable. Many employees have resigned, preferring to find new employers that offer more flexible schedules and benefits. Companies offering these as a way of attracting and retaining employees have been part of the movement driving more robust options, Feeney says.
"Smaller employers have an even bigger need to compete," he continues, "and are either offering to pay for benefits or have added vision and dental to their voluntary benefits plans."
Diana Steinhoff, Tampa-based senior vice president of group dental and vision for Aflac, agrees. "The market generally depends on the size of the employers, and smaller employers tend to include dental and vision care in a voluntary package, but even the smaller employers are offering the benefits more often and including more preventative elements, blue light lenses and other features."
Technology also is driving change and the latest generation of benefits users are more interested in telemedicine and virtual services, industry research indicates. Consumers also can have their vision tested and buy eyeglasses online.
"Baby Boomers are cautious about going to in-person appointments—especially during the pandemic—and technology is evolving so fast they don't have to," Steinhoff said.
Dental
Wellness is a growing component of dental insurance, according to industry research that indicates that the product is gaining importance among consumers. Delta Dental in Oak Brook, Illinois, recently released its 2022 State of America's Oral Health and Wellness Report, a nationwide analysis of consumer opinions and behaviors relating to oral health. The study also indicates that nearly all U.S. adults (about 92%) and parents (about 96%) say that they consider oral health to be very, if not extremely, important to overall health.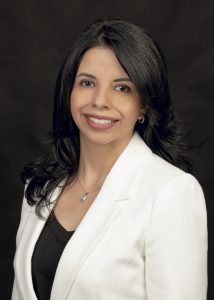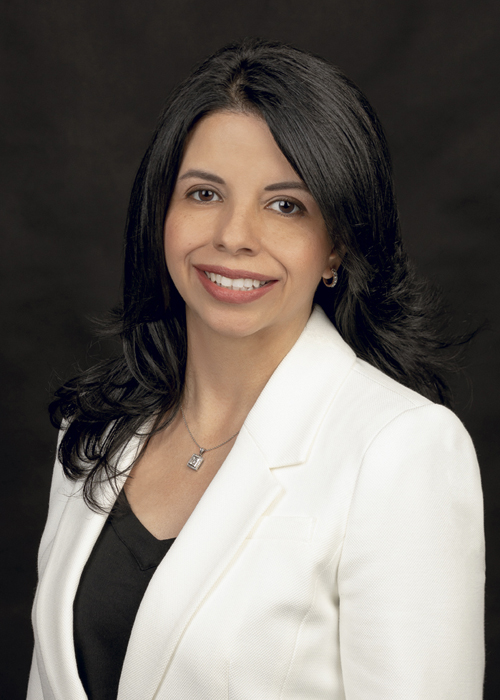 "Baby Boomers are cautious about going to in-person appointments—especially during the pandemic—and [virtual services] technology is evolving so fast they don't have to."

—Diana Steinhoff
Senior Vice President, Group Dental and Vision
Aflac
However, the research also reveals that many people are unaware of how oral health and overall health are connected, as a significant number of people were unable to recognize the medical conditions that are linked to poor oral health, including strokes (38%); high blood pressure (37%); and diabetes (36%).
"While our survey indicates that most adults and parents across the United States understand that oral health is critically important to overall health, it appears that most don't fully realize the ways oral health is linked to serious health issues," said James W. Hutchison, president and CEO of Delta Dental Plans Association, in a May 2022 news release announcing the report. "Unfortunately, this lack of understanding isn't surprising, as people often think of the mouth and body as two distinct parts."
About 90% of adults surveyed said they are interested in learning about oral health's critical connection to overall health. Dental benefit usage is also on the rise, the research indicated; most people—about 72% of adults and 89% of children—went to the dentist last year.
Vision
Vision care is also evolving. The COVID-19 pandemic sparked increased interest in new vision care features such as virtual examinations and vision applications of telemedicine. Last year, Versant Health in Latham, New York, shared the results of its Second Annual Vision Wellness Study, which reports that Americans—in particular, young adults under 40—are showing a new interest in the use of virtual technology and telemedicine for eye care.
The study polled consumers and health plan executives on their perceptions of eye care in a pandemic environment, including the value they place on eye care services and their beliefs about the impact of eye care on overall health. Almost three quarters (74%) of respondents under 40 say having access to technology and tools for virtual visits would make them more likely to schedule a routine eye exam, compared to 67% of all respondents.
More than one-third (38%) of people under 40 say that being able to communicate remotely with eye doctors would have a high impact on seeing an eye doctor more often, compared to 34% of people ages 40 to 59 and just 15% of people ages 60 and over.
Health plan executives also see the value of telemedicine. About 76% of those surveyed believe members' use of alternatives to face-to-face contact with eye doctors will increase substantially or somewhat as a result of the pandemic.
"With COVID-19 as the backdrop, patients are showing an increased desire for convenient and easily-accessible eye care using remote technology," said Dr. Mark Ruchman, chief medical officer at Versant Health, in a press release unveiling the study. "As we look to the future of eye care, ocular telemedicine will play an important role in improving access to care, as patients are provided more ways to address their eye health on their own terms."
Overall, Americans are increasingly recognizing the importance of eye care, with 81% of respondents receiving an eye exam in the past two years, compared to 77% who said the same in a 2020 study. For all respondents, including those who have not seen an eye doctor in the past two years, the ability to identify eye diseases and the ability to identify other serious health conditions, such as diabetes, ranked as the top two services that would make them more likely to schedule an eye doctor appointment, supporting the role of eye health as a window into overall health.
Benefit trends
Small businesses often turn to voluntary benefit plans to attract employees. When they are included, employers see a high enrollment in their voluntary dental and vision plans, and more employers are switching voluntary plans to employer-paid plans.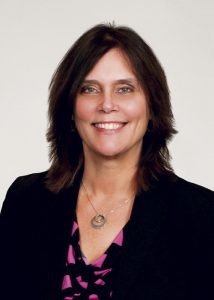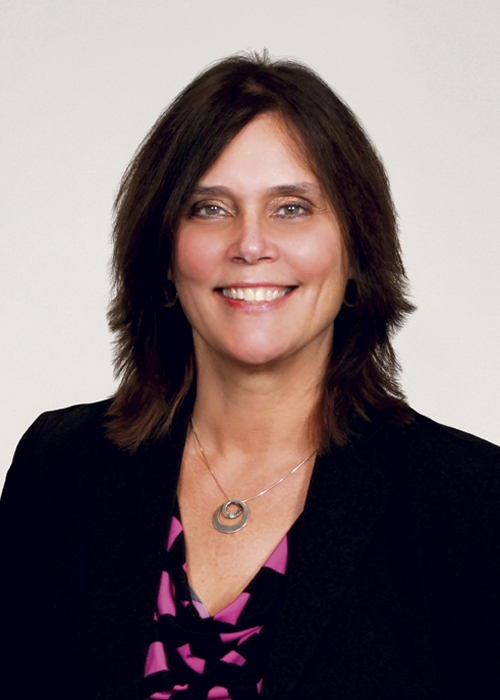 Agents and brokers are also sharing information with employers about how their employees' dental and vision health has a direct impact on their overall health, well-being and productivity."
—Melanie Cannon
Vice President, Worksite Benefits
Amalgamated Life Insurance Company
"One trend that is underway involves the convergence of health and dental plans, as more consumers are seeking more value-based dental care and improved reimbursement models," says Melanie Cannon, vice president of worksite benefits at Amalgamated Life Insurance Company in White Plains, New York. "It is anticipated that this will lead to more employer-sponsored dental plans."
Reform bills across U.S. states may also influence packaging of the benefits, she notes. For example, New York bill S1173 would require dental insurance plans to automatically carry over any unused benefit amount of such plan in an amount up to at least 25% of the enrollee's benefit amount, which would be added to the enrollee's benefit amount for the succeeding year, she explains.
Another New York bill pending in the state legislature, S1174, would require employers to offer dental insurance, effective immediately upon the employee's start date. Also in New York, bill A1455 would require insurance policies and contracts that provide reimbursement for dental restorations such as dental bridgework to also provide the same level of reimbursement towards the payment of a dental implant.
Other U.S. states also have pending legislation that could change the dental insurance landscape, she adds.
Agents and brokers
Recognizing the popularity of dental and vision insurance, many brokers are emphasizing the importance of including these solutions within an organization's voluntary offerings, Cannon adds. They are coming to their clients armed with the latest survey data that show which voluntary products are most in demand, raising the awareness of their clients about the need to include these products to keep current employees satisfied and to enhance recruitment efforts.
"They are also sharing information about how their employees' dental and vision health has a direct impact on their overall health, well-being and productivity," she says.
Insurers are emphasizing enrollment and administration technology to help agents and brokers manage the sales process. "Brokers depend on robust enrollment technology for enrollment," Feeney says. "Insurers have to offer technology that is compatible with employer benefit administration systems and other insurers' platforms to effectively market the products."
However, he adds, employers are turning back to face-to-face meetings with employees as COVID declines.
For more information:
Aflac
www.aflac.com
Amalgamated Life Insurance Company
www.amalgamatedbenefits.com
Renaissance
www.renaissancebenefits.com
The author
Len Strazewski is a Chicago-based writer, editor and educator special-izing in marketing, management and technology topics. In addition to contributing to Rough Notes, he has written on insurance for Business Insurance, Risk & Insurance, the Chicago Tribune and Human Resource Executive, among other publications.