DIGITALLY SAVVY AND DATA-DRIVEN
Forward-thinking Agent for the Future winners announced
By Dave Willis, CPIA
---
For five years, Liberty Mutual/Safeco's Agent for the Future Awards have honored some of the most future-thinking, growth-focused independent insurance agents and agencies. Award winners are innovative and adept at adapting to changing market conditions and staying ahead of emerging trends.
This year's winners are digitally savvy, embracing new technologies and making data-driven decisions to drive efficiency and enhance customer experience. They give back to their communities, and they're people-focused, building workplace cultures to attract and retain top talent.
Tyler Asher, Liberty Mutual/Safeco president of Independent Agent Distribution, says, "Agent for the Future Award winners represent some of the most innovative and forward-looking independent agents in the industry. These agencies and their leaders bring diverse backgrounds and unique approaches to building their businesses, yet they share a common ambition to embrace change and inspire other agents.
"Much has changed in the five years since the awards were first introduced, but through it all, future-looking agents have grown and evolved, meeting each challenge and change head-on," he adds.
"Congratulations to the 2022 winners, and we look forward to watching you continue to grow for years to come."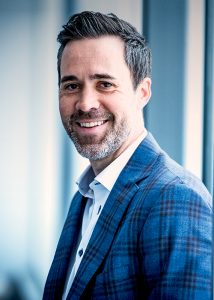 "The insurance landscape is changing, and we as agency owners have a choice: We either embrace it or we fight it.
We can't be trapped by conventional thinking."
—Trent Dailey
CEO
Insurance Management Group
Outstanding Agency Overall
Among the 50 largest insurance brokers in the country, Overall Agent for the Future winner INSURICA employs 700-plus colleagues in 35 locations throughout Oklahoma, Alabama, Arizona, Arkansas, California, Colorado, Florida, Kansas, Mississippi, and Texas.
"Our customer pledge is 'Specializing in You,' and we constantly work to create opportunities for clients, carriers, and colleagues by finding new ways to use data," says Jeff Nickles, vice president, Innovation and Data, at INSURICA, the 2018 Rough Notes Agency of the Year. "We embrace the process of 'DIKW,' which translates data into useable information for knowledge, so we can ultimately glean wisdom rooted in the original data."
Evaluating data is essential for companies to push the needle forward. "When INSURICA collects data, we use it not only as a tool but as a weapon," Nickles explains. "We must know what data we have and how to present data so it makes sense to our consumers."
A foundation of the agency's future focus was an analysis of broad changes in commerce. "We saw disruption occur-ring in other industries and realized that our future depended on our ability to defend against disruption and to actually build an agency that would be the disruptor," says John Hester, chief acquisition and digital strategy officer. "We knew that any strategy we might develop would be oriented in data.
"We wanted to use data as a weapon … not just useful information," he adds. "Approaching the future with this mentality causes the disruption we seek to create."
Outstanding Large Agency
In business since the mid-1950s, Large Agency winner Insurance Management Group grounds everything it does, internally and externally, in its operating principles: "to wow, grow, serve, and be an ideal team player." Data-driven decisions ensure agency success and confirm the agency's role as a trusted partner.
Caring for community is a core belief and responsibility. "We believe we are called to serve, give back, and support local causes and organizations," says Chief Operating Officer Todd Dailey. "We do so through our volunteer program, Project IMpact, as well as sponsorships and community partnerships.
"With a culture that encourages constant pursuit of positivity and fun, we focus on developing employees professionally and personally," he adds. "If employees are happy at work, it will come to fruition in their interactions with clients. Monthly group meetings focus on areas of growth such as finances, leadership, physical and mental health, and spiritual."
Agent for the Future award judge Kristin Garlow, president of Mountain State Agency Alliance, says, "I was very impressed with IMG's focus on creating opportunities for well-rounded growth of their employees. Their growth and development groups provide opportunities for team members to create positive change in all areas of their lives." All employees also get 30 minutes of paid, daily workout time and have access to a fitness room, showers, and outdoor space.
The firm's journey to being an agency for the future revolves around data. "We are intentional when it comes to understanding where we've been, where we are now, and our future goals," says Trent Dailey, CEO at IMG, the May 2022 Rough Notes Agency of the Month.
"The insurance landscape is changing, and we as agency owners have a choice: We either embrace it or we fight it," he explains. "We can't be trapped by conventional thinking. Agency wide, we encourage, if not require, innovation, collaboration, and idea generation. Each team member plays an important role."
Outstanding Small Agency
Small Agency winner RiskWell is a10-person shop that focuses on the needs of privately owned businesses, real estate investors and qualified families and individuals. "Our proprietary approach to insurance and risk management is based on solving problems, not on selling products or competing on price," says principal James Jenkins, CPCU, CIC, CRM. RiskWell serves the entire state of Texas and is licensed in 41 other states.
Jenkins appreciates the complex challenges facing early-stage agency principals and executives and realizes the need to get resourceful and creative. "For instance, of the nine team members we've hired since opening in 2019, six were in their 20s with no prior industry or professional office experience what-soever," he explains.
Besides running an agency, Jenkins works to expand and improve the IA channel through a podcast (see April 2022 Rough Notes story on page 34) and social media community. "My weekly shoptalk call live on Facebook and Zoom is open to anyone from the industry and addresses challenges seen in agencies and the marketplace," he notes. As someone who has led in the creation of a successful "scratch" agency in the purest sense of the word, his content and coaching have empower-ed thousands of listeners and group members to learn, grow and draw closer to reaching their goals.
As a young agency, innovation and agility have been part of the agency's DNA from day one. "They are critical to how we operate," Jenkins says. "We constantly strive to blend eager adoption of technology resources with a personal touch to give our clients a memorably positive experience."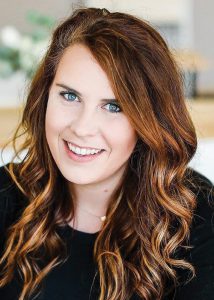 "Some of our best and brightest colleagues are engaged in the digital division. Our mission is to empower them to develop strategies to grow this division and attract more similar talent."
—Kylie Hubbard
Director of Innovation
INSURICA
Making a difference
Each of these winners offered expanded insight on their future-focused approaches.
"Seven years ago, INSURICA set forth to prepare for the future by becoming the most innovative agency in the industry," says Kylie Hubbard, director of innovation. "Since then, we've made a number of advances, including building a digital revenue engine (CRM/automated marketing) and starting a business development center, INSURIConnect.
"The business development center is impressive, as it creates leads from various sources that reflect a focus on digital opportunities for new business in the insurance industry," says Garlow, who was the 2021 Agent for the Future Outstanding Female Principal award winner.
In the past year, INSURICA launched its own motor carrier health report, which sources USDOT data and delivers insights to INSURICA's transportation customers and prospects. "We also developed eight new industry-specific risk assessments built on our agency's own intellectual property," Hubbard notes. The agency also has developed an in-house AI "robot" to handle routine account-processing tasks.
RiskWell's Jenkins has been the definition of a "dual threat." As creator/host of the Agency Freedom Podcast, he's reached 2,000-plus individuals via more than 60,000 downloads. He's spent hundreds of hours coaching and mentoring peers and colleagues—at no charge.
Garlow notes, "James's enthusiasm for the industry is contagious! I am so impressed with how he's embraced digital opportunities to create conversations in our industry. From his podcast to his Facebook shoptalk, his colleagues have many opportunities to join in."
As the leader of RiskWell, he helped drive year-over-year agency revenue growth of 69.4%, with an EBITDA margin of 24.2%. "Through Q3 of 2022, we wrote more than $2 million in new business premium without spending one dollar on outbound prospecting of any kind," Jenkins notes. "Fully 100%of new opportunities come from inbound requests, referrals, social media content and local natural marketing."
Lacking a tool to support the complexities of the independent channel, IMG created one. "Premium Logic is a data analytics company for agencies that gives executives insight into the current state of their business," says Todd Dailey, who created the tool. Its dashboards help present easy-to-understand information and its recommendations inform and stream-line decision-making. "It helps make the shift from a data-generating business to a data-powered business," he says.
The agency's "Young Guns" program is a biweekly forum where new producers meet as a group to discuss strategies, develop skills, and learn from more experienced producers who come from different backgrounds and have their own specialized niche. "Having this diverse knowledge base helps to grow not only our company but our agent's in-depth expertise," says James Harness, IMG chief sales officer. The initiative helped drive 30% in organic growth over the last four years.
Looking ahead
"As the business landscape has shifted, with people doing business from everywhere, IMG has adopted tools that create an outstanding experience for both clients and employees alike," Harness says. These include Broker Buddha, VidGrid, TINYPulse, and Rocket Referrals.
"Our marketing plan continues to evolve and be a key driver of our for-ward momentum," he notes. "We believe in the importance of relating to our audience, which is why much of what we share goes beyond 'just insurance.'"
During Safeco's Marketing Development Program, the agency was recognized for connecting with people through video and engaging content on its social media platforms. "Our ability to relate and connect with others builds a strong foundation of trust that instills confidence among our current and potential clients, "Harness adds.
"RiskWell is already a fully digital agency," Jenkins explains. "We leverage our tech stack to the greatest possible extent while protecting the client experience. Our evolution over the next three years will lean even harder on solid tech to drive more meaningful human inter-actions with our prospects and clients."
Jenkins sees greater use of predictive analytics, machine learning and artificial intelligence as ways to maximize efficiency and profitability of human assets. "Vendors like Aureus Analytics and others will empower us to make the most effective use of prospect and client data," he explains, "so our efforts have the greatest penetration with those most likely to be a good fit for our business model."
Jenkins adds, "We are in the early stages of improving our data integrity so we can effectively integrate sales, marketing, operations and accounting/finance functions into a cohesive instrument. That will let us leverage optimized processes and workflows to gain maximum efficiency and profitability from each team member."
According to Hubbard, INSURICA will continue to innovate with its digital division. "INSURIConnect, will continue to increase lead flow from third-party sources and in-house," she explains. "Some of our best and brightest colleagues are engaged in the digital division. Our mission is to empower them to develop strategies to grow this division and attract more similar talent."
As innovation occurs in the digital division, it continues to attract the attention of the firm's more traditional middle market operation. "Collaboration is increasing and will continue to increase," Nickels adds.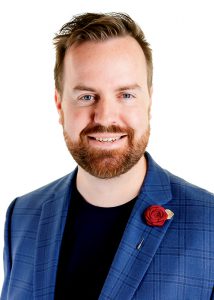 "Client experience is everything. … 'People over products' isn't just a cute slogan, it's a path to success for the IA channel."
—James Jenkins, CPCU, CIC, CRM
Principal
RiskWell
Winners' advice
RiskWell's Jenkins offers practical counsel to agents looking to position themselves for future success. "Client experience is everything," he explains. "Going forward, direct writers, embedded programs and tech-enabled call centers will be able to deliver amazingly fast and low-cost solutions to prospects. 'People over products' isn't just a cute slogan, it's a path to success for the IA channel.
"When almost everyone has slick technology, the most-human agent will win with empathy, advocacy and relevant, timely advice," he notes.
IMG's Trent Dailey advises, "Remain fluid. Try new things. Explore new ideas. Value employee suggestions. Prioritize clients. Recognize that data is power.
"Intentionality surrounding these strategies will place your agency in a position to grow in industry leadership and expertise, work together as a team, and serve clients, co-workers, and communities, both now and for the future," he adds.
"Commit today to innovation," INSURICA's Hester explains, "and invest significant dollars in building out future capacity. It's only a matter of time before the insurance industry experiences the type of disruption that has revolutionized other industries—hospitality with Airbnb, taxis with Uber, or retail with Amazon.
"It's time to choose between being the disruptor or being disrupted," he concludes.
For more information:
Agent for the Future Awards
agentforthefuture.com
INSURICA
insurica.com
Insurance Management Group
insmgt.com
Mountain State Agency Alliance
msaanetwork.com
RiskWell
riskwell.com
Safeco
safeco.com