DISABILITY INSURANCE: BEYOND THE VIRUS
A number of factors drive growing employee and employer interest in this protection
By Len Strazewski
Everyone knows someone who has been afflicted with the COVID-19 virus and lost time on their job, lost their job or died in a hospital, gasping for breath. The pandemic has raised awareness across a wide range of employers, employees, and insurance industry experts about the need for short- and long-term disability insurance.
Insurers say that disability insurance needs are growing as individuals face a wider range of serious health concerns and the coverage is evolving to respond to those needs. States are looking more closely at paid medical leave and other support around COVID-19, and the insurance industry is trying to keep up with broader disability coverage.
"The pandemic is definitely driving awareness of disability insurance and other supplemental insurance products," says Bob Ruff, senior vice president of growth solutions at Aflac. "Individuals are seeking more ways to provide income replacement in the face of COVID-19 illness and other medical issues."
According to LIMRA, the insurance industry research group, one in four employers said they view short-term disability as a more important benefit due to COVID-19 and 22% of employers said they view long-term disability as a more important benefit due to COVID-19.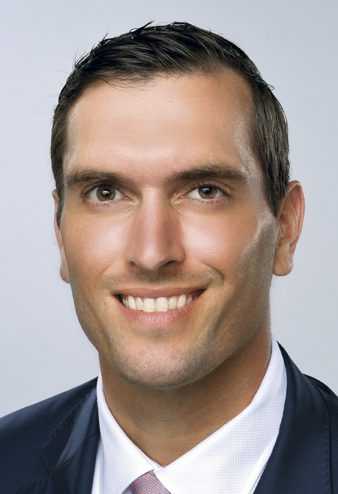 Other contributors
The virus is an obvious source of concern as the country responds to the medical and economic damage it has caused, but Ruff points out that non-COVID-19 causes also contribute to the desire for disability benefits.
"There's a growing population of gig, freelance or contract workers who have an expanding need for income or disability support," he says. "This has led the industry to find ways to balance the need for this support with the risk."
The growing need for disability insurance predates the pandemic, but the rapid increase in COVID cases increased the demand with new demographics, some of which are not linked directly to illness.
Aflac's own research confirms the trend, Ruff says. According to the 2020-2021 Aflac WorkForces Report, about   28% of U.S. employees say they have more than one job or gig—including part-time, freelance or contract work—and of those, 27% say the reason for having multiple jobs is to have access to employer healthcare benefits.
However, gig employees and many who work at home do not have access to health insurance, making them very financially vulnerable to illness and resulting disability. The industry has an opportunity to respond to the need for coverage, Ruff notes. Aflac research indicates that more than 80% of employers have expressed interest in offering supplemental insurance plans that cover costs associated with coronavirus or a future pandemic.
More than half of employers, about 51%, offer fully or partially paid disability insurance, and about 31% of employers offer employee-paid supplemental disability insurance, according to the LIMRA research.
COVID-19 mitigation efforts have not only led to more people working from home, but they have spurred an effort to make sure the coverage and the policy design are relevant to the increased needs, Ruff explains.
"Disability insurance traditionally is only available to individuals who are injured or disabled," Ruff says. "But what if I believe I qualify but am not necessarily ill? What if I can't work as a result of COVID exposure?"
The pandemic disables in unusual ways, he explains. COVID test results take days to come back and, after testing positive, individuals may be quarantined for weeks and may be unable to work despite having no symptoms or no traditional diagnosis. If a family member is ill and contagious, employees can't necessarily work until the family has tested negative—which could take weeks.
"How do we help? We are used to getting lots of information about the nature of a disability, but with COVID, we may not have that traditional information," Ruff says. "We are all learning about how to provide benefits and we think we can do it with the right risk control."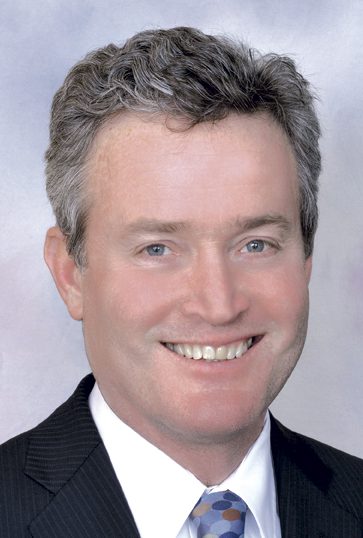 Strong interest
Phil Bruen, senior vice president of life and disability products at MetLife agrees that the pandemic has created a new interest in both disability insurance and life insurance as family income protection.
"The pandemic really raised concerns," he says. "People are much more focused on family security. Employees are looking for ways to support their families during this period."
Even though states are examining legislative solutions for paid medical leave, employers are also looking at their family leave benefits to support employees who may not only be ill themselves but may have to take time off to care for infected family members.
Employers are also highlighting their sponsored disability and life insurance benefits to encourage employees to enroll for their family's benefit and the benefit of the workforce. The value of both employer-paid and employee-paid disability insurance is more than just the value of the policy when an individual is ill and disabled, he added.
"Disability insurance contributes to employee well-being. Employees are less likely to be stressed if they know they have income protection, and they are more likely to be productive," Bruen said.
Bruen also says that bundling supplemental benefits helps build a broader spectrum of support during the pandemic. Hospital indemnity insurance and, critical illness insurance, for example, help families pay for expenses that may be related to a disability, such as childcare and transportation that are not covered by disability insurance.
MetLife's 19th annual U.S. Employee Benefit Trends Study confirms an increasing need among employees for disability and absence-related offerings. As employees approach a full year of coping with the financial, mental, social, and physical tolls of COVID-19, some are feeling more burned out and less holistically well than ever before, the research says.
Against the backdrop of this struggle to maintain family well-being, more than half (51%) of employees cite disability insurance (short-term and long-term) as a "must have" benefit.
In a 2020 open enrollment survey, disability insurance and supplemental life insurance rose to the top of employees' interest list, an indication that employees have recognized that value of those benefits. However, many employees don't feel that their employers' current offerings match their needs. According to MetLife survey findings, approximately one-third of employees say they don't feel like they have adequate disability insurance or family caregiver leave to feel protected through the pandemic (30% and 33%, respectively).
MetLife's annual benefit trends study from this year found employees who say their employer is currently offering benefits or programs to support or improve their well-being during the pandemic also feel significantly more productive (87%), engaged (83%) and holistically well (59%) than average.
David Healy, senior vice president of group benefits at Sun Life, notes that the pandemic has affected large sections of the economy in broad ways that extend beyond medical disability of employees. About 40% of employees have access to short-term disability and 35% have access to long-term disability as part of their employee benefits, but those benefits are not sufficient in protecting employees from all of the economic exposures.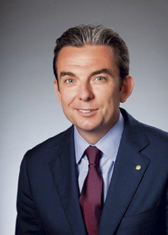 Trends and gaps
About one in four employees will use disability benefits, but many more will need benefits that cover other expenses, Healy says. Sun Life offers a suite of benefits that are evolving to fill in the gaps that disability does not cover, including hospital indemnity insurance and critical illness insurance, with benefits that extend beyond the usual cancer, cardiac, stroke and other illnesses.
When it comes to "long haulers"—patients who no longer test positive for the coronavirus but continue to exhibit symptoms and may have long-term lung or immune system damage—Sun Life's clinical team is monitoring ongoing evidence and emerging research closely, but Healy maintains it's too soon to understand what the long-term health impacts will be.
"The pandemic has given us another reason to revisit all of our supplemental portfolio of benefits," Healy says, "not only for policyholders, but also the agents and brokers who consult with employers and employees."
Part of the challenge of bringing the benefits of disability insurance to a broader audience is building better benefits education and enrollment technology, Healy says. Sun Life provides employers with a "virtual landing point" online where employees can track their benefits and learn more about coverage, as well as enroll in supplemental benefits.
Auto-enrollment is a new trend that insurers are promoting as a way to improve enrollment in disability benefits that employers are trying to encourage. Employees would have to opt out of the coverage rather than sign up for the benefit after becoming familiar with the policy provisions and their value.
Aflac's Ruff says the pandemic has also pushed the insurer to develop more support services to help employees learn about disability options wherever they are working and enroll online, with help from agents and brokers. As more employees work from home, fewer employees are available for workplace meetings or in-person meetings with agents and brokers.
Agent and broker role
However, agents and brokers are still the critical link between insurers, employers, and employees, adds MetLife's Bruen. He says the insurers continue to partner with various communication companies to build better information networks that support benefits education and enrollment and allow agents and brokers to maintain their relationships with employees and continue to service as trusted advisers to their employer clients.
"It's important to understand how agents and brokers, employers and employees interact in this time of pandemic and to provide resources that support those interactions," he says.
For more information:
Aflac
www.aflac.com
MetLife
www.metlife.com
Sun Life
www.sunlife.com/us
The author
Len Strazewski is a Chicago-based writer, editor and educator specializing in marketing, management, and technology topics. In addition to contributing to Rough Notes, he has written on insurance for Business Insurance, Risk & Insurance, the Chicago Tribune, and Human Resource Executive, among other publications.