AGENCY OF THE MONTH
FROM GENERALIST TO SPECIALIST
Getting organized helps Florida agency grow
"The agency primarily wrote personal lines, although we did have some commercial lines business," Rob continues. "The business grew with the town and was fortunate to be located where growth was happening. Along the way, we acquired several small agencies, including one in 1970 that had a contract with a carrier that has been with us ever since, making them our longest continuous company relationship.
"When I joined in 1986 on a full-time basis, I was doing a little bit of everything: bookkeeping, building inspections, anything that was thrown at me, making me, like many agents, a graduate of the school of hard knocks when it came to developing insurance expertise. We were still primarily involved in personal lines, but I found my way into our commercial lines arena and decided to focus on growing that business."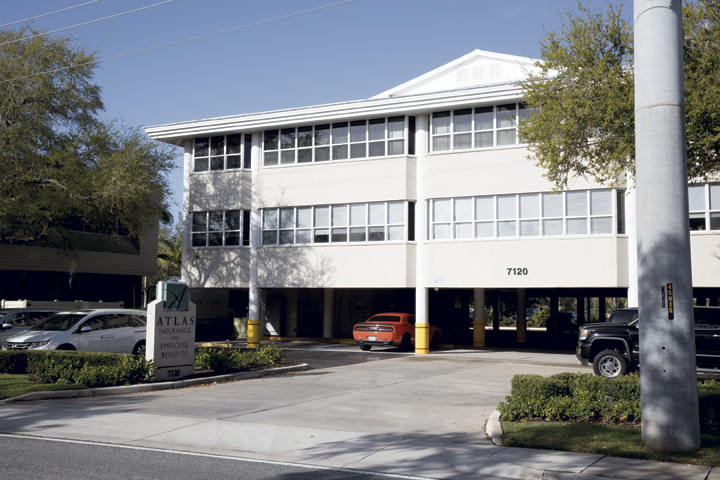 Commercial grows
That proved to be a propitious and timely decision, as only a few years after he began working the commercial book, Florida was hit by the costliest catastrophe in its history at that time, when Hurricane Andrew came on shore in 1992. The aftermath was a homeowners market in flux, with a number of companies going belly up and others leaving the state.
In 1994, "I was looking for someone to help me grow the commercial lines book, as well as share some of my leadership responsibilities," Rob remembers. "Darren Howard, CPCU, worked at a friendly competitor's agency. We had met at a number of industry functions and became friends."
"I had been working at the other agency for about seven years," Darren says, "and it became clear to me that I wasn't going to realize one of my goals if I stayed there. I'd always wanted to be an owner before I turned 30. Rob offered me the opportunity to realize that dream and I haven't looked back.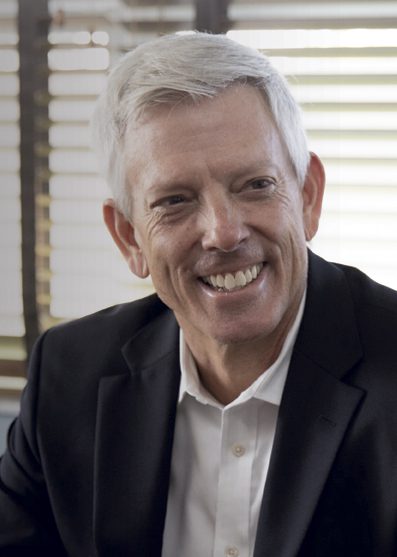 "My responsibilities quickly became the people," he adds. "I get the fun of managing all the day-to-day operations and also finding the right people to help us grow. And, it was becoming clear that one of the people we needed was a sales manager, someone who could provide a strategic approach to our sales effort, rather than the scattergun approach we were using that, admittedly, was bringing in lots of business, but we lacked focus and weren't managing our accounts. They were managing us.
"So, I recommended that Rob bring my brother-in-law, Tommy Kochis, CIC, CRM, on board and he said the only reasonable thing: 'I just brought in the first non-family owner. Let's see how that works out before I add another one.' Two years later, Rob took my advice and brought Tommy in as vice president and owner."
Epiphany, almost
"By the year 2000, we were growing rapidly," Rob says. "In fact, we had so much business, we didn't know what to do with it. We'd been invited to a seminar on perpetuation put on by one of our carrier partners. We thought that might provide us some guidance on moving forward and ways to handle business more systematically. We knew we needed to get organized. We just didn't know how.
"Well, one of the speakers at the seminar was Roger Sitkins. He opened our eyes. We took copious notes, got back to the office all charged up, and then never looked at the notes again, as day-to-day business demanded our attention. We all seemed to agree that, while Roger's ideas might be interesting, they were just a little too farfetched for us. And so, we returned to the avalanche of business that was coming through our doors, busier than ever and getting nowhere.
"I'll admit that having too much business is a nice problem to have," Rob adds, "but it's also tremendously frustrating when you have no way of controlling which business to focus on. It was about a year after the seminar that we three owners were conferring or, more correctly, complaining about the lack of organization and remembered Roger Sitkins.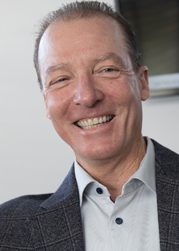 "Suddenly, his ideas didn't seem so farfetched. He'd talked about systematically segregating accounts.
"When we thought about that then, it was anathema to us; now, it started to make sense," Rob explains. "We were actually doing that in a non-systematic way. The most recent accounts through the door, along with the accounts where people were demanding our attention, were the ones that we were focused on. That wasn't a system. It was a way to almost guarantee that some important accounts, accounts that represented significant revenue, but didn't demand attention, could be lost to a competitor.
Epiphany realized
"I went to Roger and became one of the Sitkins 100," Rob says. "And we revamped the agency along his model. Our service changed from focusing on who's demanding our attention to one of who deserves our attention. That's not to say that service deteriorated for some. It didn't. Instead, we allocated our people resources more strategically, with each service person focused on certain segments of the business so that, thanks to that specialization, they were able to develop solutions for common problems that could be implemented quickly and efficiently."
"It also became clear to us that, as Roger advised, our producers needed to specialize so they could become experts in a particular field and really stand out from the competition," Tommy reports.
"We were all generalists," Rob adds. "As new producers came on board, we encouraged them to specialize. We did the same thing with account executives. Thus, we were creating a service team that could provide unrivaled service expertise in specific niches. Among the niches that became specialties were condo associations, construction and bonding, and nonprofits, to name a few. Interestingly, the latter niche actually helped us attract a superstar producer who wanted to specialize in non-profits.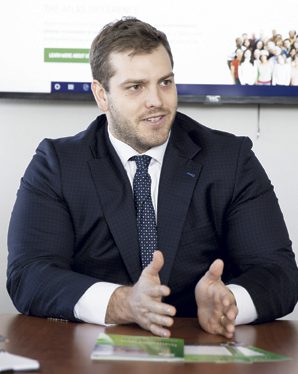 "For us," Rob continues, "that niche is a reflection of our culture. We'd always been involved in supporting the community that supported us. Both my father and grandfather emphasized the need to leave the world a little better than you found it or a lot better if you can manage that," he adds with a smile.
It's the people
Darren picks up on this by noting how the agency's focus on community involvement has "allowed us to attract some really fine people and they're the reason we're successful. I enjoy interacting with all these people (remotely these days) and they make me look good by doing all the heavy lifting.
"It's safe to say that every one of our 43 people sees their job as helping people and not just through the charitable work they do, but also by helping clients deal effectively with risk and working side by side with them when they have a claim," he adds.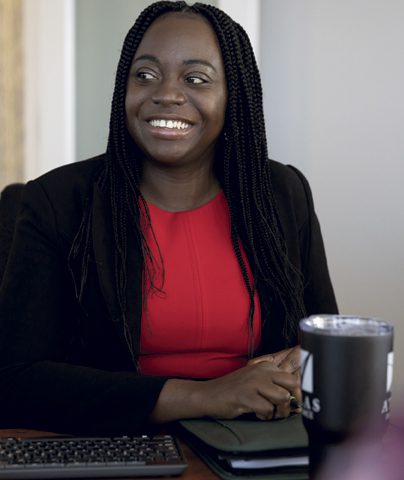 "You have to have the right people and you have to keep them. Retention of staff is just as important as retention of clients," Darren continues. "And we are very fortunate to have the right people.
"We look for people who are easy to connect with, because it all comes down to relationships and the first relationships are between staff members. That's where it starts and is then reflect-ed in the relationships our producers and account managers have with clients and the relationships we have with the underwriters and adjusters.
"I can't get off my soapbox without mentioning several examples of people who have been instrumental in our success. We invested in a full-time IT person who helped us get way ahead of the curve when COVID hit. We had close to 40 people working remotely and that went off without a hitch. He made certain they each had three monitors, so they could continue to provide the same level of service to clients despite the pandemic.
"We have a claims advocate who works with clients whenever there's a claim problem and I know she's doing a great job because I regularly hear from producers how her efforts have saved the account. She had a background as a claims adjuster and speaks their language. Recently, a client received a settlement check that was less than expected. Our claims advocate got involved and, within two days, the client had a check for the difference. Without her efforts, that claim would have been closed and we would have had, at best, an unhappy client and, at worst, a lost client."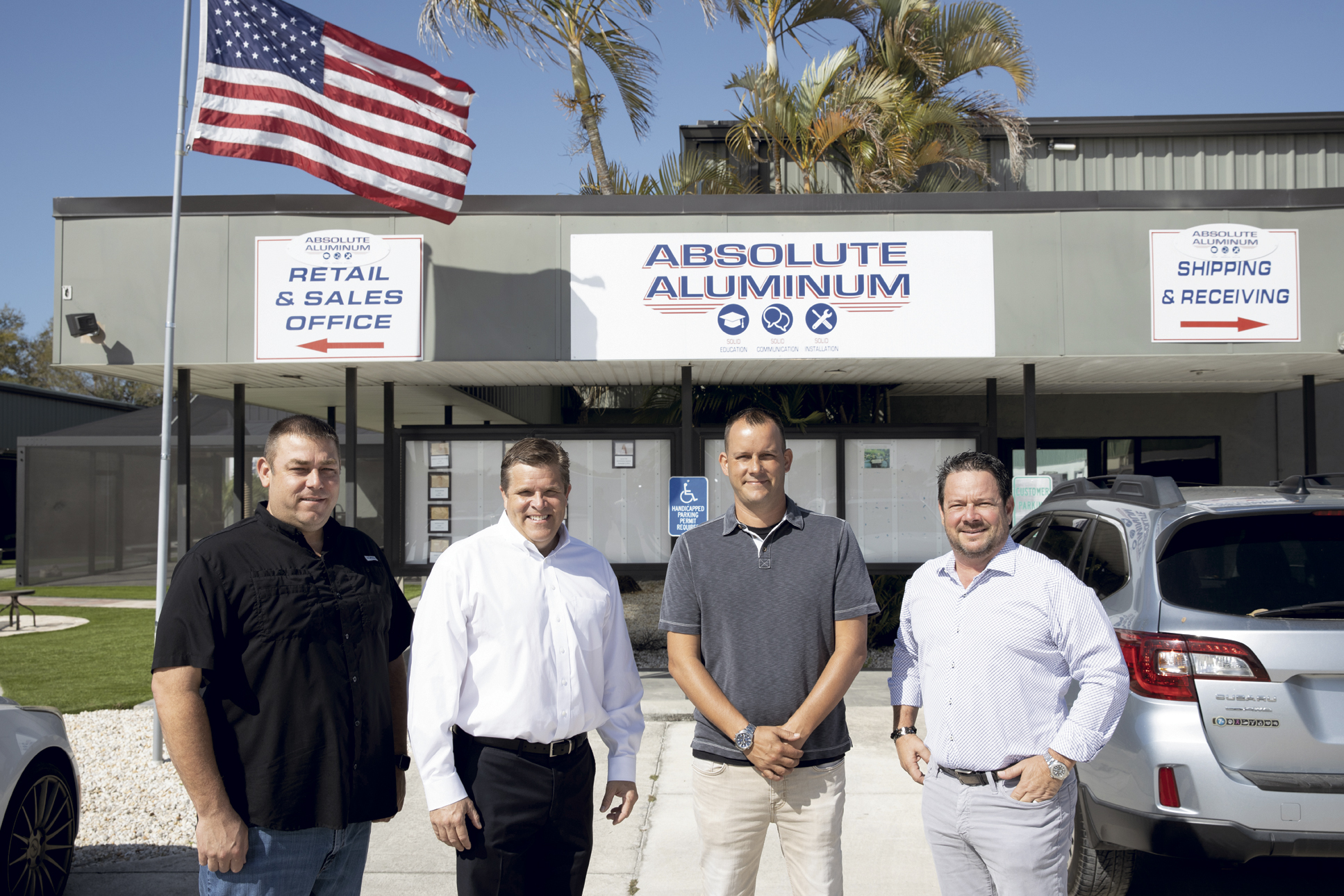 A commercial success
"About 20 years ago, we were still primarily a personal lines agency," Tommy remembers. "Thanks to Roger's emphasis on looking at where revenue came from, that has flipped. We are now 80% commercial. That has been accomplished in large part by our focus on specialization and on bringing in producers and account managers who implement that focus.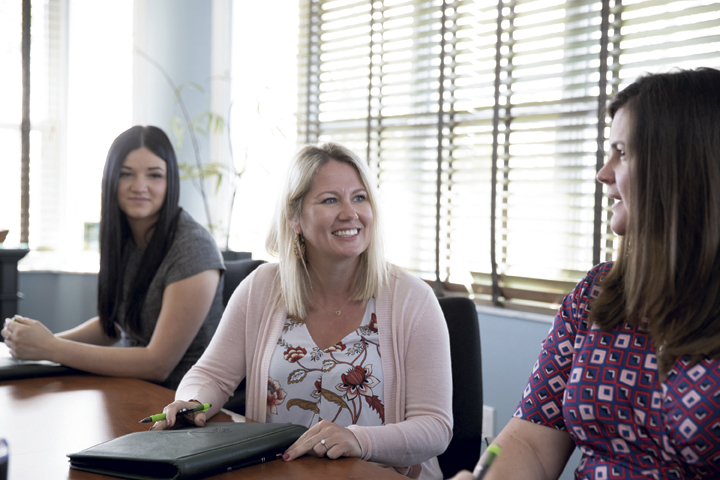 "Each niche has a producer and dedicated account managers," he adds. "My job is to find and train producers. For the most part, we go outside the insurance industry to find good sales people and then train them about insurance. We emphasize the goal of developing an expertise in one niche and staying in that niche.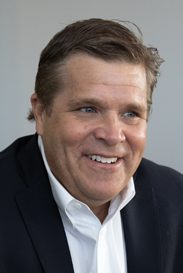 "And I'm brutally honest with them," Tommy says. "They're not going to get rich quick. Insurance is a marathon. You need to slowly build up your book of business to reach your five-year goal. And that's what I emphasize. I ask new hires where they want to be in five years. And then we start working on that.
"We actually have no sales goals for the first two years. Instead, we focus on pipeline development," he explains. "I want to see their behaviors, make sure there is no 'practice quoting', that they focus on maintaining an account strategy that includes careful scheduling and developing business with a minimum account size.
"Along the way, I show them how this slow, methodical approach will help them reach their five-year goal," Tommy notes. "We dig deeply into that. It's important to be realistic. Our investment in bringing on new producers is significant, so we need to make certain they understand and accept the long-term nature of our approach."
Rob concludes: "We're building for the future and for perpetuation. Every new hire is a potential new owner. These days, you're either for sale or you're not. We're not. But we're fortunate that many people ask. It means we're heading in the right direction and that our success is noted. Even during COVID, we've continued to grow and hired new people."
With its commitment to hiring new people, the agency has added three new producers in the last year bringing its total to 10.
Tommy reports that the agency has "enjoyed organic growth of 14% a year, with 98% retention over the last three years." That certainly makes a clear statement as to why Rough Notes has chosen to recognize Atlas Insurance as our Agency of the Month.
The author
Dennis Pillsbury is a Virginia-based freelance insurance writer.
Main Photo: From left: Vice President Tommy Kochis, CIC, CRM; Vice President Darren Howard, CPCU; and President Rob Brown visit Marie Selby Botanical Gardens, a long-term agency client and a recognized staple in the Sarasota community.