DISABILITY INSURANCE DURING A PANDEMIC
Managing claims and confusion from the coronavirus
By Len Strazewski
It started with a bad cough and then progressed to pneumonia and then hospitalization. A hundred thousand or more failed to survive and tens of millions became unemployed.
In a matter of months, the COVID-19virus grew into a pandemic, straining health systems throughout the world, and in the United States, also challenging employee benefits such as short- and long-term disability insurance that were designed to protect individuals from loss of income from injury or disease.
Insurers and their agents and brokers are struggling to find ways to manage disability claims and the confusion resulting from the coronavirus and local public health directions that call for exposed individuals to stay home for at least 14 days. But whether or not the benefit meets the needs of afflicted employees is still a question that needs to be asked as employers and the insurance industry look to the future.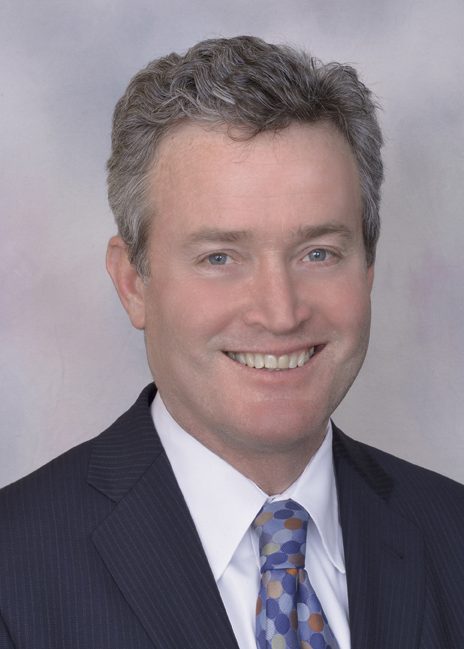 In the early stages of the pandemic, "We saw patterns of claims that followed the same patterns as the Centers for Disease Control and Prevention (CDC) infection rates," explains Phil Bruen, vice president of group life and disability products at MetLife in New York. "But later on the pattern started to change."
As CDC guidelines led to stay-at-home instructions and deferred non-emergency medical procedures, claims actually started to decline. "Once offices closed across the country and shelter-in-place measures were implemented, people started driving less and reducing other outside activities, leading to fewer accidents and related short-term disabilities. Deferred elective surgeries due to guidelines from hospitals and local governments resulted in fewer typical short-term disability claims for recovery, at least temporarily."
However, some employees lost their coverage when employers began layoffs and others retained coverage while furloughed, though their disability insurance did not compensate for time off even though the pandemic was the reason for the furlough.
Confused? So were many employees who did not know if they were covered for COVID-19 issues.
A recent MetLife survey polled 3,795 employed U.S. adults, ages 18 to 62, for Disability Awareness Month in April. The survey indicates that about 50% of respondents believe disability-related benefits would best support them during continued COVID-19 pandemic leave and about 47% said family care-giver leave would best support them if they were out of work during a COVID-19 illness.
Nearly half, 48%, agree or strongly agree that the pandemic will increase their likelihood to enroll in the benefits at work. However, approximately one-third of employees said they do not feel like they have adequate coverage to feel protected through the pandemic.
MetLife researchers note that these results indicate that employers have an opportunity to increase communications to ensure that employees understand how much coverage they should have, and that providing the right mix is critical to easing employee stress and improving their well-being during the COVID-19 pandemic.
The survey also found that:
Identifying the right mix of benefits and insurance products can help alleviate employees' top stressors, which 61% of respondents identified as monthly expenses and 19% identified as their ability to remain physically active if suddenly unable to work due to their or a family member's serious illness or injury during the pandemic.
Offering a range of stay-at-work and return-to-work programs such as flexible working hours, training programs and financial wellness programs can help support employees' holistic well-being and help navigate work-life boundaries after returning to work.

As for the top benefits/programs that would alleviate their concerns, about 61% of employees rank flexible working hours; 21% rank financial wellness programs such as financial coaching, student debt forgiveness/reimbursements; and 20% rank access to training/re-training programs.
Bruen says that while the situation is a challenge for employers, insurers, and their agents and brokers, it also presents an opportunity for them to better communicate the value of disability benefits and life insurance and to improve coverage and services.
Disability insurance and related services are changing to meet the needs of employers and their workers, he says, and MetLife is developing new riders designed to meet the needs of specific employee groups, such as healthcare workers who have unique exposures.
The pandemic has also created a need for more effective enrollment procedures, including off-cycle enrollment as workers leave and enter jobs. Bruen says employers should consider auto-enrollment to facilitate employees' access to benefits.
Ann Marie Leary, vice president of field service and account management at Reliance Standard in Philadelphia, agrees that the pandemic is forcing evolution of coverage and services.
"For the last two-plus months, we have mostly dealt with questions about how policies are equipped to deal with something like COVID-19, and—even more important—how administration practices are equipped to deal with a fairly massive workforce reduction that most employers agree is temporary," she says.
"Most employer clients we talk to today—and we have spoken personally with more than 90% of our disability policyholders—are bullish on finding a way to continue coverage for their employees that have been furloughed or laid off. Where they can, they are exploring paying benefits across furlough periods; when that doesn't work they are looking for plan solutions, ways to continue or reinstate coverage with no penalty to the affected employee."
Leary says employers are starting to think about how COVID-19 could impact their benefit planning for 2021 and beyond. "There's an opportunity to adjust funding and plan design, offer new voluntary coverages, or simply do a better job of educating employees as to how legacy coverages work and why they are valuable, using recent, real-world examples," she says.
Many employers are also working on ways to provide continuation of coverage to furloughed workers who they expect will return to jobs after the pandemic.
"By our calculation, based on our policyholders, about 95% so far are attempting to secure continuation of coverage for employees who have been impacted by a layoff, or even a reduction of hours," Leary says. "Most clients believe the staffing and payroll impact of COVID-19 is absolutely temporary, and they are planning for a return to pre-pandemic levels.
"Even though we have never seen anything quite like this before, and everyone agrees we will all be changed by it in some ways, there is a general foundation of optimism that we will move past COVID-19 in the foreseeable future," she says.
The insurer has also adjusted employee leave benefits for employers whose disability benefits will not cover workers who are not actually sick and disabled with the virus,
"Many larger employers who self-insure their short-term disability plans have sought to add or modify plan provisions related to quarantine coverage," Leary says. "At Reliance Standard, we created a pandemic leave program for our leave administration clients with personal leave-of-absence coverage. We also added and redeployed resources to be able to help clients track and manage COVID-19-related leave requests, both paid and unpaid."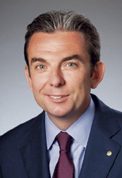 Employers are hurting, she adds, and that hurt is likely going to last longer than anyone wants it to. "They are largely motivated by doing right by their employees, for the right reasons, but getting them back to work and trying to maintain continuous coverage is going to take its toll. We will likely see cost shifting from employer paid to voluntary disability plans in the coming enrollment cycles.
"That's the bad news," she continues. "The good news is more people will emerge from COVID-19 really under-standing the value of keeping some part of their paycheck when sidelined by an illness. And if we—carriers, brokers and employers together—can clearly explain the application of these important benefits, and keep them affordable, we should be able to help more people be prepared for it."
David Healy, senior vice president of group benefits at Sun Life in New York, says that while it may be too early to tell where the disability insurance market is headed in the future, COVID-19 has raised everyone's consciousness about the need for short- and long-term disability insurance.
"Even before the pandemic, there was a slow shift toward voluntary through an employer's plan," he explains. "Employees and their employers seek portability of benefits, and as a result of the pandemic, employers are seeking ways to support their employees."
Many employers are seeking ways to continue coverage for furloughed employees and broaden coverage beyond the usual boundaries of disability policies. Critical illness insurance offered by the voluntary market is one option that can increase coverage for COVID-19 expenses, and interest in that coverage has been on the rise.
A better basic education is important to inform employees about their benefits and their options for continuation of coverage and portability, he says. And as employees do or do not return to an office environment, employers and their agents and brokers will need to redesign the annual enrollment events to accommodate a new generation of workers.
Healy says that enrollment will need to move toward a "virtual event" that will allow at-home workers to explore benefits and make their enrollment choices in a more effective way. Better delivery and enrollment processes support employee use and the value of disability benefits.
Sun Life already partners with several technology platforms that provide employer and employee support, including Maxwell Health and Employee Navigator, and Ease—which provides comprehensive information trans-mission and management of employer-paid and voluntary benefits. Healy expects those platforms will help employers be connected to employees and help them manage their use of benefits.
For more information:
MetLife
www.metlife.com
Reliance Standard
www.reliancestandard.com
Sun Life
www.sunlife.com
The author
Len Strazewski is a Chicago-based writer, editor and educator specializing in marketing, management and technology topics. In addition to contributing to Rough Notes, he has written on insurance for Business Insurance, Risk & Insurance, the Chicago Tribune and Human Resource Executive, among other publications.