Agency Partners
BOLD IN STRATEGY
Orchid Insurance brings deep-down underwriting to tough classes
By Elisabeth Boone, CPCU
How do you consistently achieve double-digit growth in what many experts believe is a hardening market? How do you turn around quotes in five minutes and provide up to three A- or better carriers—and enjoy a 98% quote-acceptance rate? And how do you achieve these results when you're tackling some of the toughest classes in the business?
In search of answers to these and other questions, we spoke with Brad Emmons, chief executive officer and president of excess and surplus (E&S)provider Orchid Insurance of Vero Beach, Florida, and Kathy Cody, executive vice president and chief operating officer.
Orchid Insurance was established in 1998 after Emmons and three partners saw an opportunity in the excess and surplus catastrophic homeowners market to bring together sophisticated underwriting solutions and agency-friendly technology. Since then, the managing general underwriter has grown significantly in terms of both new product lines and geographic reach. Orchid represents more than 30 carriers, all rated A- or better by A.M. Best, and places business on behalf of some 5,100 retail agencies and brokerages. The firm is licensed in all 50 states.
In 2015, Orchid acquired Coastal Agents Alliance, a managing general agent in West Atlantic City, New Jersey; the transaction increased Orchid's reach into the northeastern market. In 2016, the firm bought Platinum Partners, a New England-based wholesale brokerage firm that focuses exclusively on the high-net-worth personal lines market, adding several states to its territory. In 2018, TowerBrook Capital Partners LP, a private equity firm, acquired a majority interest in Orchid.
Orchid has exclusive E&S personal and commercial programs for coastal risks from Texas to Massachusetts, including the Gulf. On the homeowners side, it includes multiperil, wind only, ex-wind, several primary and excess flood products, inland marine, a wide variety of forms (HO3, HO5, HO6, DP3), builders risk, named storm options, primary, secondary, seasonal, vacant, rentals short-term rentals and much more.
Business owners policies are available for office, retail, mercantile, habitational, homeowners associations, lessor's risk, mobile home/RV communities, self-storage, and hotel risks. Monoline property policies are targeted to churches, manufacturers, pharmacies, warehouses, fitness centers, motels, and lessor's risk.
Complementing these offerings and available in all 50 states are commercial package, small property, high TIV (total insurable value) property, wind only, excess property, inland marine, earthquake, general liability, contractors, umbrella/excess liability, liquor liability, professional liability, environmental, cannabis, and rental dwelling schedules.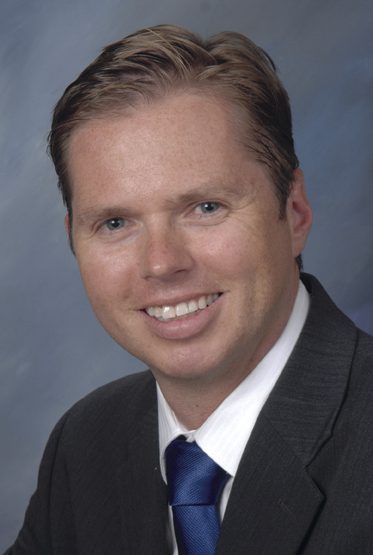 Appetites and access points
Orchid boasts an incredible 98% quote-acceptance rate. Niche focus, education and investment help contribute to this extraordinarily high figure. "We're a specialist MGA/MGU in the distribution segment," Emmons explains. "It's a combination of educating our distribution partners on our underwriting appetites and product offerings, and providing solutions and access points to carriers.
"We believe that with our segments of property CAT, residential, and small commercial, we offer a solid value proposition and do a good job of educating our customers about what we like to write and what would be eligible for our existing capabilities," he adds.
Orchid has achieved a double-digit growth rate in every year since 2009—despite active hurricane seasons in recent years and competitive market cycles. "It starts with ownership alignment," Emmons says. "We made the initial transition to private equity in 2014 to professionally transform the capabilities of the organization and stay relevant in the value chain. The organization tripled in size since 2014."
Private equity has brought added-value ownership in the form of intellectual capital, investment in resources, and the ability to attract talent. "It's all about people and execution," he adds, "so it has been a steady investment in a high-performing team that follows our core values and is building out our platform with an entrepreneurial spirit.
"Our value to carriers and agents is centered around underwriting profitably; that allows us to continue to provide product to our distribution partners," Emmons says. "Orchid has been able to maintain our disciplined focus around underwriting expertise, and that has fueled our ability to grow."
Accelerating growth
According to Emmons, in 2014, the firm had 35 or so employees and $90 million in premium. "Today we're targeting over $300 million in premium and 165 employees," he explains. "We're looking to double or triple in size again over the next five years under our new private equity ownership. We are attempting to be bold in strategy, which requires a significant amount of investment." In 2020, Orchid is launching a new admitted property carrier, standing up a new commercial property MGU, and leaning into the hard property market with more proprietary solutions such as its own captive formation and implementation.
"Orchid has gone from a privately held business to a professional private equity portfolio company, and part of that transformation has been expanding our internal capabilities. We've brought a lot of talent into the organization in the last four or five years," Emmons says.
Included in that expanded talent pool is Kathy Cody, who came to Orchid from Farmers, a company that employs almost 21,000 workers. "I was ready for the transition," Cody replies. "I had worked at Farmers for a long time, most recently as chief operating officer for personal lines, and I was excited about the opportunity to leverage my experience and be part of Orchid's overall expansion plans."
When a recruiter called Cody to tell her about an opportunity with Orchid, she researched the company to see if it would be a good fit for her interests, skills, and talents. "When I met the executive team in person, it was phenomenal," she recalls. "I was familiar with TowerBrook Capital Partners and was pleased to see that they were serious about putting capital into the business.
"I was excited to have the chance to join the company and really make a difference," Cody says. "I enjoy transforming operations. When I am getting my hands dirty, streamlining operations and working through tough markets, I have the most fun."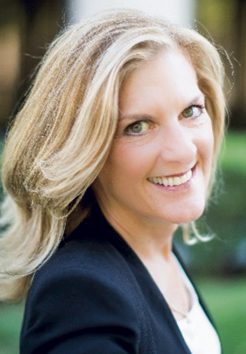 Underwriting and relationships
Selective, sophisticated underwriting is at the heart of Orchid's operating philosophy. "We add value in the chain for carriers with our underwriting capabilities and our track record," Emmons says. "We aim for a highly efficient deployment of capital, and we have to deliver when tested, as was the case in 2017 and 2018 with Harvey, Irma, and Michael.
"We are very proud of our inception-to-date loss ratios and would boast that they are best in class. We remain focused on continuous improvement and having a more refined view of the risk that includes incorporating our practical experience, use of models and third-party data, adequately pricing the risk, full inspection of the risk, and proactive portfolio management," he adds.
Cody concurs. "Our underwriting team takes all the data they've gathered and they might say, 'All the data looks great, but maybe the pride of ownership isn't there,' and they can decide not to underwrite the property. It shows in our numbers."
Other factors play an important role in Orchid's ability to sustain success. "I view it on two different levels," says Emmons. "First is our positioning with respect to carriers and specialty markets. In my view there's going to be a healthy transition in terms of a flight to quality, and quality means a demonstrable track record, proven results, and ability to execute on scale. Turnkey infrastructure, technological capabilities, strong data analytics, and how these factors pertain to underwriting success are paramount."
On the distribution side, Emmons says, "Orchid is for the most part direct to retail. We deal with the large, medium, and small markets, the consolidators, the big brokerage houses, and everybody in between. Retail agents are looking for the path of least resistance: easy to do business with, technology that allows the agent to enjoy some efficiency, and delivering unique and proprietary solutions. That combination, along with having good solutions in house that you can only get from Orchid, provides a sticky value proposition."
Challenges and opportunities
The organization, like many others, faces a challenging work environment, right now and in the days to come. "In the near term everything is COVID-19, but Orchid hasn't had to make any major shifts to accommodate the pandemic because we're used to dealing with hurricane disruption," says Emmons. "What we are seeing in the market is some major displacement, dislocation and constriction of capital driven by increased reinsurance losses and big macro changes.
"That has made it difficult for customers, who are going to experience larger rate increases," he notes. "Our challenge is being able to meet the increased demand, and that is something we're focused on at the highest levels."
Cody adds, "Orchid's strongest selling point is its high-quality service. We're a company that's growing rapidly, so the task is to look at what will get us there: the scalability of our technology platform, prioritizing where to make those targeted investments so we can keep our focus on our high-quality service.
"We're undergoing that review right now, and it's exciting because it delves into all aspects of the business," Cody says. "We are looking at it with an eye toward innovation and insurtech solutions. Our timing is perfect for this kind of work because we are about to pivot our platform to scale so we can take advantage of them."
"MGAs/MGUs are going to stay at the forefront of interest and popularity because they're specialized, agile, and can deliver to scale," Emmons says. "Carriers will continue to use them. For us, it's about execution: being able to bring value to our carriers and our agents."
For more information:
Orchid Insurance
www.orchidinsurance.com