SPECIALTY LINES MARKETS
ENVIRONMENTAL AND POLLUTION INSURANCE
Despite the growing scope and severity of current losses, resolution of legacy losses makes for a relatively stable market
By Joseph S. Harrington, CPCU
---
"The upward trend of environ- mental claim severity and frequency continue in 2021," says USI, a major national insurance brokerage in its 2021 Mid-Year Commercial Property & Casualty Market Outlook report.
Given that observation and given the prevailing hard market conditions in most lines—especially commercial property, commercial auto, and umbrella/excess liability—one would think that buyers and providers of environmental and pollution insurance would be operating in distress mode.
Participants in that market are certainly not immune from the general stress in insurance markets, but USI finds that the market for environmental coverage has expanded to more than 50 carriers, despite the withdrawal of some big players like AIG and Zurich Environmental.
The result is "significant competition and more customized solutions, all with a much better risk-trade for buyers," USI reports.
Market stability
"Within the past year, rates have remained generally flat for primary general liability policies when combined with contractors' pollution liability and professional liability," says Beth Linton, vice president of Environmental Underwriting Solutions (EUS). "Stand-alone contractors pollution liability and construction professional liability are actually less expensive than in years past and it appears the softening with these coverages will continue."
Regarding site pollution, Linton notes "a tightening of well-tenured markets" and rate hardening in some of the higher risk classes, including healthcare facilities and residential properties. "For other lower-risk facilities, the rates have remained mostly flat," she says.
To be sure, the "more customized solutions" cited by USI include some more-restrictive conditions, according to Chris Bunbury, president of Environmental Risk Managers Inc. (ERMI), an insurance wholesaler specializing in environmental coverage.
"Some carriers are readjusting their book by lowering [limits] or eliminating certain kinds of pollution [coverage]," he says. In addition to virus exclusions added in response to the COVID-19 pandemic, Bunbury finds that accounts are seeing more underwriting scrutiny for recently recognized contaminants such as glyphosate and PFAS.
Bunbury adds that "carriers that offer multi-year policies are shortening the policy terms. Some carriers won't offer more than three years. Some may offer up to seven, but 10-year policy terms are becoming a rarity."
Despite all that, "competition continues to keep premium increases, if any, at a minimum," he says, while capacity remains stable. "The market has been performing well and meeting insureds' environmental needs."
According to environmental insurance specialist Kellie Vazquez, the growing range of environmental risk exposures and losses is creating a steady demand for coverage. Vazquez serves as senior vice president for environmental technical services for Charles Taylor, a leading international claims adjusting firm.
"Coverage has had to expand to [meet the needs of] the evolving market," she says. "As events unfold there are changing definitions of what constitutes a pollutant or a contaminant. Also, advances in detection technologies and remediation capabilities [allow for] broader coverage."
CATs and COVID
The release of contaminants triggered by natural disasters such as windstorms, floods, and wildfires has emerged as a major concern for writers of environmental and pollution coverage.
"The greatest demand for growth [in coverage] follows catastrophic events," says Vazquez. "Increased demand for insurance arises from water-related events and the subsequent mold damage, and from the soot, dioxin, and other contaminants released following fires."
In all, she says, "there are more catastrophic events which are lasting longer and thus expanding the life-cycle of environmental losses."
"Pollution polices do not exclude acts of God," says Bunbury. "Pollution claims that result from a natural disaster should have coverage under a pollution policy, and I can tell you such claims are trending up."
The COVID-19 pandemic was a natural disaster of catastrophic consequences for many enterprises and, while the coronavirus was not necessarily regarded as a pollutant, its emergence and persistence added to growing concerns about indoor air quality as an environmental concern.
"There has been an increase in claims related to hotels and the hospitality sector regarding mold and indoor air quality," says Linton. "The pandemic illuminated the importance of better indoor air quality and air circulation. Also, lower occupancy in hotels decreases water flow which can also decrease disinfectant levels and increase the risk of Legionella growth."
According to Bunbury, environ-mental insurers are responding to the coronavirus much as they did to the surge in mold claims in the early 2000s, with some excluding virus-related losses outright and others offering minimal coverage under a separate limit "after detailed underwriting and vetting has taken place."
Looking ahead
In light of recent experience, agents, brokers, and carriers will be utilizing catastrophe modeling and forecasting to detect areas of increased demand for environmental coverage, says Vazquez. "The impact of global warming and climate change [will be]huge increases in the frequency of events, thus [creating] more opportunities for environmental coverage," she says.
"Within the past year, rates have remained generally flat for primary general liability policies when combined with contractors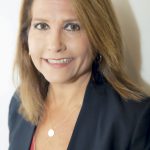 pollution liability and professional liability."
—Beth Linton
Vice President
Environmental Underwriting Solutions
As climate change drives innovation in renewable energy, Linton sees more opportunity for insurance agents and brokers who specialize in environ-mental coverage for that sector. "Understanding environmental coverages for alternative energycontractors and consultants will ensure continued growth," she says. For his part, Bunbury finds that "as insureds become more environ-mentally [aware], they understand the negative financial implications an environmental liability could have on their financial strength, and they see the value pollution insurance adds to their business." Also, he adds, "[Business] contracts requiring pollution insurance have become more the norm than in the past. Even contracts that do not require pol-lution insurance tend to contain a clause requiring 'environmental indemnification' of one party to a contract by another."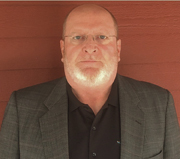 "As insureds become more environmentally [aware], they understand the negative financial implications an environmental
liability could have on their financial strength, and they see the value pollution insurance adds to their business."
—Chris Bunbury
President
Environmental Risk Managers Inc.
Faced with contractual obligations to carry environmental insurance and/or indemnify another party for a pollution claim, Bunbury advises that "environmental insurance tends to be the most economical option compared to self-insuring, or relying on a letter of credit, a bond, or monies in escrow.
To help producers capitalize on the growing opportunities in environmental and pollution coverage, ERMI and CIC Services, LLC, a captive insurance management firm, have established EnviroCap, a single-parent captive that can address coverage exclusions and gaps by writing coverage directly for otherwise uninsured exposures.
For more information:
Charles Taylor
www.charlestaylor.com
Environmental Risk Managers
www.environmentalriskmanagers.com
Environmental Underwriting Solutions
www.eususa.com
The author
Joseph S. Harrington, CPCU, is an independent business writer specializing in property and casualty insurance coverages and operations. For 21 years, Joe was the communications director for the American Association of Insurance Services (AAIS), a P-C advisory organization. Prior to that, Joe worked in journalism and as a reporter and editor in financial services.
"The impact of global warming and climate change [will be] huge increases in the frequency of events, thus [creating] more opportunities for environmental coverage."
—Kellie Vazquez
Senior Vice President, Environmental Technical Services
Charles Taylor