AGENCY OF THE MONTH
EVERYDAY  PEOPLE …
… Doing extraordinary things for clients at this Massachusetts agency
By Dennis H. Pillsbury
When Berry Insurance, Franklin, Massachusetts, was nominated to appear as our Agency of the Month, President Kaitlyn Pintarich expressed surprise. "We're just everyday people," she exclaimed. "All we really do is try to be open and honest with each other and with our clients," she continued, "and to continuously better ourselves."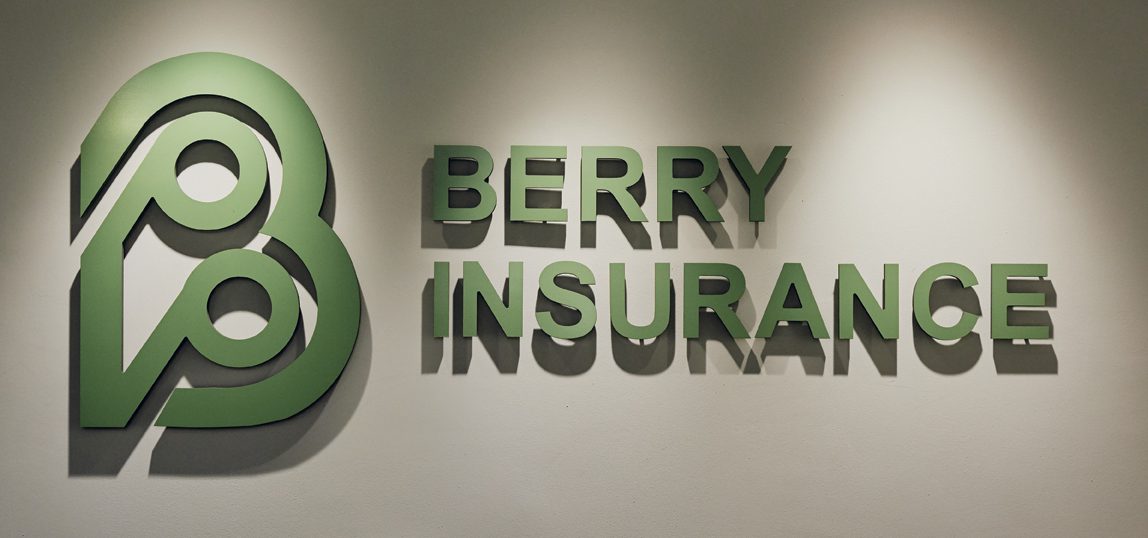 Interestingly, Berry Insurance was founded in 1922, just a few years after the Spanish Flu pandemic, by Johanna Berry. Johanna started out as a "kitchen broker," selling out of her home. She was succeeded by her son, Henry, who, in turn, was followed by his children, Hank, Bob and Patricia. Bob bought out his siblings and was the sole owner when Kaitlyn joined the agency in 2003.
A marketing major at Bryant University in Rhode Island, Kaitlyn interviewed with recruiters from several major insurers before graduation, but decided she really wanted to work with a smaller firm. "I talked to Berry Insurance and, after eight interviews with them—where I got to know the people and saw how the agency supported its clients and its community—the agency looked like it would be a perfect fit," she adds. "Fortunately, they agreed with my assessment and I was hired."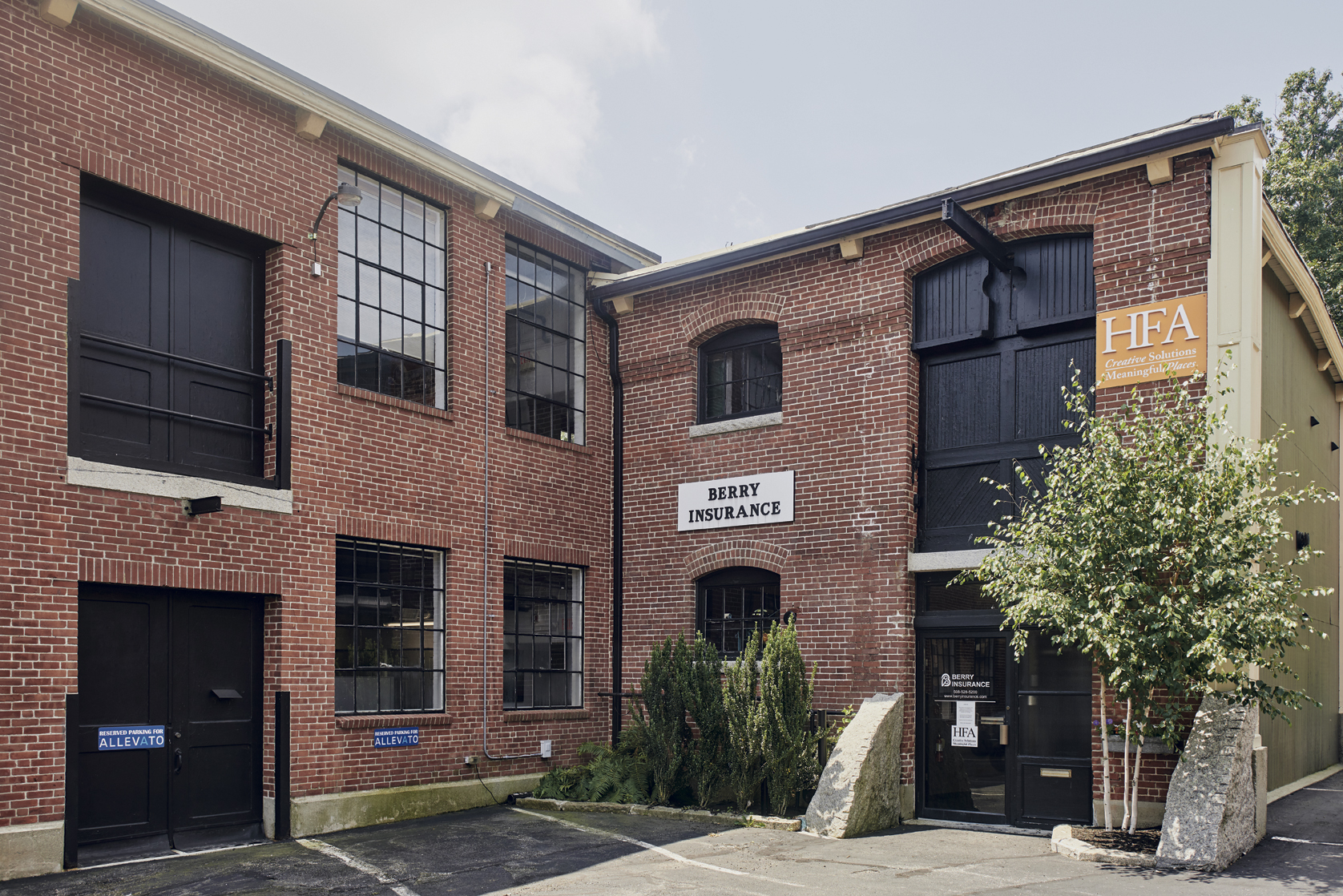 Her husband, Chris Pintarich, who met Kaitlyn at the university, joined in 2005. He currently is vice president of the agency, where he heads up the sales effort. "I had attended all the company outings as Kaitlyn's 'Plus One,'" he points out with a smile, "and really liked how the agency treated its people and clients. So I applied to work there and, after nearly a dozen interviews, I was hired."
In 2017, Bob Berry sold his ownership to the Pintarichs and retired.
Becoming a client resource
Under the new ownership, the agency continued the traditions of focusing on community and clients. Kaitlyn has put her marketing degree to good use, not just by working with the sales team to develop approaches that support the sales effort, but also by making her expertise available to the agency's clients and to the community. She teaches marketing part time at Bryant and works with clients to help them in their marketing efforts.
"We try to work with clients in areas beyond just insurance," Kaitlyn says. "Our goal is to become a resource for them in any way we can. We do a lot in the area of education—offering seminars on a number of topics that we found were of concern to our clients, including ones on using social media and understanding Google reviews.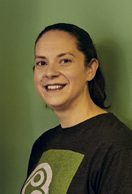 "We've invested heavily in technology and our own web presence, and we leverage that to help client partners with their own social media efforts," she explains. "At the same time, when we need to engage a vendor or contractor for something, we always try to shop locally and with our clients first, when possible. And of course, we also support their fundraisers."
Kaitlyn says her marketing background taught her to look at everything from multiple angles. "In everything we do, I always ask several questions: 'Is this beneficial for our clients?' 'How does this help our clients, employees and community?' 'Besides insurance—where we know we do a great job—what other issues affect our clients?' 'How can we be more helpful to our clients?' A lot of times, I'll make a quick phone call to clients and simply ask them what they are struggling with," Kaitlyn explains.
To help build the client-first culture at Berry Insurance, Kaitlyn had agency team members read the book They Ask You Answer by Marcus Sheridan, founder of digital sales and marketing firm Impact. In addition, the agency has contracted with Impact, which Kaitlyn says has driven "tremendous growth in team collaboration, education and client relationships."
Each week, team members share questions they've been asked by clients and prospects. "We compile those questions and as a team, answer them—honestly and transparently," Kaitlyn notes. "We publish the blogs in the online learning center area of our website."
According to Corin Cook, content marketing specialist at the agency, "Those blog articles are designed to help current clients and future ones better understand risk and insurance topics," she says. "Our goal is to build an extensive content library that can be used by employees and by customers and prospective customers.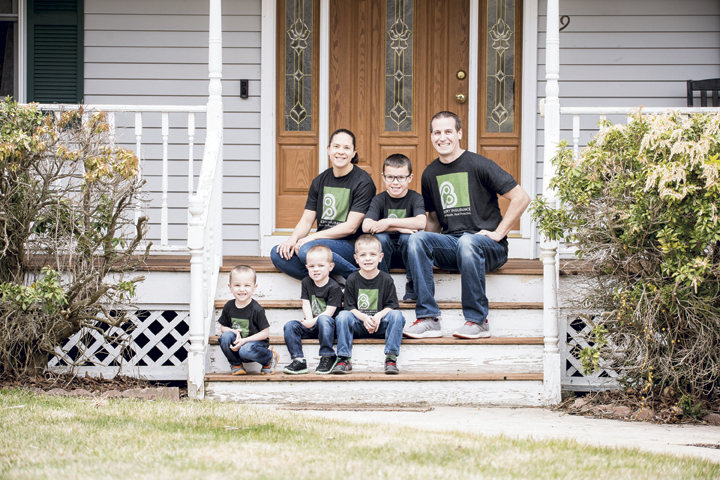 "If a client or prospect client has a similar concern as another of our clients, we want to be able to send out materials that will address their concerns," she adds.
Corin, who joined the agency in December, majored in journalism and public relations but rejected a career in PR because it felt a little too 'salesy.' "Berry Insurance has given me the opportunity to be completely honest," she says. "The philosophy is to be open and up front.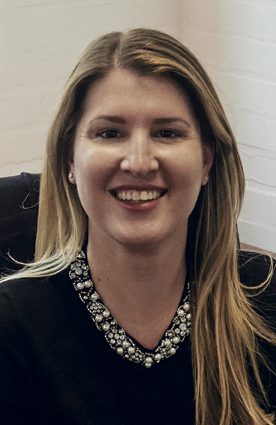 "We don't hide the issues when we talk with clients or prospects," she adds. "We point out the limitations with a certain coverage as well as the good points. We don't want anyone to be uninsured or underinsured, and we certainly don't want anyone to be blindsided when they have a claim.
"During the interview process, agency team members' candor really appealed to me, and now that I'm here, another aspect of the agency philosophy—their appreciation for employees—is also apparent," Corin notes. "I knew nothing about insurance when I came on board. Kaitlyn saw that as a plus, because it meant that I would explain insurance and other concerns without resorting to industry jargon.
"Kaitlyn and Chris explain the insurance to me, and I educate the public based on what I've learned," she adds. "It works really well."
This online education focus augments the agency's real-time responsiveness. "We have developed our agency technology around what our clients want," Kaitlyn says. "We work with customers in whatever way they prefer; the mode of communication is up to them, although today, a lot more is virtual in the current environment because of COVID-19 concerns.
"Our focus on 'friendly' technology has been especially useful in building relationships today," Kaitlyn says. "Many of our customers have gotten to know our people from our website, where anyone can schedule a one-on-one video chat. In addition, I am available on our online chat every day from 7 in the morning until 9 in the evening to answer questions and respond to requests."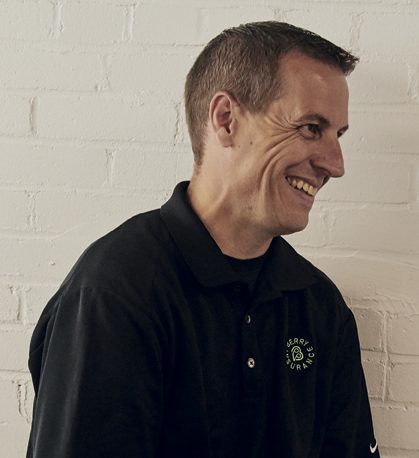 Yin/Yang of sales
Chris readily admits that, in his role as head of sales and leader at the sales meeting, "I can sometimes be blinded by the sale. But our goal is to find those clients who appreciate us for our honesty and our focus on finding them the best coverage. We have to find the solution that's best for the client without consideration of the commission.
"It's tough for a guy who looks to bring people to 'yes' when I recognize that we have to say 'no' to shoppers who are only interested in price," he adds. "So, at sales meetings, Kaitlyn and I serve as the Yin and Yang so that we ultimately come up with the same message of leading with risk management and protection for customers who value that and value us because of our focus.
"That part of our job has been especially tough these days," Chris continues. "We always do a walk through, or we drive around a site for our construction clients, for example, to make certain they have the right coverage.
"Workers comp is a huge part of the commercial coverages for our clients in several of our niches, which include public entities and larger contractors," he adds. "In order to make certain that they have the right coverage and that everything is covered, we use a risk management approach to comp. We want clients fully prepared for an audit ahead of time."
The same risk-focused personal approach applies to other lines. "Recently," Chris notes, "I did a drive through for a prospective account we were quoting, and I found that there was a building the prospect did not have covered on their existing insurance program. Being personally involved and not outsourcing work makes things easier.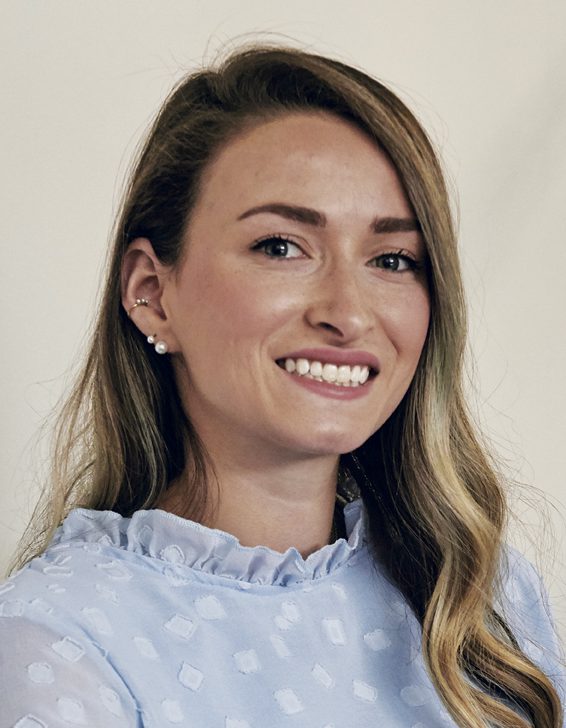 "We also do complete account reviews with clients at least once a year, because things can change so quickly," Chris says proudly. "And we don't outsource any of this. We do all our reviews ourselves. This lets us know our clients and their priorities better so we can best protect them. We believe that outsourcing this would be to the client's detriment."
Team and community engagement
Kim Lester, commercial lines client success manager, works with Chris primarily on the service side of the commercial lines equation. "I knew nothing about insurance when I joined a year ago and have learned so much," she says. "Even though I'm a 'newbie,' nobody treats me that way. They ask for my input and suggestions and really take my ideas seriously.
"They want to know what I am hearing from clients and how I think the agency could do a better job serving clients," she adds. "And if I ever make the mistake of talking about this being Kaitlyn's or Chris's agency, they correct me by pointing out 'no, this is our agency,'" she adds.
She points out that, despite everyone working primarily from home for the past several months, "I never feel alone. I get calls from Kaitlyn just checking in to see how I'm doing. It really feels like a family, with clients treated like members of that family."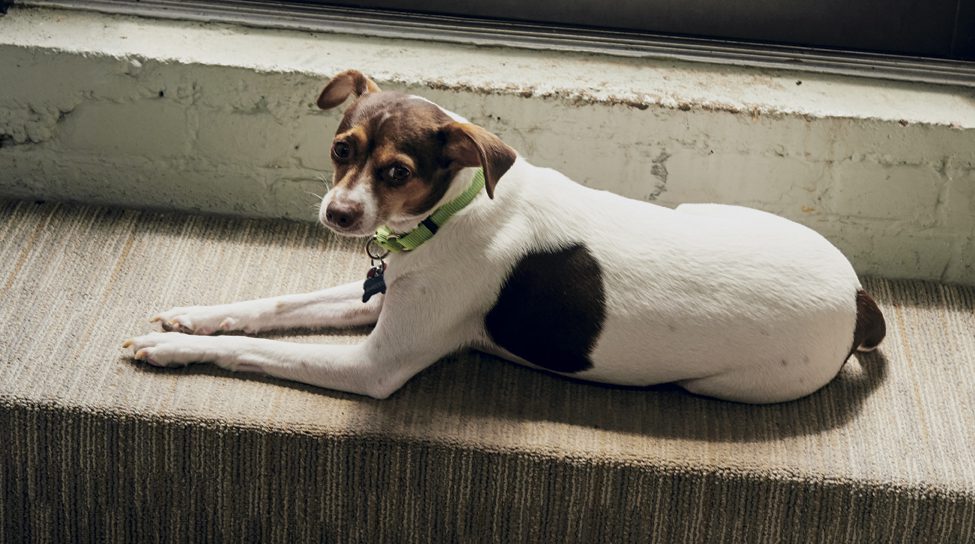 Another part of the job that Kim says, "really brings the family atmosphere to the fore is working with charities and community projects the agency supports." Among the initiatives is a "Kindness Rock" garden in downtown Franklin that features small painted rocks that display an encouraging phrase or the artist's drawing. The agency created the garden and holds a rock-decorating activity each year for the community to replenish.
"Another event—one that's a lot of fun—is our Halloween Costume Drive for the Children's Hospital in Boston," Kim notes. The agency provides costumes and accessories, books, crafts and small toys—enough to fill every bed and some left over for outpatient care. "The agency has done this for the last 14 years," she says. "I didn't know that insurance could be fun until I came here. It's a great place to work."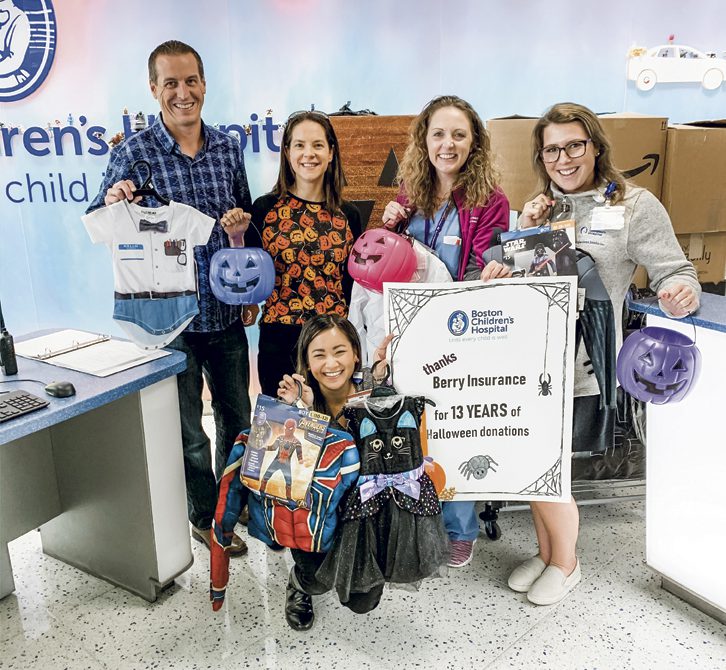 Rough Notes is proud to recognize Berry Insurance as our Agency of the Month. Its focus on creating a family atmosphere involving all of its constituents displays the best aspects of the independent agency system.
The author
Dennis Pillsbury is a Virginia-based freelance insurance writer.