AGENCY PARTNERS
NETWORK TEAMS UP TO OFFER NEW AGENCY OPPORTUNITIES
Keystone initiative aims to drive independent agency growth and succession options
By Dave Willis, CPIA
Following a brief slowdown earlier this year, insurance agency merger and acquisition activity has started to rebound. One group poised to contribute to and benefit from sustained growth in such activity is Keystone Agency Investors (KAI). The new endeavor was launched this summer by Keystone Insurers Group (Keystone), one of the largest independent agency networks in the country, and Bain Capital Credit, LP, a top global investment firm.
According to the companies' joint announcement in July, Keystone Agency Investors is a platform that was created to invest in and acquire retail insurance agencies in the United States. The platform launched with the objective of deploying at least a half-billion dollars of capital over the next several years.
Organizers say the newly launched business will provide liquidity and acquisition capital to agencies that are part of the Northumberland, Pennsylvania-based Keystone network and will be used to acquire agencies, including those not already part of Keystone. Keystone's existing network of 270-plus independent agencies, located in 17 states, produces nearly $4 billion in premium. Expansion planscall for the network to become national in reach within the next five years.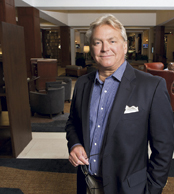 Built amid disruption
A mid-July announcement means some of the prep work—okay, much of it—likely took place via Zoom meetings or at least from remote locations.
"We have been flying under the radar here, given the recency of our announcement and the disruption COVID-19 has had on the industry, particularly with conferences and events," explains David E. Boedker Sr.,Keystone chief executive officer. "Despite that, I'd say we have had tremendous success building both the team and the agency portfolio. We have ambitious goals that are already being exceeded based on our early agency partnerships."
Boedker, who also serves as KAI chief executive officer, points out that Keystone's ownership of KAI helped the operation get up and running quickly. "The back-office support and corporate functions were already there," he notes, "so KAI benefited greatly from that stable foundation.
"Being part of the Keystone family has made a big difference," he adds. "For instance, we generated interest from one of our own senior leaders, Mike Reddy, who joined KAI full time in an executive role. His skill set and intimate understanding of Keystone will be instrumental in KAI's success."
The message resonates outside the organization, too, Boedker says. "We were able to attract Dan Girardi from a top national buyer to run our mergers and acquisitions operation," he explains. "Dan previously worked at a top insurance agency advisory firm, and his background academically and professionally is perfectly aligned with what we are trying to accomplish."
According to Boedker, the new operation, "has been able to build out a strong accounting team with talent from top global accounting firms, a great legal team with experience in this space, and leadership depth in our early agency partnerships. Overall, we have an impressive organization to combine with the resources we discussed.
"Finally," he notes, "I would be remiss if I did not mention our financial partner, Bain Capital. It is flattering that one of the largest and most successful global financial institutions saw the incredible value in this partnership, and agencies looking to partner with us can take comfort in this partnership."
Supporting independent agencies
Boedker says the launch of KAI will allow Keystone to help agency leaders address growth and perpetuation challenges efficiently with minimal disruption. "For more than 37 years, we have been committed to helping agencies remain independent and enabling them to compete with any size agency on any account, regardless of complexity," he explains. "And we will continue to do that.
"However, the reality is that succession planning—or in some cases, a lack of planning—is impacting many of the very agencies we have helped thrive as independent firms," explains Boedker. "We see Keystone Agency Investors as a natural extension of our network that will let us serve our agency partners through the next phase of their life cycles with the same dedicated resources."
Dan Girardi, head of mergers and acquisitions for Keystone, concurs. "It's truly complementary to our existing dedication to serve our valued partner agencies," he says. Girardi points out that the idea of building the platform—and creating a retail brokerage that can integrate interested agencies—has been in the works for a long time. There also was a defensive element to the move, or at least to its timing.
"As our industry has evolved, no one is immune from the rapid consolidation in this space," Boedker says. "The impact on Keystone has manifested itself recently in the form of a number of our partner agencies being targeted by many of the national buyers.
"It's hard to blame them, since they know that Keystone agencies are some of the most attractive such firms across the nation," he adds, "but that does not mean we are going to sit idly by."
Boedker points out that continued consolidation in the market became the group's catalyst to say, "now is the time." He explains, "We knew we needed to respond for the sake of Keystone and the wishes of our partner agencies. With the Bain partnership, we have the capital needed to ensure that no Keystone agency is forced to leave the family to perpetuate their agency."
Adds Girardi, "We also can proactively extend our resources to non-Keystone agencies as we bring them into the family through strategic acquisition."
In conjunction with the launch of the platform, KAI announced its first three acquisitions: L. Calvin Jones, an agency based in Canfield, Ohio; Duncan Financial Group, an insurance and financial services organization based in Irwin, Pennsylvania; and The Seltzer Group, an agency based in Orwigsburg, Pennsylvania. All three firms have been participating agencies of Keystone for more than a decade.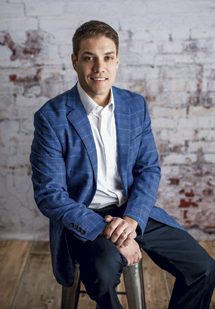 A different approach
With so many national buyers, Boedker says his team wants to be sure the new endeavor stands out, and that desire has driven the development of the platform. "We believe we have been able to design something that offers the best intersection of resources, support and autonomy in this space, period," he notes.
"Most buyers start with capital and then try to build value-added resources for their partners," Girardi adds. "In our view, KAI takes the exact opposite approach. For the past 37 years, Keystone has been developing value-added services and resources for agency partners. It may sound hyperbolic, but no other buyer can touch that. The time and money invested in Keystone's offering cannot be replicated by a buyer today."
Boedker echoes the sentiment. "Without going into everything that Keystone offers, several resources come to mind quickly," he says. "For instance, in addition to standard agency operational tools and carrier relationships, we provide claims, loss control, and risk management services; producer recruiting and training; sales management; exclusive captives and program opportunities; complex risk services; an unparalleled business intelligence platform using Agency KPI; best practices support, and much more."
"Existing Keystone agency professionals already understand the power of those resources," Boedker adds. "We're now in a great position to show non-Keystone agency leaders that, when they join KAI, it is so much more than selling their agency. They and their next generation of leaders are becoming part of the Keystone family, and that should be exciting for future partners. I know it is exciting for us."
Another facet of the KAI value proposition, he notes, is the alignment of interests. "Some buyers fund transactions using cash, some use their own equity, and some allow for sellers to retain a portion of ownership in their own agency," Girardi explains, "but none, to my knowledge, allows all three—until now.
"We embrace the idea of aligning interests by allowing the right agencies to retain some of their own equity, enabling them to share in the financial reward of their individual performance," he adds.
Lasting partnerships
In working to attract potential agency partners, the team shares the range of resources Keystone offers. "We have found that our value proposition resonates most strongly with agencies that value those resources but also stay engaged in agency operations," Boedker explains. "We have found that, in virtually every instance, nobody is better suited to run the agencies we partner with than their own current leadership team.
"We believe that we are the ideal solution for strategic partnerships with agencies that are looking for the support and resources to compete with the best, accelerate their growth and enable them to compete with anyone in the world, as well as attract the best industry talent," he adds.
Whether existing owners are looking for a strategic partnership while taking some chips off the table, or they're looking to assist the next generation of leaders to succeed while capitalizing on today's historic valuations, Girardi says, "KAI is capable of fulfilling those dreams. As we continue to create successful partnerships, we expect more and more agencies to view KAI as a partner that is not only truly committed to their success but also capable of delivering it."
The fact that Keystone is wholly owned by its partner agencies and employees creates what Boedker calls "an ideal alignment of interests" and, he says, "it will ensure that we develop value-added services and resources tailored to the express needs of our participating agencies. KAI will follow this same path as it evolves and our venture capital partner withdraws over time."
The goal is for KAI ultimately to be owned by all Keystone/KAI participating agencies and employees. "We want agencies to feel like they are not selling out," Girardi explains, "but rather that they are buying into KAI."
Boedker adds, "We are confident that if we attract the partners who share that vision, we will build a company that will not only be financially rewarding to all participants but also will be professionally and personally fulfilling."
For more information:
Keystone Agency Investors
www.kaiagencies.com
Keystone Insurers Group
www.keystoneinsgrp.com