EXTRAORDINARY LEADERSHIP AND EXEMPLARY ACHIEVEMENT
Insurance industry "icon" recognized by IMCA
By Peter van Aartrijk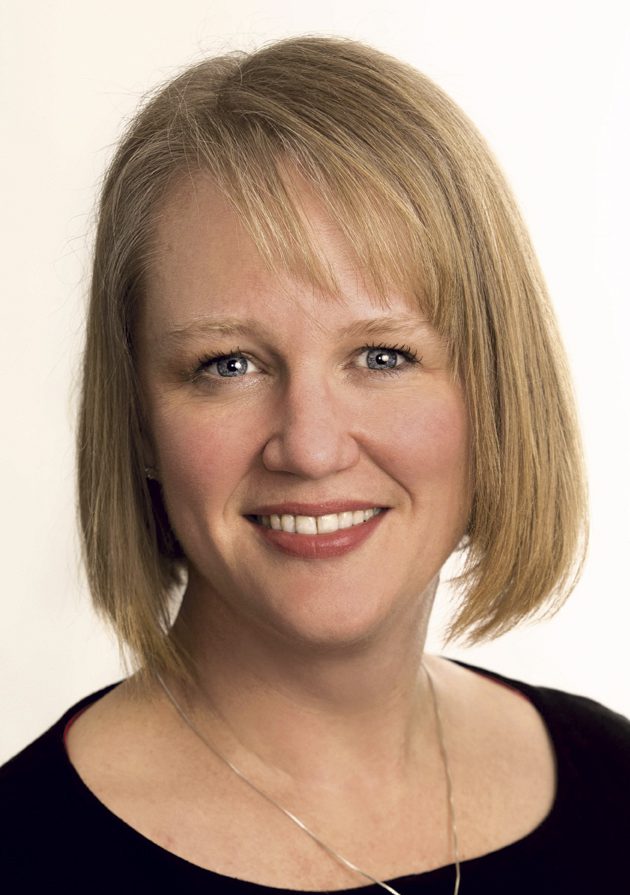 Emily Hathcoat, vice president of marketing with Risk Placement Services (RPS), was the 2020 recipient of the prestigious "Icon Award" from the Insurance Marketing & Communications Association (IMCA). The award recognizes industry veterans who've demonstrated a lifetime of marketing leadership. Emily recently spoke with Peter van Aartrijk, principal of insurance marketing firm Aartrijk, IMCA board member and chair of the IMCA CMO Council.
Peter: Emily, how and why did you get started in insurance?
Emily: My path into insurance was like most peoples' paths—I stumbled into it. I was working in the Chicago suburbs for a small B2B architectural services firm and was looking to work downtown. It was 2001 and the dot-com boom had turned into a bust. They were holding pink-slip parties in Chicago so that people could network and find new work since they lost their jobs.
I had loved my job, but it was my first job out of school and I was the only marketing person there. So I went to every networking event I could. Back then, marketing events were all focused on B2C; B2B was a new thing.
I knew I didn't know everything. I couldn't learn it on my own fast enough. CNA was an exhibitor at one of the pink-slip parties. They were the only exhibitor with a table and they even had a branded tablecloth—because they're insurance of course. Everyone else was out on the dance floor. The guy at the table said he was starting an e-business group and recruiting marketers. And I joined.
Peter: That's funny. What happened next?
Emily: I grew up the child of hippies, so going to work for a large corporation felt like I was selling out. My mom said, "You should read about insurance. It's for the social good. It was brought to the U.S. by Ben Franklin." And so I started to read all about the insurance business.
I did not plan on staying at CNA—my goal was to work for a small nonprofit. But then I came to understand insurance is for the social good, and you could still make some good money.
We had to train the e-business unit teams because they were in IT, finance and marketing from outside the industry. And one of my tasks was to hold some lunch-and-learns to get these people educated on insurance. We said, "How can we help the company if they don't understand the business? What's a commercial auto endorsement? What's a BOP?" We were supposed to automate these products but weren't aware of why that was important.
That one little project opened my eyes to the possibilities in insurance. It's very broad and deep. There's always something to learn.
Peter: So how did your career evolve?
Emily: It was a strange time to start a career. The insurance industry went through a tough time that summer of 2001 with the dot-com bust and then on top of that the September 11th tragedy. In December my division was dissolved, and I was one of two people who were kept. I think I was kept mainly because I could write, and in an entry-level role I wasn't expensive. But I also had made relationships within the business areas because of reaching out for the lunch-and-learns, so they understood I knew something about insurance.
I rose through the ranks to become head of marketing of CNA, which at the time was the seventh largest commercial insurance carrier in the world. That's what I was working for—I was proud that I had the knowledge, respect and abilities to lead the marketing efforts. I was involved in distribution, field operations, I held a company seat on Big "I" boards and on the IICF board. It opened a lot of doors for me personally and led to a lot of satisfaction.
Peter: So what led you to RPS?
Emily: I was at CNA over 17 years. I never turned down the opportunity to talk with someone about a new job. Over the last several years of my career, I felt that no matter how comfortable you are, why not see what else is out there; what else do I need to learn to advance? My former colleague had moved to RPS and couldn't stop raving about how exciting it was. It sounded like a good place to go with the knowledge I had to try to make a difference in the marketing space. I had spent years learning about marketing and sales—how they are joined together and what they could be. I was excited to move to an organization where sales and client service was the model.
Peter: Marketers often talk about a lack of respect where they work—where they're considered the "arts and crafts department."
Emily: I hate the conversation about "getting marketing a seat at the table." I say, then change the table! Leave the room. Sure, keep trying, and don't be superficial about examining why it is that you don't have a seat. Marketers run the world. Just don't keep getting frustrated about it. Sure, it's scary to make a move, and you can make a mistake. But you'll only regret not trying it.
Peter: How did you manage last year during COVID?
Emily: It was the year of testing for us. In 2018, I joined a new firm. I led an unbiased professional assessment of our brand. And in 2019 it was all about the brand, and 2020 was all about testing lead-generation campaigns. We delivered wins along the way. It made everyone happy. It got us the attention and support from the business we wanted.
There's always a need to fix the foundational stuff, and that isn't fun. It's like a homeowner with no fun money for repairs. So, you better spend on something fun, too, like painting the house. I was always doing that. By saying to the team, "This is the year of testing," it put them on notice. And not just to the team, but to my leadership colleagues. I said, "Look, we're going to test a lot of stuff. And we're going to find willing partners to help work on this. The test might not work, but we're going to try."
My team felt energized. That laid the groundwork for the team to feel very comfortable. But we got a lot of measurement out of it. We found a quantifiable success or failure, not just qualitative feedback.
We want to deliver great metrics for the company, but the focus has to be on customer, not on your own navel. We need to know what's going on with our clients, who are independent agents and brokers. What's their day like, what would benefit them, what could we deliver to them that is true to their needs?
Peter: Workers want an innovative, collaborative and supportive environment. How do you create that?
Emily: We created a brand style guide that allows us to have a lot of fun. We can sound different than others, have some different colors, have some flexibility.
But we have to collaborate on our team or we don't win. No person is an island. No one wins or fails on their own. They're very collaborative. Organizing by marketing function versus insurance business line helps. We could have a marketing person "assigned" to binding or program, but that creates islands. Our team cuts across the organization.
Peter: How should marketers approach 2021?
Emily: While it's harder, offline still exists. Don't rely entirely on email. Don't over-inundate with digital communications. Everyone turned to that, and we did too. We sent more digital communications, emails and webcasts. They reached our folks, but we realized you can over-inundate the audience very quickly. More is not better. That's been proven this year. There's always more social media, more email, more webinars—be selective.
As marketers, we have a lot of digital communications tools and channels at our fingertips now. It's all more measurable now—I spend more time in an Excel spreadsheet and data dashboards than I ever thought I would! Don't overlook the little functions within those tools that you don't see immediately. For example, most marketers don't understand some functions of Linkedin to support their own underwriters and field staff. If you invested in a marketing system, do you really understand it—have you invested the time to learn it?
Also … test, test, test. We spent all of 2020 testing. I told my people, "Any campaign you wanted to run, go for it! You want to try a three-email drip, okay! You want to do a huge campaign with all these components, good. Just be sure to measure it." We said we're going to repeat the stuff that worked. We'll put on the shelf anything that didn't work, and we'll go back and touch it to see if it could work.
Our media partners can offer a lot, too. I consider them partners, not vendors. They're valuable. Stay in touch with them.
Peter: Do you have a mentor?
Emily: I have a stable of people I reach out to when I need a touchpoint. Earlier in my career I signed up for formal mentoring programs—every single one that the company made available. Then I got my courage up to ask people, "Do you mind if I reach out to you for certain things when I need it?" It's a trusted relationship. I don't have one mentor today. But I count five people who I keep in touch with and they all serve a different purpose. My advice? Do all those structured mentor things, and be confident to ask for the support you need from the people who can give it.
Peter: What's your take on gender equality in the industry?
Emily: There are two sides of it. Insurance could be considered stuck in time and not changing. I'm not blind to the gender divide at the senior ranks of the insurance industry, but my experience has been a little different. I used to be afraid to bring up my children for fear it would reveal a possible weakness or hinder my chances for additional responsibilities. But then I realized my motherhood was part of my power, part of my strength—an advantage. I looked at the women who were in positions of leadership. They knew the business, even if they're in a functional role, like IT or finance. If you know what's going on, you are given opportunity in this industry. And, to my earlier point, if you're not, you need to find a new place that does give opportunity. Those companies who don't see women in leadership ranks need to evaluate what is at the core of holding them back.
Relationships are a strong part of our gender's strengths and this is a relationship business. Smart women work that.
Peter: Any final thoughts to share?
Emily: The last 10 years have been more about evaluating where I want my career to go and developing those skills that will get me there. And knowing when to make a change. That change can occur within your company, or what you bring to the table might no longer be a good fit with the company's strategy. There is an art to careers. I can see it now that I've looked back. Sometimes young people have to go outside the company to get that advice and learn.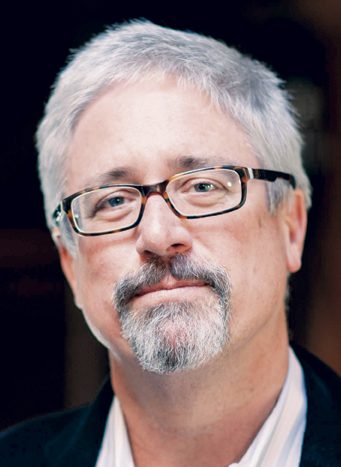 The author
Peter van Aartrijk, principal of insurance marketing firm Aartrijk, is an IMCA board member and is chair of the IMCA CMO Council. For more information on IMCA, visit www.imcanet.com.