Specialty Lines Markets
FOCUS ON CANNABIS INSURANCE
Navigating the "thicket" of an emerging industry
By Lori Widmer
In 2014, the state of Colorado's Amendment 64 took effect, legalizing personal use of marijuana. At the time, just a handful of insurers, mostly startup niche operations, were covering the growers, dispensaries and transport of the product. Because cannabis was (and still is) a federally illegal substance, many insurers were reluctant to invest in a line of business that could quickly dry up.
How times have changed. By the start of 2020, 33 states were on the books for having legalized medicinal marijuana and 11 states (plus Washington, D.C.) have legalized recreational cannabis use.
That growth has increased exponentially the demand for insurance, and by all accounts, insurers have responded to that demand. Covering everything from seedlings to sales, cannabis insurance is plentiful. And larger insurers are now competing with the smaller niche players that were first on the scene and have established customer loyalty.
The global demand for cannabis in both medicinal and recreational forms is expected to grow consistently at a 17% to 23% rate annually through 2025. By then, the total market for cannabis could top $24 billion in the United States, according to New Frontier Data, a cannabis market research and analytics firm.
Such demand is driving increased interest in providing coverage, as well. Despite federal-level regulatory uncertainty, insurers are seeing both profitability and longer-term market growth, making cannabis an easy market to pursue.

All parts moving at once
As more insurers are entering the cannabis market, the market is adjusting to fit the broader demand. This constant change makes it difficult for anyone in the space—insurers, agents and brokers alike—to keep up. "The only consistency in the cannabis industry is no consistency," says Erich Bublitz, vice president of Cannabis Insurance at Admiral Insurance Group, a Berkley Company.
It's a fast-growing industry, but it's a challenging one from a regulatory standpoint, he notes. "All state regulatory environments are different. And a number of states are being challenged with whether their regulatory environment is appropriate."
Packaging requirements, for instance, are the source of many regulatory issues as they vary widely from state to state, Bublitz points out. Yet, even within the state's own regulations, things are changing rapidly. "A company might go out and purchase 100,000 packages and the state can come out and say they're no longer the right packaging," he explains. "Then they are sitting there with 100,000 packages that are no longer useful."
In what Joseph Feitz calls one of the fastest-emerging industries, change is a big part of the business model. "There is always something new," says Feitz, assistant vice president of Worker Comp and Accident & Health for All Risks, Ltd. "There are many more states allowing the cultivation and sale of cannabis, and there's the federal government's change in position pertaining to hemp in the past year."
The 2018 Farm Bill legalized hemp, though with quite a bit of regulation surrounding it. That position marks a big shift in thinking at the federal level. Even with tight regulatory control, the hemp market is where plenty of opportunities lie, Feitz believes. "We are seeing increased activity in that space (hemp) as a result," he notes.
That includes vaping the product, says Patrick McManamon, CEO of Cannasure Insurance Services. But vaping has had its share of problems in the tobacco market, and McManamon says problems also are emerging in the cannabis arena. As the market continues to grow, McManamon says companies are becoming more concerned with quality. "We're starting to see business owners take a harder look at their suppliers, what vape pens they're putting the oil in, the manufacturer they're coming from, and then obviously the oils themselves," he explains.
In most regulated markets, McManamon says, companies did a good job with vetting suppliers. "But as new markets came on, people sometimes were not as on top of quality as they should have been."
So far, he hasn't seen many claims within the vaping arena. The problem with vape pens leaking or breaking, he says, have not caused any injuries to date. However, a lawsuit brought by a Puyallup, Washington, Tribal Police officer could establish legal remedy for THC and vape pen damages. The officer is suing distributors and manufacturers of the pens and THC oils when he contracted pneumonia in what he alleges is a vaping-related incident.
While the case is still in discovery, the industry is awaiting word on just how culpable companies can be held for the use or misuse of products. Until then, McManamon says, the insurance industry will continue to see claims stemming from mislabeling, theft and property losses, such as those resulting from California's fire events the last few years.
Feitz specializes in monoline workers compensation placements. While he's encountering the usual types of claim activity that would fall under farming, retail, and other parts of the cannabis supply chain, he's also experiencing claims that differ from the usual or customary as it relates to the retail environment. "There is a good bit of carrier concern about robbery, particularly with regard to employee safety," he explains. "There is a perception that cannabis operations, particularly dispensaries, have large amounts of cash on hand. So, the risk of robbery is elevated.
"The good news is the investors in this burgeoning business see the profit potential, so there is a lot of money being put into their operations and security is one aspect, for sure," Feitz adds.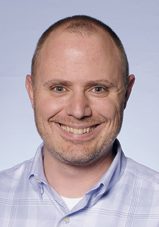 Capacity, pricing and competition
Dealing with that money, however, is a pretty substantial issue, Feitz notes. "Banking continues to be a challenge for clients that specialize in marijuana because of federal classifications, but community banks and credit unions are helping to fill the gap. I have carriers that ask about banking relationships as part of their underwriting criteria; that is an area we generally do not get asked about when underwriting other businesses."
As the cannabis industry experiences expansion, the insurance business faces a learning curve. And that is throttling industry growth to a certain degree. "There's increased competition on some products," says McManamon, "but there's not a lot of new capacity in the market."
Feitz is seeing similar conditions in the workers comp market. "The amount of players in the marketplace has been fairly static in the past 12 months, with few new entrants, while traditional multi-line carriers are still on the sidelines. We are finding that specialized programs and a few monoline workers compensation carriers are filling the needs of the marketplace currently."
Capacity issues are starting to improve and there's little rate pressure, says Bublitz. "There's a fair amount of capacity in the market, and the appetite among carriers is fairly broad. Getting coverage is no longer an issue."
However, there is an underlying issue, says Bublitz, that could leave insureds with improper coverage. It's the lack of understanding by the cannabis industry as to the need for insurance. "There are certain mandatory coverages they have to have, like workers comp, for example, and there is coverage that landlords will require, such as premises coverage. But some other coverages are just as important to them, such as product liability. Are they coverages they understand? Insurance is new to a lot of them."
Understanding coverages can be a challenge for agents and brokers, as well. McManamon points out a disturbing trend he's seen within cannabis policies. Carriers show full limits of the exposure on the schedule of coverages, but elsewhere in the policy, they show a different limit—the one they will insure up to for that particular exposure. "This is usually much less than the full TIV (total insurable value). Recently we had a look at a schedule that totaled well over $100 million in TIV, yet on the declarations page, the limit was simply $10 million," he explains.
McManamon sees a twofold problem with such wording. "Not only does this present a number of potential headaches for the insured, other companies participating on the risk would need to be sure everyone is on the same page, which, given the lack of standardization in this space, seems impossible. Items like coinsurance, valuation, and even differences of opinion between adjusters make this approach unwise."
If you're an agent or broker, that lack of standardization could be an issue when selling cannabis coverage, he continues. "All policies are not the same. Agents are used to selling admitted products, ISO-based forms, and a lot of these things are not ISO-based forms. If you don't have a lot of experience in understanding policy form language and exclusions and how they're written, you'll find yourself in trouble pretty quickly thinking you're selling and doing the right thing, but not understanding what exclusions you've signed your customer on for."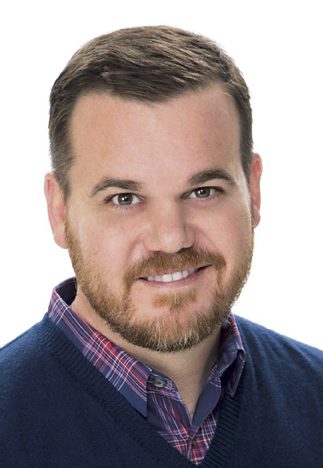 Advice for agents and brokers
The market is complex, advises McManamon. Relying on coverage recommendations from insurers or other market sources may not necessarily be serving clients well. Rather, agents and brokers should do a thorough review of all exclusions and coverage language and explain those to the client. Also, recognize that state rules and regulations are not all the same, nor are they static, he says.
For that reason, Feitz says, agents and brokers should do their best to understand industry issues. "Navigating the cannabis industry can be a challenge, given how dynamic things are and the rate of expansion. These are not just retail dispensary risks. We see myriad exposures within the industry, including outside farming, greenhouse farming, processors, oil extractors, wholesalers, testing labs and the list goes on."
Agents and brokers on the front lines should also stress to their cannabis clients the importance of coverage. "It's important that we're truly explaining what kinds of coverages are necessary, why they're necessary, and what the value is that they're bringing to these companies," says Bublitz. "One of the biggest risk areas that insurance has regarding long-term success is, if we're not providing good solid coverage for the cannabis industry and claims are constantly being rejected, they're going to start to find that insurance is not a value-add for them if their claims are constantly being rejected. We're going to end up slowing down the growth of the cannabis insurance."
As the cannabis industry continues to evolve, Feitz says that agents and brokers should keep abreast of changes, even with the industry not yet sorting itself out. "We feel that this industry will look a lot different five to ten years from now than it looks today as state regulations synchronize, federal laws modernize, and loss experience for this class crystalizes."
The best way to know the latest laws is to pay attention at the state level. "Be active in the regulatory development within your geographic footprint and in your state and national associations," McManamon says, "and work with a true industry expert underwriter who understands the industry from the inside."
For more information:
Admiral Insurance Group
www.admiralins.com
All Risks, Ltd.
www.allrisks.com
Cannasure Insurance Services
www.cannasure.com
The author
Lori Widmer is a Philadelphia-based writer and editor who specializes in insurance and risk management.