Becoming aware of risks other than injuries
The fitness and amateur sports industry has exploded in popularity. A University of New Haven employment guide estimates that the sports industry overall generates between $400 billion and $425 billion in annual revenue, and billions more in related industries, such as fitness/recreational sports.
That's a huge increase from 2005, when the International Association of Sports Economists estimated the sports industry size between $44 billion and $73 billion.
That market includes 44 million kids between the ages of five and 18 playing sports each year, according to the National Council of Youth Sports. Also, it includes roughly 55 million fitness club members in the United States, who use any one of the 36,000 fitness clubs across the country, according to Statista research.
Industry trends
According to the Sports & Fitness Industry Association (SFIA), there's moderate growth in the sports fitness industry, albeit with plenty of market disruption. The SFIA 2016 State of the Industry Report reveals that the sporting goods sector is seeing decline in the number of core team sports participation, though that trend seemed to be offset by an uptick in total team sports participation, including casual participation. SFIA predicts that youth sports participation will make up the foundation of the industry over the next 50 years.
Yet that hasn't stopped an increase in the number of fitness studios in the United States. Jennifer Urmston Lowe, national account manager for Sports & Fitness Insurance Corporation, says both independent and franchised studios are opening new locations. "Additionally, we are seeing an increase in the medium-sized fitness franchises that operate on a low-cost model, most of which are franchises."
Even that trend is being disrupted. Mike Liguzinski, divisional president at Specialty Human Services, a division of Great American Insurance Group, says the trend in fitness centers is moving away from chains and toward boutique centers. The reason: specialized classes, equipment, coaching, and generally more supervision and hands-on assistance, he says.
Another trending area is safety. Within the amateur athletics realm, there's more emphasis on concussion management protocols, says Nate Walker, vice president of sales for Special Markets Insurance Consultants. "We are also now seeing a more comprehensive approach by organizations to be more proactive in preparing and training athletes to avoid the more common causes of injuries—overuse, inflammation, lack of rest, chronic pain."
Walker says coaching staffs are now
being trained in injury prevention alongside injury management "by working in a progressive manner to prepare athletes both mentally and physically for competition."
In the youth-related sports market (YMCAs, pre-school, charter and private schools, as well as fitness centers and classes for youths), Liguzinski has seen the same concern and reaction to concussions and brain injuries as they continue to increase. Overall, "There has been a steady increase in claims activity and loss trends for these classes, to include sports activities,
use of exercise equipment (treadmills,
weights, large tires, etc.), camp exposures, drownings, physical altercations, and abuse/molestation," he says. "Certainly, concussions and brain
injuries are on the rise. Some accounts that have tackle football, soccer, and  rugby have been limiting their activities in these areas to lessen their risk."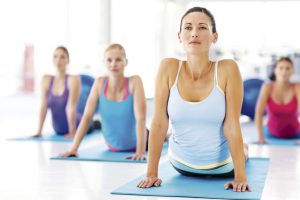 Challenges and coverage
Lowe says such conditions are posing challenges to the industry as they try to obtain coverage. "The rising cost of medical treatment is causing the values of claims to increase, which is leading to higher claims ratios for some health clubs. We are emphasizing loss control measures to help reduce claims."
Yet concussions aren't the only challenges to the market. Liguzinski says YMCAs and Boys & Girls Clubs have been taking on additional revenue-generating activities, which are increasing their exposures. "We have seen many of them being awarded the 'After-school Program' responsibilities for city school districts, which could include day care, educational, and sports exposures. These accounts compete with traditional after-school and Head Start programs for contracts with city or county school districts. Risks are then increased from oversight of center-based facilities to off-premises locations, and even transportation exposures, often at a city or county public school."
If that's not enough, another unlikely risk comes via the Internet, Liguzinski says. "Access to the Internet via smartphones has opened up additional ways for youth to get into trouble at many of these youth organizations, which may increase the overall liability of their management to oversee inappropriate material being viewed or shared."
All of these risks coming from the smaller markets add up to an interesting dilemma for insurers, says Walker. "It is always a challenge to handle requests, especially small amateur athletic groups, quickly, efficiently, and without a lot of administrative handling." He says apps and online coverage signing and binding have helped reduce the overhead. "New business production and renewal retention depends a lot on how easy you can make obtaining coverages for insureds."
Even without such streamlined options, carriers have not been deterred from entering the market. In fact, Lowe says she's seen more competition entering the space within the fitness facility and personal trainer liability areas, and Liguzinski says there are plenty of carriers writing business. "It is reasonably competitive, with a handful of specialists and several general commercial carriers," says Liguzinski.
Walker says that activity has its boundaries, however. "Most of the newer entries are doing so with limited coverages—they are not covering the higher risk sports or they are including limits on coverage for specific types of injuries. There are carriers and there is capacity. The trick is to find the carrier that has an entire package and knows the risk and is willing to cover all aspects—not those carving out coverage or age segments or not willing to do the policyholder education."
Advice for agents and brokers
Education is where Walker says brokers and agents can differentiate. "There are many more websites, printed materials, videos, and social media resources available than ever before. By adequately training both coaches and athletes, the severity of injuries can be reduced. The MGAs that are bringing their clients this type of information are being the most proactive and providing the most value."
Lowe says that value also includes tailored coverage from a national provider. She says one mistake that agents and brokers make is not looking beyond just one segment of the fitness community when attempting to grow a book of business. She suggests agents "prospect among the many fitness studios in their areas rather than just the large health clubs."
She also recommends that agents partner with a provider that offers comprehensive resources, and one that's willing to work directly with the facilities in order to help agents grow their business. "Programs offering consistent rates and coverage, as well as strong customer service, will help the agents retain the business."
In the end, it's up to the agents and brokers to ensure that their clients are being served fully. "They need to be sure there are no gaps in coverage," says Walker. "If there are requirements to coverage (i.e. specific limits needed, background checks of coaches, facility contracts, etc.), know how the client can best meet those requirements at minimal cost.
"Help clients make sure protocols are in place when something does happen," Walker adds. "Walking them through an
example claim, from start to finish, is very beneficial and can be the differentiator versus your competition."
For more information:
Specialty Human Services
www.greatamericaninsurancegroup.com
Special Markets Insurance Consultants
www.specialmarkets.com
Sports & Fitness Insurance Corporation
www.sportsfitness.com
The author
Lori Widmer is a Philadelphia-based writer and editor who specializes in insurance and risk management.