Specialty Lines Markets
FOCUS ON CONSTRUCTION
Projects delayed until 202I and other COVID-I9 effects
By Lori Widmer
Since mid-March 2020, all business sectors are measuring with a new set of parameters that includes a global pandemic and its impact on nearly everything. The construction industry is no different.
An April 2020 Procore survey of owners and developers shows that respondents anticipated impacts such as decreased capital spending, tightened lending, more technology being adopted across the industry and, surprisingly, a rebound before the end of 2020.
But first, getting through a pandemic. According to an IBISWorld analysis, construction industry revenue may well see a 14.6% decline in 2020 as a result of the pandemic, and project delays into2021 are expected. More troubling—the value of private nonresidential construction is projected to decline drastically in 2020, which is "likely to significantly hinder industry revenue growth for the year," the analysis concludes.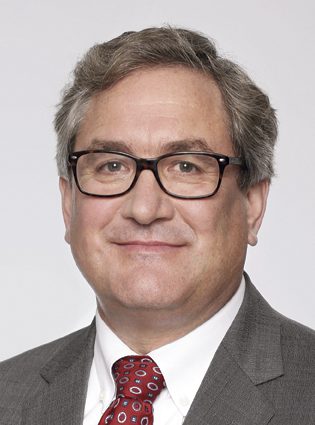 The market up close
With projects on hold or shutting down, says Heather Frain, national wholesale distribution director at Tokio Marine America, there are increasing concerns over site security. "Projects are being put on hold or shutting down and then the security also tends to get curtailed as it is a cost to the contractor, and they figure if the site is locked, there should not be a problem," Frain explains. "This leads to discovery of theft and vandalism when the project is ready to restart. This causes added delays to the completion of the project."
Plus, Frain says, supply chain delays directly related to the pandemic are causing projects to slow significantly, which extends both project length and loss exposure potential.
Yet the slowdown in the construction industry is not limited to project completions. Kelly Kinzer, head of construction property for Zurich North America, sees another trend: "Backlogs of projects are starting to decline, which means fewer projects are coming to fruition to replace projects that are complete."
That, Kinzer says, is helping to put even more pressure on the industry. "With more competition for work, bid prices become more competitive and profit margins start to decline," Kinzer says. "There's a ton of work out there, but we have seen a number of projects being pushed to 2021 and beyond, or getting canceled altogether. So a lot of the effects of COVID and the recession will continue to be experienced in 2021 and beyond, as a lagging impact."
From a workers compensation perspective, the effects of COVID-19 are of great concern. Conscientious owners, says Mike Jones, senior sales executive for Izzo Insurance, are doing their best to manage site safety amid a pandemic. "They're trying to make sure they're up on what's going on and what they need to do to safeguard their employees; that's key," he says. "It's not only job safety, but now you're dealing with the COVID elements."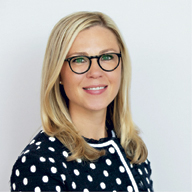 Claims: COVID-19 and beyond
So far, there has been no definitive shakeout when it comes to how the pandemic will impact workers compensation claims, but Jones says that determining the proximate cause of COVID-19 could be challenging from a claims perspective. Each individual state is creating its own statutes for determining claim payments. With workers compensation carriers seeing claims stemming from COVID-19, Jones expects to see workers comp impacted in terms of capacity and rates. With rates declining for a while, he says, "due to this pandemic, we have to assume that rates are going to be going up. It's been a soft cycle for workers comp for a while."
In fact, across the construction industry, that same prediction could prove out. "It's a very hard market in terms of conditions in the construction P-C space, and really across all lines of business and geographies," says Kinzer. "From a competition standpoint, even in the builders risk space, we have seen reductions in capacity and appetite from a number of our competitors. We have seen a handful of competitors exit the space altogether."
Even with the uncertainty brought about by a pandemic, Ben Tuttle says the claims picture is looking very much like a pre-COVID-19 landscape. "The claim drivers continue to be theft and water damage," says Tuttle, senior vice president of Tokio Marine America's inland marine business. Like Frain, he sees potential for increased security-related claims. "If the jobsite is not properly protected, it can become an easy target for thieves who can sell the stolen items to a ready market since most items, such as lumber, steel, or sheetrock, do not have any identifying marks to show where they came from."

Construction trends: Tech-heavy
While the market may be experiencing uncertainty, it is not failing to innovate in the meantime. That innovation could help drive better project outcomes, says Kinzer. "A lot of advancements that we are experiencing from the design and construction standpoint are now allowing a portion of a project or even an entire project to be fabricated offsite. When done right, that type of approach can improve quality as well as reduce the time it takes to build."
She says she's seen modular and prefabricated solutions becoming more prevalent over the last 24 months, and she expects to see more of it going forward thanks to COVID-19 distancing requirements. "Reducing the number of workers on a jobsite at one time can help create a safe working environment," Kinzer says.
The industry also is innovating in other ways. "Major technology companies are actively investing in the construction industry," says Tuttle. "While the construction industry has historically been slow to adopt new technological advances, we are now seeing a surge of cutting-edge technology being used especially when it comes to green construction and renewable energy."
In fact, given the technology Tuttle says is being used, the construction industry seems to be innovating at a rapid pace. He's seen blockchain technology, augmented reality, drones, GPS-enabled equipment, increased security equipment for motion detection, and building and waterflow alarms.
Detecting water damage quickly is a significant improvement, says Tuttle. "The loss tends to be late in the project so the damage is more extensive. Early identification can become a game changer."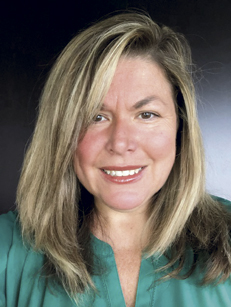 Advice for agents and brokers
Communicating such technology to insureds should be something that agents and brokers do automatically, say the experts. Kinzer goes further, recommending that agents and brokers "err on the side of over communicating. The more underwriting info they can share and the higher the quality of that information, the greater the positive impact in terms of securing favorable coverage in a timely fashion," she says.
Kinzer also encourages collaboration with carriers to get "down into the weeds of the project parameters and needs. That's something that's more critical now than it has been, because with some reductions in capacity, underwriters are seeing a lot of new business submissions and those that are more complete are in a better position to be considered."
That takes a thorough understanding of a client's operations—something Jones advocates for all agents and brokers to take the time to learn. "That means knowing what work the client performs directly, as well as what they outsource," he says. That last one is important, Jones adds, because plenty of contractors list services on their websites that they don't actually perform themselves. He says underwriters need a clear picture of what the client does and does not do, with plenty of operation information for underwriters to make a determination. "The more that's conveyed, the better," Jones says. "Make sure when working on the construction industry accounts that the applications are fully completed, including a narrative to clarify any ambiguity."
Even during the application process, agents and brokers should know what they're selling and to whom. "Under-stand the client's needs and understand the coverage forms as each carrier has slight differences," says Frain. "The time of the claim is not the time to find out what those differences may have been and leave the client without a coverage they needed."
For more information:
Izzo Insurance
www.izzoinsurance.com
Tokio Marine America
www.tmamerica.com
Zurich North America
www.zurichna.com
The author
Lori Widmer is a Philadelphia-based writer and editor who specializes in insurance and risk management.