HOSPITAL INDEMNITY INSURANCE
Employer and worker interest in this employee benefit continues to grow
By Len Strazewski
In New York, public health officials briefly turned the giant Javits Center into an emergency hospital. In Chicago, state health officials put medical beds and ventilators into McCormick Place because the COVID-19 pandemic filled the intensive care beds throughout the city.
Thousands of patients around the country succumbed to the deadly virus, and many other individuals paid medical bills for tests and treatments. Since February, hospital costs and other expenses are on everyone's mind.
"The pandemic has raised the profile of hospital indemnity insurance, as many people are now more keenly aware that hospitalization is something that could happen to them," says Laura Bongiorno, voluntary benefits practice lead for group benefits at The Hartford. "Employers who don't currently offer hospital indemnity have expressed interest in offering it in the future.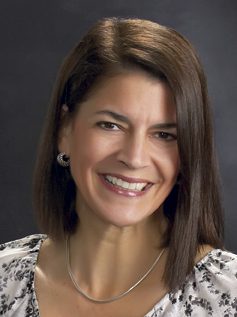 "People are also experiencing challenging circumstances during the pandemic that they might not have experienced before and are looking at what benefits or support they need to get them through the difficult time. Hospital indemnity insurance helps provide financial support if a person is hospitalized."
She says the pandemic has taken an emotional toll on families and their mental health. Traditional hospital indemnity products limit mental health benefits. As a result, she says, The Hartford is launching a new hospital indemnity plan this fall that will pay for mental health and substance misuse treatment and recovery.
The new product is one example of a heightened interest in voluntary health benefits. The Hartford's Future of Benefits Study was conducted in early March 2020, polling 761 employers and 1,503 employees and in June included 567 employers and 1,038 employees. The survey found that in June, 48% of employers expressed interest in offering hospital indemnity insurance as a benefit, compared to 34% in March.
As a result of the pandemic, employers recognize the need to do more for their workforce when it comes to benefits, Bongiorno explains. "More employers say they are likely to offer additional benefits and services not currently offered by their company. Overall, this brings employers' plans closer to employees' desire for these benefits."
Employers who don't currently offer these benefits reported new or increased interest in:
Paid time off for volunteering (20% to 42%)
Paid time off in general (31% to 52%)
Employee assistance programs (38% to 56%)
Paid sabbatical (21% to 38%)
Hospital indemnity insurance (34% to 48%)
Critical illness insurance (36% to 50%)
Student loan repayment plans (27% to 38%)
Behavioral/mental health services (42% to 51%)
Wellness benefits (42% to 51%)
Pet insurance (22% to 29%)
More employers also are taking responsibility for ensuring that their employees understand the benefits that are offered by their company. In the first wave of the study, 63% of employers said they were either mostly or fully responsible for making sure employees understand the benefits offered, compared to 69% in the second wave.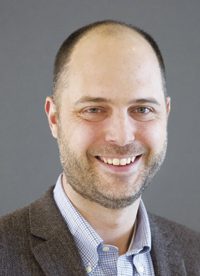 The appeal
What makes hospital indemnity insurance attractive? Quite simply, among other things, it pays employees a cash benefit. This helps to fill cover-age gaps left by high-deductible medical plans when a person is hospitalized. The cash benefit can be used however the claimant chooses, including to take care of medical deductibles, household expenses, travel, lodging or meals.
Hospital indemnity is a natural fit along with other voluntary benefits, such as critical illness and accident insurance, insurers say. The cash benefits provided by these types of voluntary benefits are independent from any claims or coverage provided by traditional major medical insurance and can help with bills or added expenses that medical insurance may not cover, such as co-pays, deductibles or living expenses.
Michael Estep, vice president, group and worksite products at Guardian Life in New York, agrees. "There is a heightened sense of awareness for the consumer, employer and broker in terms of the value of hospital indemnity, especially within industries like healthcare, due to the current COVID-19 pandemic. Brokers are looking to see if there are any COVID-19-related benefits that are tied to hospital indemnity beyond the admission and confinement benefit. The same holds true for other supplemental health benefits, like critical illness as well as wellness benefits. They want to know about benefits related to COVID-19 and, for instance, whether they cover COVID-19 testing."
Hospital indemnity insurance was not designed to pay COVID-19 costs, but rather healthcare costs in general, he notes. Many American families find it harder than ever to cover unexpected medical expenses.
For example, the average family deductible for a high-deductible health plan (HDHP) policy is $2,700. The 8th Annual Guardian Workplace Benefits Study, completed last year, revealed that approximately 60% of Americans have less than $500 for unplanned expenses. This creates a huge gap for many families, especially if they have an unexpected injury that requires medical treatment.
The study surveyed 1,700 employers and about 2,000 employees earlier this year.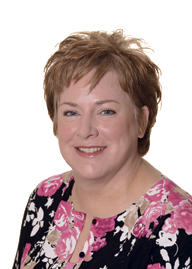 Valuable for families
"This is why hospital indemnity, which is designed to complement health insurance, can be a valuable benefit for families," Estep explains. "Typically, hospital indemnity pays a hospital / intensive care unit admission benefit ranging from $250 to $10,000 and hospital / ICU confinement benefits that can range from $100 to $500 per day for a max of 15 or 30 days. This benefit is paid directly to the employee and does not coordinate with health insurance."
When a consumer has a hospital stay, before health insurance kicks in, they must cover their deductible, which could be $1,500 or more for a typical health plan, he says. "Additionally, they have to cover co-insurance, which is typically 20% with a max of $4,000 or $5,000," Estep notes. "Hospital indemnity helps provide cash to consumers that they can use to cover expenses that they may incur before they reach their health insurance out-of-pocket maximum."
How does the voluntary benefit fit into a comprehensive benefits and wellness strategy?
Employers seeking to address their employees' overall well-being and financial security can use hospital indemnity to complement their current health and retirement benefit offerings, Estep says. "Our Workplace Benefits Study confirms it has a positive effect on attracting and retaining talent: 55% of employees said that supplemental health benefits would make them want to work for an employer.
"For employers, supplemental health benefits can be a win-win. It allows them to augment their existing medical benefit coverage and is cost-efficient because the expense is primarily picked up by the employees," he says.
During the COVID-19 pandemic, voluntary benefits can provide employees with a nice safety net because, even with health insurance coverage, employees have to pay down the deductible and co-insurance until they hit the out-of-pocket max for the health plan, Estep adds.
Veronica Pollock, director of strategy, product development and marketing at Reliance Standard Life Insurance in Philadelphia, agrees that interest in hospital indemnity insurance is on the rise, but surprisingly, claims are not.
"While the COVID-19 pandemic has created a great deal of awareness and more than its share of issues for hospitals and healthcare workers, it has also by necessity decreased the number of elective hospital admissions," she explains. "So, in that regard, we have seen a spike in interest regarding the coverage but not a spike in claims that one might expect in this environment.
"The increased awareness of the coverage has led to market dialogue, but the challenges inherent in enrolling a workforce that may be depleted by layoffs or furloughs, or largely operating remotely due to the pandemic, absolutely create a barrier to bringing the coverage to more employees and their families," Pollock says.
She encourages agents and brokers to take advantage of the rising aware-ness to build interest in the product, and she emphasizes the need to educate both employers and their employees about how the coverage meets their perceived needs.
"Clearly many families are hyper-aware of the possibility of current and future hospital stays thanks to COVID," Pollock notes. "That awareness can work in brokers' favor. Simple illustrations of claims examples, posted against actual deductibles, are really effective in demonstrating the advantage of having the coverage vs. paying everything out of pocket. Many hospital plans have annual wellness benefit provisions as well, and these can be excellent enrollment tools.
"The premium can be largely offset by the value of the wellness benefit itself," she adds. "And using the wellness benefit keeps the coverage top of mind, even when there's no inpatient hospitalization to trigger a claim."
Promoting coverage, educating buyers
Education and promotion won't be easy, as many employees are working from home. Agents and brokers may need to invest in the connectivity of third-party benefits platforms to transmit information and provide secure enrollment.
"Awareness is high, and this is contextually the best time to be considering benefits purchases," Pollock explains. "But it is also the worst time to try and conduct employee education and enrollment activity in the traditional sense. So a carrier that can help brokers and clients leverage secure online platforms that include decision support and varying levels of advice, education, and consultation, all in a virtual environment, is providing a huge value.
"This might mean subsidizing a third-party platform, investing in platform connectivity, providing a fully integrated platform, or creating and presenting proprietary content," she explains. "It likely includes all of these, because employers and brokers are at very different points in the continuum of online enrollment and benefits administration."
For more information:
Guardian Life
www.guardianlife.com
The Hartford
www.thehartford.com
Reliance Standard
www.reliancestandard.com
The author
Len Strazewski is a Chicago-based writer, editor and educator specializing in marketing, management and technology topics. In addition to contributing to Rough Notes, he has written on insurance for Business Insurance, Risk & Insurance, the Chicago Tribune and Human Resource Executive, among other publications.