Specialty Lines Markets
FOCUS ON SPORTS AND LEISURE
Canceled seasons lead to new mitigation strategies to resume playing safely
By Lori Widmer
By May 2020, the news was grim. Professional sports leagues were predicted to lose $12 billion in revenue as the pandemic truncated schedules and prohibited full stadiums, according to ESPN data. College athletics programs faced a $150 million loss as games were banned to control the corona-virus spread, said a CBS News report.
Yet the more profitable sports and leisure market is that of youth leagues. According to WinterGreen Research, the youth sports market, valued at $19.2 billion in the United States, outpaces the $15 billion NFL market, and is expected to reach $77.6 billion globally by 2026.
It is in that market that much of the focus for insurers is right now. "There's one NFL, but there are tens of thousands of youth leagues," says Michael Giusti, analyst for InsuranceQuotes.com. "When it comes to selling insurance policies, the youth leagues, the municipal leagues and the high school leagues are what's driving the insurance market."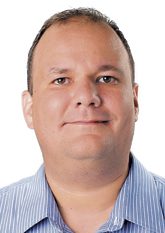 The elephant in the room
That market, for a number of months in 2020, saw decisions driven by the same factor that was bearing down on nearly every line of business: COVID-19. "The industry went initially from 'Hey, we can mitigate our way out of this' to just absolute panic and just cancel everything," says Giusti.
Now, he says, leagues are circling back to what they can mitigate and are trying to build strategies that allow for games to continue with minimal interruption. Leagues are focusing on risk management planning and strategies to take into account the pandemic-related issues.
It's a much-needed review, Giusti says. "If you're buying a big league-wide insurance policy, you've probably just handed the insurer the same risk management plan that someone wrote five years ago, and everyone is fine with that. But that's not going to happen this year."
Instead, says Lita Mello, senior vice president at K&K Insurance, exposures are leaving their mark on teams and leagues. Some have canceled seasons, while others have severely reduced participation. "Likewise, facilities of all shapes and sizes have canceled almost all of their events over the past many months or the remainder of the year and some even into March 2021," Mello says. "Large crowds of either participants or spectators simply are not conducive to our current environment. This all equates to reduced revenues and premiums for our clients."
However, leagues and other leisure organizations have more than just one pressure point, says Mello. "COVID is obviously at the forefront, but the impact of a very active hurricane season, wind damage in other parts of the country and the impact of wildfires have hit the industry hard."
Plenty of other issues are affecting the market, and Guisti agrees that while COVID-19 is getting the attention, it isn't the main driver. While it's a risk, the real threats, he says, lie within more traditional areas of liability. "Things like brain injuries or sexual abuse with minors; those are the unknowns."
Another emerging issue, says Giusti,is the reluctance on the part of insurers to offer cancellation policies. There are liability limits still available, but Giusti is seeing a bit of resistance by insurers when it comes to paying out on cancellations of games or seasons.
And how is cyber risk impacting the industry? To date, Giusti says it hasn't had much, if any, effect. However, Mello says, the tight economic market for sports and leisure group is pushing many insureds online. "As many clients are coming up with new ideas to maintain some revenue, they are getting more creative in expanding their online presence," she says. "Online sports are taking place in lieu of in-person, workouts are being conducted outdoors in parks, renting or buying an RV is preferable to staying in a hotel, and so on. I see this becoming more and more prevalent as time goes on."
That's the bad news. The good news is that fewer games equals lower losses. "Today, there has been less claims activity due to lack of exposures," says Mello. "If there are no or minimal spectators and/or participants, this equates to minimal to no claims. As the country reopens, this will change."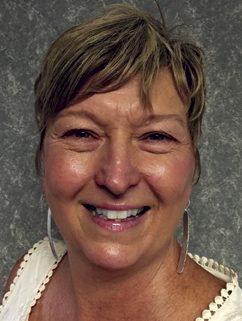 Unwilling to compete?
Even so, Mello says she's seen some carriers leaving some market segments, or halting writing of business in some states. That may translate into higher rates for clients in the immediate future, she says, as insurers look to hang on to as much revenue as possible right now.
"Everyone initially froze, and held their breath," says Giusti of the onset of COVID-19-related cancellations and postponements. "I'm definitely seeing policies being written, but I think everyone is taking a more active look at every policy now than maybe they would have."
However, he is not seeing new products. "I'm seeing well-defined risks and risk management requirements," he says.
On the travel side, Giusti says, changes are more obvious. Travel insurance policies, he says, are being modified to remove healthcare coverage for trips abroad since there is "almost no abroad travel going on."
With sports liability, the focus remains on risk management planning to reduce liabilities, Giusti adds. "Liability is really the thing that just scares people," he says. With COVID-19-related claims yet to appear, the industry is holding its collective breath. "There's really not much that's worked its way through the courts that has caught my eye, but I imagine it's going to come down to negligence. That's going to be the COVID-related thing that people are going to try to make claims for."
So far, pricing has remained steady. Giusti believes it's because the industry opted to limit coverage instead of adjusting premiums. Don't expect it to last, though. "I do think in the long term, pricing is going to creep up when the liabilities have to be paid," he says. Giusti adds that more onus is being put on insureds to prove their losses. "Policyholders are being asked for more documentation to prove losses than they might have, or insurers are requiring much more intense risk management plans than before."
Successful selling
That's where agents and brokers can offer a real service to their sports and leisure clients, says Mello. "Agents and brokers can provide added value to their clients with loss control services; this could be a physical walk-through of the property to identify hazards or guidance on sanitization procedures based on CDC guidelines. As organizations reopen they may be focused on COVID safety but other property risks could be overlooked; trip-and-fall hazards, fire safety, tree maintenance, appropriate lighting and other general maintenance care are always excellent checkpoints."
But first, agents and brokers have to understand what options are available for insureds, says Giusti. "It's so important for retail agents to understand the policies they're selling. And that's what they're terrific at.
"But they should really focus on communicating to the policyholder what's going to be covered and what's going to be excluded right at the point of sale," Giusti adds. "You don't want them to be disappointed when they call to make a claim. You want them to understand when they're writing that check. That kind of communication at the point of sale is really where the agents shine."
For more information:
InsuranceQuotes.com
www.insurancequotes.com
K&K Insurance
www.kandkinsurance.com
The author
Lori Widmer is a Philadelphia-based writer and editor who specializes in insurance and risk management.