PROTECTING WHO YOU ARE
Products address identity—one of the most precious possessions a person has
By Len Strazewski
It's not terrifying until it happens to you. The Internal Revenue Service tells you that your return was filed months ago, and your refund was paid to someone pretending to be you. Or you receive a credit card bill from an account you never opened, right up to the limit of the account.
Or, more commonly during the COVID-19 pandemic, you lose your job and apply for unemployment benefits. But the funds are paid to a state-issued debit card that was mailed to someone else.
Who you are is one of the most precious possessions a person has, and protecting that identity has become increasingly difficult, creating a growing market for identity protection insurance, which agents and brokers are aggressively marketing to employ-ers and individuals.
According to John Thornton, executive vice president of sales and marketing at Amalgamated Life Insurance Co. in White Plains, New York, losses from identity theft or other kinds of identity risks are booming and threatening more people than ever.
He points to market research that describes the rapidly growing losses and the increasing size of the market. "Based on industry data presented by IBISWorld, the U.S. identity theft protection services market is a $2.3 billion market, which recorded a 1.8% growth rate in 2020, and 1% annualized market size growth from 2015 to 2019. Identity theft insurance in the U.S. is a $284 mil-lion market," he says.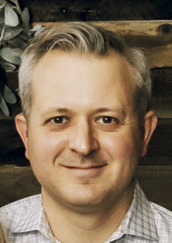 Also, according to data compiled by Comparitech, a U.K.-based security company, identity fraud losses in 2019 rose to $16.9 billion. In 2019, there were13 million fraud incidences reported in the United States and losses sustained related to fraud recovery amounted to $3.5 billion, Thornton says.
Incidents accelerate rapidly as information becomes vulnerable. Javelin Strategy & Research in Pleasanton, California, reported that 40% of account takeovers happen within 24 hours of a cyber criminal's access to a victim's account.
"The majority of people in the United States know someone who has been a victim of identity fraud, or they themselves have been," Thornton explains. "So, clearly, there is a real threat and a growing market for tools that help reduce the risk and help minimize associated losses.
"What is interesting is a Federal Trade Commission finding that more Millennials' accounts were subject to identity fraud than Gen X, Boomers, and the Silent Generation—those born between 1925 and 1945," he continues.
He notes that industry data from Comparitech suggests that this is likely linked to their greater use of social media channels such as Facebook, Instagram, and Snapchat, which gives them a 46% higher risk of an account takeover and fraud than those who are not active on social media.
"Since Millennials are becoming the largest generation in the workforce and are experiencing a higher percentage of identity fraud, it would seem prudent that employers raise their awareness of ways to prevent becoming a victim and also educate them on the role of identity protection services and insurance," Thornton observes.
As a result, identity protection insurance products are slowly moving from the realm of personal lines and into employer-paid benefits and employer-sponsored voluntary benefits, and employers are discovering the need to reduce the stress on their employees and protect productivity.
"We're seeing identity theft products being offered by employers in both the group and voluntary product categories. There is a lot of stress associated with an identity breach, the financial losses involved, and the follow-up processes involved," Thornton says. "Employers recognize that the stress and time required to contact banks, credit card companies, etc., report the fraud and then attempt to restore one's credit does affect an employee's productivity.
"They see offering products that help to both protect their employees and alleviate some of this stress as a valuable human resource strategy."
Amalgamated began offering identity production products from CyberScout® to single- and multi-employer groups in 2018. These products provide identity management services to individuals and include the support of a fraud specialist on a 24/7 basis, as well as credit and dark web monitoring, which includes notifying an individual if his or her information has been subject to a cyber criminal's attack.
Other products include LifeStages, an identity management service that provides individuals with personalized attention from a fraud specialist, and FraudScout, which gives individuals the option of additional credit monitoring and risk minimization service.
Identity protection insurance is not a new product, but it has been evolving rapidly as the crimes have grown and diversified. Matthew Ennis, director of strategy, product, and marketing for Reliance Standard Life Insurance Co. in Philadelphia, says the coverage has been available as an addition to other benefits.
"Historically, the way we have offered identity protection has been as a value-added service to other employee protection benefits that are employer-paid for all employees," he says. "It was most often packaged with Employee Assistance Programs—EAPs—or travel assistance benefits. The coverage was primarily restoration, repairing damage after an identity theft occurrence."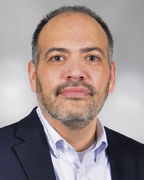 More recently, the coverage has been made available as a supplemental voluntary benefit with a lump-sum insurance limit, but still focused on restoration and repair, he says. However, the coverage has been expanding into credit and data monitoring, as well as exposures related to use of online services.
"It's probably the right time for identity theft protection as an employee benefit, and a lot of employers will want to make it a permanent component of an employee benefits program," he says. "Today when we get a request for proposal for an employee benefits package, it includes identity protection insurance as part of its employer-paid coverage."
Why has the coverage become more popular? Anyone who has witnessed the effect of an identity theft incident knows that it is a heartbreaker for the victim and their family. Credit scores can be torpedoed, bank accounts raided, and budgets destroyed. But often the biggest practical concern for an employer is the loss of productivity.
Repairing identity theft without some professional support is a tremendous drain on productivity, insurers note, as an individual focuses on putting their finances and personal records back together. The project could take weeks or longer as all the losses slowly come to the surface.
As a result, employers are seeking to include a more robust identity or cyber protection benefit, Ennis says. Toll-free customer support has become a standard, and while restoration is still critical, many products have been structured to focus more on protection by providing monitoring services that detect variations in usual financial activities and demand multiple levels of verification.
"New products are being geared for the whole family, not just an employee," Ennis says. "The products will cover a broader range of risks, such as cyberbullying, that are not just financial in nature."
The coverage could be offered as a combination of employer-paid employee benefits and voluntary benefits. Some employers may pay for this broader coverage for employees but offer a companion voluntary benefit for employees who are seeking more coverage for their entire family.
"Market research indicates that 77% of workers do not have this kind of protection, but 42% want it, creating a strong marketing opportunity," Ennis says.
Reliance Standard presently offers restoration or ID recovery services, and also WalletArmor, a monitoring service that includes user IDs, ATM cards, checking accounts and credit cards.
Personal lines identity protection still has a market and a role in personal protection. Randy Perez, senior vice president and chief underwriting officer at Encova Insurance Co. in Columbus, Ohio, says personal products may have advantages. And agents and brokers may be the best resource for advising and promoting the coverage.
"Cyber risks and exposures are quickly evolving," Perez explains. "Thinkabout the growth in digital payments, online banking, online shopping and connected devices. These technological advances come with huge benefits, but also create risks.
"Agents should look to match their customers with cyber insurance that includes a comprehensive set of coverages," he says.
"I believe that voluntary is a better option," Perez adds. "Employer-paid benefits may be duplicative in coverage from other sources, like a credit card or a homeowners policy. There is also a risk that an employer-paid benefit would be too narrow on coverage and could lead the employee into having a false sense of security.
"Purchasing cyber coverage from a professional agent provides policyholders a resource that can fully explain the cover-ages and benefits of cyber insurance," he says.
Perez points out that the personal lines products are inexpensive, generally about $20 annually, and the coverage has been expanding in response to the growth of digital and online marketing. About 25% of personal lines customers purchase identity protection insurance now, but he expects sales to continue to grow as the public becomes more aware of the growing level of risk.
Encova's cyber protection provides coverage for identity theft, breach costs, online extortion, system compromise, and cyberbullying. LifeStages from CyberScout identity protection services is also included in Encova's cyber protection coverage.
For more information:
Amalgamated Life Insurance Company
www.amalgamatedlife.com
Encova Insurance Company
www.encova.com
Reliance Standard Life Insurance Company
www.reliancestandard.com
The author
Len Strazewski is a Chicago-based writer, editor and educator specializing in marketing, management and technology topics. In addition to contributing to Rough Notes, he has written on insurance for Business Insurance, Risk & Insurance, the Chicago Tribune and Human Resource Executive, among other publications.