GETTING DATA RIGHT FOR THE GREATER GOOD OF THE INDUSTRY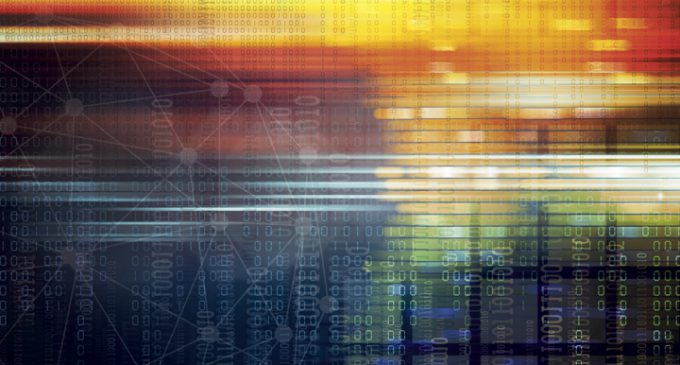 GETTING DATA RIGHT FOR THE GREATER GOOD OF THE INDUSTRY
Use technology more intelligently and fully to better serve clients
I learned many years ago that when a commercial lines client asks for a loss-run report, you can bet they are shopping for new coverage. That's a good example of a lagging indicator because by the time you receive the request you may have already lost the account! What you want as an agent are leading indicators—data points that predict the future so you can take steps to retain business, sell additional coverage or improve customer service.
Leading indicators are the best, that's for sure, but they require a disciplined approach to analytics. And that means access to the right information, preferably in real time, and data that is accurate and standardized from end to end—from the carrier to the vendor to the agent.
Download first
The phrase "garbage in, garbage out" from the early days of computer programming still applies today. A good example is the data I download in real time from carriers. Don't get me wrong—real-time download is a marvel and much preferred to the days of paper. But I would estimate the accuracy of downloaded data at about 80%. Unless it's 100% reliable, I really can't use it effectively for data analytics or third-party APIs. And if I do take the time to clean it up, will it get corrupted every time I do a new download?
What makes downloaded data inaccurate? Sometimes data is missing from fields. More often, coverage or rating codes are not standardized. One carrier's Tier-4 rating may be different than another's. Policy enhancements may be different. As a result, the codes are not consistent for my book of business.
Agents, companies and technology vendors can leverage and standardize data to identify leading indicators that can increase retention, reduce losses and generate new business—if we work together.
Suppose the data were reliable, though. Then I could create automated workflows for reviewing my customers' policies. If a policy were renewing, I could measure what has changed in the last year. Obviously, price would be one thing. But I could also see what's changed in the coverage, or what coverages are missing. Maybe the policyholder should have Enhancement #4, and the data indicates it hasn't been purchased. If the workflow is automated, the system would flag it and notify my staff so they could follow up with the customer.
Today, my staff and I must do these comparisons by hand. It's a painstaking process, and the human eye can make mistakes. If it were automated, I would be able to run my agency more efficiently. I've estimated that automating a basic 10-point checklist for renewals could save my agency over $250,000 a year! Automation could uncover additional premium opportunities for carriers while ensuring that my staff has the information to best serve our clients.
With reliable data, I could also do more to retain business. Which of our customers are most apt to shop for coverage elsewhere? Which ones might need an umbrella policy? Workers compensation?
eDocs, rating and more
This is but one area where companies, vendors and agents need to join together to work for the good of the independent agent channel. Another area that comes to mind is greater standardization and use of eDocs. More agents need to embrace this technology, and more carriers should be using eDocs in real time to push information and notifications to agencies. Vendors can assist by delivering these messages automatically to workflows in a format that agency employees can respond to easily.
The same could be said for real-time, multiple-company rating. Third-party data vendors should work with comparative raters to make their data available at the agent level to improve rating accuracy and reduce multiple entry of the same data. Real-time binding, along the lines of the PIA's Buy Button concept, could also empower agents to bind coverage for prospects or clients who call on the phone, meet in person or visit online. The concept could be quickly adopted in personal lines in conjunction with an existing comparative rater or similar agency-managed tool. This would allow independent agents to fully compete in a digital world.
Then there's the whole issue of credential management to protect data. The entire industry should be supporting ID Federation (www.idfederation.org) to create safe and secure digital credentials that replace the many user passwords that agencies currently maintain. The development of an effective digital identity infrastructure will increase agency use of real-time transactions and enable agencies to provide better customer service. Agencies spend too much time managing credentials for multiple carriers, solution providers and other business partners. That's time they could invest in revenue-generating sales and service.
Where new cybersecurity rules require multi-factor authentication (MFA), it's often accomplished by having the host website generate and email or text a temporary one-time PIN or password the user must enter before completing log-in. Handling these one-time PINs can create added control and management headaches for agency owners. It may be okay for consumers to have PINs texted to their personal cell phones, but agencies need a more secure way of dealing with them.
At my agency, they are emailed to the users, so we can track them. That added step creates extra downtime and additional costs. I've done some calculations and estimate that the new MFA requirements will cost the industry $3,000 per user per year. ID Federation's SignOn Once can simplify our lives as the industry grapples with multi-factor authentication. Working within the organization's trust framework can reduce this burden if the industry gets behind it.
Win-win
Agents, companies and technology vendors can leverage and standardize data to identify leading indicators that can increase retention, reduce losses and generate new business—if we work together. That would be a win for the entire industry. More important, it would free agents up to spend more time helping customers. Data should never be an end in itself. I have always argued that relationships trump technology. It's how we use the technology to help people that makes all the difference in the world.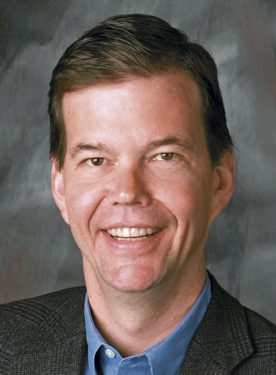 The author
Michael J. Foy is president of Foy Insurance Group in Exeter, New Hampshire. He currently serves as chairman of the Network of Vertafore Users (NetVU), an independent national member organization committed to providing industry advocacy, world-class education and networking to more than 30,000 insurance agencies, carriers and MGAs, and more than 500,000 users of Vertafore's solutions.