GROWING STRONGER EVERY DAY
Vertafore's acquisition of AgencyZoom creates an insurtech powerhouse
By Elisabeth Boone, CPCU
Does anyone remember Agency Records Control? Established in 1969 and known familiarly as ARC, over the last 50-plus years it has expanded exponentially to become Vertafore.
With some 21,500 independent agency users, a 1,300-strong roster of carriers and more than 600 MGAs, and an industry-wide reputation for excellence, you might wonder why Vertafore continues its acquisition initiative.
Enter AgencyZoom of Columbus, Ohio, a successful insurtech company that provides a sales automation platform that meets agencies' needs to create more efficient processes, automate work-flows, empower employees, and better serve their clients. Its automation drives sales growth and client retention and provides personalized onboarding in a simple intuitive platform.
With some 3,500 active agency users, AgencyZoom was an attractive target for Vertafore, and the acquisition was completed last November. Since then, AgencyZoom's solutions have started on a path to fully integrate into Vertafore's platform, which provides end-to-end connectivity, strives to improve the client and agent experience, and aims to drive efficiency, productivity, and profitability for independent agencies and carriers.
To gain perspective on Vertafore's acquisition of AgencyZoom, we spoke with Dana Pasquali, vice president of product management for Vertafore, and Kat Ternes, formerly vice president of revenue for AgencyZoom and now director of sales for Vertafore.
Vertafore's growth and goals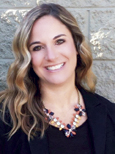 The AgencyZoom people are so enthusiastic about their company, diversity, focusing on customers first and moving fast to solve problems for them, and that makes them a great fit for Vertafore."
—Dana Pasquali
Vice President of Product Management
Vertafore
We asked Pasquali to sketch Vertafore's history and describe its major accomplishments and goals. "We're involved in automating every phase of the insurance life cycle," she explains. "In the past five or six years we've made some changes; in 2017 we moved our headquarters to Denver, and in 2020 we were acquired by Roper Technologies, a leading diversified technology company that focuses on our vision and provides solutions for our customer-focused initiative.
"Our goals are focused on three main strategic areas," Pasquali continues. "First, how do we help our customers modernize their agencies? How can we use technology to help them grow and automate? Second is optimizing the insurance distribution channel for our carriers and MGAs. Third, how do we help everyone unlock the power of data?"
What factors motivated Vertafore to acquire AgencyZoom, and in what specific ways will the acquisition benefit Vertafore's customers?
"The acquisition aligns with our mission to simplify and automate the entire insurance life cycle end to end," Pasquali says. "Our challenge is how to automate the entire distribution channel through insurtech. We already service our customers with agency management systems and with market connectivity with carriers and agencies, and we help agencies manage their client digital experience. This acquisition was a way for us to further deliver on our mission with a tool designed expressly to modernize the sales process and how agencies engage their clients while continuing to help producers, customers, and account managers deliver solutions through connectivity with modern agencies."
What key features of AgencyZoom were most attractive to Vertafore?
"It was a good fit in three areas," Pasquali explains. "First was the product fit; the product is great and is already integrated with two of our agency management systems: AMS360 and QQ Catalyst. AgencyZoom is a sales automation platform for pipeline management and onboarding solutions that we weren't previously focused on. It was a perfect product fit for us.
"The other two areas are the people and the culture," she continues. "In addition to being the product leader such that AgencyZoom falls under my area of responsibility, I'm also the integration leader. The AgencyZoom people are so enthusiastic about their company, diversity, focusing on customers first, and moving fast to solving problems for them, and that makes them a great fit for Vertafore."
Orange Partner
Since 2019, AgencyZoom has been an Orange Partner of Vertafore, which is an open platform strategy so that our customers can choose the tools and services that best meet their needs," Pasquali says. "Orange Partners undergo a rigorous vetting process to ensure that they meet Vertafore's standards and that our customers can take advantage of those solutions through integration with Vertafore products using available APIs (application programming interfaces). This program brings together solutions with best-in-class business solutions that complement the Vertafore suite of products. Today we have 29 Orange Partners, including DocuSign, Forge3, Rocket Referrals, and Levitate."
Vertafore completed its acquisition of AgencyZoom in November 2021, and since then has been integrating it into Vertafore's suite of products and services. "We want to make sure that we're communicating all the great things they're doing and the roadmap we continue to work with at speed, and that overall the acquisition becomes a win for our customers," Pasquali asserts. "We want them to know what's coming and what we're doing, and we're working across the entire Vertafore team to integrate AgencyZoom into how we work."
Does Vertafore plan additional acquisition in this space?
"We're always considering ways to drive more value for our customers and to continue to deliver on our mission," Pasquali replies. "We're definitely open to acquiring companies whose people, culture, and products are a good fit with Vertafore.
"It's exciting to be part of this," Pasquali continues. "There is enthusiasm about AgencyZoom coming into Vertafore; its experience and its modern products. Being on the front lines of this acquisition is like being at a football game where you're cheering for your home team. We're so excited to partner with this group of people and their products becoming part of Vertafore."
AgencyZoom is happy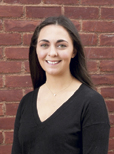 "Every time we reflected on people in our space who had been helpful and generous and whom we aspired to be like, we decided our future was with Vertafore.
—Kat Ternes
Director of Sales
Vertafore
"A lot of our success has come from growing alongside our 3,500 to 4,000 active agency users," says Ternes. "Being acquired by Vertafore, we were introduced to some of the country's leading independent agencies. We'd been working with many of those teams on an enterprise basis before joining Vertafore, and now that we're part of the Vertafore family those relationships have helped us get to the next level. That's a big part of our accomplishments."
What are AgencyZoom's key products and services, and how do they benefit Vertafore's customers?
"We are a customer relationship manager (CRM) solution, but we are industry specific, so we were built by insurance agencies for insurance agencies," Ternes explains. "Since integrating with Vertafore, we've become more focused on being a sales and service enablement partner and bringing that expertise to the industry. So instead of a producer coming into a sales automation tool and seeing a list of people to call and then trying to follow up and setting reminders, our solution automates the outreach for them. We can trigger texts and emails to owners, producers, and CSRs, and even provide new leads and referrals. We help our users manage their client life cycle and their communications in a much more accessible way."
What appealed to AgencyZoom about being acquired by Vertafore?
"We knew that we were at a stage where we were really going to have to grow," Ternes responds. "With 35 employees, we were trying to figure out who we were going to be and whether we were going to do it on our own or team up with a like-minded partner.
"Every time we reflected on people in our space who had been helpful and generous and whom we aspired to be like, we decided our future was with Vertafore. We had been partners with Vertafore since 2019. We thought about how we were going to grow and evolve and change overtime. We didn't want to go the private equity route and then be sold again, and a few years later be sold again. We didn't want to put our customers through that, so when we looked at Vertafore versus private equity, we chose to go with Vertafore," Ternes explains.
"We saw all the positive things that would come out of that, and its culture was reflective of what we wanted to build," she continues. "When we got that opportunity, we knew we wanted to go with it. We did, and we're happy to be part of the Vertafore family."
Kudos for Orange partnership
As noted earlier, AgencyZoom had been an Orange Partner with Vertafore since 2019. "Being an Orange Partner initially meant that we had integration and a shared vision with Vertafore. We started on QQ Catalyst, and shortly thereafter we became an Orange Partner with Vertafore for AMS360.
"This partnership benefits our customers because they can use the agency management system of their choice," she says. "They don't have to pick apples in-stead of oranges. This helps our customers because they don't have to redo work that their chosen system has already done."
We asked Ternes to comment on AgencyZoom's choice to become integrated into Vertafore.
"It was time," she replies. "If we had continued to operate independently, we knew we were outgrowing some aspects of our operation. We were getting big enough that running around like crazy people was no longer a good idea," Ternes says with a chuckle.
"All things considered, teaming up with Vertafore is proving to be a great idea," she asserts. "The integration has given us so many resources, and it has given us an opportunity to release new features incrementally. It lets us know how to educate our customers about the new feature, how to explain it to our sales team, and whether it's feasible from a marketing standpoint. We're able to execute on everything thoroughly instead of getting way ahead of ourselves. That has been wonderful for our teams and for our customers, who can walk into an agency and see that our new features are already in the hands of their producer or CSR."
The author
Elisabeth Boone, CPCU, is a freelance journalist based in St. Louis, Missouri.