LOOKING BACK, LOOKING AHEAD
HAMMERSMITH INSURANCE, INC.
Ohio agency started in 1874, survives fire and continues to grow
By Elisabeth Boone, CPCU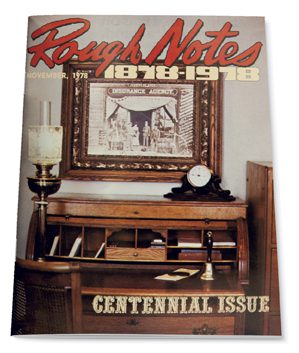 As Rough Notes celebrates its 140th anniversary, we're pleased to mark this milestone by profiling agencies and companies that have been in business for 100 years or more. We're revisiting firms that were featured in our 100th anniversary issue in 1978 to find out how they've grown and changed over the last 40 years and how they've preserved the values with which they were established so long ago.
Then …
A.A. Hammersmith Insurance, Inc., traces its founding by Adam Hammersmith in Massillon, Ohio, back to 1874. Hammersmith's son, Charles, took over the agency in the 1890s. Charles Hammersmith's son, Anthony, entered the firm in 1909 and took over the agency in 1916 upon his father's death.
Anthony Hammersmith remained active in the agency until 1967 when he incorporated the business and made Harold Weatherbee the manager. Anthony Hammersmith died in 1974 at the age of 90, at which time Weatherbee assumed his current position as president.
Largely a personal lines shop, commercial lines and employee benefits have contributed to recent agency growth
With rapid growth in the last 10 years, A.A. Hammersmith Insurance, Inc., now has volume of about $1.5 million.
… and now
Since 1978 the agency has acquired more than 30 smaller agencies in the area, including the F.W. Arnold Agency, which was featured on the cover of Rough Notes in 1978.
As a result of the acquisitions it has made over the years, Hammersmith represents a wide variety of carriers. With offices in Massillon and Alliance, the agency now has about 30 employees. It is owned by a group of seven employees.
Personal lines still constitutes the majority of premium volume, but in recent years both commercial lines and employee benefits have contributed to the agency's growth. Annual revenue stands at over $4 million.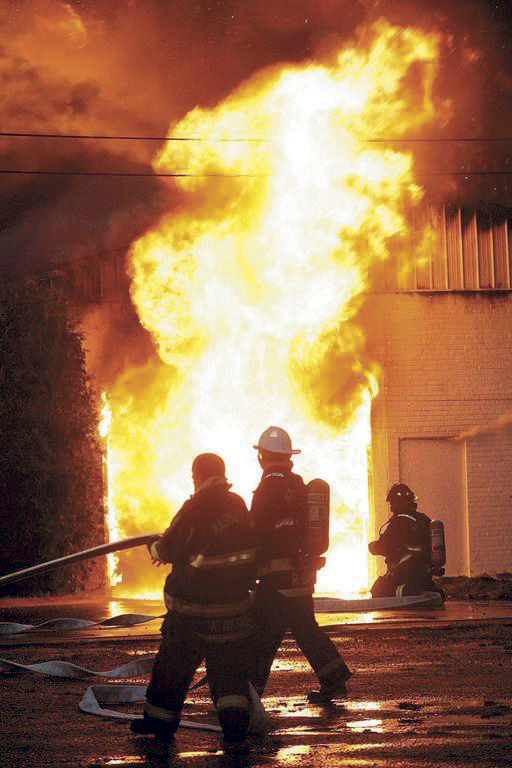 Serving as president of Hammersmith is Harold Weatherbee's son, Douglas. Frank Sauer is vice president and secretary, and Robert Meadows is vice president and treasurer.
In August 2014, the agency's office was heavily damaged by a fire that broke out when lightning struck a storage structure next to the building. The agency was displaced for a year, working out of rented space a block from its office. Phone and Internet service were up and running by 10:00 the morning after the fire, which caused damage of more than $1 million.