TECHNOLOGY
Driving agent and broker success through advanced use of data and analytics
Toward the end of his 18 or soyears working for a major international broker, Kabir Syed created a proprietary carrier trading platform. Looking to deliver a similar tool for broader industry use, he left the brokerage in 2012 to form Greenwich, Connecticut-based RiskMatch, an analytics firm that offers a data-centric trading resource for agents and brokers and their underwriting partners.
"I spent the first seven or eight months after forming RiskMatch getting a patent for the marketplace," he recalls. In 2013 he hired his first employee, and by the end of January 2014 they launched. "The first year we had four clients; now we have over 350—brokers of all sizes, from large public companies to a small firm with $2 million in revenue."
All clients have the same platform—one that provides intelligence on a variety of risk-based topics. "And allclients have the same problems—including which carrier writes what and who in our firm has expertise," notes Syed, who now carries the title of senior vice president of intelligence solutions at Vertafore following the Denver-based firm's acquisition of RiskMatch.
"Ask anybody with the larger brokers what kind of emails they get on Monday morning," he adds, "and they'll describe something like, 'Who are our experts in hog farming?' or 'I have a client who does hangar construction; which of our carriers write that?'"
The challenge, Syed notes, is that data is not always easy to come by at the local level. "As an industry, we don't use intelligence from each interaction to solve easily solvable problems," he explains. "We're trying to change that. We need to get to the point where, if I learn something, if the enterprise learns something, if my colleagues learn something, we can reuse that knowledge."
This is important if the independent agency and broker channel is to thrive. "We are one of 10 countries in the world where agents and brokers dominate," he notes. "They provide something very useful to the insured because the product is complex." RiskMatch supports the channel by offering a big-picture approach to sharing learning.
"We know that advisory intelligence comes from placements, but it can't be based just on the five or 10 placements that a single broker did," Syed explains. "It should be based on the million placements the industry did. We are trying to use everybody's experience to make each other smarter."
It's the same concept that drives the automotive shopping service called TrueCar, which aggregates massive sales data to show the actual prices buyers pay for automobiles. "In a way, we're a combination of TrueCar and Bloomberg," Syed observes. "Whether you're a Marsh or a Lockton or a community agency, you should know what the price is, who writes the business, and where you can buy it."
RiskMatch subscription costs are based on agency revenue. "I don't like the idea of charging per seat because that inhibits team members from sharing intelligence and insight," Syed notes. "We have a flat license for the enterprise, no matter how many people in the firm use it. Actually, the more people using it the better, because we're indexing everyone's skill."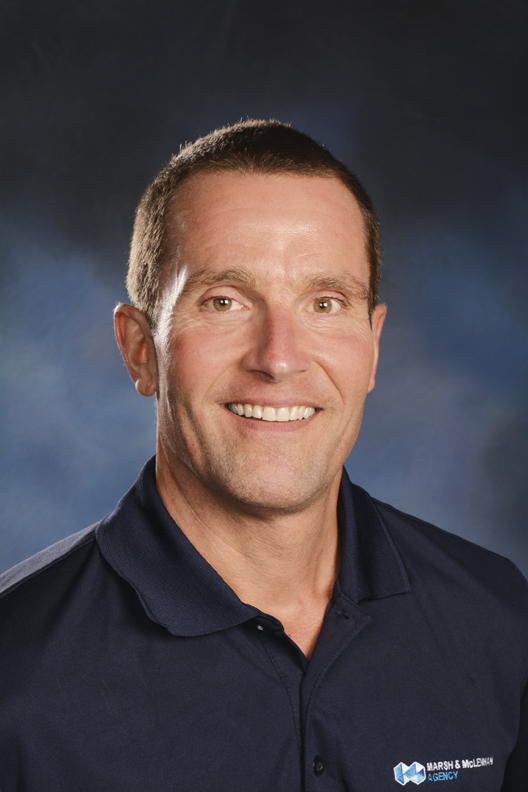 Put to good use
Executives and owners use the platform in several ways, including as a resource for carrier engagement, planning and negotiations. Producers and account management team members "use it to identify markets and pricing, and to make sure clients are properly protected," Syed says. RiskMatch provides benchmarking reports that agents and brokers can create under their own brand to show clients and prospects what their peers are buying. "It takes you from trying to sell a product to using everybody's intelligence to make sales possible," he notes.
"From a corporate executive, C-suite-type perspective, we use it as we work with carrier partners," explains Andy Paden, CIC, director of practice development at INSURICA, an Oklahoma City-based Assurex Global partner with 30 offices in six states. "It's great to be able to have data to bring to the table. It's especially valuable for us since we're spread out geographically. RiskMatch makes it possible to easily gather and share data in a useful manner." A RiskMatch beta agency, INSURICA has been using the platform for four years or so.
"Often, as I sit with carrier partners, they're surprised by how much insight we can provide them into their book with us," adds Jack Butcher, national commercial lines leader for White Plains, New York-based Marsh & McLennan Agency (MMA), which has used RiskMatch for about two years.
"It's a fluid interface, so we can change views quickly and seamlessly, shifting the conversation and views from a client view to a policy view to an industry view to a product view to a location view," he notes. "We really begin to zero in on the growth opportunities, strengths and even improvement opportunities in a given book of business."
"Producers use it as a data visualization tool," Paden notes. "They get insight into their own books of business with a desktop tool that shows everything from what's coming up for renewal in the next 90 days to who in the company has expertise to help with a new opportunity in an unfamiliar industry. They use RiskMatch to identify similar business and connect one producer's need to another producer's expertise.
"Also, we use it to gather market intelligence," he adds. "For instance, we might think we know one or two markets with an appetite for a certain risk, but it's easy to check RiskMatch for others. What's cool is that it not only displays our own data, but it also reaches across the entire RiskMatch universe. We can't see details, but we get a high-level understanding of the risk and insurer appetite. It helps us not accidentally leave a market out."
At the executive level, Butcher says, "We use it to gather insights into our entire book of business. As a firm that has evolved through acquisition and organic growth, it's given us a tool to quickly get a view into the books of business that join us when they become new partners with us."
Once an agency joins MMA, RiskMatch is deployed on multiple levels. "At the field or trading level, it provides insights to producers in their day-to-day trade on behalf of clients and in their work with our carrier partners," he notes. "At the corporate level, we use it as carrier partners approach us about how best to engage with us to and where to establish advantageous trading relationships.
"As we share a desire with carrier partners to grow together in targeted areas," Butcher notes, "it lets local office leadership sit down and do targeted planning with these partners."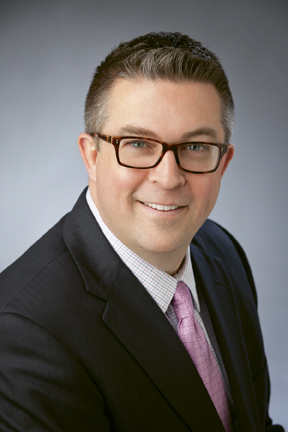 Range of benefits
"Among the things that are most notable about RiskMatch, our people say, is its incredibly intuitive user interface—the dashboard," he adds. "RiskMatch draws a lot of data from our systems and presents it quickly and in a view that makes a lot of sense to the user."
Paden concurs. Users don't have to rely on IT staff to deliver management system reports. Instead, he says, "Team members have a tool on their desktop that uses a data visualization model. Users find it much more meaningful to see data presented in charts and graphs rather than lines and columns."
He speaks highly of what he calls the platform's "clickability. Everything on the dashboard is clickable. If you're interested in a particular industry, you can filter it by region or by branch or by producer or by carrier." An unforeseen benefit of RiskMatch is that it has elevated colleague data savviness. "Also, I have found that it is easy to deploy to new people," he adds. "They catch on quickly."
Another RiskMatch benefit Paden values is what he describes as "a safe environment to look at data. We can't accidentally click on something and mess up the data. For example, if we ran our accounting software, one of us might accidentally change a field that shouldn't be changed. We're protected against that by using RiskMatch."
Positioning is another plus. "If a producer is trying to establish credibility with, for example, a construction risk," Butcher explains, "they may know what their own office does, but RiskMatch can equip them with an MMA-wide view. It increases the visibility of our platform-wide experience and expertise in a certain industry.
"Producers can see and make coverage and carrier recommendations to clients based on the breadth of our book," he adds. "We can break out data by size, location, and type of firm—whether it's a general contractor or a trade contractor. Basically, we can break it down into sub-micro verticals. It definitely enhances the value of the conversation with the buyer."
Butcher sums up the value like this: "RiskMatch is really an efficiency tool; it gives our teams a faster view of which carriers write what and it makes the marketing process more efficient. Before, you'd need to send emails out to all your friends saying, 'Here's the risk I want to write; does anybody know who can do it?' With RiskMatch, those answers are at our fingertips; producers know right away which carriers write which types of businesses. It shortens the cycle for our broker to get a short list of potential carriers."
According to Paden, RiskMatch is part of a shift that's underway at his firm. "A few years ago, we determined to transform our organization and to begin using data as a weapon in the sales environment," he explains. "We've been very purposeful, and RiskMatch has been a part of that digital transformation. We know disruption is coming, and we want to prepare ourselves not only to handle disruption, but perhaps be on the leading edge of how the new insurance industry emerges."
The future
Syed encourages agents and brokers to prepare for change. "We have to keep moving ahead," he says. "We can't say 'I'll do what I've done for 150 years.' Kodak did that. Companies are trying to come in and change our business, but we know more about our industry than anyone else does. We should get ahead of change rather than having to respond."
He offers advice for agents: "First, work faster. Second, make it easier to show value to your clients. Finally, hold those who are serving your clients to a high standard. Otherwise, somebody will do better."
"Change can be tough," Syed adds, "and behavioral change is more difficult than technological change. That's what we struggle with as an industry. Brokers are confident in what they do because they've done it for so long. At the same time, I've never been a broker, but I can tell you the price of a BOP in this space. How? The data. I have data.
"Data is not going to replace the agent or broker, but it can and should be used to improve service to clients," he concludes.
By Dave Willis, CPIA