Salute to Service
HELPING MILITARY FAMILIES
Patra initiatives train and employ military spouses and support children's organizations
By Christopher W. Cook
One of the five things that you need to know about military families, according to a similarly titled blog post on the United Services Organization (USO) website, is that the children in military families are "always the new kid." It states that "most military families move every two to three years, and some even more frequently. For a military child, it's possible to have moved 10 times by the time they're 12, and to change schools six to nine times between kindergarten and high school graduation."
It's hard to imagine such a lifestyle at a young age. And what about the spouses of military personnel? Imagine having to change jobs every couple of years. This is where one insurance industry firm has stepped in to help.

Founded in 2005, Patra Corporation is "a technology-enabled services provider; we serve not only brokers and agents, but also MGAs, wholesalers and carriers," says William Wagner, Patra's vice president of marketing. "Through our technology and our services team, we work with organizations to streamline and put efficiencies in place for a lot of their workflows and tasks, anything from what you'd consider back-office operations.
"When organizations are looking to grow, perhaps they're going through an acquisition or maybe they're trying to standardize and streamline their operation efficiencies, Patra will come in and provide the operational support so that they can refigure how their staff should be allocated so they can be more front facing and more on the sales side, rather than focusing on the servicing side."
Although having a headquarters in El Dorado Hills, California, Patra has been a remote company for over a decade.
"We have over 500 employees scattered throughout the United States and Canada," Wagner says. "We are in 40 different states and licensed in all 50. Wealso have just north of 3,100 employees globally out of our India and Philippines offices who also provide back-office sup-port. "As a global remote organization, we were probably one of the few companies that, when the pandemic hit, it didn't impact our ability to do our jobs. It obviously impacted our customers and our workflows and how we did things, but as far as our day-to-day lives, we saw almost zero impact."
With the capabilities to work anywhere, as a corporate initiative and to thank those serving in the armed forces, Patra began focusing recruitment efforts on areas with military bases. By working closely with organizations like the Wounded Warrior Project, The Army Community Service Department and the USO Transitions Pathfinder Program, an academic training program was created for the unique needs of military spouses and veterans.
Patra Academy
Established in 2014, Patra Academy was "designed to partner with military bases around the country, to get people, military spouses specifically, up to speed in insurance, get them licensed and give them a career that they can take with them throughout the country," says Michael Moutrey, director of global talent at Patra.
The program teaches the fundamentals of personal and commercial lines, employee benefits, servicing clients, and policies; and each participant will earn their state's P-C or life and health license. Those going through the program learn various insurance processes, including:
Audits
Certificates of insurance
Cancellations
Reinstatements
Loss runs
Document retrieval and attachment
Endorsements
Lost business
Lost policy release
Policy checking
Pre-renewals
Renewals
Follow-ups (fulfillment)
Quoting and rating (fulfillment)
Auto ID cards
The training program's model and curriculum were developed by Patra Academy's Manager Bobbie Fernandez, AIS, who also serves as the course instructor and handles the recruiting, interviewing, hiring and onboarding of the program's trainees. After completing the Patra Academy program and receiving their team assignments, highly skilled mentors ensure the continued learning, growth and development of each new team member.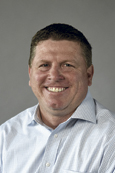 Prior to COVID-19, training was held at Patra's El Dorado head-quarters and a second location near Fort Campbell, an active military base—home of the 101st Airborne Division—on the Kentucky and Tennessee border.
"Our biggest partner is out of Clarksville, Tennessee, where we have an office with the technology and workstations for the training," Moutrey says. "Prior to COVID we had people in the office, and ultimately the goal is to go back when things clear up."
At the time of this article's completion, a class of six individuals had recently started the training program remotely.
"Normally we have about 12 trainees a year," Moutrey continues. "It's approximately a year where someone can be trained and fully on their own, but it depends on the person. There are people who progress at different speeds."
Participants of the 12-month training program are paid a salary during their learning period and provided benefits like medical, vision, life, and 401(k) options. Preparation for and payment of the state licensing exams are also covered. After completion, a full-time position with Patra is offered, which can be taken with the participant wherever they end up in the country due to their military spouse's assigned relocation.
"Our customer base is national, so employees could be in Tennessee but working on an account in Florida or Arizona," Moutrey says. "The program has been a huge success, both from the military-base point of view as well as our internal employees. We have had several who went through the program starting out with just a baseline of insurance knowledge but have now been promoted and progressed through Patra taking on more and more responsibility."
In addition to providing employment opportunities for military spouses, another initiative by the firm focuses on the children of working military personnel.
Patra Proud
Becoming a 501(c) in August 2016, Patra Public Charity, which officially started its charitable efforts in 2017, supports the firm's mission statement of helping children of working military families.

"We go by Patra Proud, because it sounds better with our mission statement," says Carl Tarrant, director of Patra Public Charity. "We started with supporting Fallon Naval Air Station in Nevada, and then expanded to Fort Campbell in Kentucky. We continue to expand and work with other kid programs."
Some of these organizations include Hands for Hope; Child Advocates of El Dorado County (CASA); First Tee of Greater Sacramento, which introduces golf to children with no access or ability to play the game; and other community-based academic and athletic programs like sponsoring the Naval Air Station Lemoore volleyball team.
To raise funds, "our primary event is an annual charity golf event in northern California, where our head-quarters is and where many of our large customers and family and friends who like to participate are based," says Tarrant. "We receive about $30,000 a year net profit."
The golf outing aims for 120 participants—sometimes exceeding it—and is held every October.
"October is a beautiful month in California," says Tarrant. "We don't do it in the summertime because you have back-to-school and vacations going on, and with my history of being involved with charities and attending functions, October and November are the best months to hold corporate events."
The participants and attendees are treated to more than just a golf competition, which in past years has been held at Boundary Oak Golf Course in Walnut Creek, Hiddenbrooke Golf Club in American Canyon, and Chardonnay Golf Club in Napa.
"We incorporate lots of games throughout the course like rolling dice, cornhole, and hook and ladder, that enhance the ability to score. We have food and beverages throughout the course and host either a dinner or a large appetizer event at the end with prizes, games and auctions. The feedback we get from our clients and sponsors is that it's the best event they attend year after year."
Unfortunately, the 2020 golf event was cancelled due to the coronavirus pandemic.
With a Patra Academy established near Fort Campbell in 2018, charitable efforts have expanded to that part of the country. This included the firm sponsor-ing the 2020 USO Fort Campbell/Nashville Warrior Summer and 4th of July drive through carnival.
"[Patra Academy] has been a huge success, both from the military-base point of view as well as our internal employees."

—Michael Moutrey
Director, Global Talent
Patra Corporation
"The carnival event was attended by 359 families and was the kick-off to the summer events," Tarrant says. "It included entertainment, food, music, and giveaways. The summer activities included children's yoga, scuba diving, paddle boarding, and golf.
"When we expanded Patra Academy to Fort Campbell, it was a huge success. That's why I've put more of my focus the last three years in Fort Campbell for our charities."
Some of these include the USO at Fort Campbell—Patra's presence has now expanded to USOs in 13 states in the United States' southern region—and the on-base Fort Campbell YMCA, where the firm helps develop after-school programs, assists with travel expenses for the holidays and provides programs to help kids with relocating to a new environment.
"Most of our donations go directly to the programs located at the military facilities we support," Tarrant says. "These include back-to-school classroom supplies, computers, scholarships, Angel Tree programs, Thanksgiving baskets, and USO summer programs for kids."
While Tarrant admits that it's difficult hosting "company events" with a team working remotely across the country, there have been successful regional ones. "In 2018, we held a company charitable event at a small casino near Reno, Nevada, that had a big amphitheater venue out back," Tarrant says. "The event included gaming tables with prizes and entertainment. Between the employees, one of our sponsors, and other attendees, our charity event raised over $11,000 that night.
"We have received lots of great feedback from participating programs, vendors, customers and family and friends," he continues. "In the beginning we were not looking for recognition, but after a couple of years some of the programs started sharing pictures and videos of their events so we started posting them on our charity website."
In addition to events, Patra Proud also created an employee giving campaign in 2017. "Employees can donate to any 501(c) of their choice, but some elect to donate to Patra Proud," Tarrant says. "So far, to the end of 2020, our employees have raised over $100,000 with $29,000 going to Patra Proud."
Additional funds are raised off Smile on amazon.com, and recent donations have arrived via Facebook.
For its charitable work with military children and its response to the insurance industry's labor challenges by training and employing military spouses, Rough Notes salutes Patra for its service.
For more information:
Patra Academy
www.patracorp.com/company/patra-academy
Patra Proud
www.patracorp.com/company/patra-proud