THE HIGH-TECH FLEET SAFETY BOOST
Telematics and analytics for the transportation industry is an all-inclusive solution, involving everyone from the telematics firm to the insurer
By Lori Widmer
The old days of fleet safety program management are over.
Thanks to telematics, an entire industry lifecycle has been established around driver behavior and, more important, improved safety and loss exposure. From dashcams and devices that measure braking, speed, and turning to data analysis, training, and insurance, telematics now encompasses the entire driver experience from a safety perspective.
Even eight to ten years ago, telematics was merely a device placed in a vehicle that tracked driver behavior. Data on a driver's habits were collected, and fleet managers could see where drivers could improve. While some action was put behind making sure problem areas were addressed, the analytics had not quite caught up with the technology.
Today, however, telematics is fast becoming a must-have component of a fleet's safety program. According to a 2018 McKinsey & Company article, the global market for fleet telematics hardware, software, and services was expected to grow 23% annually from 2018 through 2025, becoming a $75 billion industry.
That growth is long overdue, considering how long telematics have been part of the industry landscape. Fleets weren't using the technology to its fullest potential, says Mark Totolos, CPCU, ARe, vice president of Specialty Programs for Skyward Specialty Insurance. Now, he says, vendors are offering broader-based solutions that dive deeper into the driver behaviors and develop a more robust picture of what those behaviors can lead to.
"How the insureds are using telematics to manage their fleets—that's where our interests align," says Totolos. "We see them as a great insured when they use this technology to manage their fleet and really home in on human behavior."

The root of telematics
Becoming that great insured starts with having the telematics tools in place. Jim White, marketing contractor for SpeedGauge, a provider of driver behavior and speed management solutions, says by giving drivers individual scores, fleets can better benchmark their safety levels by looking at over 80 variables. The company's FAIR Score scoring system, he says, "takes into consideration the capability of the vehicle; the make, model, year, and weight and classification."
The FAIR Score system also offers context: "Where is the vehicle being driven? What's the environment? What are those roadways like? What is the traffic congestion on that road at that time of day? What's the accident history on that road, segment?"
The system also scores on the time of day, the route, and other arbitrary choices that could be impacting safety, White says. Those data points are all available through the company's Safety Center portal, where driver behavior can be analyzed and managed.
Tracking drive performance over time, White says, helps companies benchmark their programs. Using the company's GaugeMyFleet service, companies receive a 90-day evaluation. Somewhere at the 30- to 45-day range, the fleet is able to benchmark their performance and measure the effectiveness of their safety programs and mitigation strategies going forward.
The data gets detailed, such as which drivers on what road segments are experiencing the most issues, White says. At that point, companies can put specific training in place to correct issues. "They can watch that trend improve over time, so that at the end of 90 days, they've now got a demonstrated improvement in their FAIR Score," White adds.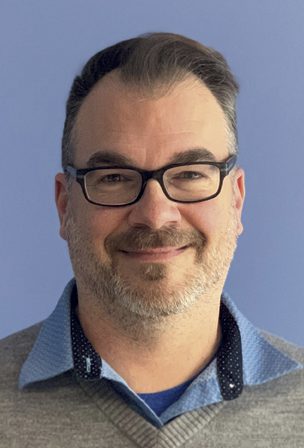 The fusion of data
Taking the data analytics even further, EOX Vantage, a provider of transportation management solutions and other digital management solutions, brings together data from disparate sources. Mike Fieseler, vice president of business development of EOX Vantage, says data from carrier, MGA, broker and outside sources such as motor vehicle records and VIN databases help determine the risks and help companies improve their fleet safety.
EOX Vantage's transportation management system compiles all driver, geographic, and Federal Motor Carrier Safety Administration (FMCSA) data, along with federal and state regulations onto a single dashboard that shows users a comprehensive snapshot of any one driver, as well as the fleet's overall performance. Data can be parsed to specifics, such as braking, turning, and speed behaviors and locations and traffic conditions.
Plus, data coming from motor vehicle records can give companies a more transparent view into driver behaviors. For example, when data from the FMCSA on driver infractions and DUI information were fed into systems, companies were able to see driver infractions, particularly if the drivers were owner/operators or had infractions that occurred off duty.
The data also reveals factors that could be impacting the safety program without managers realizing it, says George Thellman, senior director of Transportation Management Solutions at EOX Vantage. Thellman says not every 1,000-mile route has the same risks, for instance. "Driving 1,000 miles in North Dakota is not the same as driving 1,000 miles in, say, West Virginia or in Chicago traffic," he says.
Companies can use that geographic data to reconsider routes, traffic conditions, even the times of day that might not be optimal for safe driving conditions. All of this data, including driver behaviors, says Fieseler, impacts a fleet's risk profile. The key to improving it, say the experts, is identifying the issues and applying corrective action.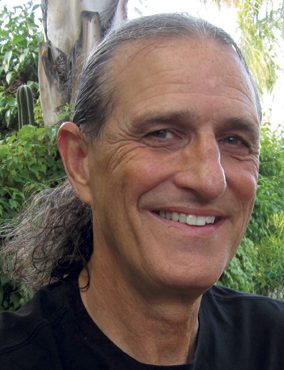 Purposeful training and retraining
That corrective action often includes training. Steve Haws, president and co-founder of Insure Learn, a provider of online loss control training, says the short, tactical training his firm offers is customized to insureds' work environment and losses. "We've found that by using their work environment, their tools, their vehicles, and the specific risks associated with those, we can change behavior over time," he says.
As the middle portion of the safety improvement lifecycle, Haws says Insure Learn's training works in two ways—through preventative training and through training based on predictive modeling. New hires, he says, would go through a series of courses specific to the vehicles they would operate and to the risks associated with that job. Existing fleet drivers would receive training based on what telematics data has determined to be the need for that specific driver.
Haws uses the example of a driver who has had an accident and a claim has been filed. "Our system can integrate with policy management systems, claim systems, and predictive models like telematics," he explains. When there is a flagged offense or concern—or claim, "we get notification and our system then re-enrolls the employee in remedial training."
Because predictive modeling can pinpoint the potential behaviors that could lead to certain accidents, says Haws, drivers can get notifications of those behaviors so that managers and drivers can discuss how to improve.
Haws says Insure Learn's clients—insurance carriers and MGAs—are given their own company-branded portal that their insureds can access. Some clients, he says, are using incentives to encourage insureds to invest in their safety programs. Some carriers waive deductibles while others offer lower rates. "We all want to have a safe work environment," Haws says. "This is proven to create a safer work environment, which should, in the end, keep your premiums down, because you have a better loss ratio."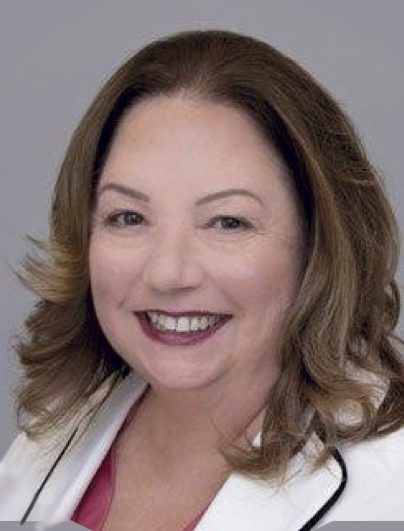 Bridging the mitigation gap
Better indeed. According to Lisa Paul, chief strategy officer for Transportation at Hub International, her company's data show a drop in incident rates by as much as 30%. Telematics as a preventative measure, she says, netted even better results when applied at the claims cause-of-loss level.
She uses the example of a driver running over a mailbox, a backup accident. That triggers a learning module on proper backing up that is sent to the driver. "That immediate training post-accident, based on cause of loss, or training based on telematics behavior, shows that the reduction in that type of behavior over the next 18 months is almost 80%."
Those are the kinds of results Paul says carriers are looking for from their insureds. Some are developing their own telematics solutions or have partnered with a telematics provider so that their underwriters have better insight into any one company's fleet performance. That information, she says, feeds into their pricing and underwriting decisions.
As a broker, Hub is integrating with third-party aggregators "that have wide footprints across fleets," Paul says. Because Hub has clients with mixed fleets—box trucks as well as 18-wheelers, for example—they were looking for "full solution integration across a much wider plane than maybe an insurance company that's writing a specific program in a specific niche and a specific type of unit."
Through use of telematics providers and data aggregators, Paul says Hub is able to give customers "a really solid view to the cost of risk per mile."
Because Hub's transportation book of business includes business throughout the United States and Canada, Paul says they have a wider data set that can lend insight to customers and help them strengthen their safety programs. Data on incident rates per geographic location per type of vehicle help customers see where they might improve their own routes and possibly driver training. "As the retail broker, we are more in tune [with the transportation industry] because of our direct relationship with our customers," says Paul.
Mitigate, repeat
Data is aggregated at the carrier level, as well. Kirby Hill, president of Specialty Programs and Dedicated Distribution for Skyward Insurance, says the data is automatically linked to a risk management tool that emails the insured client to alert them to specific driver behaviors. The tool also suggests which structural learning modules to "try to build a positive framework."
Incremental change is the goal, says Hill. "We know we can't turn it on and make it all better overnight, but if we can make that incremental change, our pricing process can reflect that."
By using technology to understand driver behavior and other conditions or factors, Hill says companies can concentrate their efforts more specifically instead of taking a fleetwide training approach that may not be needed. "You concentrate on them (the worst offenders) and try to have a process so that they can become better drivers. You're constantly enhancing the driver experience through that process.
"As a carrier, Skyward looks favorably on customers who employ more robust telematics solutions. The appeal is obvious: It's real-time risk management with that driver and with the company's risk management so that they can tailor it to that work-force. That's real power," Hill notes.
Agents up front
It's power that extends to agents and brokers. "There's a wide opportunity to drive a new conversation with your customer around technology," says Paul. It's a better conversation, she says, than just asking to quote insurance.
Telematics technology, says White, is just one way for agents to take on a risk management consulting role and help their clients see the benefits of these programs. "Programs like these are a proactive way for the agent and their client to get a handle on driving safety metrics; something they can then take back to the insurer to demonstrate their commitment to safe driving and the steps they've taken," he concludes.
For more information:
EOX Vantage
www.eoxvantage.com
Hub International
www.hubinternational.com
Insure Learn
www.insurelearn.com
Skyward Specialty Insurance
www.skywardinsurance.com
SpeedGauge
www.speedgauge.net
The author
Lori Widmer is a Philadelphia-based writer and editor who specializes in insurance and risk management.